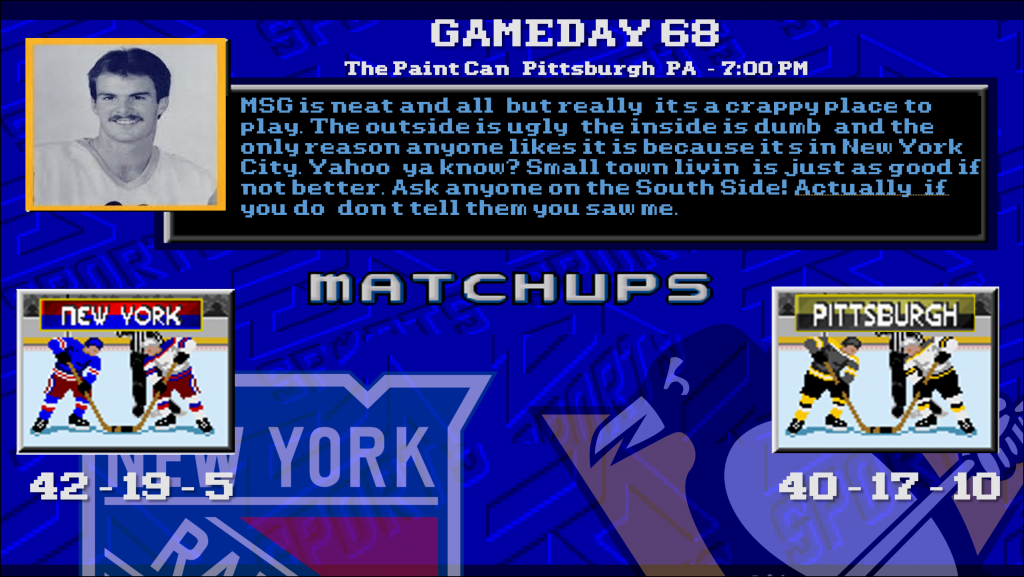 Hello bras and brahs!
Well, if I can't post I'll at least shitpost up a game day thread instead!
I haven't done one of these since the back-to-back runs on the ole blog anyways.
First let's get this out of the way before "Did you know Jagr wore #68 and played for both teams?!!!!"
…. Moving on to more pressing matters.
Last meeting was best described as a case of "Let's all just get a case of beer and forget that that happened" rather than even brining up what happened.
Pens looking forward to doing to the Rags what Limp Bizkit and all nu-metal bands did to music in the late 90's after utterly skull-fucking Detroit into complete oblivion Sunday to the hilarious tune of 11-2.

Kapanen is starting to show something resembling a pulse again that's cool with those playoffs like things looming in the not-too-distant future.
Go Pens, Do the thing, Crush the brah.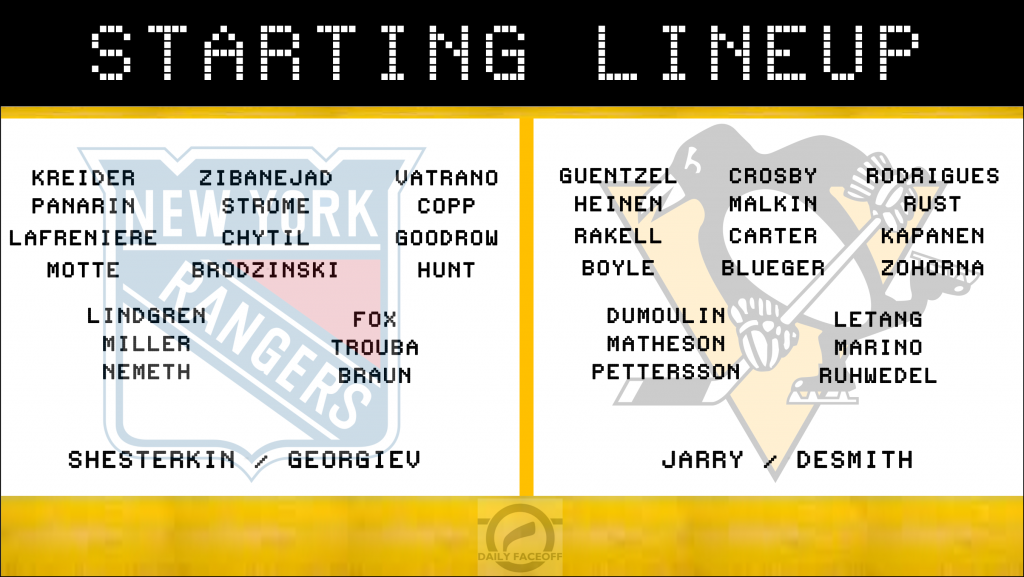 For the Rangers, let me see here *shuffles notes* I seem to have lost them, ahhhh hell let's be honest here who gives a fuck?
Song of the day:
Iron Maiden – Aces High (Official Video)


Game Day Character:
Throwback Penguins player of the Day:





Nostalgic Game of the Day:

Chrono Trigger Longplay Super Nintendo

On a personal note:
See yinz maybe never again, dealing with a whole hell of a lot more then Disqus pissing me off, life, personal shit, no idea if/when I'll be back if I do, I do, if I don't meh.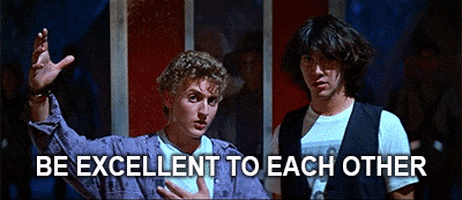 -A salute in Jobbyness- Hutz/Biiiiiiiiiiig Chungus, Josh.

Shooter's comments will probably suck, can't say I'll miss em.
Editor's Note: This post was obviously written by Hutz, so please direct any/all complaints his way