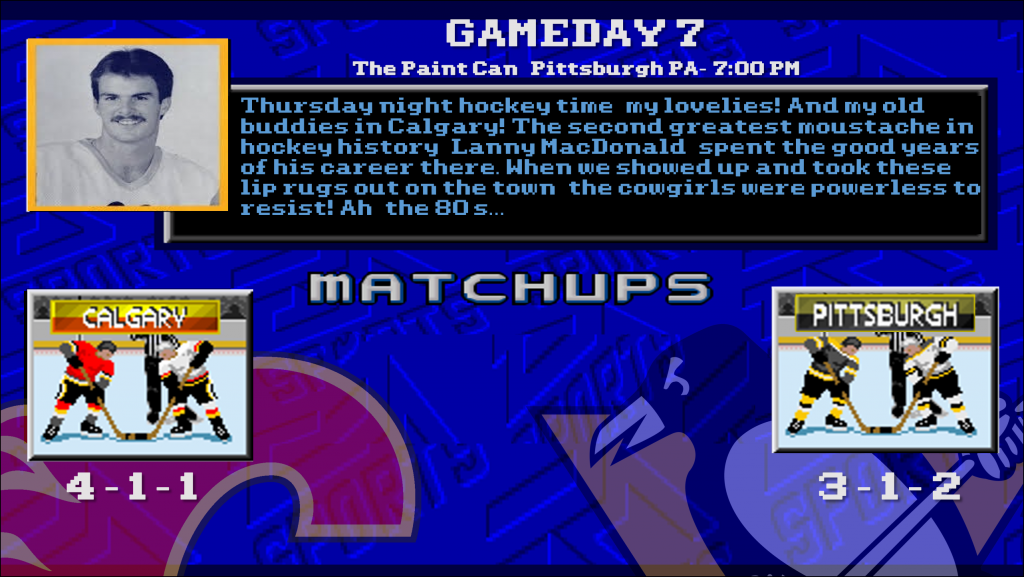 It's 90s Night at PPG Paints Arena tonight, so of course the most natural opponent for the Pittsburgh Penguins tonight is none other than their longtime foe from the 1990s…the Calgary Flames. Actually it looks like the Penguins and Flames roughly split their matchups in the 1990s, so…yeah. This is Calgary's first visit to Pittsburgh since November 25, 2019, a 3-2 overtime win for the Penguins, won on the strength of Jake Guentzel's game-winning goal. The other two goal scorers were Jared McCann, and amazingly Alex Galchenyuk scoring his first goal of the season, on the power-play no less!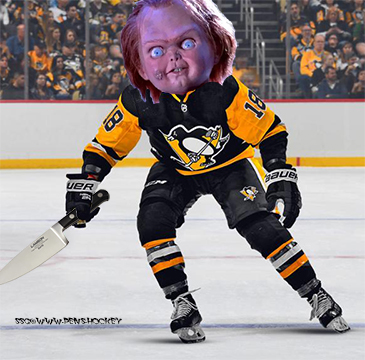 The Penguins could probably use Galchenyuk's help on the power-play right now, as Pittsburgh's current units are not doing a great job of converting their opportunities (currently 18th in the League in power-play success). Perhaps a symptom of not having four of the five players from the top unit on the roster? Otherwise, things are going pretty well offensively, as the Penguins are tied for sixth in goals scored per game, tied with the Winnipeg Jets and Washington Capitals, and a full goal-per-game behind the St. Louis Blues…just like everyone expected at the beginning of the season!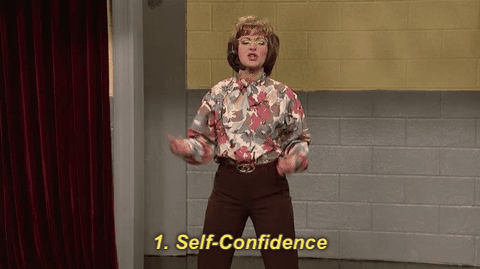 Indeed, the early part of the season is seeing plenty of anomalies: the Sabres and Red Wings are in the top-half of the Atlantic Division standings while Toronto and Tampa Bay are not-so-confidently tied for fourth, and Colorado and Vegas are not off to the high-flying start many expected them to be. In the Metropolitan Division, the Penguins are also tied for fourth along with the Columbus Blue Jackets (barf), and they are both currently behind Washington, Carolina, and…the New York Rangers. So, as we see with how Pittsburgh is doing in the absence of many of their top men, things are somewhat weird around the League at the moment, but I wouldn't hold my breath for them to stay that way.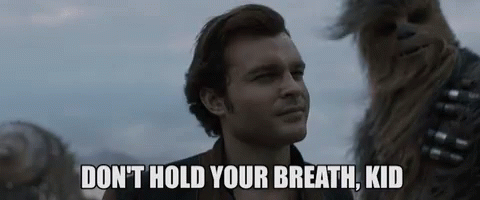 Speaking of which, in case you needed the verification, these undermanned Penguins are definitely overperforming expectations offensively. They have scored 16 goals against an expected goals of 13.13, a difference of +2.87, which is among the highest goals scored above expected (GSAx) rates in the League. I'll leave it to you to decide which is better – to overperform or underperform expectations – but it's very encouraging to see a roster void of Sidney Crosby, Evgeni Malkin, Bryan Rust, and Kris Letang overperforming and succeeding. I will admit also to having a fair amount of anxiety for these veterans to return and derail the exceeding-expectations train, but as long as the team keeps winning, there should be nothing to worry about!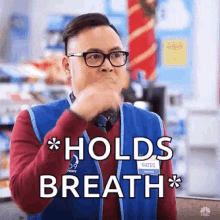 The Calgary Flames are currently the NHL's definition of mediocrity. Since winning the Stanley Cup all the way back in 1989, the Flames have made the playoffs 16 out of the past 31 postseasons, making it to the Cup Final again in 2004 (lost to the Tampa Bay Lightning) and have otherwise made it out of the first round of the playoffs just one other time, in 2014-15. Over those 31 seasons, their winning percentage is 53.07%; they have finished first in their division five times, and last somehow only once.

Their reward for their consistent inability to completely suck means their draft selections have also turned out to be generally mediocre, although a lot of the issue has been simply misfiring on their picks. Their highest draft pick in the last 31 years was Sam Bennett, taken fourth overall in 2014. Eleven players chosen after Bennett have more points than he does, including five centers, and all but three have done so in fewer games played. This isn't to say that they have no good homegrown players, but they don't have enough. Just two players they've drafted in the last five years have played a game in the NHL.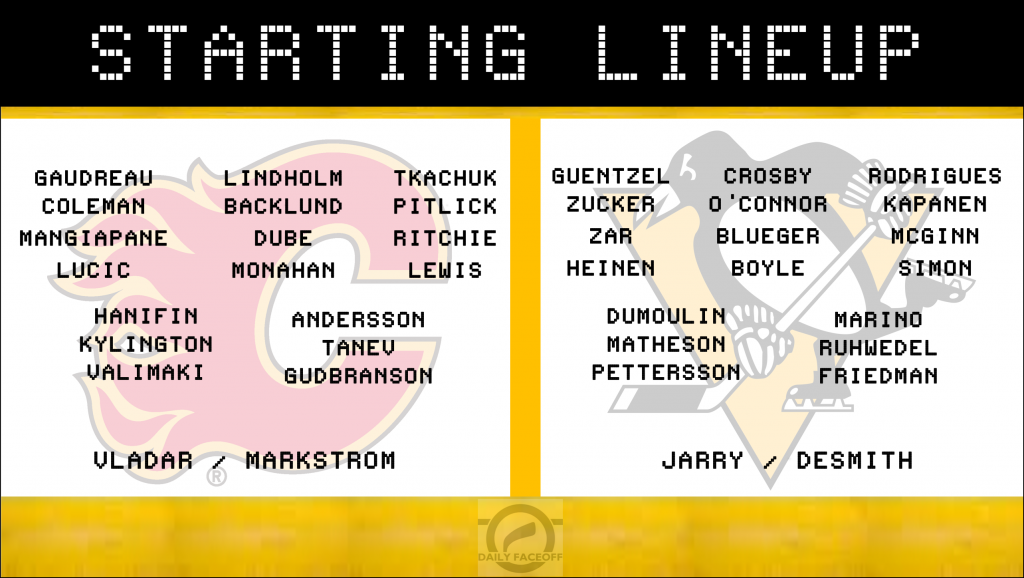 To add insult to injury, they were the team that originally drafted last year's breakout defenseman and Norris trophy winner, Adam Fox, only to trade him to Carolina with Dougie Hamilton and Micheal Ferland (neither of whom are still with the Hurricanes) for Noah Hanifin and present Flames scoring leader Elias Lindholm, both of whom are still with Calgary. Fox is arguably the best asset from that trade, and Carolina shipped him off to the Rangers for a second-round and a third-round draft pick. General managers are sometimes really stupid.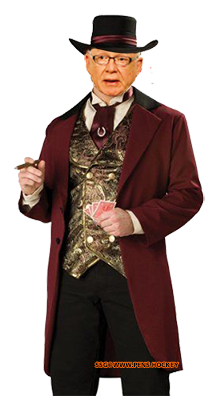 Presently Calgary is second in the Pacific Division on the strength of a four-game winning streak. Their hopes are being lifted by scoring leader Lindholm, Johnny Gaudreau, and the emergence of Andrew Mangiapane. They are also getting good goaltending out of Jacob Markstrom, in his second year in Calgary and hoping for a much better year than last year when he led the League in losses. It being early in the season, oftentimes you'll see teams surge out to a good start before slowly fading back into the basement, and we have seen that from Calgary many times in recent years. If they are to actually turn into a Cup-caliber team, they need to fail properly at some point and not just muddle about in the middle of the standings. They need to be put out of their misery, left to rot on the basement floor, and then maybe they can draft some good players who will actually produce at a young age instead of in their mid-to-late-20s and turn the Flames around. Until then, they are going to continue to be overtaken by their foes in the Pacific.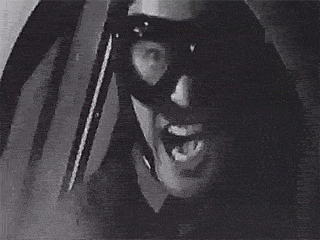 (expected goals data from Top Down Hockey)