At 9:00 AM the Penguins recalled Derrick Pouliot which made a lot of people correctly speculate that Ron Hainsey was not going to play in this game. Then during their 10:30 AM skate Evgeni Malkin grabbed his sticks and left the rink, which would've resulted in trade rumors if we were still in January. According to Sullivan Malkin has been dealing with an upper body injury and they decided to give him rest. A lot of people are getting their Hanes all bunched up and sweaty going on and on about the Penguins injuries, but I feel some context is necessary.
First:
Second:
Third: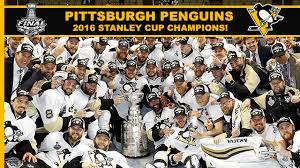 VERDICT:
The Penguins have a few players that regardless of the situation would be out long term, Letang, Rust, Määtta, and Daley. If the Pens were in a fight for their playoff lives and these games mattered Geno plays last night. Hagelin, with a broken bone or whatever he has in his foot plays through that in the playoffs (unless it is an ankle). The point is, while it sucks having an injury list longer than Pamela Anderson's STD list it may not be as bad as it seems. For the record, even with the injuries the Pens are 6-2-1 this month, and a lot of key players are getting some crucial rest after playing a lot of hockey in the last calendar year.
The good news about this game and the season series against the Devils for that matter is that games against the Devils are no longer 2-1 snorefests. This is mostly because the Devils suck more and have less form now compared to their defensive minded shut down of years past. One guarantee when the Pens play the Devils though is Kyle Palmieri will score, and almost as expected he opened up the scoring in this one 5 minutes in.
Hall finds Palms with a beauty to give the Jersey Guy his 24th goal of the season. #NJDvsPIT pic.twitter.com/d7wEsEGFVc

— New Jersey Devils (@NJDevils) March 17, 2017
The lead would only last long enough for 28 "Derrick Pouliot blew his coverage there" tweets before Phil the Thrill snapped out of his scoring drought.
PHIL KESSEL (22) Assisted by HORNQVIST (21) & CULLEN (14) @ 6:37
We said it earlier today… Don't mess with the Phil! pic.twitter.com/WR27JWFy5A

— Pittsburgh Penguins (@penguins) March 17, 2017
Me being my usual pessimistic self openly criticized the use of Kessel and Hornqvist together on a line since they are both right wingers, and Sullivan being is usual "I know what I'm doing" self once again proves why he coaches and I blog. Things settled down a bit after the Kessel goal, both teams took too many men penalties too many times and their respective powerplays were garbage. Tom Sestito served the Pens penalty, crossing the ice from the bench to the penalty box was the first time his skates hit the ice all period. Finally we got into some even strength hockey again and the boy from the farm heard the rooster crow.
JAKE GUENTZEL (11) Assisted by DUMOULIN (13) & CROSBY (40) @ 13:30
Guentzel's seven points in March (4G-3A) are tied for first in the NHL among all rookies. Not bad. Not bad at all. pic.twitter.com/zu4aVQ4XEd

— Pittsburgh Penguins (@penguins) March 17, 2017
The kid just has a high hockey IQ. While the puck is in the air and everyone else is watching it Guentzel takes a stride forward anticipating where it will land and by doing so beats everyone around him to the puck. Some people in this world are watchers, some are doers, you gotta make your own livin doing your own thing. That is probably inscribed above Guentzels bed.
The period wasn't over however as Stefan Noesen once again tied it up for the Devils at 14:02 leaving everyone asking "who the hell is Stefan Noesen?"
Noesen finds the net! #NJDvsPIT pic.twitter.com/MfFaczIV6m

— New Jersey Devils (@NJDevils) March 17, 2017
Everyone wanted to get on Pouliot about this goal, but that isn't his horse. Pouliot has the original puck handler well contained along the walls, it would be the job of the first forward back to slide down and take the eventual goal scorer. Then the Penguins would get yet another powerplay opportunity late. Sidney Crosby had already missed one one-kneed one-timer that hit the side of the cage and fooled the whole arena, so when he got a second chance at an identical play he visualized that old dryer in the basement:
SIDNEY CROSBY (36) Assisted by STREIT (20) & SCHULTZ (35) @ 19:45 PPG
Sick pass.
Sick goal.
Sickkkkkkk. pic.twitter.com/GYTLIbl5ow

— Pittsburgh Penguins (@penguins) March 17, 2017
Helluva pass by Streit here. This blue line lateral movement between Schultz and Streit to find Crosby or Malkin right there for a one timer will result in a big time goal come playoff time. The period was finally over,  Pens with a 3-2 lead.

In the start of the second frame Conor Sheary took a puck to the face while on the bench, which is a not so rare hockey play. He left the bench obviously to get stitches but that was enough for some people to start offering their first borns as sacrifice for the injuries to stop. Sheary later returned as expected because it was a puck to the face on the bench…
The period didn't have much going for it except for some sloppy hockey. Finally our favorite Boner popped up:
NICK BONINO (14) Assisted by ROWNEY (7) & KUHNHACKL (7) @ 15:47
Bones is in playoff form. pic.twitter.com/xs2nu3lZ7O

— Evgeni Malkin's Ego (@EvgeniMaIkinEgo) March 18, 2017
Bonino with 5 goals in the last 10 days, right before playoff time, we'll take it.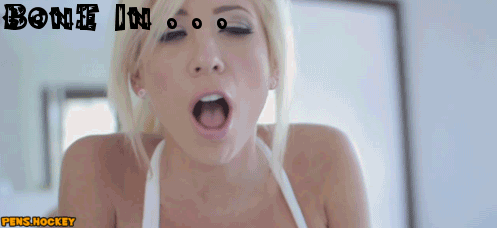 That looked to be all for the period, Phil Kessel had a penalty shot at some point but decided to let Kinkaid live another day. Then when most of us were already in the bathroom pissing green Beau Bennett buried his 21st goal
of his career.
Period would end with the Pens up 4-3.
Feeling confident with a one goal lead going into the third even with this depleted defense is a testament for the Penguins system. It also helps that they were playing the Devils but whatever. 5 minutes into the third possibly the grittiest 4th line the Penguins could ice factored in for the Emporio Free Meatball goal of the game:
CARTER ROWNEY Assisted by KUHNHACKL (8) & SESTITO (2) @ 5:17
There's nothing quite like your first NHL goal. Enjoy it, @carterrowney! pic.twitter.com/yZSg5ar4N0

— Pittsburgh Penguins (@penguins) March 18, 2017
I have thought Carter Rowney has been a slid call up, he's not going to be a flashy player but he has done a great job with the minutes given. Great to see the 27 year old get his first NHL goal. Huge moment for the guy, who worked his way up through the system starting with the ECHL. A few minutes after getting his second assist of the season Tom Sestito went recklessly flying into the boards:
To be fair after that hit I didn't see the boards take a cheap shot on Crosby the rest of the game.
As the third trickled down it seemed like this one was over but then the refs decided to ref and the Devils got a powerplay with 5 minutes left. Cue Kyle Palmieri doing what he does. The play was challenged for goaltender interference, the refs were upset that they had to work
Truly horrific officiating @NHL Clearly goalie interference #Pens pic.twitter.com/bmfv76tFj9

— Pens Den (@PensDen) March 18, 2017
Sullivan's green tie game was on point.
Steigy and Errey after the call are worst than the NHL getting the call wrong. So now it's a 1 goal game and everyone and his brother was hoping Tom Sestito would get the empty netter, I'm just kidding, only this one dude on Twitter who is apparently a huge Sestito fan was hoping for that. Crosby gets the puck at center ice and catches up to Ratface in the goal race.
SIDNEY CROSBY (37) Assisted by SHEARY (24) @ 19:26 ENG
Sidney Crosby is tied for the league-lead in scoring and he's not slowing down any time soon. pic.twitter.com/3bY90IR2Tu

— Pittsburgh Penguins (@penguins) March 18, 2017
GAME
---
THOUGHTS:
Why should I waste my time when we can get this expert analysis:
Pens need2 do much better in front of their net. Murray has been really scramble-y lately. 4 goals allowed is a lot of goals.

— Mark Madden (@MarkMaddenX) March 18, 2017
"4 goals allowed is a lot of goals"
The Penguins are now 6-2-1 this month (13 of 18 points) while missing 3 of their top 6 defenders and 2 top 6 wingers. No complaints here.
A lot of people are saying giving up 4 goals to the Devils is horrible but they are forgetting that these aren't the 2000-07 Devils that only score 2 goals a night. I'm not saying 4 goals is an achievement, but winning a game with Ruhwedel and Pouliot in is.
The Pens are 5 points away from securing a playoff spot, and that is truly all that matters in the regular season.
I take that back, Crosby beating Marchand also matters
Pens take on Jagr and the Panthers tomorrow at 1:00 PM in Pittsburgh, see you there
---
Congratulations to Penn State hockey, who won a 4-3 double overtime thriller last night over top seeded Minnesota to advance to the Big 10 Championship game which takes place tonight at 8:00 PM against Wisconsin. The win last night should secure the schools first ever trip to the NCAA championship bracket, but adding that conference trophy tonight would be an incredible accomplishment for the program.
Autio wins it in double OT for Penn State pic.twitter.com/wc4Og3dl0N

— CJ Fogler (@cjzero) March 18, 2017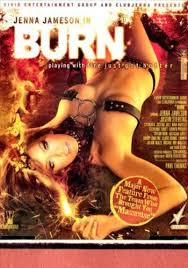 Sending the Devils back to BURN in HELL...I mean Newark, meh, same difference...PIK-A-PORN
8) "That action by Kunitz in between his legs is all you need to know." -- Errey (55%, 11 Votes)
6) "He was down on his knees and it was head height." -- Errey (20%, 4 Votes)
10) "Get it in deep and really work it down low." -- Jay (10%, 2 Votes)
4) "You're gonna watch Sestito, he's gonna pull out and move into the high position." -- Jay (5%, 1 Votes)
3) "Kessel's down low, usin the body." -- Errey (5%, 1 Votes)
2) "There's a little stick between his hands there." -- Errey (5%, 1 Votes)
5) "It was less contact in Vancouver when a man went into the crease." -- Errey (0%, 0 Votes)
7) "Bonino went right through that triangle." -- Steigy (0%, 0 Votes)
9) "He's got long leavers." -- Steigy (quoting Sully) (0%, 0 Votes)
1) "Wow, that got underneath Kinkaid, I thought it was going to slide in." -- Errey (0%, 0 Votes)
Total Voters: 20

Loading ...