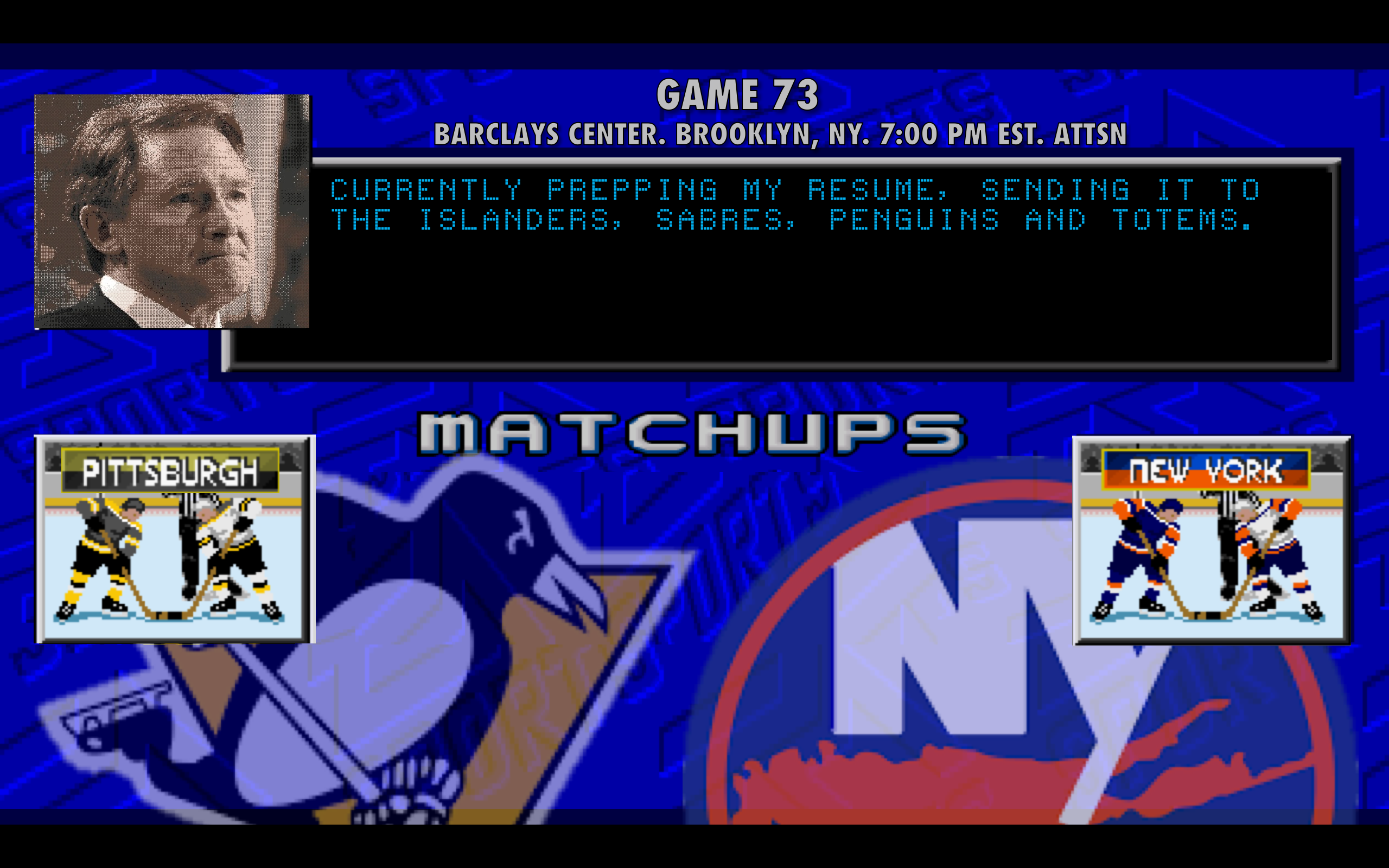 With ten games left in the regular season, there isn't a whole lot to talk about with regards to the Pittsburgh Penguins, particularly in the context of tonight's game against the New York Islanders.  The Penguins are virtual locks to make the playoffs at this point, and they're in good position to move up to first in the Metropolitan Division by virtue of being just two points behind the Washington Capitals with each team having played 72 games, and their odds of falling back in the division are lower thanks to having a game in hand on the fading Philadelphia Flyers  (3-6-1 in their last ten) who are two points behind the Penguins.  Maybe keep an eye on the Columbus Blue Jackets who are 8-2-0 in their last ten (before last night's game against Boston), but Columbus is still four points behind the Penguins for the time being.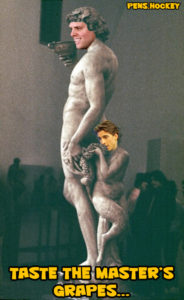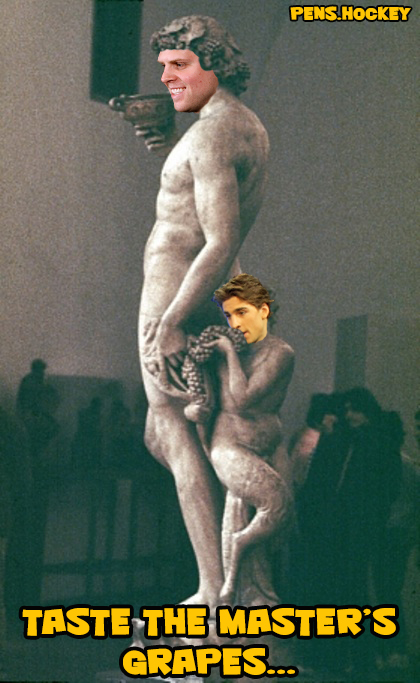 On the other end of the ice and the discussion is an Islanders team that is currently last in the Metro Division ("battling" with the Rangers for that "honor") and is 1-6-3 in its last ten.  As such, they are a virtual lock to miss the playoffs.  There was a time not too long ago that the Islanders posed a big challenge to the Penguins, but Pittsburgh has won all three previous matches this season, two in overtime and one a 4-0 shutout.  (That was Daniel Sprong's two goal, three point performance on January 5.  Maybe we'll see him again sometime soon.)  Jaroslav Halak, one of those guys who was long a problem for those past Penguins/Islanders tilts, has evaporated: in the Islanders last ten games, he's played seven and won none of them, allowing 3+ goals in five of those games, and having a 0.870 save percentage.  His "backup," Christopher Gibson, has been much better in general but was pulled in his last start on Thursday after allowing 5 goals on 12 shots against the Capitals.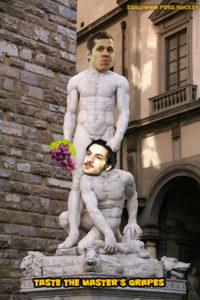 Neither team has a whole heckuva lot to play for tonight, so the M.O. for Pittsburgh is likely to be stay healthy, stay out of trouble, and get more points.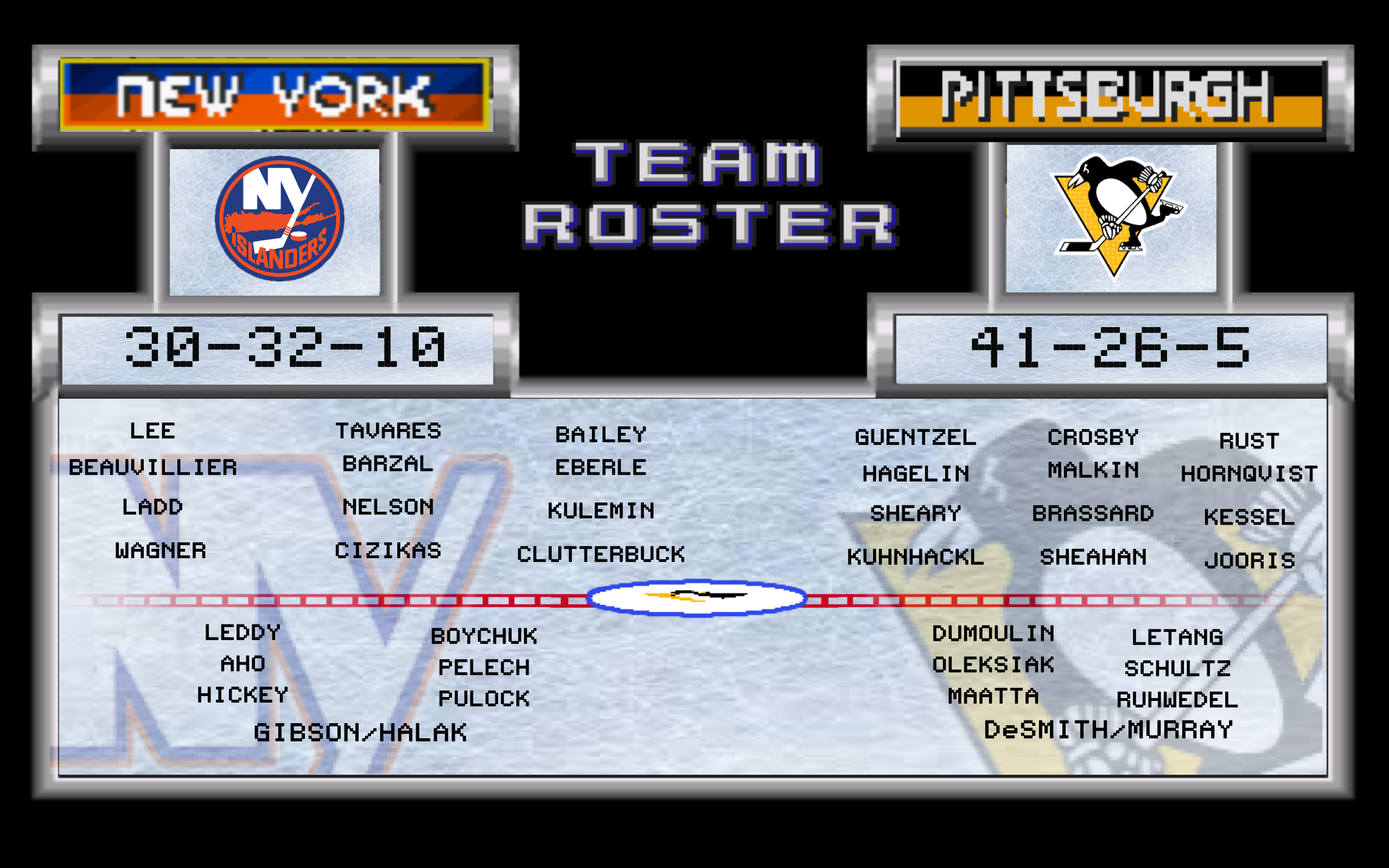 The reassignment yesterday of Tristan Jerry to Wilkes-Barre/Scranton signals the impending return of Matt Murray.  It's convenient timing, with ten games left, as that Murray can get himself re-established in the lineup and the crease prior to the playoffs.  As I mentioned the other day in the Rangers' gameday, we don't have to worry about him being overworked, which is probably better.  There's a few other players on the injury report (Kessel, Aston-Reese, Rowney, Simon) but Kessel is not likely to miss much time, if any.  No word as of yet on Aston-Reese, Rowney, or Simon and their returns, but it doesn't sound like they're coming back soon.
The Penguins made it pretty clear in post-practice interviews yesterday that their goal is to win the division and that can't happen if they leave easy points like tonight on the table. They head in to this one with maybe a little rust after the 4 day break but luckily the Islanders are rust so there shouldn't be an issue. It's time to gear up, get Crosby to add some points to his total against his favorite team to play against, give Geno a 12 point night, and get this deuce brother.