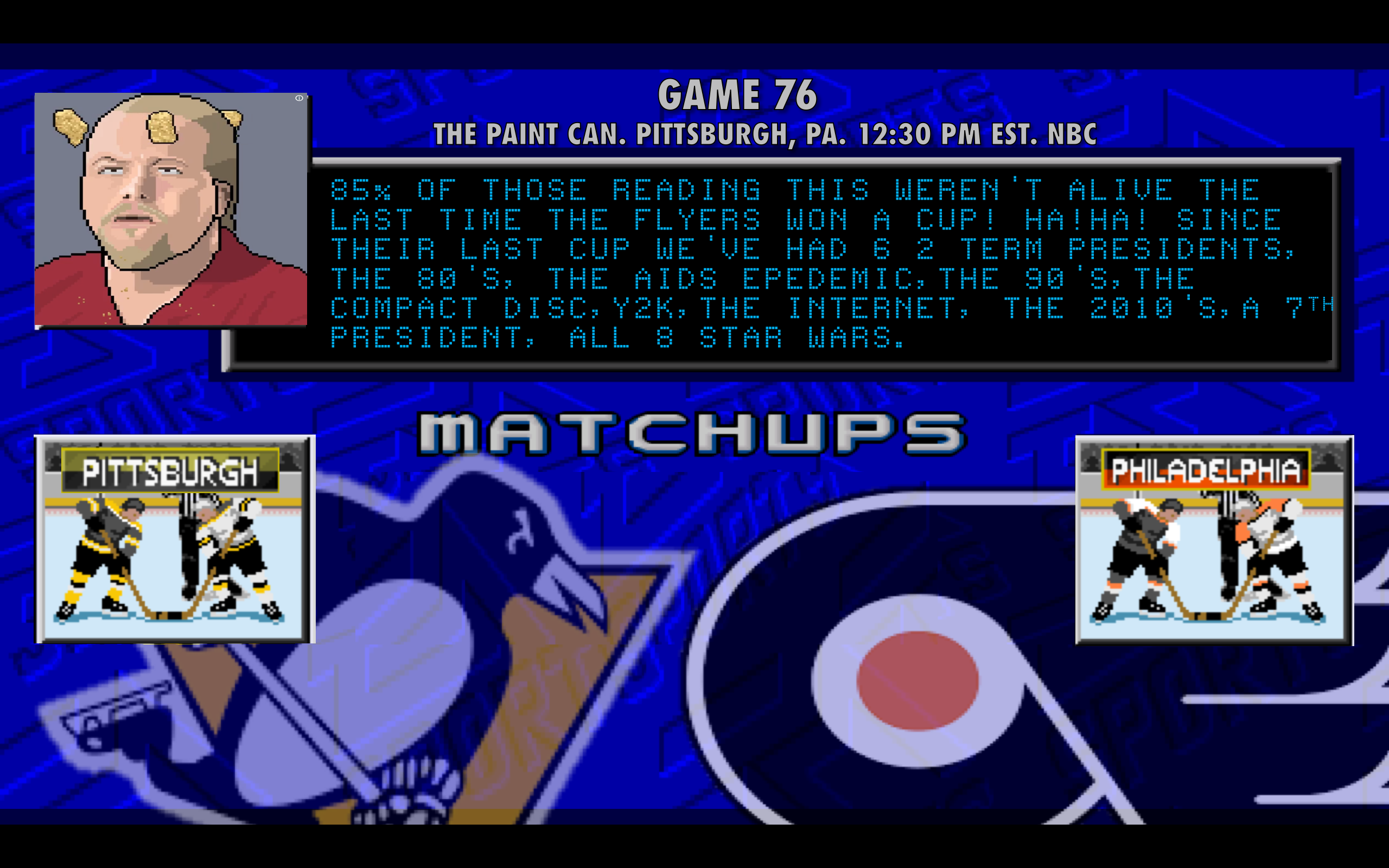 It's a Sunday game day late in the season which means it is a 12:30 start time on NBC. Lets get right down to business with this game and the implications following a Columbus loss and a New Jersey win last night (New Jersey finishes their roadtrip with wins back-to-back nights against Pittsburgh and Tampa, not bad kid):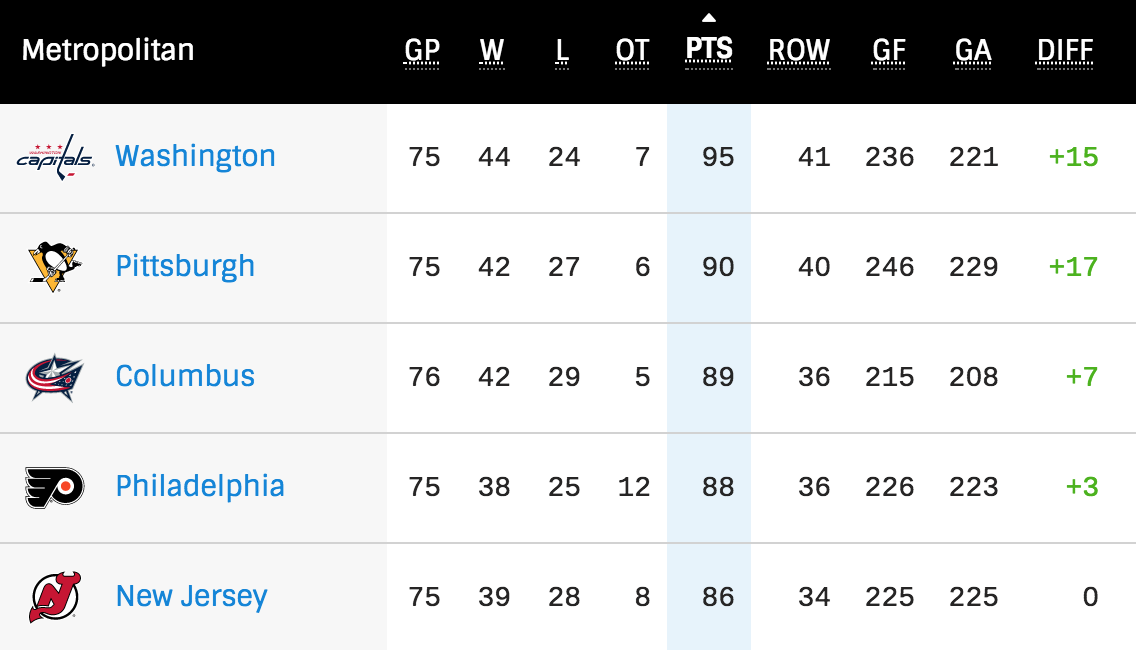 With Columbus falling to the Blues last night the Flyers have a chance to take over the third spot today while the Penguins have a chance to cash in on their game in hand on Columbus and gain a 3 point lead in second place. As it stands right now the Panthers could reach 101 points if they were to win out (only have 73 games played) making the Penguins magic number 11 points out of 14 remaining at this moment. Though the possibility of the Panthers winning out is slim, it isn't crazy to think that the Penguins need to cash in at least 4 of the remaining 7 games to have a good shot at 2nd in the division. It is crazy that the difference between first and missing the playoffs is less than 10 points right now. Last season the separation between 1st and 5th in the Metro was 26 points, this year the difference between first and last is 23 points.
So far this season these two have met three times, the Penguins have scored 5 goals on the Flyers 3 times and have beat the Flyers 3 times: November 27th 5-4 OT, January 2nd 5-1, March 7th 5-2. Today concludes the season series against the Flyers and if you are one of those people that wonder what analysts mean when they say "4-point game" during division match-ups consider if the Flyers would've won 2 of the 3 previous meetings this year, Philly would be sitting with 92 points and the Penguins would have 86. This is a familiar place for Philly though, reminiscing on what might have been, they are practically a living country song.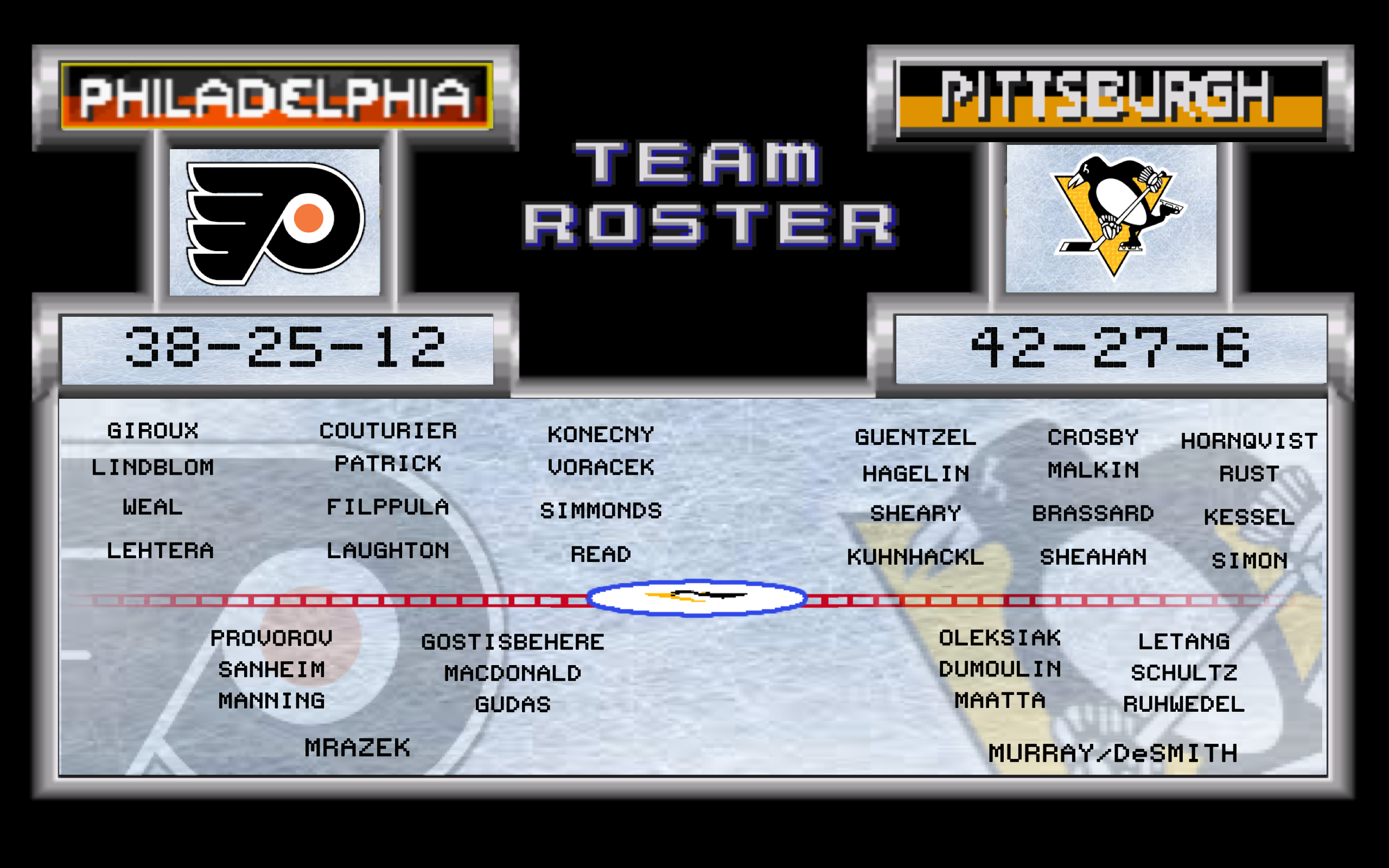 Zach Aston-Reese participated in his 2nd consecutive full-contact practice yesterday and Sullivan said that he may be ready to go soon. The other big mix up yesterday in practice was with the defense where Sullivan and Martin broke up the top pairing of Dumoulin and Letang, putting Oleksiak with Letang and Dumo with Schultz. This is an interesting move considering the team has been trying to shield Oleksiak by giving him favorable deployments, something he won't get with Letang. That being said I would rather them mess with pairings now than in the playoffs. Will Oleksiak be able to cover for Letang when he pinches in low? Or is this a move to give Justin Schultz a chance to contribute offensively instead of trying to help cover for Oleksiak?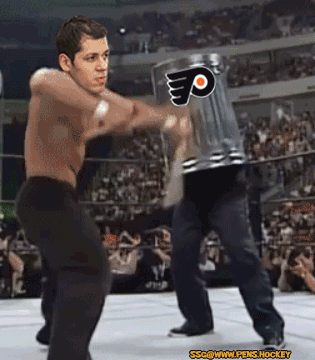 The other change made was the flipping of Hornqvist and Rust which I am a huge fan of. Before making the jump to the top line Bryan Rust was having great success with Geno and i think Hornqvist is the missing link on the top line to give the Pens a dominating top three lines as the third line has contributed points in 5 straight.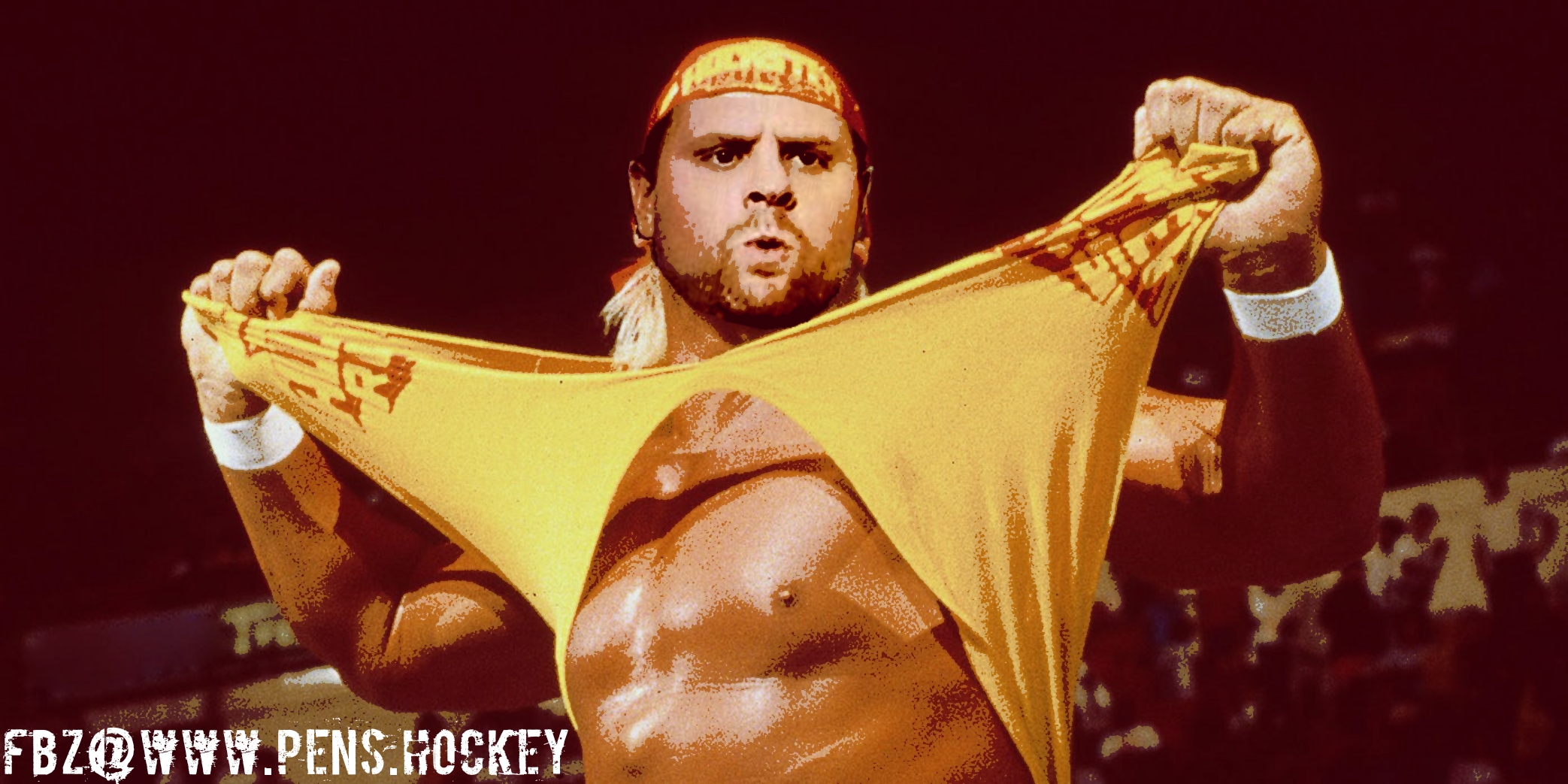 This afternoon it is all about the Penguins continuing to play the way they did against New Jersey and building from that momentum. If they do that there is no chance the Flyers stick with them. Even though it is a noon game today is a good day to judge the Penguins readiness for the playoffs because the intensity should be through the roof. The most important thing is to not get injured (looking at you, Murray). Now put on your big boy pants, tuck your balls in, and get that deuce brothers.