I wanted to spend some time injecting some realism into the Penguins' fanbase (or at least the people who read this blog), because there is a tendency among some people to look at a game like tonight's against the West-leading Chicago Blackhawks and think, "This is a potential Stanley Cup Final preview!"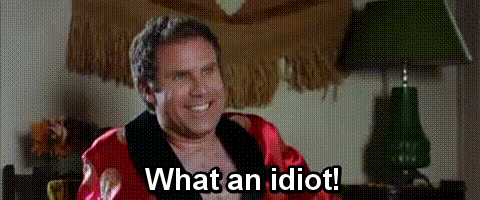 We have joked frequently this season about teams beating the Penguins and their fanbases celebrating like they won the Cup.  (For example, the Flyers beat the Penguins on Sunday, so they are now Stanley Cup champions!…but not really, because they're still six points behind in the Wild Card race.)  The Penguins being the reigning Cup champions and until recently having the appearance of a Cup contender, you can maybe forgive those other franchises' fans for getting ahead of themselves.  On the other side of the coin, despite the fact that winning the Cup is hard enough and repeating as champions is even more difficult, there are Penguins fans who seem to believe that the Penguins should be able to beat any team on any given evening and it's a disaster if they don't.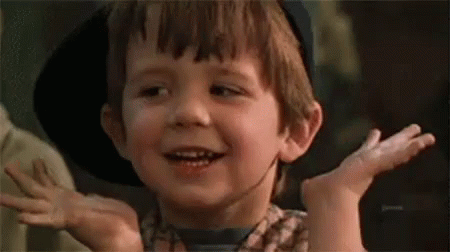 Let's get one thing out of the way first and foremost: the Penguins have clinched a playoff spot.  No one is going to take that away from them, so we can all be happy that they will have a legitimate chance at repeating as Stanley Cup champions.  However, the Penguins do not have the look of a playoff team.  They have eight NHL-caliber players out of the lineup, including both of Sidney Crosby's typical linemates, Evgeni Malkin and one of his linemates, and two whole defensive pairings (including Kris Letang).  If someone threw out the entirety of the regular season to this point and reset the standings, the Penguins would probably not make the playoffs.  So, to have a guaranteed playoff spot with the way the Penguins are staffed right now is more than generous and we should be glad to have it.
Next, the Penguins as constituted presently are probably not competitive for the Cup.  The Penguins are currently the League leaders in point shares lost, with 16.97; "point shares" is a value that approximates how many standings points a player contributes to the team.  In other words, the Penguins are 8.5 wins worse with all those players injured than they would be if they were completely healthy.  Take 17 points away from the Penguins in the standings and they would be tied with the Bruins with 86 points; much less certain a playoff team than they are thanks to their success prior to all these injuries.  Would you consider the Bruins legitimate Cup challengers? Even excluding bias, probably not.
Finally, the Blackhawks are healthy and, despite getting routed by the Panthers 7-0 on Saturday, they are serious contenders for the Cup.  If the Penguins were healthy, or even at 80% or 90%, this would be a marquee matchup worthy of the NHL's and NBC's marketing push.  Such as it is, the Penguins have Crosby and…Phil Kessel…and Matt Cullen.  This isn't a knock on Kessel or Cullen, but neither are A-list stars in the NHL like Letang or Malkin, but they are tied amongst the Penguins' healthy players in points over the last ten games, with five each.  (Five points out of ten games for Cullen is considered bonus offense, while for Kessel it's considered near-criminal, ship-him-back-to-Toronto underperformance.)  The Penguins haven't got nearly enough skill right now to skate with the Flyers (apparently), so expecting them to be competitive against one of the League's best teams is optimistic at best.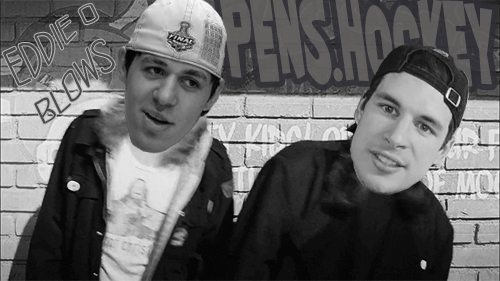 The last major complaint, which Rad touched on on Monday, is that the Penguins need to start winning some games or else they won't have home ice, which would be a huge deal because the Penguins are the second-best home team in the League.  Sorry, but this is presently out of the Penguins' hands; first-place Washington and second-place Columbus both have a game in hand against the Penguins.  The good news is that Columbus hosts Washington on Sunday then visits Pittsburgh next Tuesday.  If Columbus beats Washington in regulation then loses to Pittsburgh in regulation, Pittsburgh has a shot at the one-seed; in either event, a Penguins victory over Columbus all but assures home ice for Pittsburgh in the first round.
For me, what is perhaps the most disappointing part of all of this is that Mike Sullivan does not appear to be making the best of a bad situation.  In the Pens' 6-2 loss against the Flyers, Oskar Sundqvist played 8.5 minutes, Scott Wilson 11.25 minutes, and Tom Kuhnhackl 12 minutes.  Kuhnhackl and Sundqvist each had less than 10 minutes against the Islanders on Friday, as did Josh Archibald, as well as against the Senators last Thursday.  Sullivan appears stuck on the idea that the Penguins must remain competitive and only when they're winning will he give regular minutes to the fourth line.  Maybe he's unconcerned that he may wear out his top three lines? Maybe he simply wants to put the best players on the ice depending on the situation? It's tough to defend his narrow view at present, but I suspect he's just as frustrated as we and the rest of the Penguins are that they're missing so many vital players.
I guess the thing I'm seeing the most from Penguins' cynics is impatience.  No one wants to wait for the Penguins to get healthy or wait for the regular season to end before leaping to conclusions about how the Penguins will end up.  I've got news for all of you: there's still two-and-a-half weeks to go before the season ends, plenty of time for players to get healthy, teams to jockey for playoff seeding, and guys who need to heat up (Kessel) or shake off the rust and get ready for the playoffs (Malkin, Letang, Daley, Maatta, et al.) to do so.
So go ahead and pretend that this is a Cup preview if you want, I won't stop you.  Just know that you're doing yourself and the Penguins a disservice by expecting too much from this game and any preceding contests where the Penguins aren't at full strength.  I'm not saying I'm an optimist, but I am a realist and everyone needs a healthy injection of reality as the season is slowly but steadily coming to a close.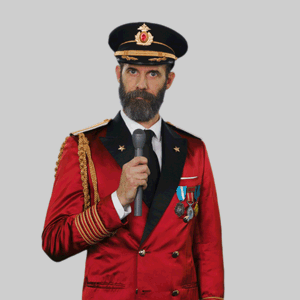 Isn't Schmaltz a character from Letterkenny? I didn't even know Tootoo was still going let alone a Blackhawk?  With a game like this the best thing for the Penguins is to escape healthy. Points would be nice as always, but do yourself a favor and put NBCSN on mute because they are guaranteed to piss you off tonight. Here's to hoping Fleury starts and gets a shutout because what the Penguins really need now is a divided fanbase going into the playoffs surrounding the goaltender situation. For the record, the fans care more about this than the goalies do, as each of them is actually supporting the other, maybe we should try that, eh? The Blackhawks actually have a similar situation between Corey Crawford and Scott Darling, but unlike the Penguins even the Chicago coaching staff is pulling for the veteran:
Just for comparison:
Scott Darling has had a better season than Murray and Crawford (and obviously Fleury whose stats are tainted from his pre-deadline play), but the Blackhawks are most likely going to ride Crawford through the playoffs. It's a scary and slippery slope when you start loving the players more than the team as a coach.
And finally we can discuss a topic that has been circling the airwaves for way too long this season as we get ready for a heavy dose of leadership tonight from Toews.
Let uncle Rad break this down for you:
Hypothesis: Toews > Crosby because 3 cups > 2 cups
People think Toews is a better leader than Crosby because Toews has 3 cups to Crosby's 2. People (and by people I literally mean those in Chicago and nowhere else) fail to realize that Crosby has captained a team to 3 cup appearances, the same as Toews. Crosby's first appearance fell 2 games short to a power house Detroit team. Toews first appearance resulted in a 4-2 series win over the Flyers. Basing your decision on who is a better leader between 2 losses to the Red Wings or 2 wins to the Flyers makes your argument worthless.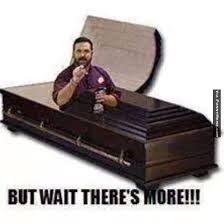 During these cup finals let's break down how influential each player was for their team: During the 6 games the Blackhawks/Flyers played Chicago scored 25 goals, Toews finished the series with 3 assists. In the 6 games between the Red Wings/Penguins the Pens scored 10 goals and Crosby finished with 2 goals and 3 assists. While Toews factored in on 12% of his teams performance Crosby clicked at 50%, with both goals coming in a crucial 3-2 game 3 win, where a loss drops the team to a 3-0 series deficit.  I'm tired of the argument Chicago. I'm tired of hearing how much better of a leader Toews is than Crosby.  The only difference is 2 wins that had nothing to do with Jonathan Toews, but keep believing what you want.
Credit this stat to /u/nriney on Reddit:

If Crosby went pointless for his next 392 games he would still have a higher career PPG than Toews

— Jesse Marshall (@jmarshfof) March 23, 2017
You can blame me for being biased here, but the stats don't lie. The eye test don't lie. The facts don't lie. And if all of that is still not enough for you then ponder this if you're capable of thinking:
Hockey is Canada's past time, they take the shit seriously, so why would they pick the second best leader to lead their country in every international hockey event?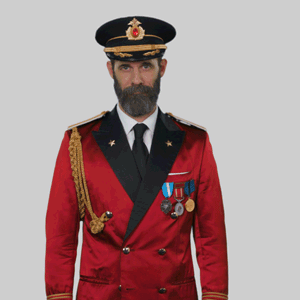 ---
In case you missed out on the fun yesterday, we opened up our new store with our first ever t-shirt design. Introductory price of just $20 for this week only, you would be foolish not to act now! No need to scroll up, just click the image below to redirect to the store.