Since the first professional sporting even took place in 1436 the city of Pittsburgh has always been a sports town. The city has prided itself on being the "City of Champions" multiple times and its' citizens boast an exquisite knowledge about everything sports. It has always been a wonder to me why Pittsburgh even has beat writers with so many experts around. With the exception of the Steelers no team comes under as much scrutiny by Pittsburgh locals as the Penguins do before making a playoff run. People come out from everywhere to drop their hot takes, their knowledge, their expertise on the matter. It's an odd conglomeration of fans in the mix, and it results in complete meltdowns following the tiniest thing. The melting pot of fans is usually a blend of:
Da Pure Penguins fans: Has a running knowledge of the current Penguins situations, follows 90% of the games in some shape or form. These are a rare species, you are most likely one of them because you had to shift through the shit on the internet just to find more Penguins related news and stumbled on this blog.
"Die-hard" Penguins fans: These are the peeps that are mainly Penguins fans at parties when they feel they must let other people know of their fandom. I've always felt self-proclaiming yourself verbally as a die-hard shouldn't need to be done if you truly are one but maybe that's just me on my rock. What distinguishes this group from the first is they will opt for a Survivor series 4 rerun 7/10 times if the Pens are down by 2.
will watch in March-June Penguins fans: Personally I love these cats. They have priorities, they have organization, and they just want the meat of the season. This is me with the Pirates. I will watch a game here and there, but there's 162 of the fucking things, figure it out. The issue with these fans is when they start making statements about the Penguins season as a whole, you weren't there man…. you weren't there.
will watch after the Steelers season if I remember Penguins fans: This is the fan that watches Penguins games while wearing a Bradshaw jersey. He gets a boner when a football commercial or anything related to a football commercial (Ford trucks, Budlight, etc.) comes on. These peeps are usually cool because they only care about results. It's equivalent to me watching a Nascar race, I see a bunch of cars then I see a winner at the end. Sometimes these guys will start dropping hot takes like pancakes but all you have to say is "Tomlin's man coverage" and they will go off on a tangent.
So what in the hell does this have to do with anything Rad? It's to remind you all that we are all fans of the same team, a team that is injured resting 75% of its salary right now. A team that has lost 4 games in a row at the only acceptable time to lose 4 games in a row. A team that has a stronger roster than the team that won the Stanley Cup last season (who won the cup last season, again?). A team that last year was written off by 90% of fans and media, most saying they wouldn't even make the playoffs in February. A team that steamrolled through March and everyone listed above said they weren't "deep" enough to make a cup run. A team that went on to win the cup and showed everyone's mom just how deep they could go.
Getting down on your favorite team is understandable, you want them to win every night. Acting like they just got eliminated because the greatest leader of all-time brought his healthy Blackhawks in and lit up the WBS Pens is not understandable. This team isn't built to win games right now, and that is fine, they are getting healthy. Sullivan said last night that Kris Letang will be back before the playoffs. Odd change of pace from "he is making progress and we will see," now all of a sudden he is magically better and ready to roll. "But Kris Letang is going to be rusty!!!" Kris Letang came back from a god damned stroke and didn't miss a beat, he will be fine and you will notice his presence immediately.
You've stuck with me this long so that tells me you're an intelligent Pens fan. Don't get sucked in to the negativity. It's a lot easier saying the Pens suck than believing in the process, I know that, and that's why I feel it is time to bring it back. It's March 30th. The Penguins are gearing up for another playoff run with a roster that wasn't good enough to win a cup last year, and all of the experts are shitting out their thoughts and beliefs and we don't need that shit here. SO IT'S TIME….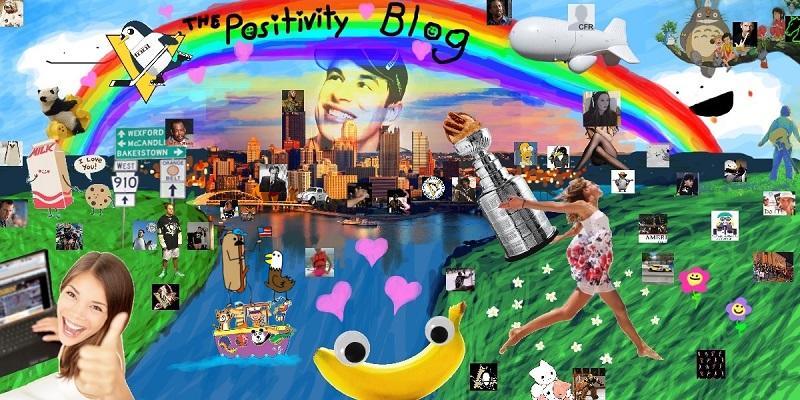 We are going to update this with new avatars and all, but it's time to be the voice of positivity around here. The Penguins are in the playoffs. The Penguins are going to go with something like:
SHEARY-CROSBY-GUENTZEL
RUST-MALKIN-HORNQVIST
HAGELIN-BONINO-KESSEL
KUNITZ-CULLEN-WILSON
shift after shift and Columbus is going to rely on a third pairing of Kyle fucking Quincey, Scott Harrington and a goaltender that has played in ~65 games to stop those lines in 7 games. Newsflash dear reader, the future of the Penguins is bright. Last nights game, the Philadelphia game, all of those games have nothing to do with April and if anything served as crucial rest days for Malkin and co. The Penguins will continue to just go through the motions for the last 6 games because they don't have anything to prove, and they aren't scared of any team in the metro in a 7 game tango. Every team you look at there is a mismatch in the Penguins favor. The team will magically be healthy in the next few weeks. Let's not get too bent out of shape over losing games with a maximum amount of call-ups, eh?
Neither did Fleury.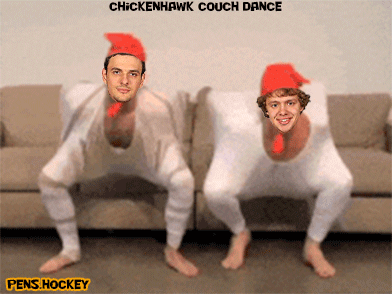 Bryan Rust chimed in in just his third game back, [insert rust pun here].
BRYAN RUST (13) Assisted by COLE (20) & CULLEN (17) @ 5:46
That's more like it! pic.twitter.com/bjYsSUAHXG

— Pittsburgh Penguins (@penguins) March 30, 2017
Classic goal by Rust here, the only thing worth knowing about this game.
---
Thoughts:
Sorry to disappoint the Fleury haters. But I watched the game. A piece of plexiglass over the net would have given up 4. https://t.co/LpZiUeZCyH

— Dan Kingerski (@Budmoonshine) March 30, 2017
ummmm……
No. 16 with a sweet finish pic.twitter.com/3EOvFAYP8f

— Chicago Blackhawks (@NHLBlackhawks) March 30, 2017
Not saying all the goals were savable, but come on man, plexiglass probably snags this one.
Three is a magic number pic.twitter.com/W0mtvMF9Sx

— Chicago Blackhawks (@NHLBlackhawks) March 30, 2017
That's some swiss cheese plexiglass Budmoonshine. Not saying Murray makes these saves and not bashing Fleury, just tired of the whole making excuses shit. It's okay to admit both goalies are struggling, that is allowed.
Like I said above, the Penguins will continue to coast for the next two weeks and that is just fine. They aren't going anywhere in the standings, and we will start a gofundme to supply Penguins fans attending Columbus games with streamers to throw when the Pens eliminate them
Stay positive, my friends

What time is the Blackhawk Stanley Cup Parade on NBCShitNetwork today?...PIK-A-PORN
3) "Panik's tappin with a beaver tail." -- PeeAir (38%, 11 Votes)
6) "Ruhwedel felt a little bit of that, but not as much as Hayden would have liked." -- Doc (31%, 9 Votes)
4) "Able to sit down and trap it, scissoring his legs." -- Doc (17%, 5 Votes)
2) "Kruger was able to break free and tug it back down." -- Doc Emerick (7%, 2 Votes)
5) "Seabrook with the high hard one." -- PeeAir (7%, 2 Votes)
1) "Your missin some huge chunks on the backend." -- PeeAir (0%, 0 Votes)
Total Voters: 29

Loading ...