I hope everyone is having an eventful summer. I can't wait to see everyone's "What I did for summer" reports. I'm currently working on a rock-solid disability claim, just as soon as a rupture my uvula while attempting to play hockey.
Anyway, I initially started writing a post about Olli Määttä back in January but then there was buzz that he wouldn't survive the trade deadline. So I thought, 'well screw this, I'm not wasting my time on someone who is gonna be traded'. Cut to March, Määttä is not traded and was picked to replace Johnson to start the playoffs. Cut to May, Pens are out in the first round and Määttä is back on the butcher's block. Cut to summer and Määttä is gone.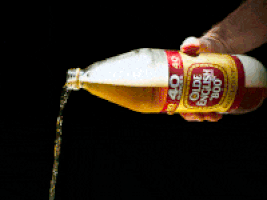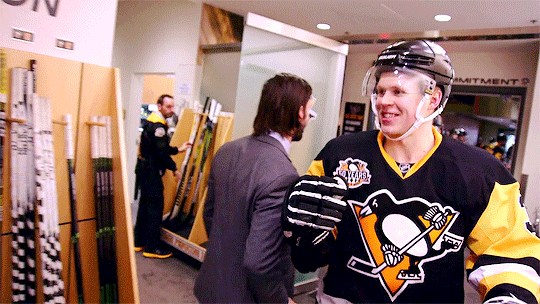 Onto the next whipping boy, Justin Schultz. Well ok, it would be Schultz but only after Johnson>Letang>Player A> Player B> Player New> Player Yet2B. Justin is far from a Penguin whipping boy, but he is coming off a rough season where he sat out much of the year due to an injury. Like most of the Penguins, I'm sure he is looking forward to a new season to redeem himself. If you've always yearned to know more about Schultz, then grab your Bubba Gump shrimp and have a seat.
Like Phil Kessel, Schultz has a tumultuous NHL origin story.  Justin had many eyes watching him back in 2008 after he was named the Top defenseman in the BCHL. Come draft day, he was picked by the Anaheim Ducks in the second round. Anaheim was looking to add reinforcements on their back line and Justin had a lot of buzz for being a player who would be NHL ready. Now, draft day is an exciting moment for a player, but Schultz felt that he still had a lot to learn, so he opted to perfect his beer shotgun skills by going to college. He asked the Ducks to postpone his signing and they said, 'Totally'.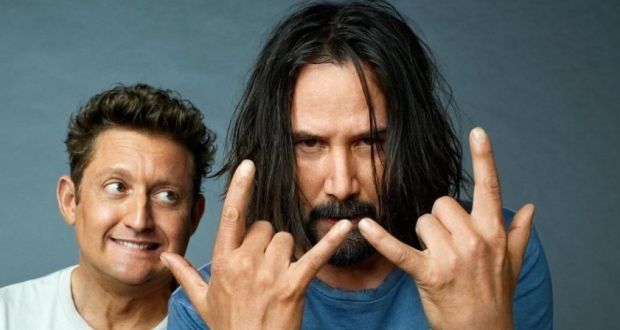 Schultz sharpened his skills as a badger in Wisconsin. He continued to impress his teammates, coaches, and a waiting Ducks team. However Schultz was about to hit 9.5 on the Richter scale with an aftershock that would affect the league.
IT'S TEA TIME: Gather 'round children as I explain to you how a college kid duped an NHL team.
I still don't know exactly how he did it, but there is a certain time frame to which a player has to sign their contract.  Justin pushed his contract to the deadline by delaying to go to college.  Close to the deadline, Justin declined his initial offer.  That gave the Ducks 30 days to re-negotiate and sign. However, they could not agree on terms and he became an unrestricted free agent. Now he was free to sell his hockey virginity to the highest bidder.  Poor Anaheim, who had been patiently waiting for prom night like a supportive boyfriend, was left with blue balls. While Schultz was under the bleachers doing position #32 with the league.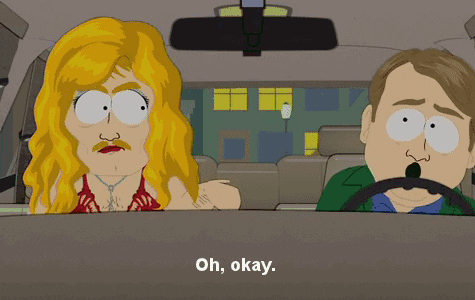 " As for Murray, why didn't he trade Schultz's rights earlier in the game? When the player chose not to join the Ducks late in the 2011-12 season, it was a signal to the world that he was likely bound for free agency. That's one of the reasons that this saga seemed to drag out so long – we've been fairly confident for months now that Schultz wasn't going to join the Ducks. The Ducks had an early summer; they could have dealt Schultz's rights to Edmonton or Ottawa or Calgary or Toronto back in May. Would anyone have blanched had Steve Tambellini swapped, say, a conditional second round pick and Brandon Davidson to Anaheim in exchange for that two-month negotiating window? That window, as we've seen in the past, has value to teams. Murray, though, didn't make a deal in May. Supposedly he swung a deal with Toronto close to the draft, but the difference between a week and two months is sizeable. "

… teams such as the Tampa Bay Lightning and Edmonton Oilers might be a good fit. If he's looking to play close to home, the Vancouver Canucks, Oilers, Calgary Flames and Winnipeg Jets would appear to have the inside track. If he's looking to play with former Wisconsin teammates, the Toronto Maple Leafs (with Jake Gardiner) and the New York Rangers (Ryan McDonagh, Derek Stepan) would be a good fit.
Some people in the hockey world warned that Justin should choose wisely. He was a gifted defenseman but he wasn't the second coming of Paul Coffey. He would need to find a team that would allow him to develop slowly and not throw him into a pressure cooker.
"Anyone who thinks this kid is going to just jump in and be a top-four defenseman with no adjustment period, well, that's just not the norm," a scout said. "I think he's going to make the jump, but it might not be the prettiest jump."…. "Teams are going to love this guy in three or four years," a scout said.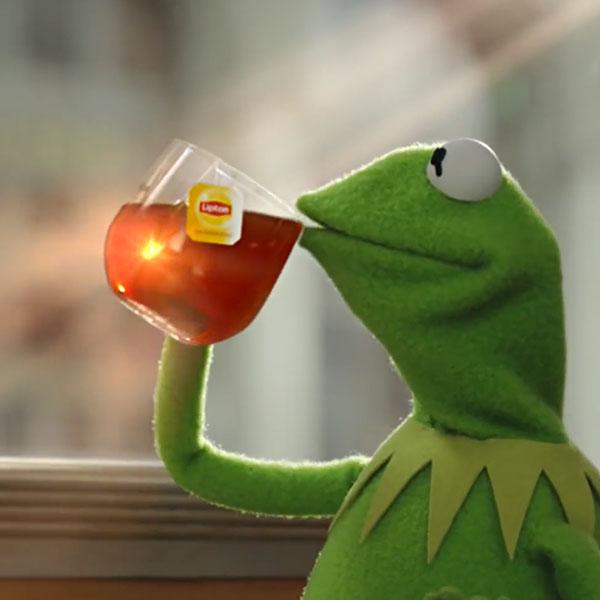 You already know how this ended, Justin picked Edmonton as the team he wanted to sign with. The person he likes to blam—credit with getting him there are Wayne Gretzky and …oh look, Paul Coffey. Schultz arrived in Siberia excited to play with the likes of Taylor Hall and …umm…ooo… Ryan Whitney. Schultz was placed on the 2nd line pairing with Anton Belov and his rookie season was pretty successful with 27 points in 48 games. The following year, the coaching staff gave him more responsibilities and minutes. Schultz was asked to carry around 24 minutes per game and the holes started to show.
His soft coverage and persistent rookie mistakes coupled with a nonchalant playing style increasingly frustrated Oilers fans who saw their would-be powerplay quarterback deteriorate into a morass of blunders and fading confidence.
When the fans started to turn on Schultz, the doomsday countdown was started on his time in Edmonton. Check out the title of this article; this is some grade A level shade. The fans had a term for his play, "Jultzing". Reading these stories is interesting because this is not the player that was sent to Pittsburgh. This article analysis his faults – skip to the "Recommendations for Schultz to Succeed. "
Craig MacTavish could not find a way to reform Justin nor the Oilers team, so around 2013, he was replaced with Peter Chiarelli. It was Chiarelli who made the call to trade Justin. Yep, the same Chiarelli who traded Phil Kessel and fired Mike Sullivan. Peter Chiarelli is the Kevin Bacon of the NHL. Peter made the call and the Oilers sent Schultz to PIT for a 3rd round pick while retaining 50% of his salary (1 million dollars). To Oiler nation, this was a blessing, since they finally got rid of their dead weight. For Justin, this was a chance to be reborn.
"You lose some of your confidence and the team's not winning…and it went all downhill from there. Now, I'm heading out of town," said Schultz, who will probably join the Penguins Thursday after some immigration issues are looked after.
"When you start to lose your confidence, you don't want the puck on your stick for that long " he said. "When you do have confidence, you're willing to hold onto the puck for an extra second."

– Justin Schultz
So Justin became a Penguin and was welcomed by the loving arms of his new teammates. At the time, the Penguins were in need of aid and Justin was in need of new start, and in what better way to wet your whistle than the playoffs. He was hyped as an offensive defenseman who was talented but was sold ('picked') a crappy lot, and he was about to meet the pressure cooker that is the Penguin Nation. The Penguins coaching staff had the advantage of learning from Edmonton's mistake.  Plus, they had the added benefit of having a strong defensive core, lead by the majestic Le-unicorn. They were able to shield Schultz deficiencies, but exploit his gifts. He is an excellent skater and willing to shoot deep from the point.   However he was not ready to go against the top offensive players and he needed to have his minutes limited. 

In a way, when the Penguins play Kris Letang, he's a #1 defenseman and a #6 defenseman basically at the same time. He enables them to cover for Schultz and that in turn puts Schultz in a better position to succeed.
Anyway, cut to the end …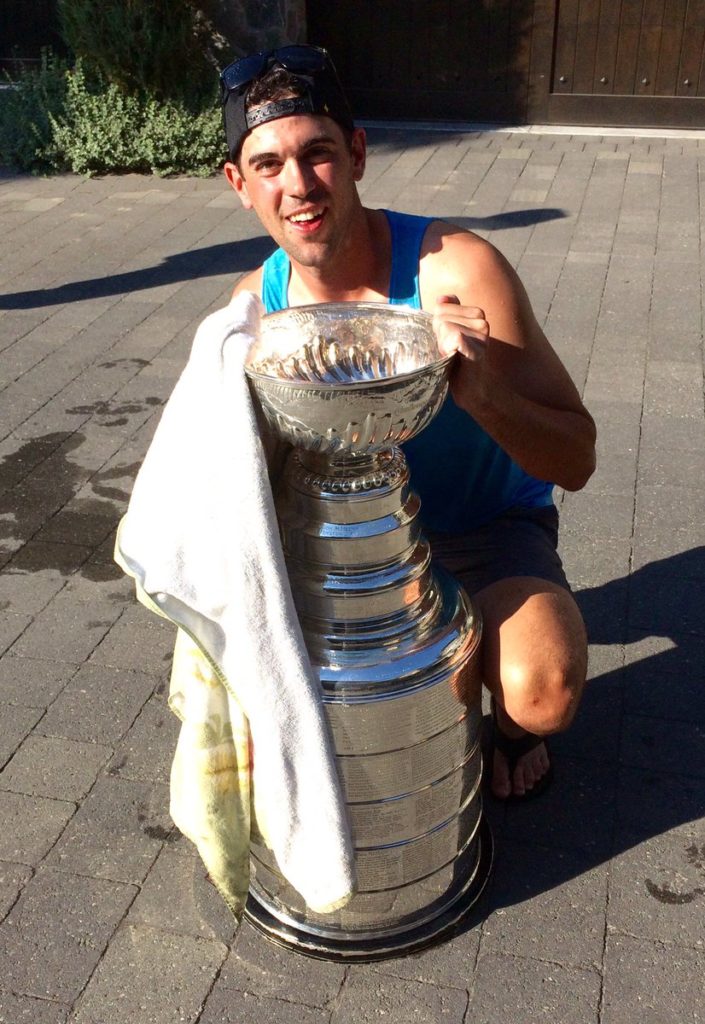 In his first run with the Penguins, "Schultz begins most of his shifts in the offensive zone; generally about 56%. He is probably best suited as a lower pairing right side defender who bolsters a power play or second unit power play. Schultz amassed six power play points among his 15 points in 29 games. The jury is out if he is suited for 20 or more minutes per game against high-quality lines. He isn't physical but he does take care of the puck better than all other Penguins defenders. He had only 27 turnovers in 63 games last season which makes him a unicorn on the Penguins blue line." However you don't look a gift horse in the mouth (this phrase makes no sense), so Gramps signed Schultz to a new contract. And all of Oiler nation rejoiced.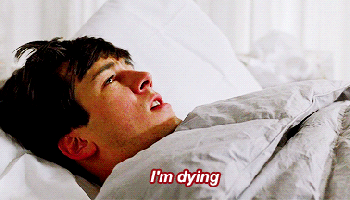 The great thing about the 2017 Playoffs is that Schultz went in there fully confident and without Le-training wheel. Not only that but he also became a Pittsburgh icon with this photo.
Ending notes:
Schultz barely played last year after a leg fracture. It was tough for the D-corp to compensate, especially with the time bomb which was Johnson. When he did return, the whole team was too far gone to be saved.
He is or will be entering the final year of a contract that pays him $5.5 million annually. Here's hoping we get to see the best of Schultz this season. Here's hoping he won't have to drag the corpse of Johnson all season.
Random finds: