Hello everyone. It is August 1st which means I have to start getting into the whole writing mode again. How should I do that? I asked myself. By making bold predictions that will inevitably end up being wrong and getting a lot of shit for it in the process, I answered myself. Man, I hate my inner dialogue.
Today I am going to go through the Metro Division team by team with a brief recap of their summer to date followed by my "2 cents" on what this season could hold for each team. Stay tuned to the very end where I even predict the final standings of the Metro Division!! Can't wait to hear how dumb I am…enjoy.
---
All Cap figures and "current" roster sizes are from capfriendly.com, which means some teams with "x" amount of forwards may have less since newly signed draftees are currently listed on the pro roster
Carolina Hurricanes
Last Season: 7th. 36-31-15
Cap Space: $17.2 million. 13 Forwards, 6 Defenders, 2 Goalies
Under the watch of ex-Pen Ron Francis Carolina has been making moves that has them potentially on the cusp of playoff contention. After admitting that the Eddie Lack/ Cam Ward duo was a mistake the GM shipped Lack off to Calgary along with defensemen Ryan Murphy and a pick for a defensive prospect as well as a pick. The Hurricanes retained $1.375 million of Lacks salary but with their current spending habits that isn't killing them. Then Francis went and took advantage of a goalie battle in Chicago from which he was able to claim Scott Darling as his new number one. The Hurricanes will keep the bulk of their defensive core together this season, a group that averages 23.6 years of age and has already spent almost 2 full seasons playing together as a unit minus Ryan Murphy.
Rads 2 cents: Based off their ability to not get eliminated from playoff contention until late March last season I wouldn't be surprised if the Hurricanes hang around the final Wild Card spot this year until the last week of March. The defense is underrated and solid but their offense has too many question marks. Jordan Staal is now the top center and highest paid player on the team and let's face it, he shouldn't be either. Outside of Staal and the (odd) Justin Williams addition the forwards group has a ton of speed but they are still young. I don't expect much from the Hurricanes this year without some additional forward help but would keep them on the radar for the next 2-3 years.
GIF that summarizes season outlook:
---
Columbus Blue Jackets
Last Season: 3rd. 50-24-8
Cap Space: $12.8. 11 Forwards (+ 2 RFAs). 8 Defenders. 2 Goalies.
The Blue Jackets were the darlings of the Metro last season, using an impressive 16 game winning streak to convince themselves they were something other than lucky. This offseason they traded Brandon Saad back to Chicago for Artemi Panarin, Tyler Motte and a pick. Panarin is a quick and skilled player that will fit right in to what the Metro has become, and after being relatively invisible in the playoffs he can't be any more overrated than Saad.
Rads 2 Cents: The Blue Jackets lost Saad and added "the bread man." Does this change them enough to go from playoff team to cup contender? Short answer, no. Long answer, also no. They gave Torts a one year offer which to me says that even the front office felt last season was a bit flukey. Of all of the Metro teams I wouldn't be surprised to see the most regression out of this group, and they should be in a pretty tough battle to make the playoffs. They finished last season 50-24-8, but remove the 16 game streak and that is 34-24-8 the rest of the season which was good enough for 76 of a possible 132 points, or 0.57 points per game. Apply this rate to the 16 game win streak that more than likely won't occur again and you're looking at approximately a 41-31-10 record which is where I suspect they will be this season. Sorry, just not buying that they are a 100 point team and frankly spotting them 92 is generous.
GIF that summarizes season outlook: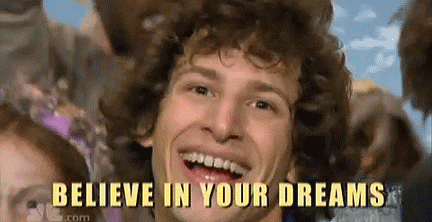 ---
New Jersey Devils
Last Season: 8th. 28-40-14
Cap Space: $18.7. 10 Forwards. 5 Defenders (+ 1 RFA). 2 Goalies
Ray Shero has been rather successful in cleaning out a Devils roster that was populated with multiple players beyond their prime with heavy contracts. This is reflected in the enormous amount of cap space he has been able to achieve while paying players like Kyle Palmieri $4.58 mil. As you can see above the Devils currently only have 10 forwards under contract and 3 of those are on entry level deals and may not be ready for the NHL yet. Shero is also still trying to reach a deal with RFA defender Damon Severson, who is a must sign for Shero as he will be a staple on the blue line for many years to come. I know it's taboo to trade within the division, but a Hagelin for Severson trade would go a long way in making Maatta for Duchenne possible. Just pouring gas on the fire, as usual.
Rads 2 Cents: The Devils surprised a lot of people last season by playing a style of hockey that is not often associated with the Devils. The games against New Jersey were actually fun for literally the first time in my life. Unlike when he took over Pittsburgh, Shero inherited a dismal situation in New Jersey and though he has made the right moves so far he hasn't done enough in my opinion to take the next step in such a tough division. I think the Devils will be competitive but I wouldn't look for them to make much of a leap in the standings this year.
GIF that summarizes season outlook:
---
New York Islanders
Last Season: 5th. 41-29-12
Cap Space: $6.93. 13 Forwards. 7 Defenders (+1 RFA). 2 Goalies.
The Islanders are the enigma of the Metro. After 5 years of missing the playoffs they finally got in in 2012 where they were knocked out of the playoffs by the Penguins. Everyone thought that was the beginning of consistent playoff appearances for the team, but they responded by missing 2 of the following 4 postseasons and now find themselves in the final year of John Tavares's 6 year contract. The Islanders finally got a winger for Tavares when they went out and traded Ryan Strome to Edmonton for Jordan Eberle. Though Tavares is probably thinking they waited long enough, the move should pay off for the team.
Rads 2 cents: I'm interested to see how the team uses its roster as they actually have some decent forward talent. The awful Andrew Ladd deal is killing the team, and if they could find a way to move that for literally anyone it would be a huge improvement. The biggest question for the Islanders is their goalie situation, where they turn to Thomas Greiss ($3.33 mil/yr) and Jaroslav Halak ($4.5 mil/yr). Last season they pretty much just started whichever goalie won, and if one lost then the other started the next game. As we've seen with the successful teams in the Metro, good goaltending is a must to stay alive in the division. I started off by calling them the enigma of the division, and because of that I have no clue what to expect from them; this is a team that could finish 6th or come together and surprise some people and finish 3rd or 4th, who really knows?
GIF that summarizes season outlook:
---
New York Rangers
Last Season: 4th. 48-28-6
Cap Space: $3.05. 12 Forwards. 7 Defenders. 2 Goalies.
The Rangers have been in "win now" mode since the Rick Nash trade. This is the final year of the Rick Nash contract and they have one Stanley Cup Final appearance to show for it. The team decided it would make a splash and sign overrated defender Kevin Shattenkirk to a $6.65 mil/yr 4 year deal through free agency this summer, making him the 3rd highest paid player on the team. Henrik Lundqvist will be 36 at the end of this season, and he will have 3 more years left on his $8.5 mil/yr contract. I hate the cliché "window is closing" phrase, but for the Rangers, their window will be a wall soon.
Rads 2 Cents: Signing a defender with a playoff resume built from St. Louis and now Washington is not the type of playoff veteran leadership I would want if I'm a Rangers fan. Adding Shattenkirk to their defensive corps is a solid move, but at the price it is questionable. In an attempt to build a wall around Lundqvist the Rangers are just about maxed out and only have 3 solid NHL caliber lines at the moment. With a 3rd line of Fast-Desharnais-Grabner I feel the $6 million could've and should've been spent elsewhere, especially if you already have a solid goaltender to bail out the defense. They were 4th in the Metro last season and then couldn't take advantage of playing through the weaker Atlantic in the playoffs, however the 3 teams that finished above them in the Metro haven't done enough yet so I actually see the Rangers having a good amount of regular season success.
GIF that summarizes season outlook:
---
Philadelphia Flyers
Last Season: 6th. 39-33-10
Cap Space: $5.14. 13 Forwards. 5 Defenders. 2 Goalies.
I have no clue what in the fuck the Flyers are doing. They were 2 wins away from a Stanley Cup in 2010, blew up their roster and haven't truly recovered since then. They currently have 5 defenders on their pro roster, 1 of which (Ivan Provorov) is on his entry level contract and most likely won't be playing, meaning they have 4 NHL caliber defenders right now. They think they solved their goaltending issues by snagging Brian Elliot who will presumably have Michal Neuvirth as a backup.
Rads 2 Cents: This team is a hot mess. Their 3rd best defender is Radko Gudas. They finished 6th in the Metro last year and they will have to give some incredible ass grabs and blow jobs if they want to improve on that.
GIF that summarizes season outlook:
---
Washington Capitals
Last Season: 1st. 55-19-8
Cap Space: $4.08. 10 Forwards. 5 Defenders. 2 Goalies.
The meltdown of the Capitals this offseason  has been well documented, and pretty freaking hilarious. They have 4 million dollars left and still need 2 NHL caliber forwards and a defender, and that's if Taylor Chorney is ready for a full-time job as a bottom pairing guy. They decided to give shootout specialist T.J. Oshie a $5.75 per year multi-year deal, then they decided that Kuznetsov would get $7.8 million. I'm not saying these players aren't worth the money, but when it comes to not being able to fill out a roster because of it, you made a mistake somewhere.
Rads 2 cents: For years Washington has been a regular season juggernaut. It's still only August so I'm not sure what they are going to do to fill out their roster, but unless it is something substantial I feel this years Capitals are going to be similar to Mike Johnston's Penguins in terms of barely hanging on to a playoff spot and then getting eliminated early. They have too much offensive power coupled with strong goaltending to miss the playoffs, but if they continue to panic and move the wrong person it quickly becomes a plausible scenario.
GIF that summarizes season outlook: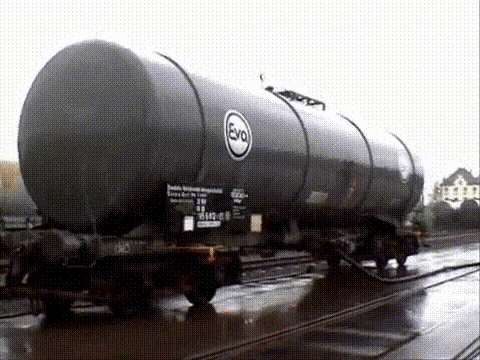 ---
Pittsburgh Penguins
Last Season: 2nd. 50-21-11
Cap Space: $3.28. 13 Forwards. 7 Defenders. 2 Goalies.
I'm going to keep this one short since we will be doing an in depth post soon about the upcoming season. The price of winning back-to-back championships is roster turnover. The Penguins were lucky enough to keep their 2015-16 Cup winning roster mostly together, but that is not the case this season. This isn't necessarily a bad thing either, as change keeps the players and drive fresh. The Penguins are still looking for a few answers to fill the voids left by the departure of some players, but their calmness in the situation is appreciated especially compared to what other teams have been doing, coughcapitalscough.
Rads 2 Cents: The Penguins have played more hockey in the last two calendar years than any other team. Some players (Malkin, Crosby, Hornqvist, etc) also played in the cash-grab World Cup of Hockey last August. The reason many teams don't repeat is fatigue related, something Mike Sullivan excellently battled last season. This year it will be an entirely new demon, but one I feel he will handle similarly. I would expect a lot of high scoring games early in the year, much like last year when we saw 6-5, 7-4, etc. scores through December. It's a way to keep the team loose, let them have fun and not put them through mental fatigue of strategies and what not. Due to other top teams in the Metro not improving like they should've, the Penguins should have no problem landing in a top 3 spot.
GIF that summarizes season outlook: ---
Metro Standings Predictions that mean absolutely dick:
New York Rangers: They didn't lose a lot of their players, have a strong lineup for the regular season, and should have no problems getting back to the top of the Metro division due to the implosion of Washington and early season fatigue of Pittsburgh.
Pittsburgh Penguins: The fatigue of 2 long seasons should be a factor, but the Capitals and Blue Jackets did not do enough to keep the Pens from finishing high. I don't think they will win the division because I feel they will ease into the season like last year, but still see them knocking at the 50 win mark.
Washington Capitals: They are rotating positions as much as the rest of Washington but they are still solid enough to finish in a playoff spot for the regular season. A Pens-Caps first round with the current rosters would be something most Pens fans wouldn't shy away from.
New York Islanders: I'm going on a limb here but the addition of Eberle along with the regression of the Blue Jackets should put the Islanders into a playoff spot through the Wild Card as long as their goaltending can hold up and they don't do Islander-like things.
Columbus Blue Jackets: If they can somehow string together a few 7-2-1 stretches of play they may be able to beat the Islanders in the standings, and they should still threaten to claim the 2nd Wild Card as the Metro once again looks stronger than the Atlantic.
Carolina Hurricanes: The blueprint is in place for this team but the division is just too tough. If they can somehow string together 4-5 solid weeks of play along with a Columbus collapse it's possible that they take over the 5th spot, but they will need a lot of helping factors to do so.
Philadelphia Flyers: 1975
New Jersey Devils: The Devils are fun to watch, so they have that going for them.
---