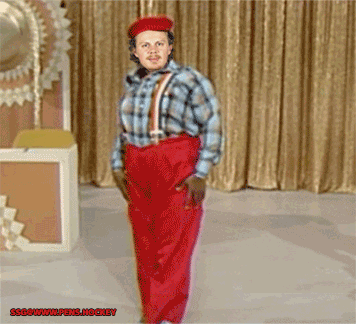 Here's a quick one for yinz.
Since the start of free agency last week, Pittsburgh Penguins general manager Ron Hextall has overhauled the defensive aspect of the roster. He signed right-handed defenseman and former Tampa Bay Lightning Jan Rutta. He traded John Marino and Mike Matheson and acquired Ty Smith and Jeff Petry (and forward Ryan Poehling, and a third round pick). The moves added up to a greater expense than what the Penguins had before, and the team has a glut of defensemen, but the takeaway is that Rutta and Petry should be an improvement over Marino and Matheson, and the depth won't hurt when it comes time for the inevitable.
The inevitable being an overhaul of the forwards. Hextall claims that he's happy with the current makeup of the forwards, but that's taking it on faith that everyone will produce commensurate with their role and minutes. Taking a look at the depth chart, there are a lot of question marks.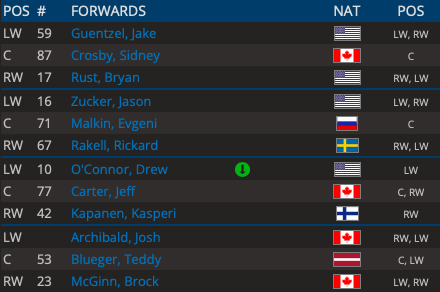 The top line, at least as far as contracts go, is set in stone. After that however, very quickly we can start imagining the question marks. Will Jason Zucker stay healthy long enough to be a consistent producer? Is Drew O'Connor a legit third-line forward? Is Kasperi Kapanen worth the money? Exactly what is Josh Archibald doing here? The Penguins have just shy of $2M worth of cap space right now. If the Penguins decide that Kapanen is worth the $1M-$1.5M he may get in arbitration, that doesn't leave a whole lot left to work with. Zucker is the most expensive of the question marks at $5.5M and his contract is up after this season. Considering the logjam on defense, it's probable that either Brian Dumoulin ($4.1M, contract year) or Marcus Pettersson (~$4M) could be moved to make way not only for a promotion of Pierre-Olivier Joseph and or the reclamation project of Ty Smith, but also to improve the forward situation. I find it hard to believe that Hextall is satisfied with the situation.