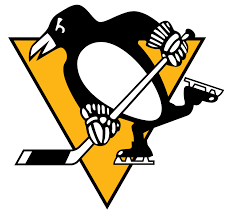 It all started for me in 1990.
My dad and some guys from work had started splitting season tickets in 1987.  The drive to Pittsburgh from our house was 2 and a half hours, so getting to most of the games was out of the question for him.  Especially with a little butthead like me running around the house and another kid on the way.  We had been watching games together, but as a three year old I only cared about the team who I deemed to have the best colors.  My dad has since told me it drove him nuts.
Dad – "No, bud! We root for the Penguins!"
Me – "I like the Red team."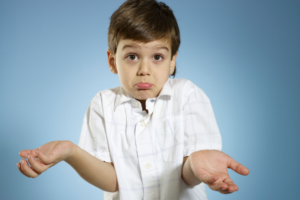 Kid logic
That all changed in 1990.  I was finally allowed to make the trek to Pittsburgh with my dad to see a hockey game in real life at the ripe old age of 5.  I was unbelievably excited.  I had always loved watching games with him even though I didn't really understand what was going on.  I knew I liked fights and when the goal siren went off, but the rest of the time I was waiting in anticipation for one of them to happen again.
So the day came.  2nd row.  Center Ice.  I lost my shit.  I could not believe that the players were RIGHT THERE! I remember my dad pointing out Mario and Kevin Stevens and Paul Coffey and on and on.  I remember the sounds.  The crack of the puck on sticks.  The sound of skates carving through the ice.  The crowd.  All of it.  I don't remember this part, but my dad said I kept yelling "Penguins are the best!!"  That sealed the deal.  From that day on I was a Penguins fan.
And here I've been; through the good years and bad years.  I've seen live playoff games the years we won Cups and I've watched Rico Fata own the ice.  Well, maybe not OWN the ice… Sure, the dark days sucked, but I loved going to games for $15 bucks.  And then we were moving to Kansas City… And then we stayed!! Sometime in 2007-2008 (I think?) I stumbled upon ThePensBlog and fell in love.  Penguins hockey news AND dick jokes; sign me up!  It was one of the few websites I would check every single day.  See, I mostly dislike the internet; especially social media junk.  I'm old beyond my years, I know.  I read the site and the comments for years without ever posting anything myself.  Then TPB started to trail off and I somehow found my way to this little oasis in, I believe, their inaugural season of 2015-2016.  I decided to come out of my figurative basement and engage the natives sometime during that season.  I have to say; it's been a pretty darn pleasant experience.  One that I'm glad I went for.
You see, hockey to me has always been about the shared experience.  The camaraderie.  Experiencing the ups and downs with other Penguins fans, whether it be with my dad or strangers at the bar.  And now with people on the internet!  That's what led me to write this little piece.  We are doing a really cool thing on November 18th.  People who live all across the globe are coming together to celebrate our consensual (that's a very important word these days, kiddos) love of the Pens.  We come from different backgrounds and walks of life, but we have that one thing in common.  THE 5-time Stanley Cup Champion Fucking Penguins.  I know some folks can't make it this go 'round and some have decided not to come.  Whether you will be there or not, I appreciate all the hockey talk and general bullshitting I get to do on this site with yinz.  I hope we can do this again at some point and get everyone out, because you're all aces in my book.
I'm beyond excited to meet you jagoffs.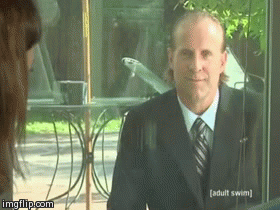 ---
Phone Number Log
If you are going to the game and wish to share your phone number with the group you can email your number to penshockeyblog@gmail.com, only people emailing their numbers in will receive emails with the list of numbers. We will make a list of numbers and send them to those that emailed. We will not give out another persons number unless they say it is okay, by mailing in your number you are telling us it is okay to share with other people that send theirs in. Please no nudes.