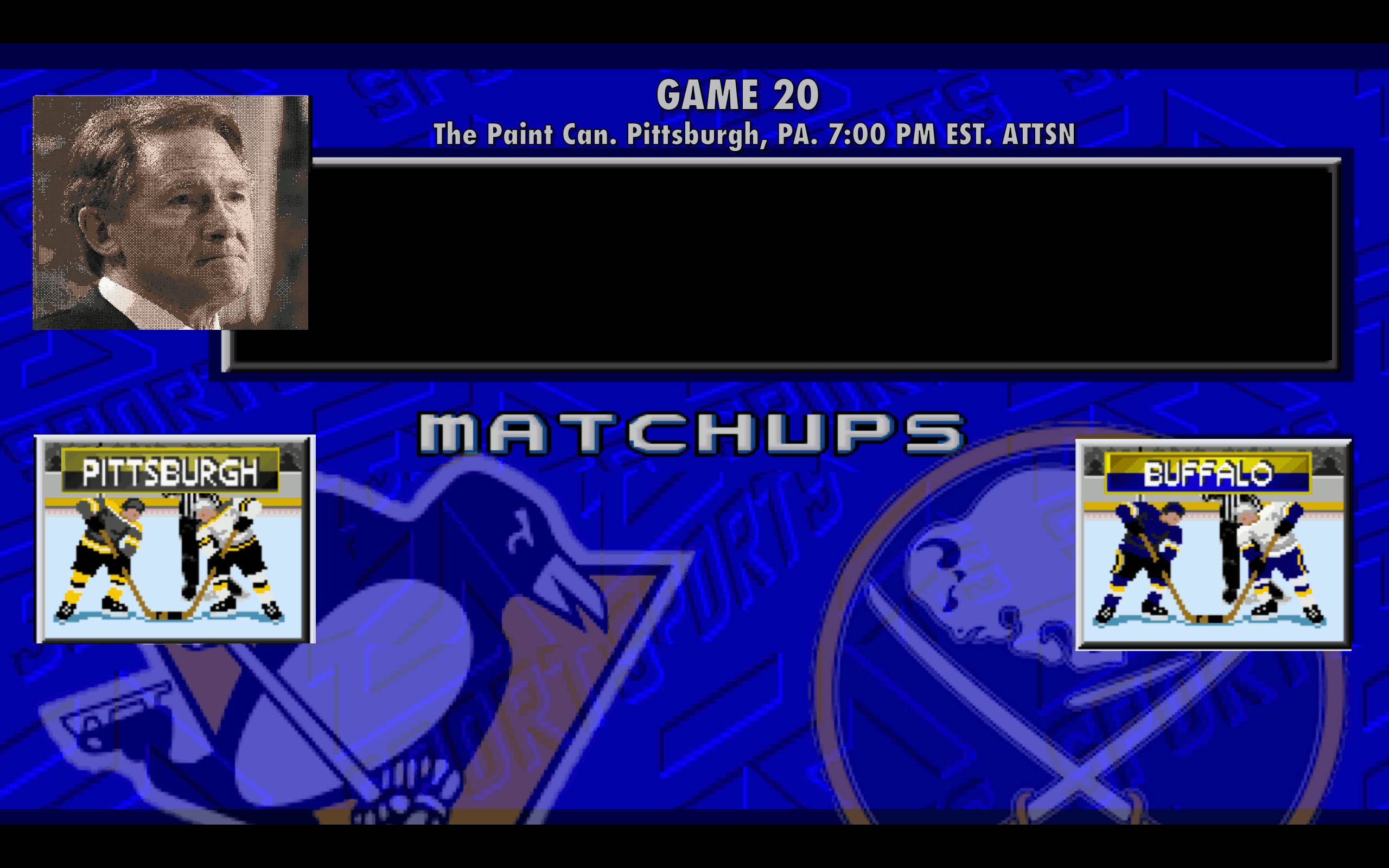 Tonight the Pittsburgh Penguins play host to the Buffalo Sabres for the first of three meetings between the two teams this season.  All three games are coming in the next nine games for the Penguins, so get ready to get tired of seeing the Sabres.  Tonight also marks the one-quarter-season mark for the Penguins, the twentieth game of what seems like an already very long season.  You'd have to go back ten seasons to find a worse mark after twenty games than what the Penguins are facing, when they had just 18 points in the standings at that point.  Of course, the Penguins made it all the way to the Stanley Cup Final that year, and the next year they won the Cup, so.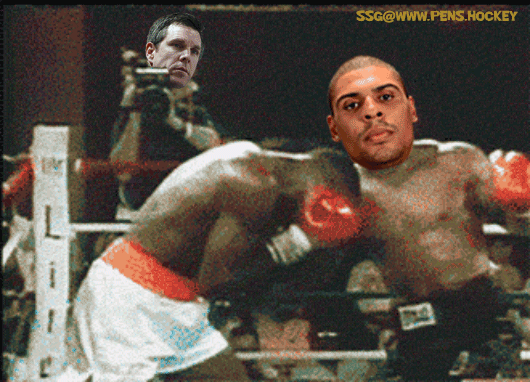 It was at this point in the gameday post that 66thdopefish had to care for 67thdopefish and sent a lifeline to Rad to help finish the deal.
---
The Penguins are back at home tonight for the first time in what seems like years, competing in just their 7th home game of the season. The Penguins have had a well documented hellish schedule to begin their campaign and finally get some "rest" by playing 10 of the next 13 at home. Tonight they close off the quarter mark with the Buffalo Sabres, a team that has shocked everyone by sucking.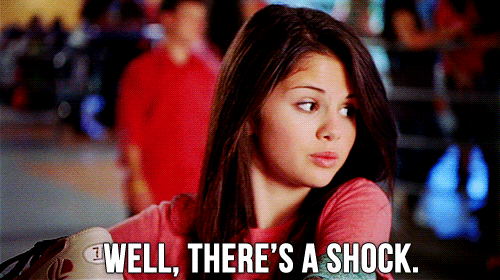 Buffalo enters the game at a proud 5-9-3 and an even prouder 2nd to last position in the East, because Gallant was the obvious problem in Florida. Offensively the Sabres are lead by Evander Kane (9G, 8A) followed by Jack Eichel (4G, 10A), and only have two other players in double digits with points (Pominville and O'Reilly both with 13), and then the next closest is Pouliot with 7. To contrast this the Penguins have 6 players in double digits, lead by President Kessel (7G, 15A) and Malkin (7G, 13A), with 3 more players (Hornqvist, Sheary, Määttä) all within 2 of double digits.
Where is Buffalo going wrong? Well, pretty much everywhere because outside of a top 6 they are #notgood
Starting from the pipes out you can quickly see there is an issue:
The team does not have a clear-cut starting goalie and neither of them is doing a whole hell of a lot to win the job, luckily for Buffalo the Penguins shooting percentage is balls. In addition to their struggles between the pipes, Buffalo is overall not getting the job done as they currently rank 30th in goals for and 26th in goals against. Shockingly the Penguins aren't doing much better as they currently rank 16th in goals for, 30th in goals against (thanks Niemi), though landslide games have a way of skewing these stats.
With nothing else to talk about lets take a quick trip down memory lane to the best Penguins/Sabres moment:
The 2001 Eastern Conference semi-finals, just look at this series break down! Games 5, 6 and 7 all decided in overtime after the Penguins took a 2-0 series lead on the road only to have Buffalo win the next 3 in a row:
Some of the Penguins new fans that can't handle a 9-7-3 season start after back-to-back championships would've died following that May 5th game. As for May 10th, it ended with an all-time favorite moment in Penguins playoff history:
https://youtu.be/TW_FiBZJtfo

Mike Sullivan continued shuffling his pawns in practice yesterday as he looks for the perfect combinations. Most notably Sully moved Jake Guentzel back to his rightful spot next to Sidney Crosby and flanked them with Bryan Rust, contrary to popular belief Guentzel-Sid-Rust was the original Sid n' Kids, so that line will have instant chemistry. Sullivan also appears willing to try Carl Hagelin out on Genos wing again, this will make it the third time Hags has auditioned for this role. Sheahan gets Hornqvist and Sheary, which leaves Conor Sheary with a lot of ground to cover as those two players like to do most of their work down low. The 4th line doesn't matter because they only play 6 minutes.
With a quick glance at the Buffalo defense their early season struggles make sense… Buffalo's defense looks like a Chinese knock-off sold on eBay, it's made of real players but doesn't resemble the real thing. It's not hard to imagine the Penguins video staff getting wood over the film while preparing for this game, and you have to think Mike Sullivan will have his team fired up. This could be the perfect game the Penguins need to get their offense rolling because as you know, once the levee breaks, mama, you got to move.
Who to Watch:
For Pittsburgh:     Rumple Philkin
Throughout the Crosby/Malkin era two players have constantly caught shit from the media, their names are Evgeni Malkin and most recently Phil Kessel. Anytime either of those players goes for more than 5 games without a point they either don't care, want to be traded, or something else that a reporter made up using their "sources." 20 games into the season it is Phil's 22 points and Geno's 20 leading the team and keeping them competitive while the others figure out their shit. Tonight would be a great night for the rest of the team to score, but in February when Phil Kessel or Evgeni Malkin don't seem to be going 100% or they just aren't scoring try to remember these first 6 weeks before jumping ship; together these two are currently carrying the team, three balls and all.
For Buffalo:     Evander Kane
https://youtu.be/MLqpw_uKyds?t=6s
Though he has had multiple off-ice issues Evander Kane has been well-behaved recently and he is starting to impact his team in a good way, who knew? Last season Kane played in 70 games for Buffalo, his most in 5 years, putting in 28 goals and 43 points. This year as mentioned above Kane is already at 9 goals and 16 points and has been Buffalo's best offensive threat while Jack Eichel tries to rediscover his touch. When he is healthy Evander Kane is the total package of skill, speed and strength, and it is mostly his off-ice antics that get negative opinions thrown his way. If he can continue to mature off of the ice and stay healthy I have a feeling his 28 goals last season will be easily matched as he looks to hit 30 for just the second time in his career. I'll never forget the game in the video above, I was there and my friend and I were walking to our seats when we saw a poster of Kane and said "who the hell is Evander Kane? Sounds like a Marvel character," less than an hour later we found out.
---
Final Word:
The Penguins have travelled a lot, they've played back-to-backs a lot, they've done a lot a lot. Tonight they have an opportunity after 2 days rest to get back to the basics and thoroughly beat the shit out of a bad team, and the timing couldn't be any more perfect. In an ideal world the Penguins could get a 2 goal lead and then give their bottom six more ice time so they can start to gel, but that would require the team to score 2 goals. Ice-time is still a big issue for the team and I am under the opinion that the 4th line should be getting at least 90 seconds more per game to help take the load off (McKegg has been getting between 6:10-6:40 the last 4 games). The team is back home hosting a team that reminds me of the puppy that lost it's way, it's time to get back to work.
---
In case you missed it, if you wish to share you phone number with the group for the meet-up game please send an email to penshockeyblog@gmail.com, I will make a list and send them to only those that shared their number. It should go without saying but please do not give out another members number without their direct permission.