I know we are all getting tired of these back-to-backs, but imagine how the team feels. 5 weeks into the season and the team just completed their 19th game, which is almost 4 games per week, with 13 of the 19 being on the road… Bobby G with some good news on that front:
https://twitter.com/bobgrove91/status/929512065982636036
This is a big deal because the Penguins are approximately 72-4 under Sullivan at home.
https://twitter.com/bobgrove91/status/929506279906795520
Also won the Conn Smythe in 2015-16 so let's chill with "he's done" shit.
https://twitter.com/bobgrove91/status/929508296263790592
Thanks for the dark-ages flashback Bob! Okay enough with that stats, let's get to the 'cap.
The Penguins once again got the start they wanted when they found themselves on the powerplay less than one minute into the game. Unfortunately they didn't score.
10 minutes later Conor Sheary continued his rough patch by taking a "holding" penalty, but Nashville needed some Viagra because their PP was Rusty:
BRYAN RUST (2) Assisted by LETANG (11) @ 11:58 SHG
https://twitter.com/penguins/status/929523460937789440
Rust did such a great job hiding the shot from Rinne until it was too late.
The rest of the period looked a lot like a carry-over from the Washington game except the Penguins actually had a lead. Nashville failed to tie the game as Tristan Jarry did what he had to do to keep his team ahead.
The Penguins Twitter team was back on their shit tonight, so I guess they replaced whichever employee jumped off the bridge last night:
https://twitter.com/penguins/status/929526260270796806

Immediately off of the opening face off you could tell this wasn't going to end well. Nashville started pressuring and the Penguins looked like they literally called up 12 people from Twitter to play for them. Two minutes in it was the new man in town, Tyle Kurris tying the game:
https://twitter.com/NHLDaily365/status/929547463396134912
Maatta with Ruhwedel is not a pairing of choice. Patric Hornqvist gets knocked down and fails to get back to Turris in time for the puck, and Riley Sheahan chases the puck to the corner even the Chad Ruhwedel is also in pursuit. It's a perfect example of everything that is wrong with the Penguins right now: failure to pick up in transition, failure of all 3 forwards to back check, failure of each man to know his role/position.
Tristan Jarry decided to take out his frustration by tripping Colton Sissons, or Colton Sissons can't skate and Tristan Jarry isn't Lundqvist. Regardless, the Predators wasted no time in scoring:
https://twitter.com/NHLDaily365/status/929547624339910656
Not a left-handed catching goalie in the league saving that shot with skill, only luck can stop that blast, and even a right-hand catching goalie would probably miss that. Tough clean faceoff loss by Riley Sheahan.
Two minutes later Kris Letang openly assumes Kevin Fiala's gender or something else offensive so he gets called for roughing. The Penguins penalty killers did a little bit better by killing off 13 seconds this time before Craig Smith made it 3-1, the goal once again happened following a clean short-handed faceoff loss. At this point the players, fans, and coaches were just praying to get out of the period without making a total joke of themselves.
They would've gotten away with it too, if it wasn't for Evgeni Malkin and that stinkin' Phil…
PHIL KESSEL (7) Assisted by MALKIN (13) & LETANG (12) @ 12:27
https://twitter.com/penguins/status/929538611523018752
https://twitter.com/bobgrove91/status/929511313239302144
The Kessel goal stopped the bleeding, and the period would end 3-2 Nashville.
https://twitter.com/penguins/status/929543976960610304
Third period trailing on the road in the second of a back-to-back, some said "kiss this game goodbye," Jake Guentzel responded with "kiss this"
JAKE GUENTZEL (5) Assisted by SCHULT (3) @ 2:27
https://twitter.com/penguins/status/929549398761189376
Jake was going back to the forehand away from the perfect Triple Deke. This was Guentzel's 5th goal and I honestly can't even remember the first 4. Bodies were literally dropping everywhere:
https://twitter.com/NHLDaily365/status/929553926151720960
A tie game was something new, but it was short-lived as Jarnny JarnKrokashit took the lead back for Nashville.
https://twitter.com/NHLDaily365/status/929554041658642432
Ian Cole lost his stick earlier and was planning on getting a new one from the bench before Guentzel was forced into a turnover. Jarnkrok smartly waits out Cole and gets a clear snipe on Jarry, another goal scored using the Penguins formula of pressure, turnover, attack.
Before the Penguins realized they were supposed to quit trying they got a boost from their best defender:
BRIAN DUMOULIN (1) Assisted by SHEARY (2) & KESSEL (15) @ 7:43
https://twitter.com/penguins/status/929550820122775552
Talk about lack of defensive positioning… yikes. Dumoulin gets his 3rd career goal in his 182nd game.
https://twitter.com/NHLDaily365/status/929555807963840512
The Penguins and Tristan Jarry were determined to get out of the shitstone arena with a point, and they held on just long enough to do that.
Overtime was insane and the penguins had multiple chances but just couldn't help Tim McGraw write his next heartbreak.
https://twitter.com/bobgrove91/status/929556954938249217
This is a perfect summary. Nashville did get a few looks but Jarry was there to shut them down.

The Penguins went with Malkin, Crosby, Letang. The Predaturds went with Turris, Fiala, and Forsberg. Turris completely missed the net and Malkin put it right in Rinnes glove.
Fiala would slooooowwwwwwwllllllyyyyyyyyy move in and score on Jarry, and almost completely stopped moving forward which would've made the goal illegal.
Sidney Crosby answered with some moves:
https://twitter.com/NHLDaily365/status/929569245121470464
Forsberg went right in and beat Jarry low and the game came down to Kris Letang.
Letang has a signature move in the shootout, it's his deadly backhand top shelf. Letang didn't use this move. Letang skated in, used his edges, and fired the puck off his forehand wide. Letang has no confidence right now. Questionable usage here and not using red hot Phil Kessel.
GAME
---
Thoughts:
Getting a point out of a game the team trailed by 2 at one point and by 1 at two different points in the third is always a good thing. The loss the night before makes it a little more sour
Tristan Jarry went 20/22 at even strength and 1/3 shorthanded. Somehow it was still a better performance than Antti Niemi. Jarry still looks shaky at times, but I have no issues in rolling with him as backup until December
The 4th line of Kuhnhackl (7:40), McKegg (6:35), and Reaves (7:08) received the same amount of TOI as the night before. This means that the top lines did the same. This means that players are playing a lot more than they are used to:
https://twitter.com/JohnToperzer/status/929540414679416832
The Penguins are off until Tuesday when they play Buffalo in their 20th game of the season already.
Matt Hunwick failed his medical clearance and was instructed to discontinue practicing, which sounds a lot like a concussion setback
Two straight games the Penguins go 0/4 on the powerplay while only killing 4/6
https://twitter.com/bobgrove91/status/929562551557545986
https://twitter.com/bobgrove91/status/929513581435002880
How weird is it that he sent this tweet out before the game, and those are the players that registered points?
 The Pens record goes to 9-7-3 and despite a goal differential of -18 they are still in 3rd in the Metro, only 1 point away from first.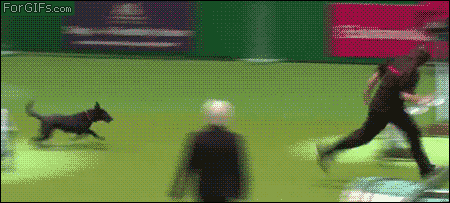 Camon LeTang, good boi you can do this...ohnooooo
"Turris in the corner, now you got Dumo comming on him, now Sheahans coming on him..." - Caufield (24%, 6 Votes)
"He was laying on his back, and somebody gave him a shot, right in his face." - Errey (20%, 5 Votes)
"Guentzel opens the legs of the big goaltender and slides it in there with ease" - Errey (20%, 5 Votes)
"He wanted to know if he could help me out with anything, I said, 'yeah, some size.'" – Errey (12%, 3 Votes)
"Filip Forsberg with the reverse Swedish special." -Willy Daunic (8%, 2 Votes)
"Still not seein those guys banged enough." – Caufield (4%, 1 Votes)
"Hello! Get your head up! The big truck is comin!" – Errey (4%, 1 Votes)
"He opened up the 5 hole and it was a big one" - Errey (4%, 1 Votes)
"They're trying to keep the headshot outta the game" - Errey (4%, 1 Votes)
"They tried to press the zone, but missed the tip" - Errey (0%, 0 Votes)
"He got sqeezed off by Jake Guentzel" Mears (0%, 0 Votes)
"These net-minders are not afraid to handle it" - Mears (0%, 0 Votes)
Total Voters: 24

Loading ...