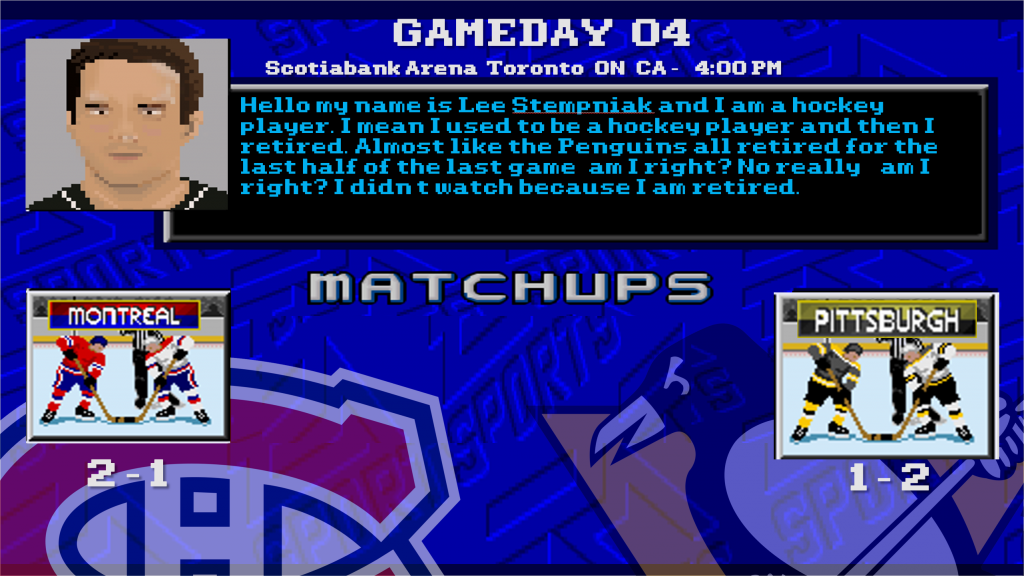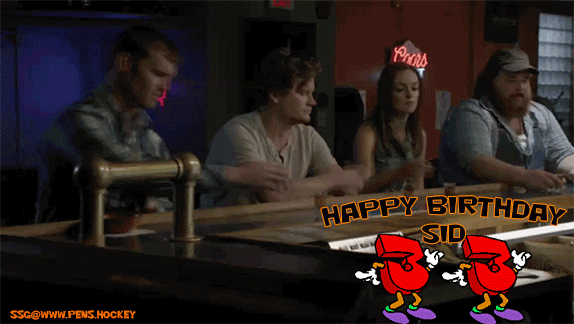 First and foremost, many happy returns to #87 in the program, #1 in our hearts, the captain: Sidney Crosby! Unbelievably he is thirty-three years old today, and even more incredibly he is playing a serious hockey game this afternoon as the Pittsburgh Penguins try to stave off elimination in the first* round of the playoffs for the second year in a row. It is apparent that he is no longer at the peak of his physical performance, but the IQ and vision continue to be off the charts. This concludes the Positivity Blog™ portion of this post.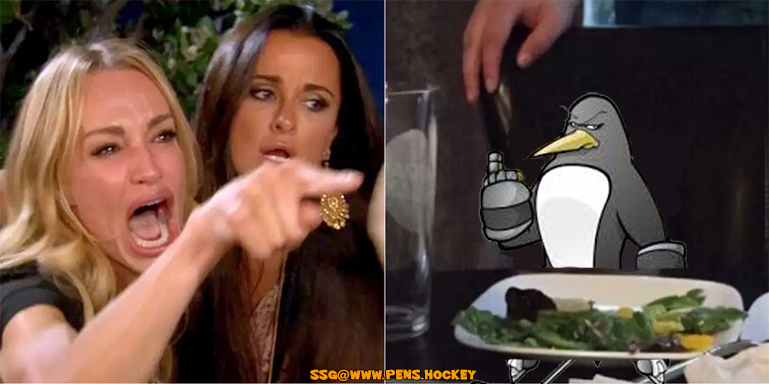 In Game 2 on Wednesday the Penguins proved yet again that a two-goal lead is the "worst lead in hockey," particularly when the Penguins are the ones in the lead, because they are lacking all the killer instinct necessary to put games away whether there's five minutes or thirty minutes left in a game. I believe it stems from a lack of confidence which starts behind the bench with head coach Mike Sullivan.
His lineup choices continue to be oblivious to the facts, such as Jack (Johnson's) complete lack of skill and awareness, or swapping out Jared McCann for Sam Lafferty and playing Lafferty only 7:40 while Patrick Marleau continues to do nothing for over ten minutes and, like Johnson, is a -3.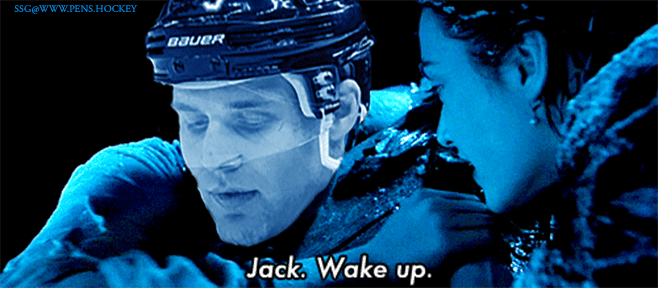 Sullivan came into the head coaching job in somewhat similar conditions to when Dan Bylsma took over for Michel Therrien in 2009. For Bylsma, he was taking over for Therrien the season after the Penguins were Stanley Cup Finalists, feeling that the team was too strictly structured and not using their speed and tenacity to win games. Sullivan likewise inherited a Penguins team from Mike Johnston which wasn't using their talents to the best of their abilities. Both Bylsma and Sullivan ended up leading their teams to Stanley Cups in their first seasons and were widely considered to be savants as a result. Perhaps there's something else going on? Maybe the players were simply bored of their coaches and needed a new direction?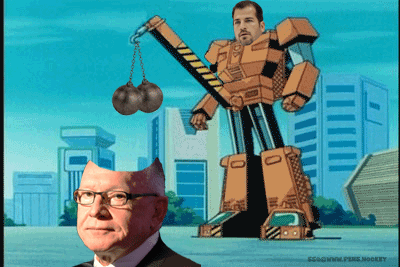 One thing's for sure, Sullivan and the rest of the coaching staff have gotten stale. You can see it in the power play, which inched up to 3-for-15 in these playoffs but two of those three goals came in Game 3. You can see it in the steadfast insistence that some players need to be in the lineup (Johnson, Marleau) that was not unlike the attitude of Bylsma (Craig Adams, Rob Scuderi). You can see it in Evgeni Malkin's performance continuing to erode as the team loses momentum in games and the series. The only positive constants are the penalty-kill (droopywavingflag.gif) and Crosby. Even John Marino didn't look good at points in Game 3. He IS human, I knew it!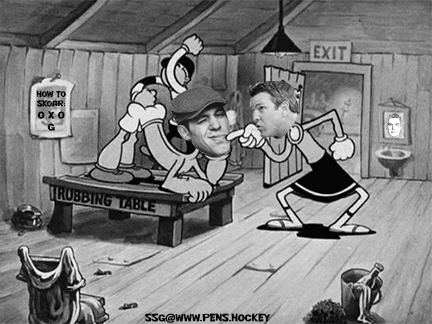 The silver lining to the gray cloud is that the offense is coming from everywhere; only five players who have dressed for Pittsburgh have no points in this series. One of those players is Kris Letang, which is not a good sign, but the four others are Johnson (obviously), Marleau (another swing-and-a-miss by general manager Jim Rutherford on that one), Lafferty (so much for that), and Marcus Pettersson. In Pittsburgh's four-game sweep in last years playoffs, nine players didn't score for the Penguins and this year's team is already just twenty-four shots behind last year's team. So, the goal scoring is there! The goal prevention: not so much.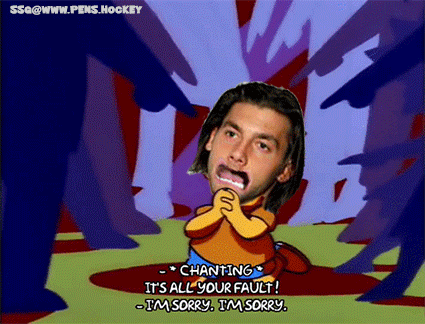 On that note, I'm not entirely sure what good it would do to swap out Matt Murray for Tristan Jarry, or anyone else for that matter. Sullivan himself observed after Game 2, albeit in defense of Jack Johnson and Justin Schultz, that the back-checking forwards over-committed too much, leaving too much room for the "second wave" of attackers. If that's really the issue, then it doesn't matter who's in goal, right? Even if that guy does or does not allow big rebounds such as Murray did in Game 3? One thing's for sure, whoever's in goal needs better support from his teammates. Does Johnson offer that support better than someone like Juuso Riikola or Chad Ruhwedel? Does Marleau provide anything in either end of the ice? Yes, Johnson and Marleau can be useful on special teams, but we'd all be very curious to see how the team would do without them.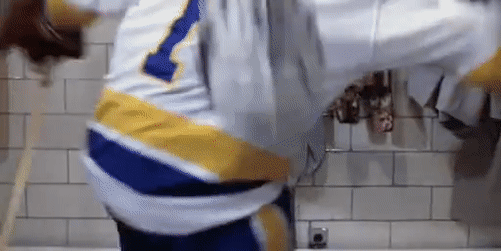 Today's game is an elimination game, which the Penguins are 1-3 in the last two postseasons. I'd like to think that they'll get their heads together and pull out a win, if not for their own sakes than at least for Sid. They have been playing "the right way" for most of this series, but they cannot keep giving up if they want to win the series and make a serious playoff run. I haven't seen a consistent sixty-minute effort from the Penguins yet, and I don't think we will until they have a lineup that can be relied on. Maybe Mike Sullivan will get his head together and put together a reasonable lineup for today. That would be a good start.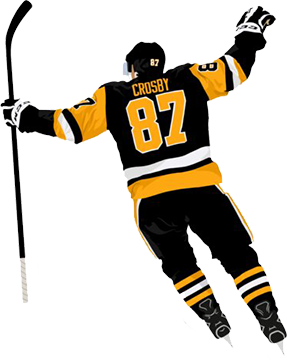 DO IT BING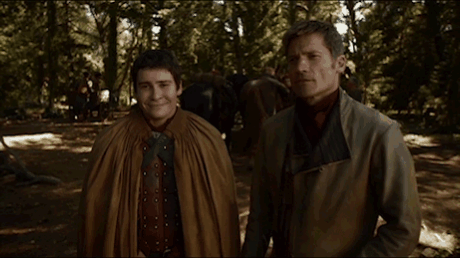 ⬇️ Link below ⬇️