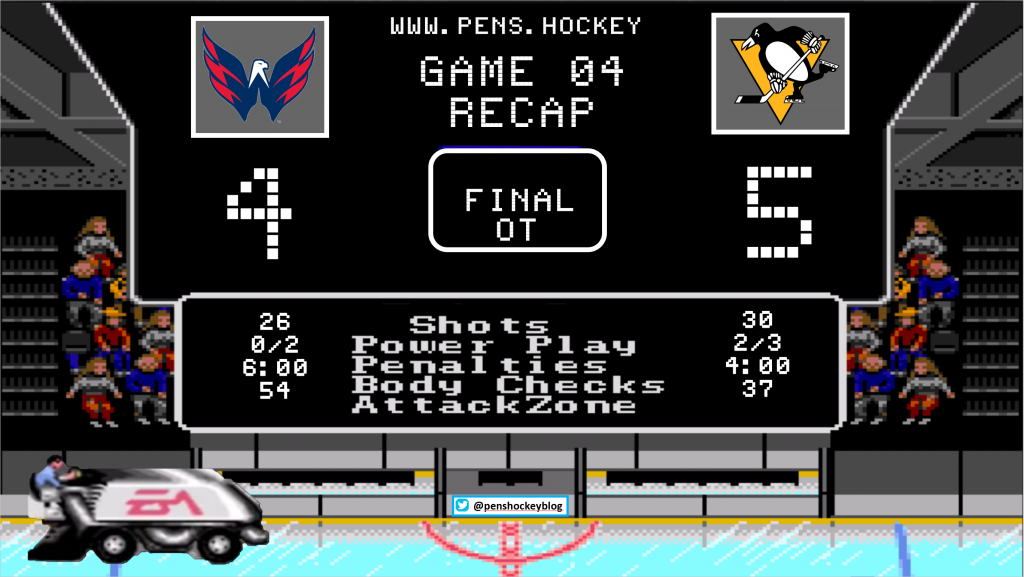 Coming off their first win of the season, albeit in a shootout after a somewhat shaky display against the hated Crapitals, the Pens would try to make it two in a row. Let's Do This.
Sure enough, Double K would slot into the lineup. Because the Pens once drafted him in the first round (by the guy who drafted his Dad, isn't that adorable), and then traded him, and then gave up entirely too much to bring him back, he literally takes Lafferty's spot on the 4th line. And if you don't think that Howdy Eroddy getting a goal on Sid's wing didn't factor into the decision, I have a bridge to sell you. You think Kasper was excited to play on Blueger's wing? Well, let's hope so.

Boring start, so much so that Errey had time to talk about the Penguins taking longer to change because they're trying to avoid a 4th in a row Too Much Man.
Right after I was nearly lulled to sleep, Riikola couldn't get one down low, having it blocked by Dillon (yeah, that same prick) and the Crapitals would take advantage on a 4 on3 on the rush.
Sullivan responded to that by putting the 4th line out against the Ovenchicken line meaning Kapanen would end up spending the entirety of his first ever shift in the defensive zone. Welcome to Pittsburgh, bub.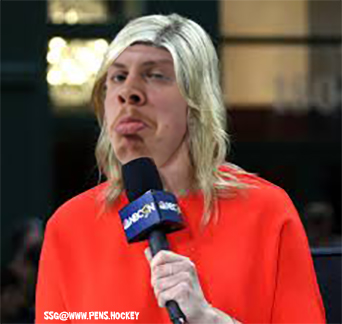 A few minutes later, about 8 minutes into the game, the Pens would get their first SOG of the period. Don't worry – I gave them the Bronx cheer.
The next two minutes of play would mark precisely one half of one period of playing like complete and utter garbage. Completely disinterested looking. Not connecting on any passes. Leaving Capitals alone in front of DeSmith and relying on the hockey gods to stop them (which, to their credit, appeared to happen three times by my count).
For the next four minutes, the Pens seemed at least interested. Then Kapanen skated in a few circles and Errey popped a woody. Sure it was neat-o, but nothing happened. Probably like the last time Errey blew a load.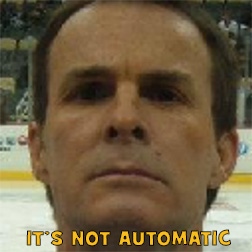 My eyelids were fluttering closed when a flash occurred – turns out it was our boy Double K flying through the zone, unleashing a wicked wrister that Double V couldn't handle and someone was there to clean it up.
Sceviour (2) from Blueger (2), Kapanen (1) – 16:52 – EV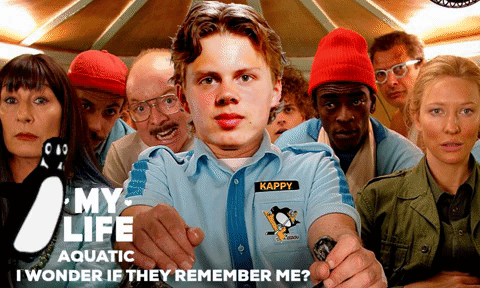 Kapanen wasn't the goal scorer but he made this one possible with his puck holding skills and speed and skating ability. It's almost like Kapanen should be playing with someone who knows how to take advantage of a speedy winger… Also, that's goals in two straight games for Teammember Sceviour. Lee Stempniak would be proud.
The celebration wasn't just short lived – they had to cancel the goal song early because 8 seconds later it was Piss Wilson of the faceoff win rush that unleashed a shot that tickled DeSmith's ear on the way up and over.
Not only did that squash any momentum the Pens were building, it seemed to squash everything. So much so that just a minute before the horn, Human Trash Can Shit Wilson did it again, this time at warp speed past a shell shocked Dumoulin (who was beat on the first one too). A bad change was to blame.
From tied at 1 and looking less terrible to down by two headed to the locker room. Apparently, things have to get worse before they get better. How much worse is up to them.
Stats after one:

The first three minutes showed the line blender in full effect. Rust Jankowski McCann, Malkin Zucker Tanev(?), Crosby Guentzel ERod (sadly) but they didn't break up CV ORe – Blue – Double K. Amazingly, only the Blueger line did anything right.
Three minutes in the Marino and Pettersson pairing did the opposite of "I'm not going, YOU'RE going" and they both went and got caught deep in the offensive zone, SO deep, thus giving up the rare 3 on 0. I was mid-yell in disgust when I realized that Hagelin was going to be the shooter so I just sat back grinning. DeSmith agreed with me and kept the game within reach.
A little after that, the Pens would draw a penalty for the games first power play. Nothing much doing but then Washington decided to slash a guy and the Pens were gifted a five on three. Just what the doctor ordered, right?
Well, for the first 30 seconds, the Pens did all they good to fumble it away, throwing blindly to empty points, Sid passing it from Sid Down Low territory into the middle to, uh, nobody. But then they remembered they have won gawddammed Stanley Cups, and not that long ago, and Rust found Jake for his first of the year
Guentzel (1) from Rust (3), Crosby (1) – 5:45 – PPG
Playing a 5 on 3 the right way yields results, who knew?
And as nobody could have expected from watching the opening 27 minutes, the Capitals would respond almost immediately.
At least this time it wasn't pissboy…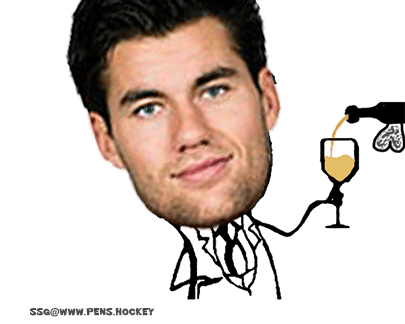 The lines would keep getting blended up, with Guentzel once taking the ice with Malkin, but it seemed like Kapanen was stapled to the fourth line. Not that he wasn't making the most of it, flying through the zone every time he had the puck.
Sid, McCann, Rust at one point. Then Jake Snaked a guy with his stick. Then Tanev took one to an ouchie spot and got a quick whistle. Can't afford him to be gone for long…
During the kill, it was time for Ruhwedel to get noticed with a hook slash and now down two goals, down two guys, I wished I was down two bourbons…
Good news is Turbo to the rescue, as he would make it back out to help kill the two man dis-advantage. Which seemed like a bad thing to have to do, but then Evgeny 'The Douche Birdflapper' Kutznutsov 'dumped it in' straight to DeSmith. Seeing an opportunity, and using every bit of training from his frisbee golf stick handling drills, Casey went to bat and floated a beaut into an area that a Blue streak was able to corral and the rest was history.
Blueger (1) from DeSmith (1) – 15:07 – SHG
Holy. Shit. 'You see a 3 on 5 goal about once a year. Like finding a four leaf clover or a blue unicorn or something.' Errey is likely right. Last time was Matt Cooke in 2012, in fact. Amazing pass by DeSmith. The Pens would kill the rest of the penalt(ies) without incident and you could Sense The Shift in Momentum.
A minute later, Toe Jam Douchie attempted to stop that momentum by trying to eliminate an unsuspecting Pettersson from the play, the game and the planet. Originally called a 5 minute major as they thought head was first point of contact, it was reduced to 2 as it wasn't 'really' a head shot. Either way, when that choad hits the ice again someone needs to explain to him how wrong he was. Forcibly. Odds on this happening are slim, but a boy can dream.
Again on the powerplay, the Pens decided they remembered what to do and how to do it and wasted little time for Malkin to wake up and tie it up with a patented top-of-right-circle-top-cheese-clapper.
Malkin (1) from Letang (1), Crosby (2) – 17:15 – PPG
Is this it? Is this what wakes Malkin from his slumber? Let's hope.
Shortly after the goal, Garbage Human Wilson shows he never misses an opportunity to take someone out, even 'within the rules'. This time McCann didn't appear to be seeing double at least. Remember that long post I wrote wayyyyyy back when? I think it was the first I ever wrote – Most Hated Player in the NHL. Marchand won (because of course), but it was no landslide over Wilson, with Oshie not too far in the rearview. Some things never change.
Stats after two:
From no special teams in the first to a 5 on 3 PPG, a 3 on 5 SHG and a 5 on 4 PPG
Sully not panicking, but showing he's not afraid to mix things up in an effort to spark his team
Ruhwedel and Riikola still not out of their depth
DeSmith with the pass of the season to Blueger

I got excited and forgot to take notes. But it turns out Riikola and Pettersson were both hurt enough that they didn't return to start the period, leaving the Pens with four defensemen, three of which are right handed. Looks like Kapanen will be moving from 4th line wing to 3rd pair D.
The rest of the period was all about heart which, amazingly, was all from the Pens. Out matched physically and down to four D, they kept the pressure on and had the better of the opportunities all period. It was a gut check of a 3rd period and you could see the Pens gaining confidence by the second. After going down 1-3 after one, storming back to 4-4 after two, holding the Caps in check the entire third will do wonders.
Stats after three:
*looks up at those faceoff totals*
Pens kept up their domination in the OT, holding the puck almost the entire time. Malkin looked good but didn't get it done, but all the signs are pointing up up up. Then it was Sid, Jake and John taking the ice. They weaved their way into the zone, with Sid smartly waiting by the blueline for Jake to drive in and open up some space. Marino would swap out for Letang, who promptly took a feed from Jake and blasted one on net that DoublaVay stopped but couldn't corral. Team work makes the dream work, baby!
Crosby (3) from Letang (2), Guentzel (3) – 1:11 – EV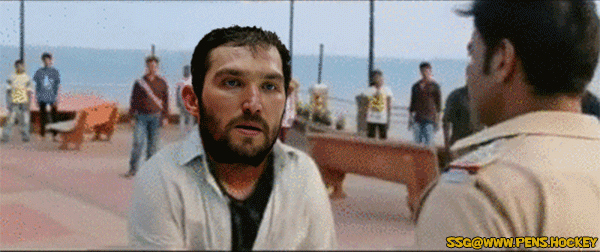 GAME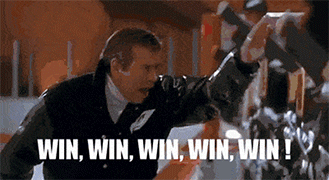 Thoughts:
Gutsy performance from a team that has definitely been off kilter these first four games
Marino having a rough patch to start the season – don't expect that to continue
Malkin showing signs of waking up
McCann nowhere to be found
DeSmith stepped up in some key moments
Sid is still Sid and nobody else has Sid