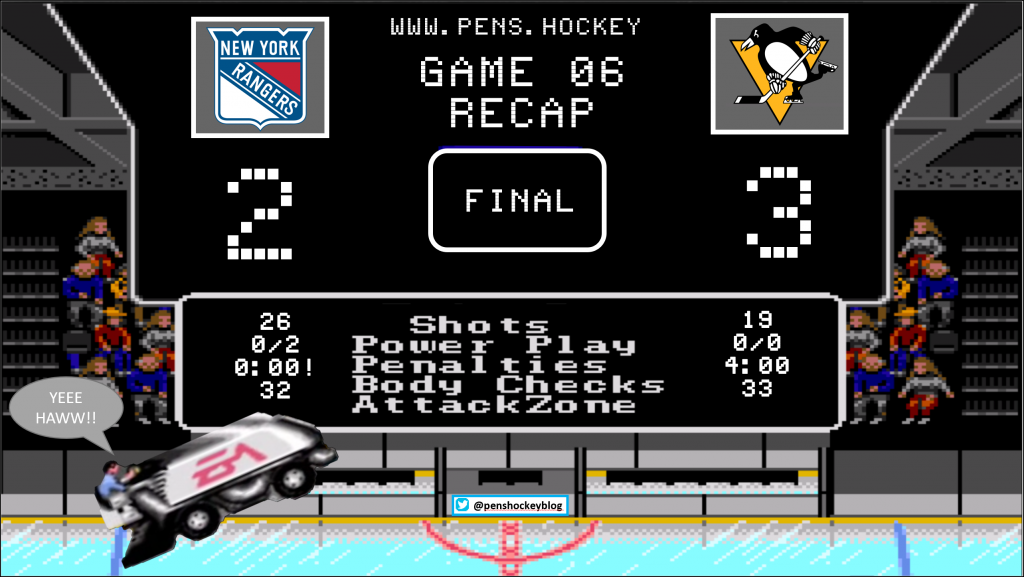 OK, I get it. The schedule is condensed and there are no fans. So why not just go ahead and schedule a prime time game opposite the AFC Championship? For the 18 of us who were planning to watch anyway, Hi! Thanks for dropping in. Hockey is just better than anything else, WE know!
Before the matchup, Sullivan decided to continue bringing Kapanen along slowly, slotting him onto… well, the same line, really, but they're calling it the third and dropping Zucker to Blueger's left, with McCann moving up. You have to think it's part getting Kapanen more ice and part balancing out the lines. Everything else stayed the same.
Quick programming note: following his first game against the team that bought out his horrific contract, 'Banana Pancakes' Johnson would not be in the lineup for tonight's festivities, making the Penguins job that much harder.

Good start with the Penguins showing no desire to have to play from behind for yet another game. They opened with some good pressure but, and stop me if you've heard this one before, Letang decided to take a lazy wrister that Shirtskin had no problem holding on to. A good shift ends in a fart.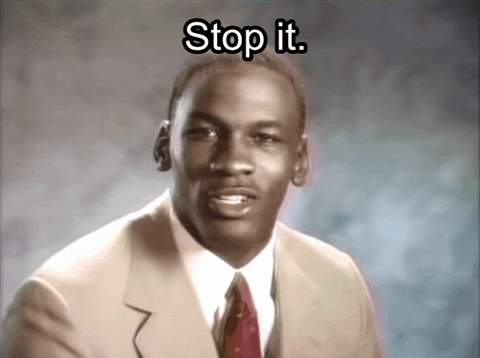 Lots of pretty standard back and forth and honestly, I was eating dinner and only half paying attention. There was a time when Jarry had his stick broken and we were reminded he could play with it if he wanted to, but the handle was completely off so it would have been tough. As expected when your goalie has no stick for over a minute, it would be an issue, with the Rags crashing the net and Laffy getting the puck with a yawning cage in front of him. Thankfully he still has the rookie yips and Jarry was able to make the save.
A few minutes later, he wouldn't be so lucky.
Ceci was actually playing this well, but couldn't stop Blackwood from getting his stick free to slap at a point shot. Not too much you can do about that one if you're Jarry. So much for not playing from behind.
A few more boring shifts to close out the period. Then the whistle blew and Sid told Strome just how much of a wanker he was. Some jawing and no fisticuffs, but good to see the energy up.
Stats after one:

First minute plus was all Pens, with Geno's line getting a couple of solid looks but they couldn't solve Shitscarin'. Blue's line would get a chance because Jarry has a working stick and made a sick pass up to Blue, who pushed it to Zucker who had a great look and took the opportunity to … drop pass it to nobody. Maybe taking him off Geno's line was too late to stop him picking up Malkin's worst habit. Blind backwards passes while below the dots. Ugh.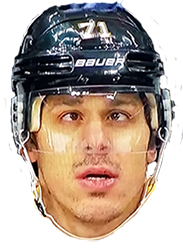 A whole lotta nothin' had me thinking watching the AFC Championship game would be a viable option after all. Pretty even game, really. That K'Andre Miller dude looks good. So does POJ, though he wasn't getting much ice time. McCann got some and crashed the net, getting cross-checked into the post for his troubles. While being face planted he figured he'd attempt to decapitate Shirtskin and act like it was an accident, so that was fun at least.
Speaking of accident, ERodica collided with HCHYTtil awkwardly. Rodrigues would limp to the bench and straight to the locker room. Other dude was OK-ish and stayed on the bench a while.
The upshot of this was that Rust would step up into ERod's spot, and it only took a couple minutes for Sid to show Sully just how much he appreciated that decision.
Rust (2) from Crosby (3) – 11:24 – EV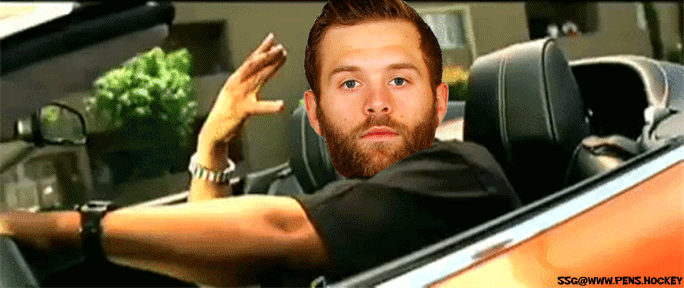 This was Rust's second break away and he learned from the first miss when he deked and tried top shelf on a backhander. Shot super quick five hole. Rust learns as he plays, it seems. I wish everyone did.
Moving Rust up with Sid meant Double K was now on Geno's wing. They showed some instant chemistry in the form of a couple chances but nothing broke through. Probably because Geno is skating like he's encased in lead. Something isn't right with that guy…
At about the same point in the 2nd as in the 1st, the Rags were able to generate some pressure, get a shot or two and take advantage of confusion in the crease.
The speed of the young Rangers is starting to show up for them, putting the Pens on their heels. The Pens know about speed, though, so they kept pushing back. Back, but not in, and the Pens would once again head to the locker room trailing.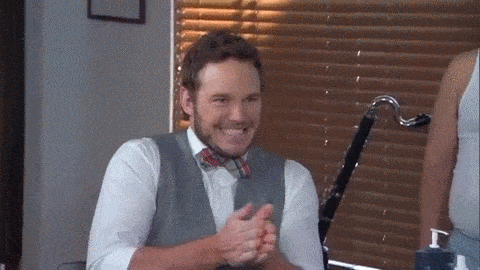 Stats after two:
Guess the Rags were taking faceoff notes…

Marvelous opening shift from Sid – Jake – Rust but couldn't break through. With ERod still in the locker room, the next line was Zucker – Geno – Kappy, who looked good too (aside from Geno, so maybe not so good). This was followed by Canner – Blue – Tanev when wouldn't you know, McCann can, for the second night in a row.
McCann from nobody – 2:26 – EV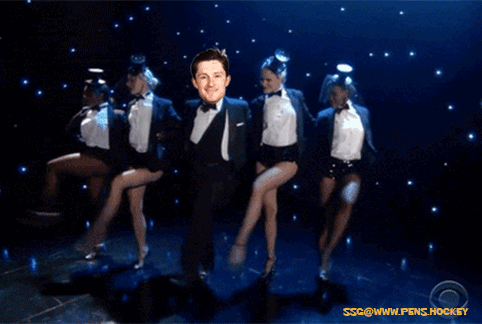 Interesting stat from last game: McCann had a goal without having a shot on goal. This time it was a seeing eye shot from the half wall that would find the short side corner. Lucky, sure, but shooters can shoot from anywhere. This will help McCann's confidence.
The one bummer about no ERod is that Jankowski (and Sceviour, I guess) were stapled to the bench. Ceci apparently noticed this, remembered that those dudes kill penalties, and hooked a dude up. This was only the second call of the night and I didn't even remember the first one. Jankowski (and Sceviour, I guess) thanked Ceci by doing their part to kill the penalty.
Things got pretty frenetic at this point. In fact, they stayed frenetic for quite some time. It's starting to feel like hockey really is back, finally. Also it's worth noting that the Pens were getting outshot 9-3 in the period. We may win but I may die indeed…
With a 91 seconds remaining, Jake decided it was time to change that.
Guentzel (2) from Letang (3), Crosby (4) – 18:29 – EV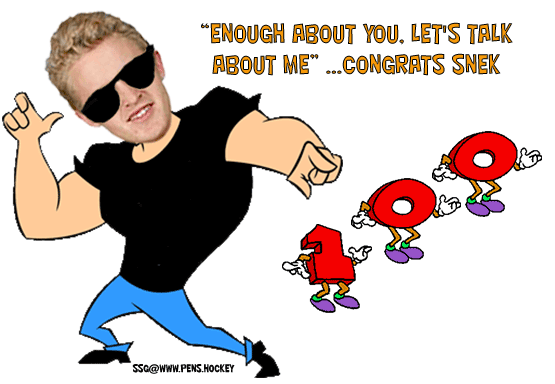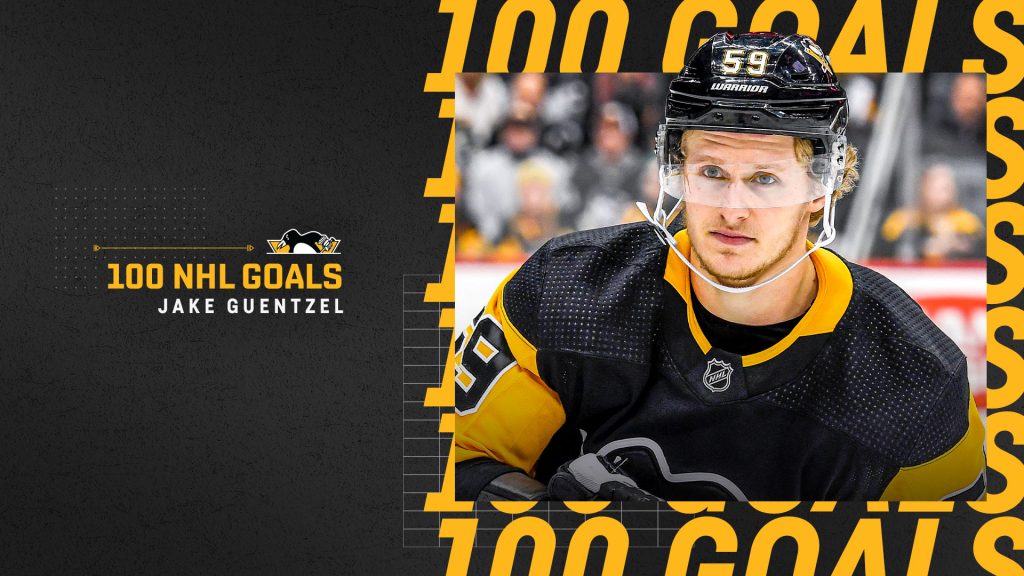 Great work from the top line. Rust had just hit a post the last time out and they picked up where they left off. Letang with a great pass to Sid, who drops it back to Letang who reminds you why we put up with all the frustrating stuff he does. Jake watched Tanger swing down, so he went popped up to the high slot and made the most of his opportunity.
The Rangers pulled the goalie to make it interesting but it wouldn't matter and we were spared any more heartburn.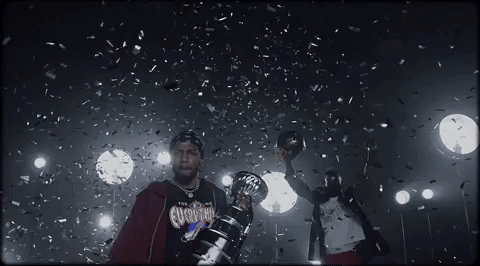 Thoughts:
Jarry was athletic and dialed in
Geno ain't right
Sid makes literally everyone better
I didn't use 'Letang' as a curse word the entire game
Getting goals from all over
POJ may be here to stay