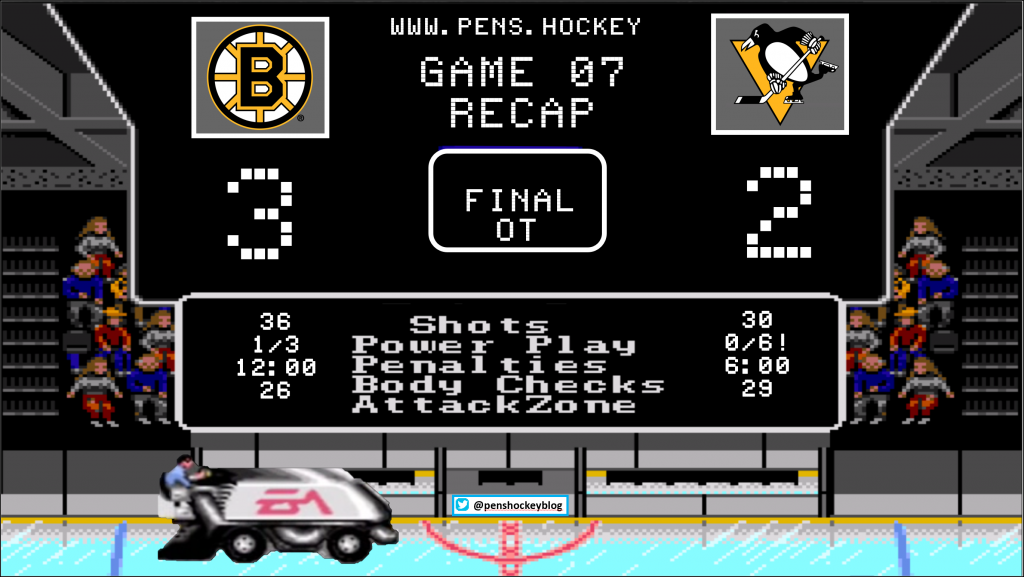 As discussed in our Gameday, the Penguins were coming off a fourth consecutive win. Generally speaking when riding a streak you keep things the same as much as possible. Because this is the Penguins and they apparently built the new arena on top of an Indian burial ground, yet another injury had to be dealt with, meaning yet another new face would be joining the lineup. Welcome to the NHL, Drew O'Connor. #10, eh? Seems like a while since we've seen that on a Penguins sweater…

Flying out of the gate, which was neat, but then Geno's line took the ice and immediately gave up a chance in the crease, where we were reminded the Pens have given up shit ton of chances and goals. Sigh. It would be thwarted by Jarry but not a great look a minute in.
Thankfully it didn't last and the Pens started turning on the jets and pushing the play. Started looking better and showing reasons for positivity. Even Geno showed some drive and trying to get to a puck sliding through the crease. He was so excited that some douche named Conner (no, the other one) tried to break his ribs. Cross check to the squishy part right above the hip. If he'd have had my padding, no problem, but no such luck. The refs managed to not miss this one and the Pens would head to the powerplay.
Great! Until…
Comedy of errors started by McCann being unable to handle the pass (not pictured for mental health purposes), Thanks Letang being unable to keep Ratface McFuckstick from getting to the inside of the ice and then Jarry's inability (he of the SV% starting with 8 and the GAA starting with 4) to stop Marchand glove side. Ugly all around.
For the next 7 minutes or so I was reminded how much it sucks watching the Pens match up with the Broons. Bigger bodies and always love hitting the crap out of everyone. Something the Penguins don't normally handle well. To combat this and avoid hits the Pens responded by dumping the puck in repeatedly. Interestingly, they dumped it to Tuckas Rash literally every single time because apparently skating in circles while puck chasing is a new strategy. I'm not an X's and O's kinda guy but…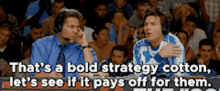 With just under two minutes left Letang got crunched illegally and it was back to the powerplay. The most exciting part of this powerplay was Geno getting his skate blade broken off in the first 10 seconds. The rest was just stupid.
Stats after one:
Thought from a buddy of mine (yes, I have a buddy – shut up): "I feel like I've been watching this same game (against Boston) for five years now."  So true.

Pens managed to get a decent chance off the rush in the opening minute but despite a great pass from Sid and Rust holding off The Next Z who could have been called for sexual assault he was riding him so hard, Rask was up to the task. Balls. Jankowski (and Sceviour, I guess) would take the ice and possess it long enough for the ref to make a dumb call to put Bergeron of all people in the box. We'll take it, I suppose.
You can guess how well the next powerplay went. This time, with a twist – the Bruins wouldn't even let the Pens out of their zone for most of it. The second unit would get a couple of decent looks but nothing doing.
More nothing for a while until Dad Chad got a little over excited and hooked a dude. Tanev made a great play to almost get a breakaway but couldn't quite reach to make a play. On the way back into the Pens zone, Marchand would walk the line against Tanev who would get in his way enough to draw a tripping call and the Broons would be gifted 90 seconds of 5 on 3.
The Pens fought hard and did all they could and nearly escaped but… didn't.
There's only so much you can do. Pens would kill the remainder of the second penalty without any further damage done.
Sid was angry at this point and started really driving play, generating a couple of fantastic chances that just missed. Pens were rewarded(?) with yet another PP as Rust would get slashed on one of those chances.
The ensuing powerplay actually looked good, because it was the second unit taking the ice first. Puck possession, good movement, plenty of chances. Something to build on, right! And then Letang took the ice and promptly made the exact wrong play (pinching with no chance at the puck) and being lazy on his way back to attempt to cover the mini-breakaway he allowed. Only the crossbar saved him. I hope Sully noticed and something is done/said but I won't hold my breath. We have been jobbing on Geno all season, and for good reason, but aside from a couple of flashes of his traditional play making greatness, Letang has been simply terrible. No other way to say it.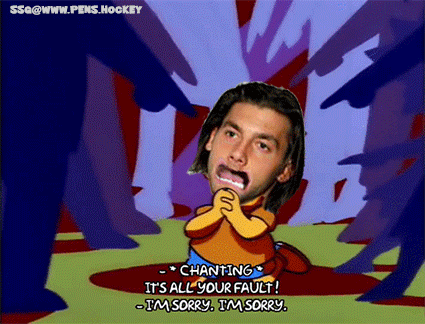 Shockingly the Pens kept pushing and actually looked good, they just couldn't solve Rask (sounds vaguely familiar…). But they kept the puck in the offensive zone and lots of zone time leads to frustrated Bruins leads to chances and eventually penalties. Back to the PP.
Let me save you the guess. In an effort to screw up in yet another novel way, a lazy, stupid, no brained play from Thanks Letang would lead to a breakaway during which that same lazy long-haired ass clown would take a penalty to even things up. The boys would kill it to the end of the period, somehow, though Dumoulin was left flopping around in the crease like a retarded seal for some reason that wasn't explained because the announcer mics were cut – likely due to a stream of profanities from Mearsy and Bibs after watching that shitstain of an effort in the last two minutes draw to a painful (literally), pitiful (definitely), close.
Stats after two:
Thoughts:
Letang is bad. He's just flat out, no way around it, bad. He's lazy with the puck. He's lazy away from the puck. He makes bad decisions. He makes wrong decisions. He messes up and then seems to look for someone to blame. For years it's been the same problem for this guy – pride. He is incapable of taking the blame for his terrible play and tries to 'anger' his way through it. I don't know what coaches say to him, if anything. If I'M Sully, I staple his ass to the bench and then, when I DO let him play, it's on the 3rd pairing with POJ. No powerplay time, no penalty kill time, no matter what. I mean why not – it's not like any previous coach has ever tried it. We've heard the excuses for years, and I've even made them myself – he's high-risk, high-reward. You take the good with the bad. He makes up for it in time. Well, that time has passed. He's a 33 year old 'defenseman' in name only who is not making up in heart and brains what he's currently losing before our very eyes in speed. It's time to face reality and call it as we see it. Letang is bad.
Bourbon is required

Letang still in the box for 50-ish seconds to start the period, so that's 50-ish seconds I won't have to look at his stupid face. That may be the highlight of the period, we'll see.
What's crazy is that shortly after the penalty was kilt, I looked up and saw POJ with Letang. I was still fuming and wasn't sure why – but thought Sully may have listened to me? Maybe there's a light at the end of the tunnel after all!
But no – in typical Pens fashion it was due to an injury – Dumo didn't come out of the locker room after the 2nd intermission. Hard to tell exactly what happened but he got whacked on the knee and/or hand on that last PK so maybe that was it? Regardless, the result was, instead of less ice time for Thanks Letang, he would now be double shifted. It's only a Tuesday but bartender, make it a double.
8 minutes in, another penalty which, if I'm the Bruins, I just keep doing all night. It's not like the Pens can make them pay.
Blew yet another PP chance and then, by some miracle of hockey weirdness, the Pens would manage to get one past Rask while he was laying on his stomach for some reason that just was never made clear.
Zucker (1) from McCann (3), O'Connor (1) – 9:47 – EV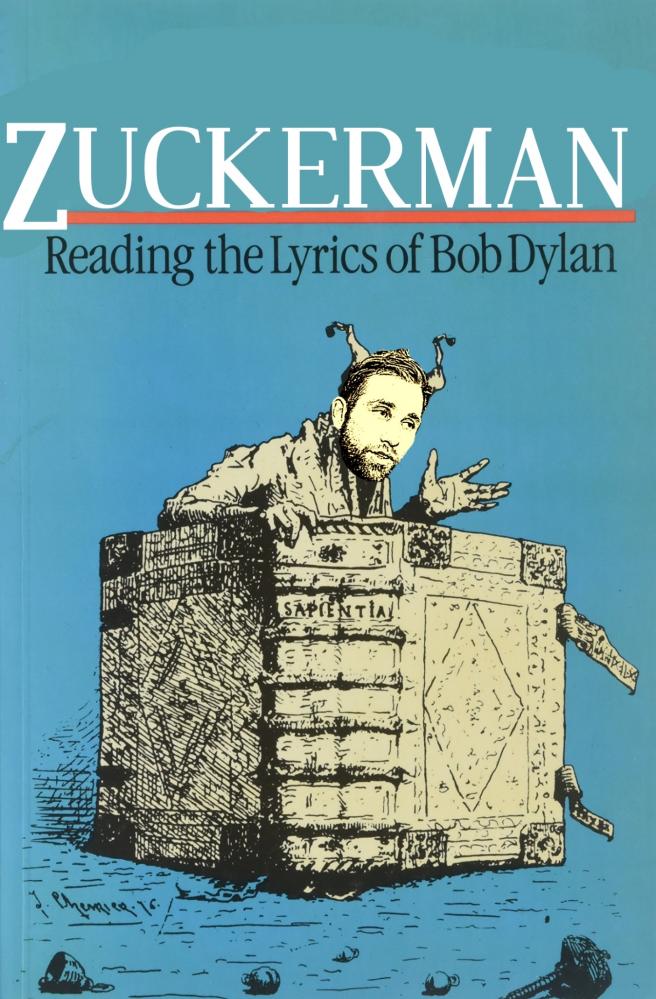 What a weird play. To the Pens credit, they just kept firing the pill and eventually something good happened. *shrugs*
Interestingly, the momentum actually changed at this point. The Penguins were the aggressor and the Bruins were just hanging on. Unfortunately the Pens were about as organized as a gang…. Oh right, Rad used that one. Uh, they were ridiculously disorganized, let's leave it at that.
With five minutes left Kaspy Kappers showed up long enough to blow the Pens best opportunity all game. OK, that's not entirely fair – Kapanen hasn't been THAT bad, but still, a goal there would have been nice. Looks like Rask got over his dislocated testicle, at least enough to make the save.
4:30 left to play and the Pens were desperate. Lots of desperate plays were made, many of them OK, several of them less than good. Mostly from the usual suspects.
But then the stars would align again, for no real reason whatsoever. It's not like the Penguins had any business doing THIS
Kapanen (1) from Malkin (2), Zucker (2) – 16:44 – EV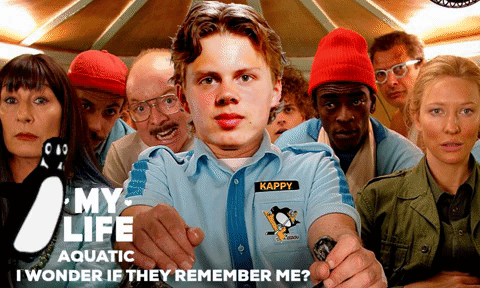 If you're going to get your first as a Penguin, that's a good way/time to do it. Speed kills but let's give a nod to Geno for making that great outlet pass (not pictured because I'm tired and it's a Tuesday).
The last 3 minutes would only include yet another injury to yet another blueliner, with Marino getting boarded by Asshole The Bruin and no call. I guess 7 powerplays was enough. It sure was enough for me, actually, so OK.
Stats after three:

The best news in OT was that Marino was able to go after looking to be hurt at the end of the period (or so I thought… dun dun DUNNNNNN!!!!!!!!!!!). Typical of OT, chances both ways. Jarry came up big. Geno with a clean breakaway at the end of a shift, hitting nothing but crossbar.
Then, with two minutes left, a 3-0 for the Pens with Geno and Letang (started by Rust) in the spotlight. A chance for redemption seemingly granted by the Hockey Gods themselves. "Go," say The Hockey Gods, "and show your greatness. And take thine team upon thine back(s) and maketh the goal and wineth the game and proveth your worth to the great unwashed!!!"
There are not sufficient words to describe how badly those two messed this up. So here's a picture of the before: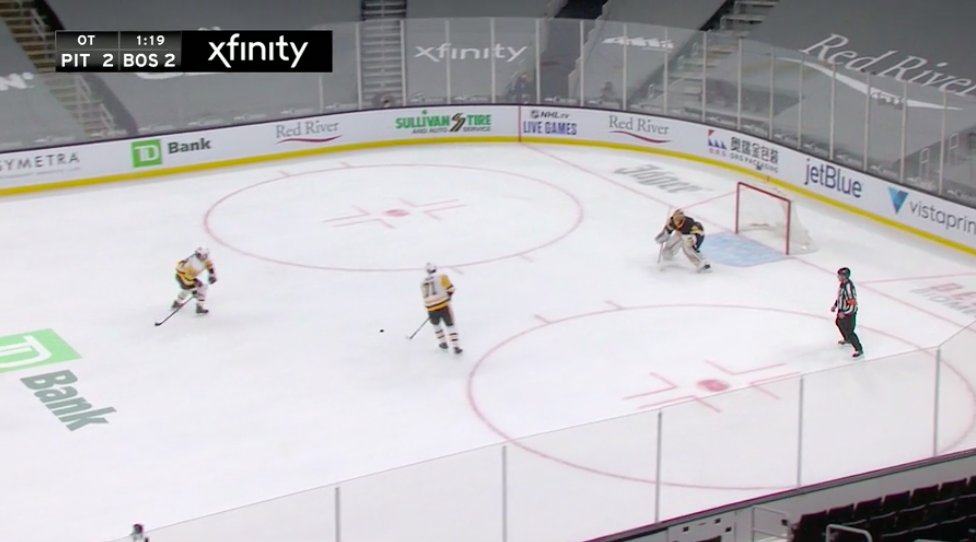 I can't describe why, but Geno got in close and, instead of taking the shot, tried the ultimate cutsie play to Letang through the crease. Rask, because he has Seen That Fish Before, was gleefully expecting such cuteness and thrust his stick out, seemingly into the Eye of the Hockey Gods themselves, and ended the threat. 3-0 from the blueline ends without a shot on goal.
Embarrassed and enraged, having done all they could to grant the Flailing Flightless Waterfoul the rarest of wins in Boston, they chose the nearest target that would be the most disappointing to the fanbase – the next great defensemen. The Heir Apparent 1st Line RD, John Marino. In his hometown. After suffering through a game where he played his offside, made some bad plays, got himself injured and, despite ALL of that, was in position to help the Penguins move on to the shootout.
The Hockey Gods, filled with Righteous Rage, cleft the ice at Marino's feet with a mighty blow, dislodging the puck directly to Some Bruin who would direct his team to a 2-0 of their own, and this time, THIS TIME, the Hockey Gods would be heard. VENGEANCE would be THINE!!!
Yes, I included the long Jack Edwards call on purpose. The Penguins deserved that, especially with 10 seconds left.
Thoughts:
A point is a point and another impressive comeback, even with the bad taste of the end of OT.
I stand by my Letang rant. Lessening his ice time is a non-starter if Dumoulin is also out, but he still doesn't deserve any of it.
O'Connor acquitted himself admirably in what must have been a very weird first game in the NHL. Good. The Pens need him.
Marino seems like he's getting back, but a rough one tonight.
Ceci isn't terrible, but a rough one tonight.
Guentzel – Crosby – Rust or DIE. Do NOT change that line!
Geno with another flash or two but an inexcusable decision at the end.
Jarry still wasn't terrible but his numbers beg to differ. Woof.
Let's do it again on Thursday! But please let's do it WAYYYYYY better.