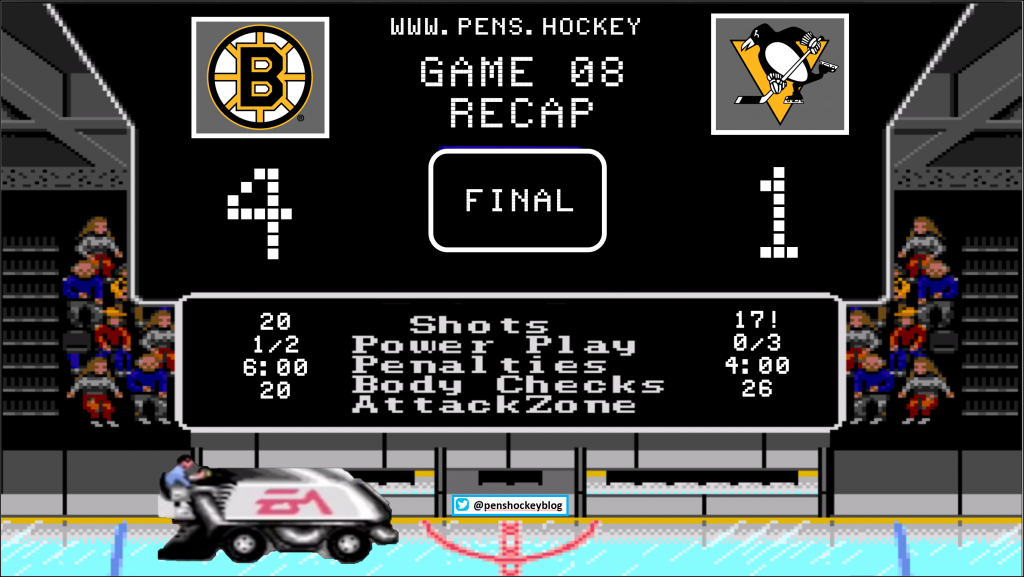 It's been a long day, so we'll let Grover lead us off: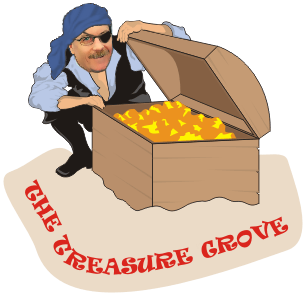 Leads? Who needs leads? Pfffffft
MASH indeed
Not as unbeatable as WE may remember…
O'Connor with his second game as a Penguin. Czuczman with his first as a Penguin since *checks notes* 2014? That CANNOT be ri…. wow, no really, it's been 7 years.
Our own @the66thdopefish talked a bit about the interesting tenure of now Former GM Jim Rutherford, and I want to add a couple words.
Many people were skeptical when the team brought in an old man who most recently (at that time) had been known for a series of bad trades while leading a disappointing Carolina squad that he had once helped win a Stanley Cup. It turned out that Mario saw things in Rutherford that many of us (myself included) just didn't. Yes there were awful decisions a plenty over his seven year tenure, but the man who delivered us the best years of Phil Kessel and two more Stanley Cups will not be denigrated (in print) by me. The ignominious end is not what he deserved, regardless of how it went down. I'm sure Sid and Geno and Phil and many others were happy that he was as determined as he was. From all of us at this silly little blog of ours, I want to say Thank You Jim.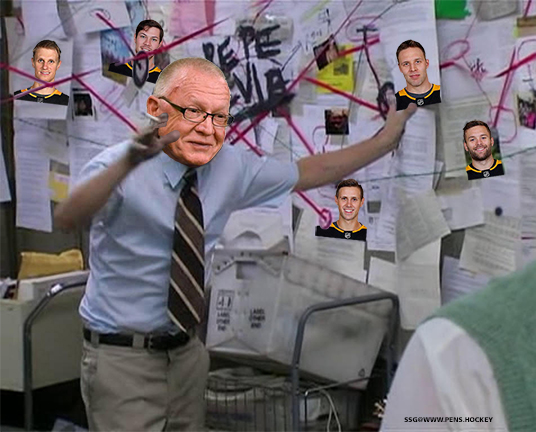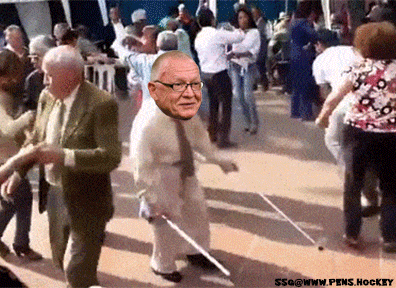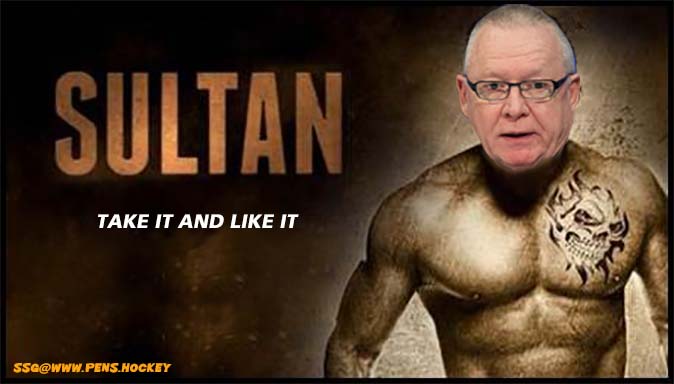 The Penguins came out of the gates moving well and generating some quality looks but not a lot of shots making it through. Broons were hustling too which made me think this would definitely be an up-tempo kind of game.
Jarry would draw a rare penalty while poke-checking a puck just out of the crease. That made Ratface fall down and apparently that's tripping. I recall seeing that maybe three times ever. Maybe the refs felt bad about all those calls last game. Pens PK was up to the task and we would remain scoreless.
Just after the PK, around 6 minutes in, the Pens lost possession in their own zone and wouldn't regain it until the faceoff after the red light.
Anyone else think Czuczman was wishing he was in church instead of in Boston? There's a reason he was the 11th man up. Woof.
Pens kept em rolling, and we were privileged to catch a rare sight indeed – a Pens defenseman checking an opponent into next week. POJO may be skinny, but he's still 200 pahnds.
Marion would draw a penalty on the following shift and the Pens PP would be unleashed.
'Pass and pass and pass and pass… PUT IT ON THE NET!' They actually did, a couple times, but nothing even close to dangerous and the Pens streaky powerplay would keep making a skidmark, falling to 0 for their last 7.
A lot of back and forth with no excitement for several minutes. The only player in white who seemed capable of getting past the Boston pressure was Sid, but he was bitten by the drop pass bug who usually is gnawing on Geno. Oh well.
But with five minutes left, Ceci decided to take matters in his own hands
Ceci (1) from Rust (4), Blueger (3) – 15:03 – EV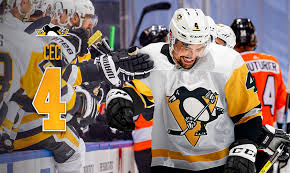 Damn, I had no idea he had that in him. Great to see a 'defensive defenseman', who scored exactly 1 goal for Toronto last year, do something like that.
This would be followed very quickly by something nobody wants to see, yet we see it every single game. All-world player, NHL #101, while deep in the defensive zone and facing his own goalie, attempts a no-look drop pass into the slot, directly setting up a great scoring chance for Some Bruin. Good lord. Thankfully Jarry was there to make the save.
A minute later, the Hockey Gods reminded us they were still pissed off and were not satisfied with a single goal of vengeance.
I mean, why not? After everything else in these first seven games, why not a Matrix slow-mo, bouncing goal? You can't tell me the Pens don't deserve at least one of those.
The rest of the period would play out without incident and the Pens would yet again take a deficit with them into the locker room.
Stats after one:
Czuczman on the ice for both goals against, with bad plays from him leading to both. This is what happens when you're 11th on the depth chart.
Jarry flops around in the crease just as much as Fleury ever did. That seems like a new feature this season to me.

Sully would send the Malkin out to start the second period as well. Maybe it worked because Geno had a pulse for the entirety of his first shift. Neat. No goal though.
Sid's line wouldn't do much better. Blueger's line would generate the closest look to that point but still no SOG. *shrugs*
It seemed like the Pens then started figuring things out and spent a solid two minutes hemming the Bruins into their zone. It was no coincidence that Marino was able to spend almost all of that time on his strong side and suddenly was looking much more like himself. Good on the coaches to recognize and make the change. Nothing would come from it but the boys were definitely Getting To Their Game.
Oh, and I take it back on the good coaching call – next time Marino was on the ice he was back on his off-side. Guess that means Ceci just can't do it. Time to sign an LD doncha think, Allvin?
Just under half-way in an innocuous Bruins breakout proved to be a little bit too confusing for the top pairing to work out, as they were both on their off-sides. Recognizing this, Letang did the right thing and boxed out the dangerous Marchand in off the goal post. While he was busy doing that, he neglected to look at the also dangerous Bergeron coming around from the other side. In fact, he was so pleased with himself for doing the right thing that he continued to ignore Bergeron and didn't even move his skates as this was happening.
That's just lazy. A bad bounce, maybe, but as he's playing the puck he was STILL looking at Marchand, who couldn't have been a lesser threat at the time. Maybe signing an RD wasn't such a bad play after all…
To their credit, the Pens kept on pushing. It's not like they haven't come back from being down two before. Mearsy dropped a knowledge bomb around this point too. Letang is the ice-time leader in the NHL. I have a feeling he's actually proud of that. That would make one of us.
Despite royally sucking the entire first period, the coaches kept going to Church on the regular and he would reward the coaches for this decision by continuing to suck. He should trade his #27 for #11. Or the Penguins can sign another 16 blueliners. Which ever makes more sense.
There was a scrum at some point and O'Connor would get mashed into Halak, in a fashion most illegal, and the Pens got to show off their PP again.
Did they generate a couple chances? Sure, and when you've got one more skater than the other team that generally happens. O'fer 8, baby!
With 3 minutes left, Mearsy uttered 'defended well by Czuczman' which was actually true for that split second. Wheeee. Then Mearsy and Dan and Bibs would talk about moustaches for a while. At least someone was having fun.
The Bruins would try to get the Pens excited by taking another penalty, drawn by the speed of Rust.
Guess what happened?
Stats after two:
*looks at shot totals and considers bourbon*

Down two after two. Repetition isn't always the way to go, boys. Speaking of repetition, the Pens would have 30 seconds of PP time to open the 3rd and the 'top unit' consisting of point men Malkin and Letang, that dynamic duo, would take turns playing 'whoopsie' and waste literally every single one of those 30 seconds.
A minute later, Marino, again on his off side, would interfere and head to the bin for two.
Since you knew it was coming, the Bruins figured they'd waste little time putting you out of your misery.
Ceci makes up for his goal by making the wrong play and failing to clear the zone when he could. Good teams make you pay on the PP.
Our favorite flightless waterfowl would respond well, though, owning literally every quality chance for the next 8-10 minutes. Neat. I mean, at least they started to look at least a little dangerous and less like a team giving regular minutes to their #11 defenseman. And two dudes who just made their NHL debuts. And who hasn't had any more than a few practices.
In the end, none of it was enough to make a difference. The Bruins kept up their suffocating defense for the remainder of the period and the points streak would come to a sputtering halt.
Thoughts:
POJO is for real. Had no issue with the increased ice time, laid a big time hit, took a bunch of big shots (needs some accuracy help) and was a definite bright spot.
Letang and Malkin are still playing lazy.
Pens do not match up well with Boston, ever. Maybe Allvin will change that.
What a sad end to an historic day for Penguins hockey. These next few months just got a lot more interesting…