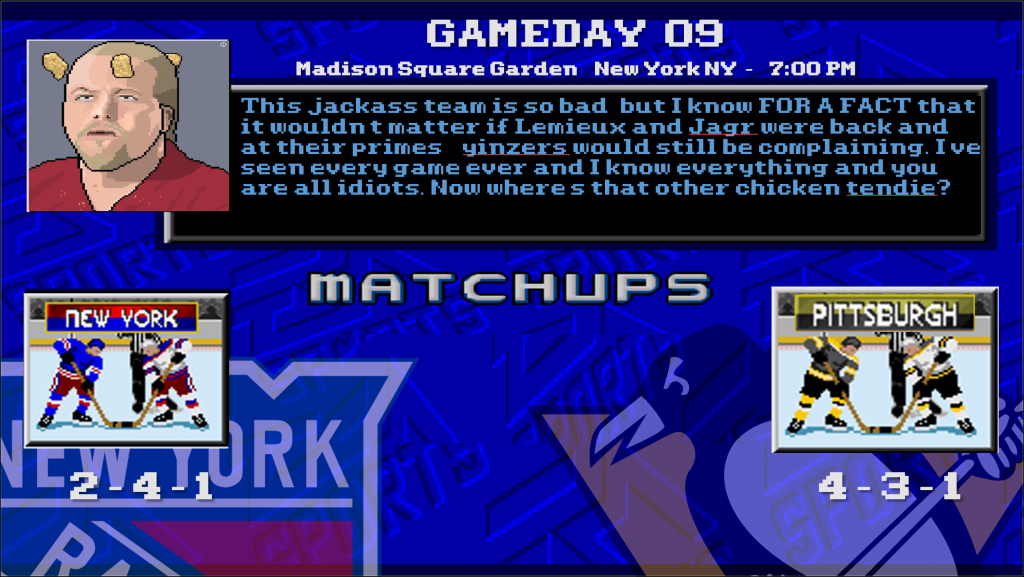 With it being so cold in the Northeastern United States right now, it seems like a perfect time to get ready to jump off a bridge. (Don't actually do it, #BellLetsTalk) After a four-game winning streak that left Pittsburgh Penguins fans breathing sighs of relief, the team leaves Boston with just one point and another ugly beating on Thursday. The only offense the Penguins could muster in their 4-1 loss came off a nice play from Cody Ceci, which tells you just about everything you need to know about the state of the team right now.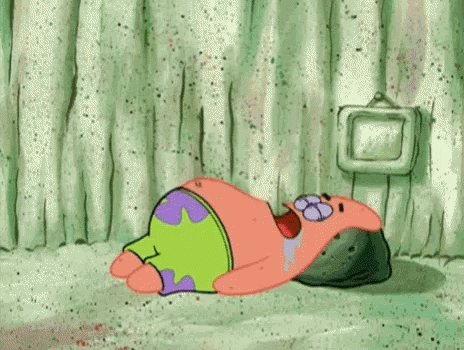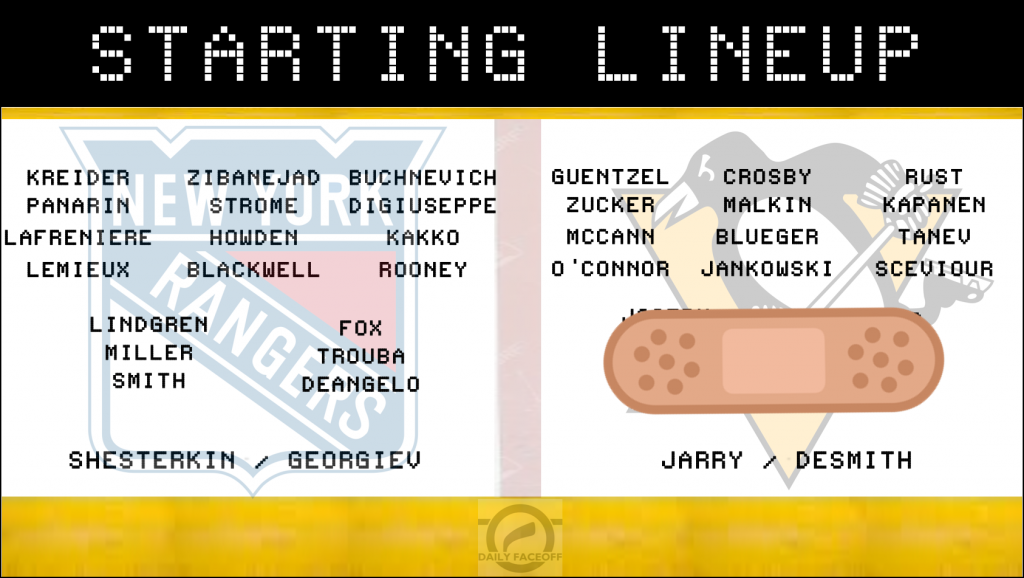 There are some very difficult issues plaguing the Penguins right now, many of which are not easily solved. As far as the team itself is concerned, having a raft of injuries all occurring at the same time to deal with is nothing new; as such, you would have thought that the team could have been proactive in building up the depth of the team. Nope, instead we've got at least one line and one defensive pairing full of AHLers of varying levels because someone didn't think we'd see more than three guys out of the lineup at one time! (I hope they fired that guy.)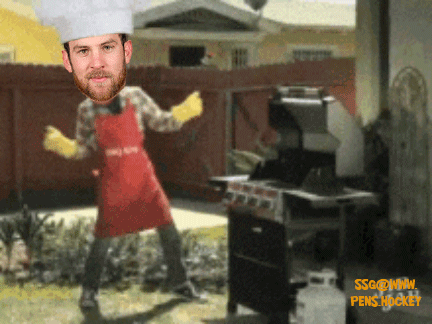 As a result, the skaters who are actually known for being productive are all being over-worked, and because these are the guys who play against the other team's most productive players, they are more prone to errors and the Penguins are ripe to be punished for those errors. Sometimes, like in the case of Evgeni Malkin's drop pass in his own defensive zone that ended up on the stick of a Bruin, the punishment is just a quality scoring chance. Other times, like with the overtime game-winning goal in the first game against Boston, John Marino holds onto the puck for too long in the neutral zone instead of getting the puck in deep, and the Penguins lose control and it's a 2-on-0 for the Bruins the other way. Or any of the myriad of errors Kris Letang makes on a game-by-game basis.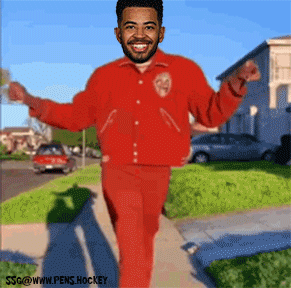 I mentioned both Letang and Malkin in the gameday on Wednesday, but I'd like to add Sidney Crosby to gripe at. In the comments section for yesterday's recap, we talked about the lack of leadership on this team. Not that there's a problem with how Sid is playing; Sid is playing just as seriously as he always does, whether he's at 100% or not. Sid is a notoriously stoic guy; he doesn't get emotionally invested in games and certainly not since being labelled a crybaby. The problem with Crosby is that he is not capable of reading the room. He is captain of the Penguins, but he does not exude leadership so much as he tries to demonstrate it: do your job to the best of your ability, day in, day out, regardless of emotion. But we're starting to get to the point where he needs to be more involved.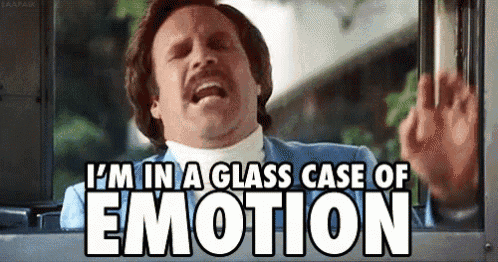 Ultimately I came to the realization that there is no emotional leader on this team. Crosby, Malkin, Letang: they're the veterans on the team to be sure, but of the three only Malkin ever wears his emotions on his sleeves and right now even he is absent. In years past, you had enthusiastic, passionate guys like Patric Hornqvist, Matt Cullen, even Phil Kessel, who the rest of the team was spurred on by and got passionate alongside with, and even a guy like Ryan Reaves would be in that conversation. I think a lot of what's going on right now is that no one is stepping into the energy vacuum left by those players' departures, and as a result the onus is on the coaching staff to be the driving force all the time.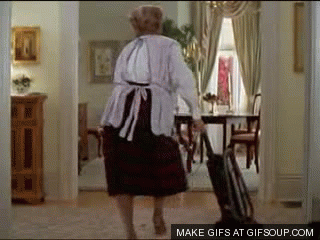 Speaking of the coaches, head coach Mike Sullivan is not really doing any of the things I would expect a head coach to do, nor has he ever really. Prime example: if you have a productive player who is underperforming, replace him with one who is! Teddy Blueger has been doing great to start the season, so I really don't see the reason why who wouldn't get swapped with Malkin beyond the fact that Malkin is a veteran. Now, someone else mentioned that Malkin may never improve in this fashion. Fine: give him Jake Guentzel and Bryan Rust, and see how Sid does with Jason Zucker and Kasperi Kapanen. One way or another, it feels like Sullivan is banging his head against a mental wall with this team and yet he is fully capable of mixing things up as much as he likes. How much longer can he just do the same thing over and over again before he finally does something new and different? Will he even do anything of the sort before being fired?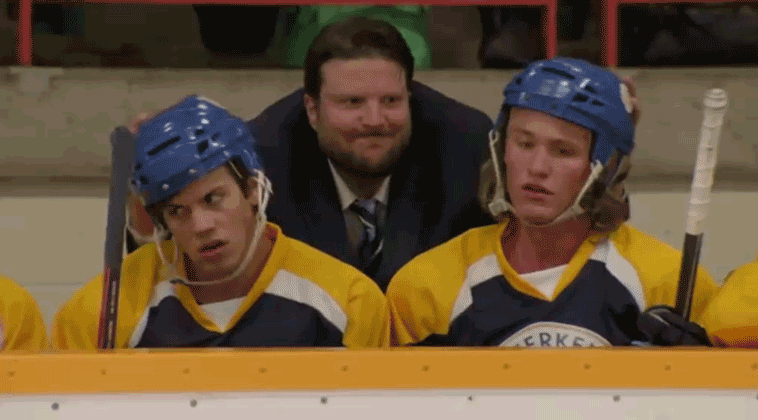 You watch a team like Boston for a couple of games and you can immediately see the difference each team's energy, passion, chemistry and the bond between players. It's tough to see the Bruins run all over the Penguins and remember that it wasn't that long ago when the Penguins were doing that to teams regularly. Jim Rutherford may have made some positive decisions that lead to the team winning two Cups in a row, but boy he has left the team bereft of everything a team needs to be competitive in this League. There may be talent and skill, and maybe some speed too, but all of it is useless if there is no cohesion. The Pittsburgh Penguins need to be a team, not a collection of players, but they haven't got any gluey players to help stick it all together.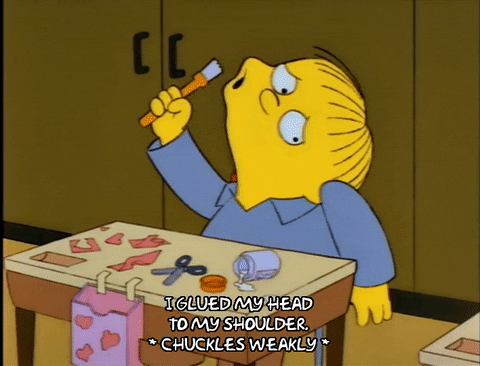 Anyway, on to the New York Rangers for the third and fourth games of the season against the Broadway Blueshirts, this time in Manhattan. The Rangers snapped a four-game losing streak on Thursday with a 3-2 overtime win against the Buffalo Sabres. The game-winning goal came off the stick of Alexis Lafrenière, his first of the season and his career. It was only the second game of the season in which the Rangers allowed two goals or fewer; the other time was their only other win, a 5-0 shutout of the New Jersey Devils in the second game of the season. So, the order for the day for the Penguins: don't incur any more injuries, and score three or more goals. Easy peasy!