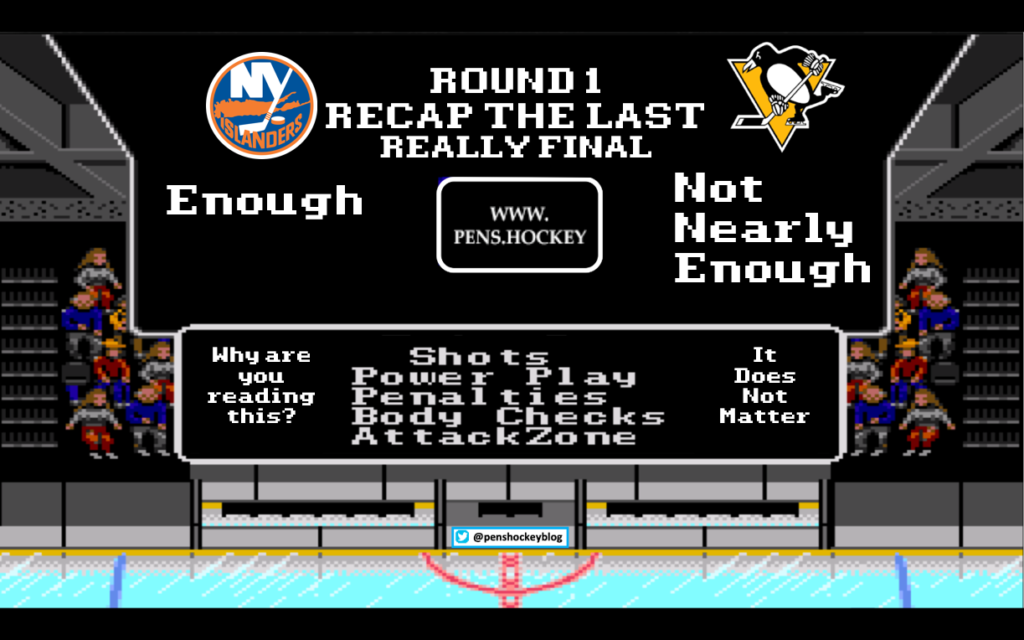 This recaps gonna be short and sweet, just like our playoff run.

Pens start by icing the puck off of the opening faceoff. After the next draw, the Pens established some Ozone presence and wouldn't you know it. Snek finds the back of the net.
You'll never guess what happens 1:34 later.
Pens would get caught for Too Much Man and Cullen would create a great shorthanded chance butt… whatever. Pens played a very aggressive forecheck and killed it.
Eberle cums hard and shot the puck wide on a backhanded chance. Barzal takes a slashing penalty on Dumo. Ended up drawing blood, but that doesn't matter in the playoffs. Other then the initial rush, the powerplay was a complete waste of time.
Bailey circles around the cage and spots Nelson in prime position infront of Murray and you'll never guess what became of it.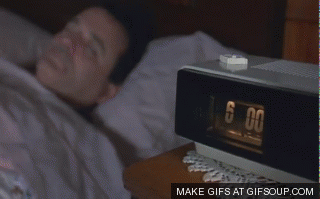 Time went by and the period (and our season) ended.

Pens tried, but not hard enough. The post made a couple great saves for the Isles.

Isles start the 3rd with a shortened bench because shit happened and people got ouchies, so they continued their boring ass style of play. They looked completely content with their 2-1 lead. The Pens accommodated by by barely trying to look like they were playing in a game.
Snek got a great opportunity, but Lehner shut it dahn. Kessel misses a wide open cage (ok, some douche got his leg on it).
Sully pulls Murray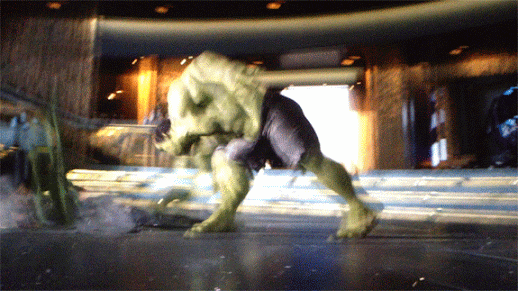 I'd like to see what our empty net for/against stats are this season.
How bout dem Buccos