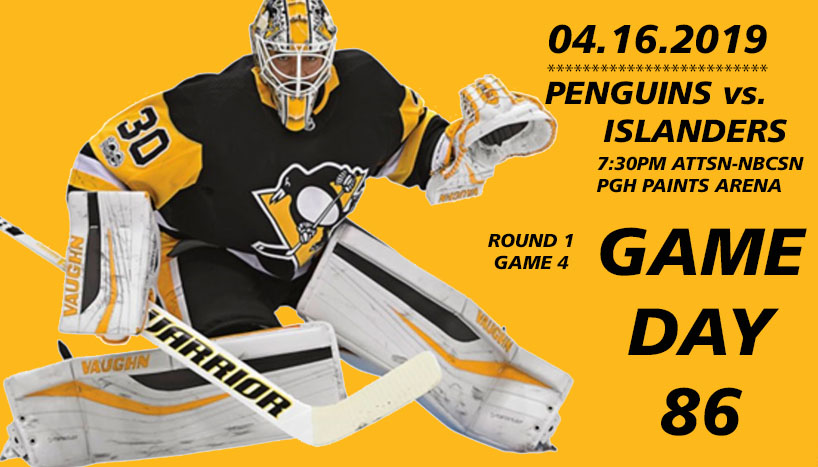 I'm not sure what else there is to say at this point. I think we've all seen enough of the Pittsburgh Penguins over the years to know that this team, the 2018-19 Penguins, haven't got much of anything to compare them with the previous years beyond some of the same players. We have all borne witness to the inevitable death of a team that ran over everyone in 2016 and won on sheer willpower in 2017. That death started when general manager Jim Rutherford started pretending that speed, skill, tenacity, and awareness weren't the things that won two straight Cups and started making excuses about how the team needed more physicality. From there, in trading a first-round pick for Ryan Reaves (incredible in hindsight), the die was cast and the descent began. Meanwhile, that 2016 Penguins team has served as the template for pretty much every team in the League.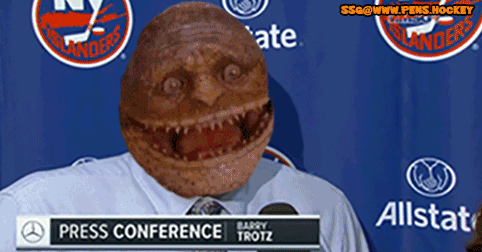 I will say though that all credit is due to New York Islanders head coach Barry Trotz. He'd spent two years with the Washington Capitals seeing his President's Trophy-winning team led by a Vezina-winning goaltender get outworked despite the talent on their roster. Then last year the Capitals broke the spell, although Rutherford helped make things easier with his poor roster management. So now that Trotz has figured out how to attack and defend against the Penguins, he could go to just about anywhere really and use his system to beat them.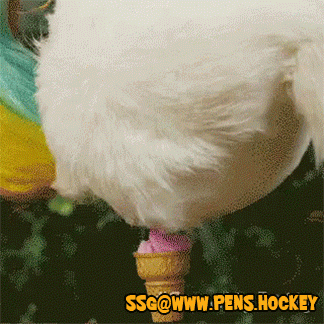 At the same time, Penguins head coach Mike Sullivan has done nothing to keep the team's tactics and strategies fresh over the past couple of years, which would be fine if the team wasn't genuinely interested in staying competitive. His steadfast insistence in using or not using certain players and in certain combinations has not made the best of the players that do produce and has dragged other players down as a result. It shouldn't need to be said at this point, but the shining example of that is Jack Johnson. Whoever still remains in the "sit Maatta, start Johnson" bandwagon are the same people insisting that they're not drowning despite the water already being over their heads. Johnson is, of course, Rutherford's albatross (not an anchor, because that's supposed to be a good thing), but either way Sullivan is the one who has to wear Johnson around his neck. But when Rutherford leaves the team, his decisions will weigh the team down for years.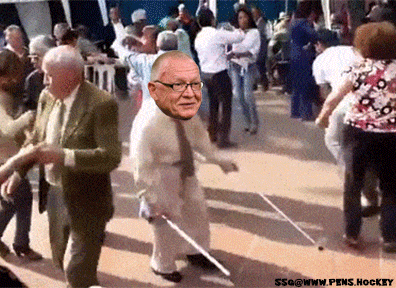 Although I am very ready to write the postmortem for this season's Penguins (and I have been since before Thanksgiving), of course there is still at least one game left to play. And, of course, there is the chance that the Penguins do win tonight, and they do find their way back in this series, and maybe they even force a seventh game, and it's not impossible that they could even win it still. "You have to lose three to win in seven," and so forth. But what are we hoping for beyond this series? Will anyone have learned the lessons the first three games of this series have tried to teach us? Is there really still any hope left that the "switch" we've been waiting for these Penguins to turn on still exists, and, if the Penguins do beat the Islanders, that the switch will be on and stay on for the rest of the playoffs? Has anyone seen those Penguins at all since they left the Nationwide Arena ice with the Stanley Cup in June two years ago?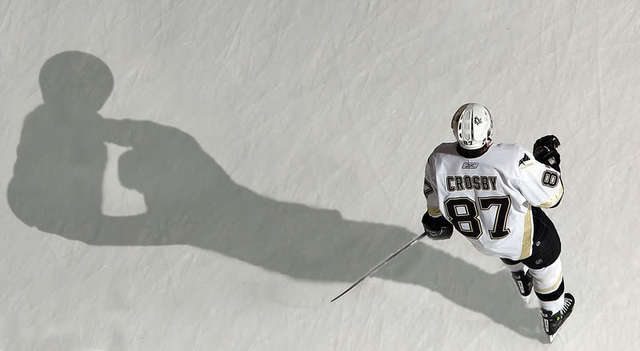 These Penguins have had plenty of chances in this series – and for at least this entire season – to show that same kind of spirit, determination, and conviction that brought them success for two years in a row. At least you would have thought that being at home would have helped in some fashion? Nevertheless, the team was as feckless as they have been all season, and only Garrett Wilson of all people was able to put anything past Robin Lehner in Game 3, and that was only on a deflection. Offensively, the Penguins are punchless, and defensively they are porous and often leaving Matt Murray out to dry. All of the teamwork and aggression they need in the playoffs to have is non-existent.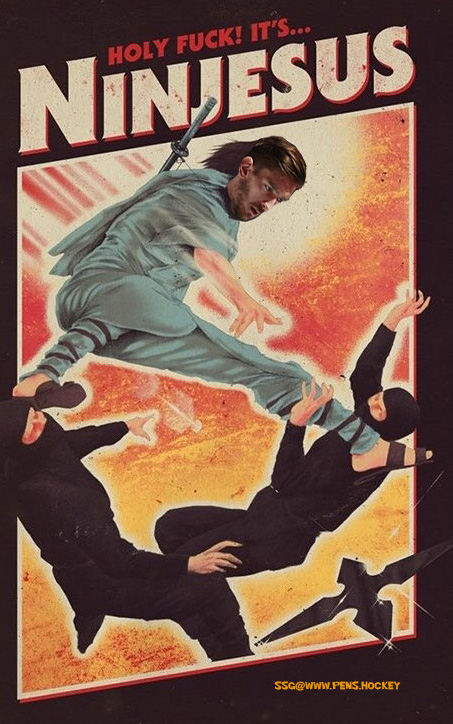 I chose the title "The Men in Black" for a few reasons. The Penguins are wearing black at home, which combined with the "Gold Out" promotion with the fans is a mistake; I think they should be wearing the gold jerseys that they were so successful in this season and have that synergy with the fans. Still, the Men in Black in the movies were capable of making people forget what they've most recently seen and experienced; if the Penguins are able to win tonight, it will be because they were able to forget the first three games of this series, and maybe they can make us and the Islanders forget too. But, if the Penguins lose, they'll already be dressed for their funerals.
DO IT BABY FOUR MOAR TIMES