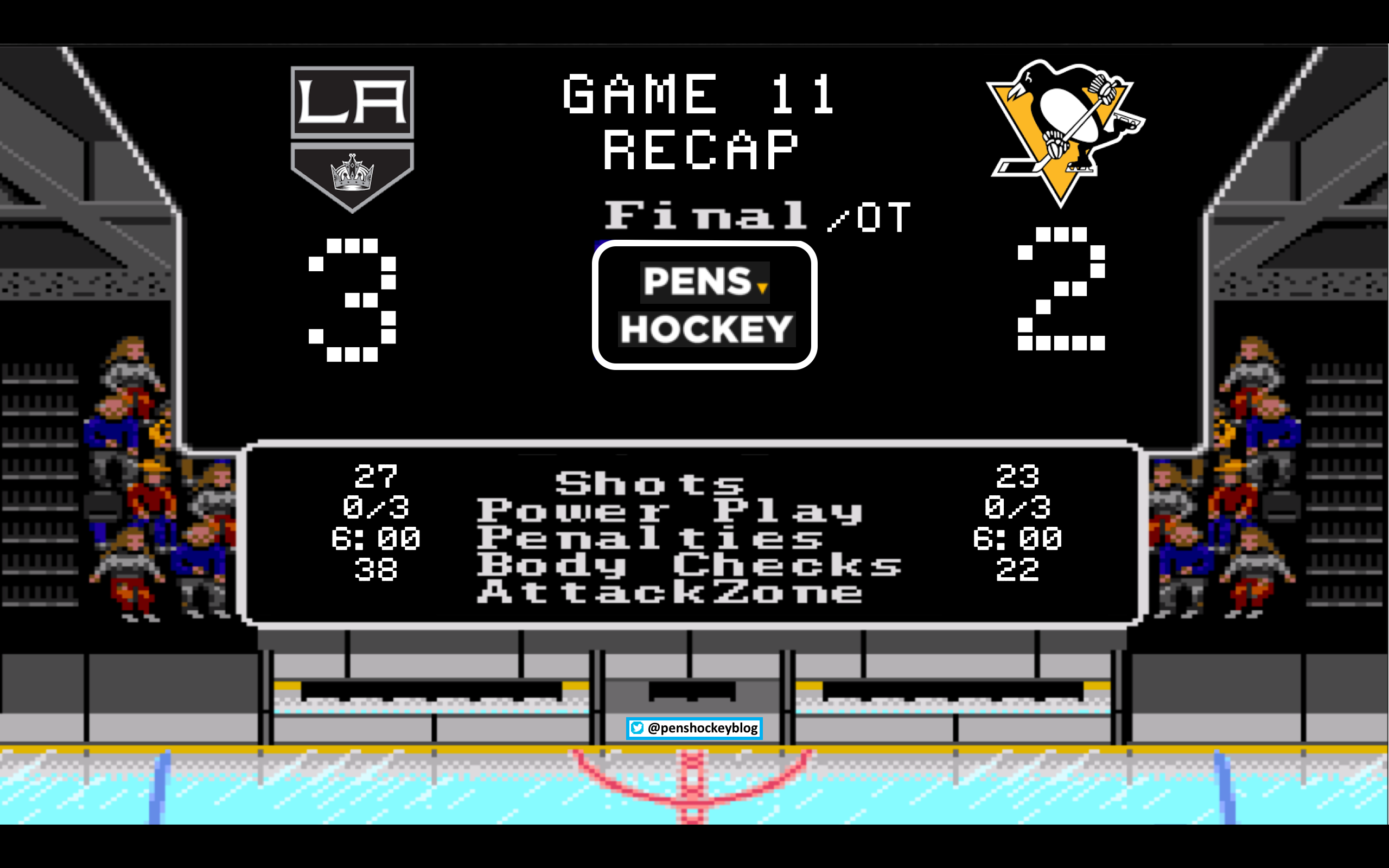 The Penguins rolled in the Los Angeles on approximately 4 hours of sleep and put together another solid performance. The biggest takeaway from this game is that the team is starting to play cohesive hockey for the majority of the game, which is a lot better than that 15-20 minutes we were getting in the first 5 games of the season. For all of you that like the stat link I've been posting, just go ahead and right click on the image above (you're welcome).
Sidney Crosby (5) assisted by Hornqvist (6) & Letang (4) @ 7:28
Remember that one time you were trying to impress a girl at a bar while playing pool, so you did this ridiculous bank shot and it almost worked? Sidney Crosby just did that in an NHL game, and it did work. That damn pass is all the #hockeyporn you should ever need. 3 years ago Letang pump fakes, waits, then shoots it into some skates and it goes the other way 2 on 1.

Trevor Lewis assisted by Clifford & Martinez @ 5:25
After re-watching this goal I had to make sure it wasn't the first period because that is the type of weak goal Fleury generally gives up on the first shot. Just an unfortunate bounce really, Fleury made a good play to break up the one-timer opportunity which would've been harder to save, but since it is Fleury he would've saved that doing a cartwheel with his glove on his skate.
Matt Greene assisted by Carter @ 2:14
Rare defensive zone face-off loss by Cullen results in a slapper from the point. 9/10 times Fleury makes this routine save, maybe Dumoulin moving at the last second was enough to throw off Fleury's positioning, but if you ask me, Fleury has other things on his mind (***coughshouldwebuyorrentinBuffalocough***)
Kings have the lead in the third period on the tail end of a back-to-back. A few seasons ago this game was over, hell up until December of last season this game was over. But as Sidney Crosby and Evgeni Malkin have shown countless times (okay it probably is countable since it is only the 11th game) this season, these Penguins don't cave in.
Sidney Crosby (6) assisted by Letang (5) @ 9:28
The league leader in goals is Artem Anisimov and Steven Stamkos tied with 7. 17 other players are tied with 6. Of those 19 players with 6 or more goals, they've all played 11-12 games except for one. Crosby has played 5. The patience by Letang is on another level this season, as I illustrated in the first goal of the game.
Is this the year we see Crosby get back to the 50 goal mark? Did the latest concussion reset his goal scoring agenda? I don't care, this is fun to watch.
Haven't gotten a chance to use that OT banner in awhile, did anyone else notice that it is 3 v 3? Great work by our blogczar on that one. Anyways, the Pens had to kill a penalty to start overtime, which of course they did because why would you lose a game then if you could lose it like this:
Nic Dowd assisted by Pearson & Martinez @ 2:37
If you want to see what happens when a team stops playing defense in 3 on 3 overtime, watch this highlight. Malkin circles to the most least likely spot of the ice for the puck to go, Kessel follows a man behind the net, and Letang decides to meet him on the other side leaving Notwellin Dowd wide open. I have no problem with Fleury coming out to challenge this, I would rather see him make the offensive player make a move than give time to set up a wrister from 5 feet.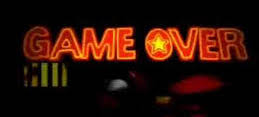 ---
THOUGHTS:
3 out of 4 points in back-to-backs on the road, sign me up any day of the week
Hagelin-Crosby-Hornqvist line, I don't know if I am a fan of this line. In New York and in Anaheim Hagelin has illustrated constantly that he struggles in top 6 positions. HBK was successful because Crosby and Malkin had their own lines the defense had to worry about, I'm not sure having two top lines and two 4th lines is a great option
Sidney Crosby and Kris Letang have some sick chemistry together, which I think should be turned in to a breaking bad photoshop
Did anyone else forget that Jeff Carter is alive??
Sharks on Saturday night in the Shark tank, money is on Murray to start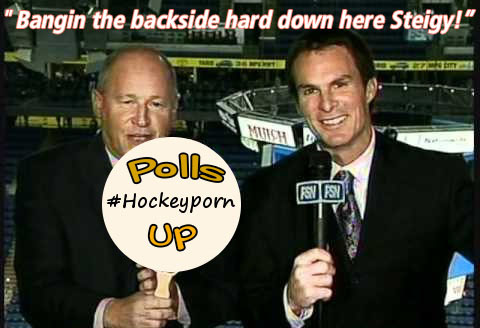 Brown Chicken Brown Cow ....Pens go down in LA
"You'll see the stick … not here … not here … Bang! Right across the face!" — Jim Fox (67%, 10 Votes)
"You have Crosby hittin' it, you have Hornqvist comin' with speed." — Jim Fox (20%, 3 Votes)
"Gravel drives it down in deep." — Bob Miller (13%, 2 Votes)
"Fleury took that right in the mask, maybe in the chin." — Jim Fox (0%, 0 Votes)
"It was a sandwich situation and the stick came high." — Jim Fox (0%, 0 Votes)
"Getting to the first man. Keep it simple, take the body." — Jim Fox (0%, 0 Votes)
Total Voters: 15

Loading ...