The Penguins end the 3 game west coast trip with a 2-0-1 record, a healthy lineup, and Sidney Crosby on top of the NHL in goals despite only playing in 6 games. This game was the first time this season that the Pens were able to ice the roster of their choice (Sullivan opted for Scott Wilson over Tom Kuhnhackl, but it was a choice and not due to injury as far as we know). Matt Murray went 2-0 on this trip and only allowed 1 goal to Anaheim. Carl Hagelin tied a career high with 3 points in this game, while Conor Sheary recorded multiple assists for the first time in his career. Sheary put together an extremely solid game during his return to the lineup, and due to the cup run it is really easy to forget that he has only played 49 regular season games. The Penguins get a two day break before facing Edmonton on Tuesday, but before we get there let's get you caught up on the action.
Chris Kunitz assisted by Malkin (6) & Cole @ 4:22
Kunitz gets his first goal of the year with a really nice wrist shot here. Geno with a shuffle pass, if he meant to pass it (hard to tell but it worked so who cares), and Kunitz buries a shot that Jones had to expect with Burns taking away the bottom of the net. For the record, I would pay for a "mic'd up" of Geno every game.
Sidney Crosby (7) assisted by Hagelin (2) & Sheary (3) @ 18:28
This is becoming a bit of an automatic at this point, and both Errey and Bob Grove stated that this goal was Lemieux-esque. At first I thought this was crazy, but Crosby knew what he was doing, because he would have no other reason to throw a blind pass up the center with his vision. Great to see Sheary get on the scoresheet after spending the last few games tending to an injury. Not sure why Root Sports is only showing one replay for the highlights during this game.
Sheary started the night on the 4th line, and after one shift was back where he was the last time the Pens were in this building. The Penguins ended the period with 2 goals on 6 shots.

Sidney Crosby (8) assisted by Hagelin (3) & Dumoulin @ 0:13
"Everything he touches turns to gold" is one of the most accurate sayings Steigy has ever had. I really can't add anything to this, just enjoy the ride man.
Eric Fehr (2) assisted by Cullen (6) & Sheary (4) @ 2:33
This is a really nice play by Conor Sheary, and it leads to his first ever multiple assist game in the NHL. Cullen following his pass like a veteran would and Fehr taking notes from Kunitz and just ripped it.
Nick Bonino assisted by Daley (3) & Hagelin (4) @ 16:28 SHG
What a pass by Trevor Daly. Bonino with a solid finish, completely different looking dude without the beard though. Just want to point out here that that is a defender leading a rush while short-handed. Confidence is flowing through the entire organization right now.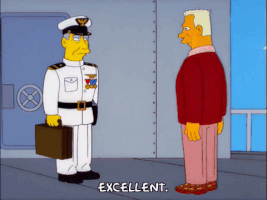 GAME.
---
THOUGHTS:
Matt Murray has played really sharp in his first 2 starts of the season, I look for him to get the start on Tuesday night, and if that one is more of the same then the trade speculation and rumors will start to spread
Hagelin with a solid performance tonight, notching 2 assists while playing with Sid and then getting his third on the penalty kill. Perhaps we will see Sheary on Bonino's line Tuesday and Hagelin will stay with Sid?
The Penguins ended the game with a 20% shooting percentage
Sidney Crosby is sporting a 38% shooting percentage right now with 8 goals on just 21 shots. Get real.
The Pens are 5-0-1 in their last 6
McDavid vs Crosby coming your way Tuesday, at the rate they are both playing it is most likely going to be some don't want to miss hockey
---
Enjoy the rest of your weekend, thanks for reading, and I'll see you all on Tuesday morning!

IT'S SUNDAY YINZ PERVERTS!
Doan push it…or I'll turn you all into PHILTHY PHANS!

….Oh "ME" …I hate those guys.