In case you didn't hear the Penguins suck or something so this game was a big deal.
Looking to not lose 3 in a row for the first time since the last time they did the Penguins went into the fast ice of Edmonton for yet another non-televised matchup between the top two generational talents in the league. You did get to watch Chicago vs Philadelphia on national television though, so quit bitching.
After finally making some lineup changes I was a little nervous with how the Penguins would play the first. The answer = not bad. No goals for, but no goals against.
https://twitter.com/penguins/status/925898184114802688

After another scoreless period in regulation we imagine the intermission looked like this: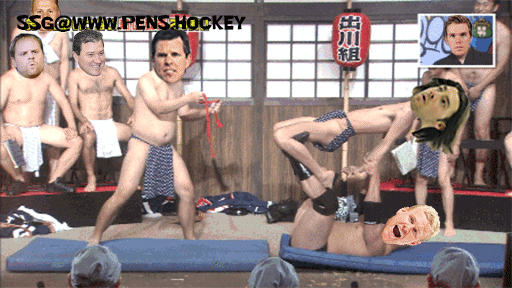 On a carryover penalty the team converts something like 1.243% of the time. Less than a minute into the period the Pens converted for their first and probably only carryover powerplay goal.
PATRIC HORNQVIST (4) Assisted by LETANG (8) & KESSEL (10) @ 0:56 PPG
https://twitter.com/penguins/status/925902199489744897
The Penguins powerplay is just damn sexy even when they don't score. Look at the freeze of this gif and just observe how many talented players have an open look at the goal if they were to get the puck. It's daunting for penalty killers to look at this.
6 minutes later the Oilers were getting a powerplay of their own, and Ted Nugent scored his 100th:
https://twitter.com/NHLDaily365/status/925907621575626755
One minute after that Connor McDavid put on a show after forcing a turnover from guess the Pens defensemen:
A) Kris Letang
B) Kris Letang
C) Rob Scuderi
D) Kris Letang
https://twitter.com/PeteBlackburn/status/925905674294448128
Just a sick pass, but you see from the beginning this is an unacceptable turnover from an 11 year veteran defenseman. In typical Letang fashion he complained about something after the goal which you can see in this gif
https://twitter.com/BradyTrett/status/925905471596150785
complain about your game, brey.
It felt like the period would end tied but that isn't to say the Penguins weren't trying, it's just the way it felt. On a powerplay for the Penguins the Oilers got a breakaway but it was The Savior there to forgive us for our sins:
https://twitter.com/NHLDaily365/status/925917621597417472
The Penguins kept up great pressure and the other Conor in the game decided a tie was in order.
CONOR SHEARY (6) Assisted by CROSBY (7) & MAATTA (7) @ 19:38
https://twitter.com/penguins/status/925911918031917056
Sid with a nice pass of his own on this one, not as flashy but just as effective, the Sid we know and love. Great finish by Sheary who had to elevate the puck quickly.
https://twitter.com/penguins/status/925911554243080193
These West coast games are killer for a sleep routine, and most of DKs subscribers went to sleep at this point because they knew it was going to be a L.
The third period was a goaltenders delight, and Matt Murray looked a lot like a Matt Murray that didn't play the day before:
https://twitter.com/penguins/status/925917011615649792
Tie game as the third ticks down and the Penguins get to put their powerplay on display for the 4th time. McDavid has showed off. Crosby answered. It was time to release the secret weapon:
EVGENI MALKIN (6) Assisted by KESSEL (11) & LETANG (9) @ 12:23 PPG
https://twitter.com/penguins/status/925922707983749120
Phil Kessel, the quarterback we've always needed on the powerplay:
https://twitter.com/SportsFan_PL/status/925998112602288129
This was most likely a set play, with Letang being the usual carrier the Oilers prepare for him at the blue line to try to force a turnover. Before they can react Letang drops the biscuit off to Phil Kessel who picks up a disturbing amount of speed and is heading in the opposite direction of Letang and the Edmonton defense. Kessel and Malkin enter the zone side by side, which is usually not a good strategy unless you have two players as intimidating offensively as these two. The Oilers only hope here is for a bad pass or a bad shot, and hope doesn't win often.
Time would tick down, Murray would stand tall, and the Penguins didn't lose 3 games in a row which probably saved at least 4 fans lives.
GAME
Thoughts:
https://twitter.com/PghHockey/status/925925432595288069
Kuhnhackl with double his normal icetime (14:12) finished the game with 0 points but 8 freaking hits. Interesting choice moving him up with Malkin, but I have no complaints.
With the new lines Sidney Crosby got 19:57 TOI, Sheahan got 17:50. This is a lot better than a 6 minute drop off between first line center and third line center, and can play a huge difference as we move forward.
Reaves with 6:24 and McKegg with 7:25 were the only two players under 10 minutes, though Guentzel was close with only 10:46… Jake had 3 penalties which most likely landed him in Sullivan's dog house.
Carl Hagelin scratched for Josh Archibald. Yes, Hagelin was scratched over Ryan Reaves in a game against one of the fastest teams in the league.
2/4 on the power play and 4/5 on the penalty kill. If you can't win at even strength you better when the special teams battles and they did just that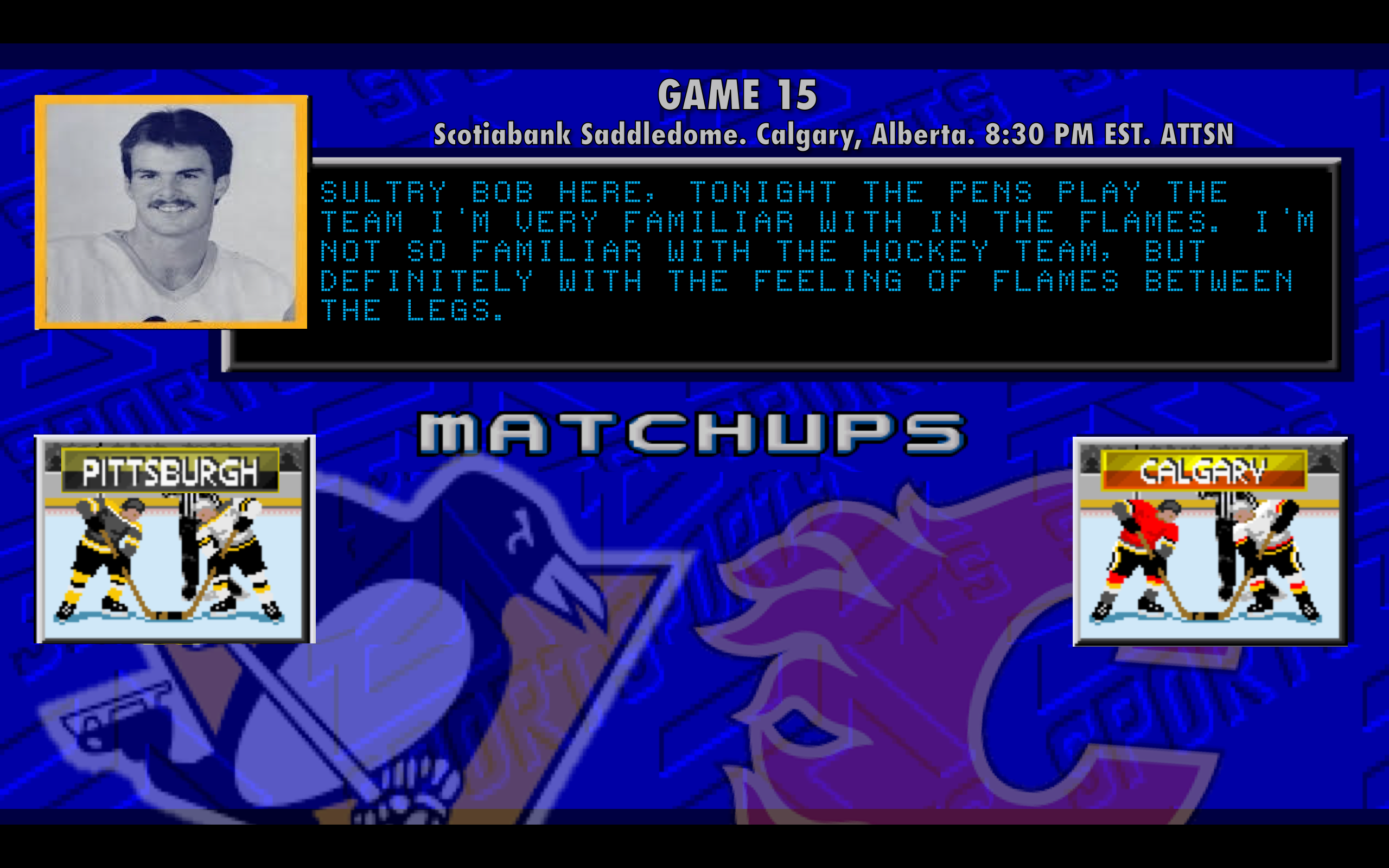 The Penguins are back at it to complete their 5th back-to-back in the first 5 weeks of the season, so they only have 14 to go after this! Something that is often overlooked in these situations is that the Penguins played the night before but so far this season the other team didn't and tonight is no different. The Flames had last night off while the Pens were in Edmonton, giving Jaromir Jagr one more day to heal a nagging injury that has kept him out for a week. It's 2017 and I am including Jaromir Jagr in a fucking gameday, it's ridiculous.
The Flames are 6-6-0 on the season and normally I would say this is a perfect trap game but so far that can be said for games 1 through 14. The Flames have an odd mix of skill and what the fuck on their roster, so a .500 record is what you could and should expect from this team.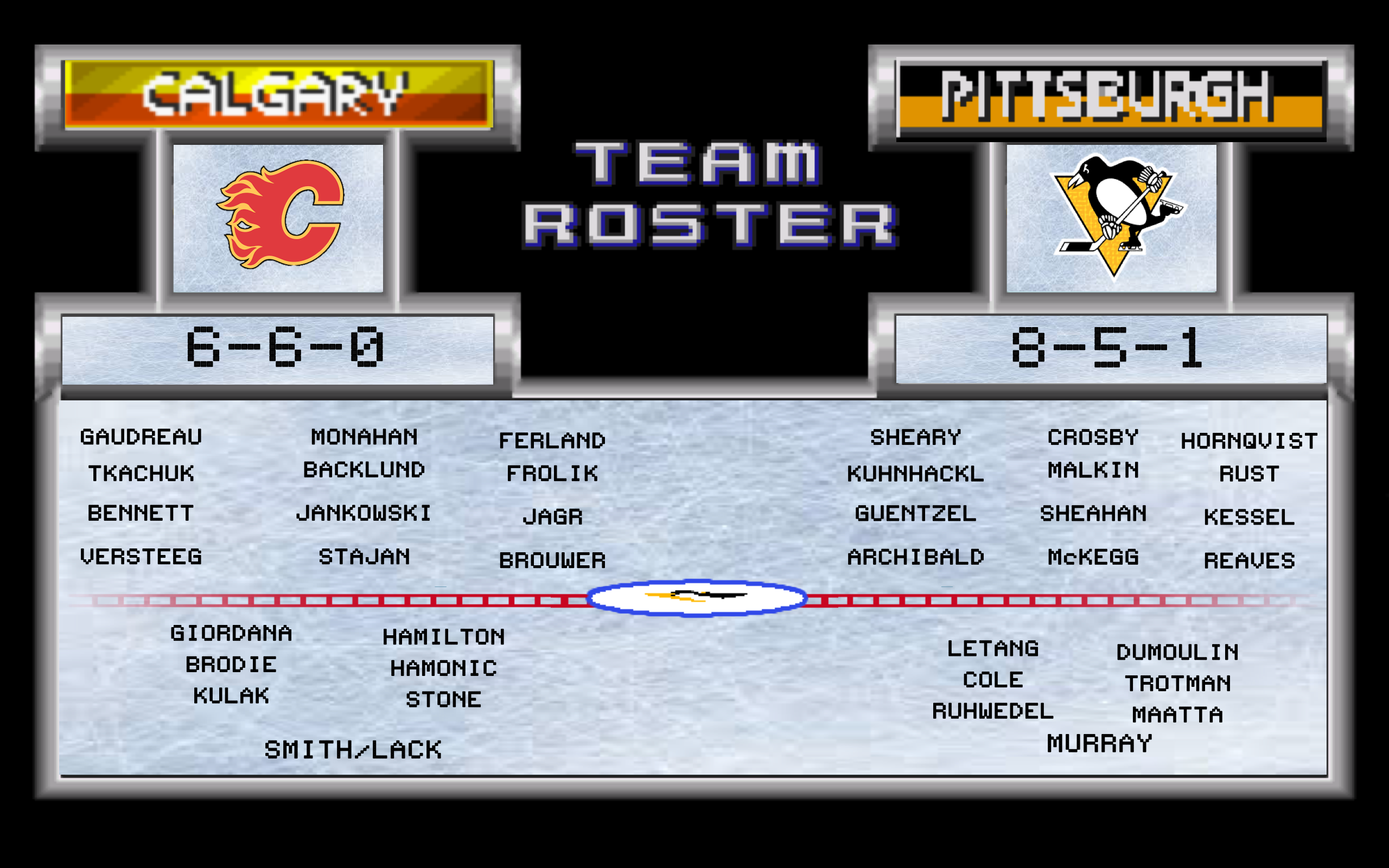 After watching his team struggle in 5 on 5 play without any major changes Mike Sullivan decided to flip everything around last night in Edmonton, and I've put his starting lines from that game in this image. Yes, Reaves was still in. No, Sullivan didn't use him a lot (not saying he should). Hagelin, not Reaves, was scratched for Archibald, I have no clue what is going on. Also note that Frankie Corrado was allowed time off from the mob to play for Trotman.
Personally I like that Sullivan finally made changes to his lineup last night, it shows that he is frustrated and will not be complacent with a stagnant outcome. I don't know if he will roll with these same combinations or start to tweak them more, but it feels like he is searching for a strong top 9 that he can roll consistently to give Crosby and Malkin less minutes. Only time will tell if Sullivan's changes will be effective, but time is measured in history, and Sullivans history of finding the right combinations is pretty good.
Who to Watch:
For Pittsburgh: Tristan Jarry
Assuming he doesn't do the unthinkable and start Murray in back-to-backs again, Tristan Jarry should get the nod tonight. Jarry made his NHL debut on April 9th last season against the Rangers, a 22 saves on 25 shot loss. He also made multiple stellar saves (see gif above) and was playing in front of a team gearing up for the playoffs (see: didn't care, much like the team he plays behind tonight).
For Calgary:   Johnny Hockey
I would put Double J here, but he isn't gauranteed to play, and honestly Johnny Gaudreau doesn't get enough hype. In a league with Crosby, McDavid, etc, etc, etc it is super easy to overlook talent like Gaudreau and it's such a damn shame. A total package player, if he gets matched up against someone not named Brian Dumoulin then Tristan Jarry may be requesting a recall. He may be a little disappointed that he doesn't get to wear this beauty for the olympics though
https://twitter.com/SWhyno/status/925708409588080642
American hockey hasn't seen something this disgraceful since the World Cup roster.
Will the trend of losing the second of a back-to-back continue? Honestly you will be able to tell within 20 minutes, because the Penguins have lost every back-to-back situation within the first 20 minutes of the second game. If the Pens can come out and play their game, even if they don't take a lead in to the locker room after one, it will be a positive that they can build on.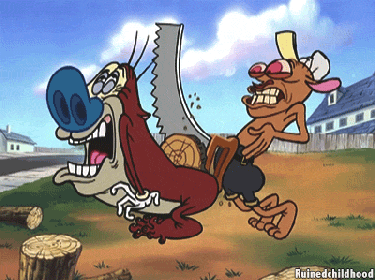 17 in a row Deadmonton...feels a lil rough back there, eh?
"You need to get that up 12 inches at least, but in tight quarters, easier said than done." - Errey (53%, 19 Votes)
"I'mna keep working the D down low and try to see what I can produce" - Archiballd (17%, 6 Votes)
"It's Määttä trying to handle that top pair." - Craig Simpson (8%, 3 Votes)
"You lookin for this? I got it right here for ya" - Bourque (8%, 3 Votes)
"He pumps it down low" - Mears (6%, 2 Votes)
"Quick shift for Crobsy, he gets off." - Shorthouse (3%, 1 Votes)
"He was able to suck that one up" - Mears (3%, 1 Votes)
"Archibald off early. Hagelin still on. Interesting...Trotman just came off. Looks like Corrado's in" - J. Mackey (3%, 1 Votes)
"Maatta is gonna chase him but Rust is gonna pinch him off" - Caufield (0%, 0 Votes)
"Behind the net a couple bodies come together there" - Getzoff (0%, 0 Votes)
Total Voters: 36

Loading ...