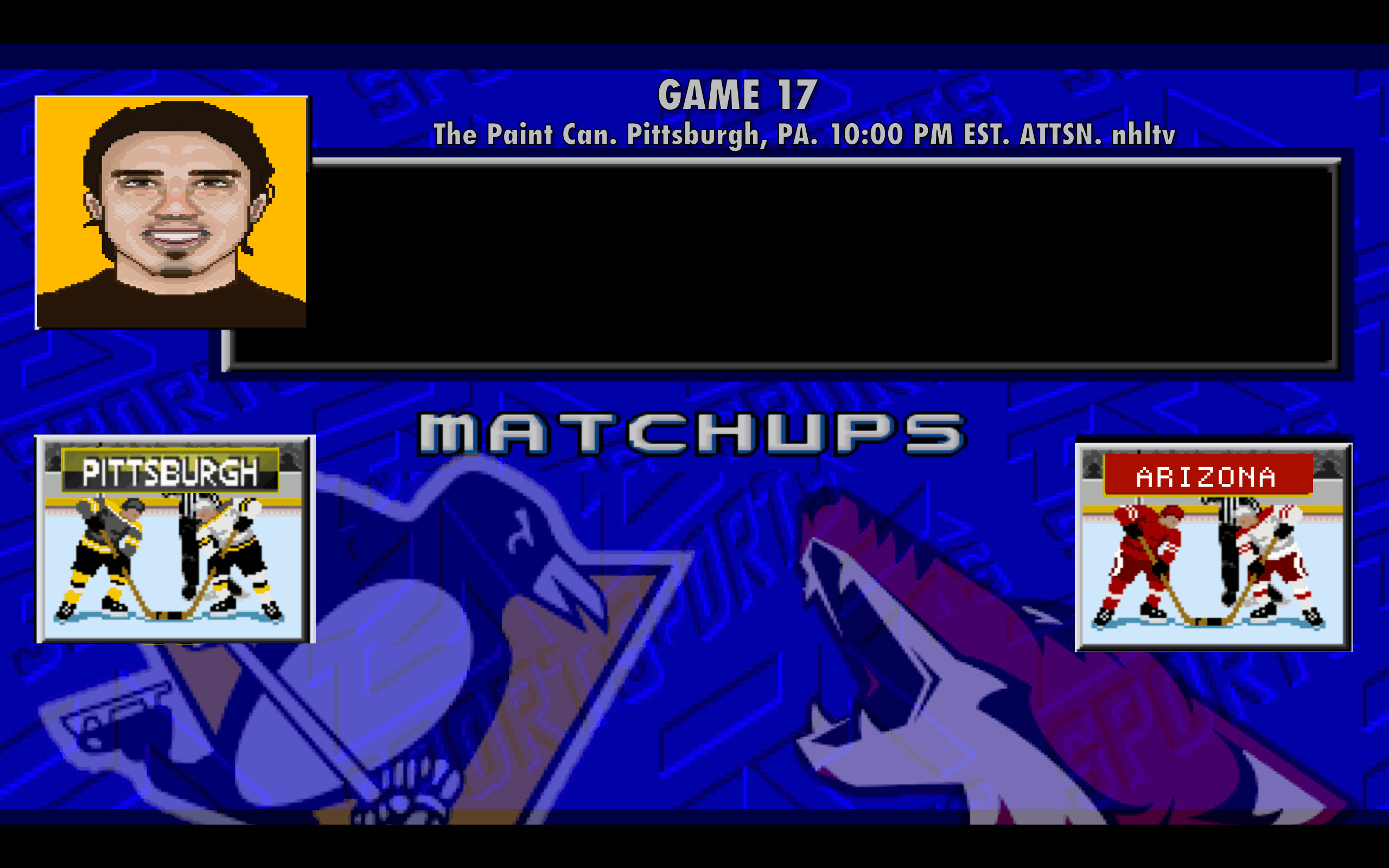 It'll be the first of two meetings between the Pittsburgh Penguins and the Arizona Coyotes tonight, and unless the Penguins want to laughed out of the arena they will have to secure a win tonight against the League's worst team.  Two wins and two overtime losses are all that the Coyotes have to claim their six points in the standings, three points behind the Edmonton Oilers.  Interestingly, five of those six points have come within the last eight days against the Penguins' division rivals: wins against the Flyers and Hurricanes, and an overtime loss last night against the Capitals.  Perhaps they're pulling themselves together?
The Penguins, meanwhile, are back home from their five-game road trip to Minnesota and Western Canada.  It wasn't a great trip – three points out of a possible ten – but the Penguins are expecting Justin Schultz and Matt Hunwick back from their concussions, Schultz's return being more vital to the Penguins' success.
The Penguins are uncharacteristically hurting on even-strength.  They are tied for the League lead in fewest ES goals scored and most ES goals allowed.  They scored eight goals on their road trip, five of which came on the power-play.  Here's a breakdown of who contributed points on those goals:
Phil Kessel: 0G-5A (0 ES)
Kris Letang: 0G-5A (1 ES)
Evgeni Malkin: 3G-1A (1 ES)
Patric Hornqvist: 2G-0A (1 ES)
Sidney Crosby: 0G-2A (1 ES)
Conor Sheary: 1G-0A (1 ES)
Jake Guentzel: 1G-0A (0 ES)
Greg McKegg: 1G-0A (1 ES)
Olli Maatta: 0G-1A (1 ES)
Ryan Reaves: 0G-1A (1 ES)
That's 60.8% of the team's offense going through the top three guys, and not nearly enough on even-strength (34.7%) or from the Crosby line.  The good news for the Penguins, for tonight at least, is that their opponents are the team they are tied with for most ES goals allowed.  Arizona also has the fourth-worst penalty-kill, so there will be no excuse for the Penguins' high-octane offense to tee off on the hapless Coyotes.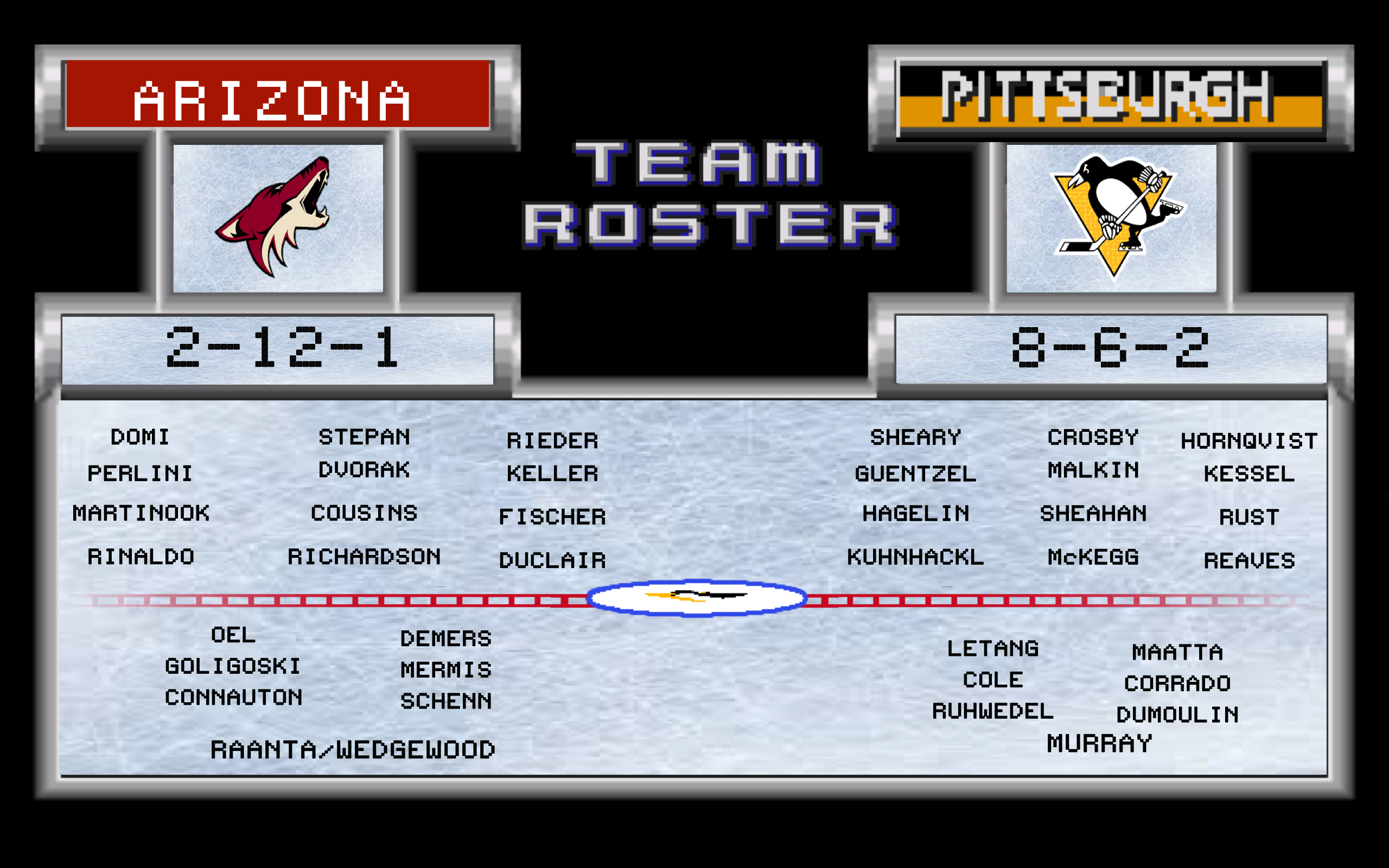 Sir Not Appearing In This Graphic For The Penguins, Matt Duchene, was finally traded from the Colorado Avalanche to the Ottawa Senators, and starts his tenure with the Senators with a home-and-home against…the Avalanche.  That should be amusing! Ottawa hosts the Penguins next Thursday.
LET'S GO PENS!