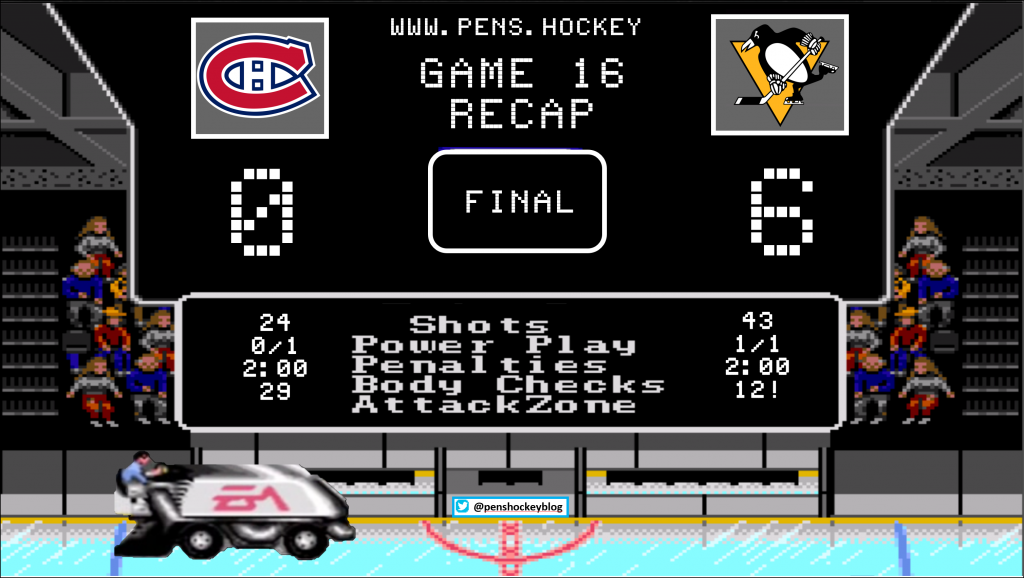 Hello Dear Readers. It's been a little while. Apologies for missing that last game but if you watched it I'm thinking you understand why I had no desire to talk about it any further.
But one thing I have been missing is our old buddy Bob Grove…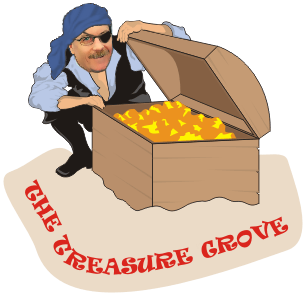 Lucky number 100?
Playing down to their competition. I wonder if they know Mike Tomlin…
Sid likes Canada. Weird.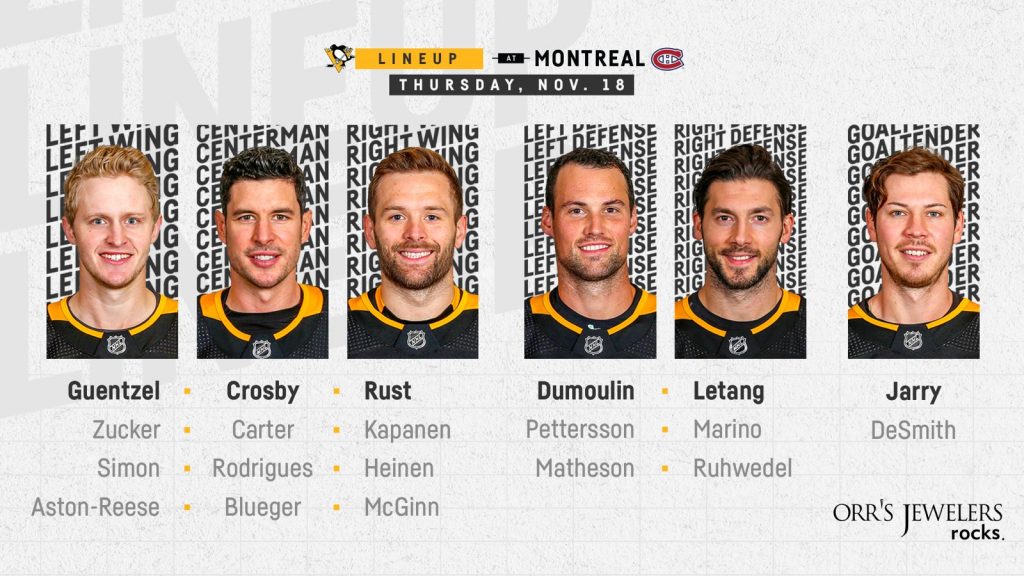 This is as close to the team Hextall envisioned as possible. And Simon is in the lineup. Makes you wonder who sits when Geno is in
So without further ado, let's Do The Thing!!!

The Boys came out with their anticipated hop. You'll have that after being embarrassed three games in a row, I would think. So it was time to put it to good use. And when you're looking for a good thing to happen, you generally look to your leader. Rusty and Jake did, and Sid knew just what to do.
Crosby (1) from Guentzel (7), Rust (5) – 3:36 – EV

It's hard to believe it but yes, that was Sid's first of the season. In game 16. Tell me again that the Penguins are just lucky and that all of those man games lost don't matter.
What a marvelous play. Come hell or high water, this is the First Line and should not be messed with. 100 games for a reason, dammit. And nice and early in the game. That makes everyone breathe a little easier and play a little looser, which is precisely what they needed. Leaders Lead.
I wish I would have seen this one. I did not. But it doesn't matter – there are plenty of things to review. Because 30 seconds after the goal, Rusty would get reachy on Ben Chiarot's on fire and head to the box. Putting the leagues SECOND best penalty kill out to work.
Thankfully, they remembered that they were the best just the other day, before being embarrassed by Buffalo, and decided that they wouldn't allow a goal. Jarry played along and just like that, back to even strength.
Not long after that, the Pens posed a different question. Namely, did you know that the powerplay has sucked ass this season? I bet you did. The Pens knew that too, so when Jor-EL Armia decided to high stick Jake, the boys used that as an opportunity to try to right the ship. And while the first PP unit couldn't get it done, the second PP unit showed more stiffness, even if they waited until literally the last second.
Heinen (5) from Marino (6), Kapanen (6) – 12:38 – PPG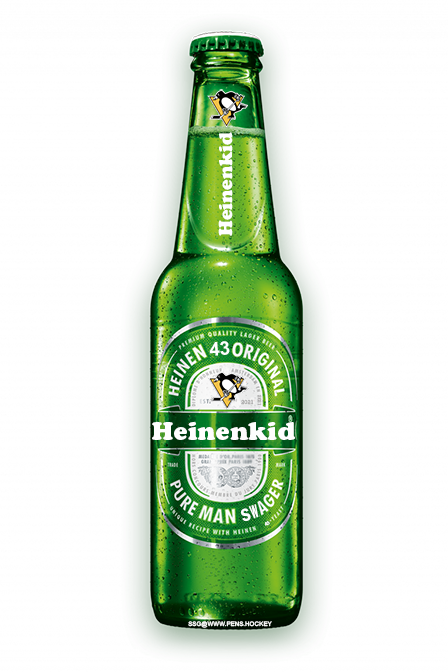 A fortunate bounce from a wide shot by Marino just eludes the stick of Zucker but not the shot of Heinen. Nice to see him back on the goal scoring front too. Beers all around! But not Heineken. That stuff is horse piss.
More boring stuff happened, with the Pens owning all of the advantages, and it seemed to make more and more sense why Montreal is so bad. Or maybe the Pens just decided to be good? Either is possible.
Just before the end of the period, the Habs would make a critical error by forgetting that the way to stop Jake from scoring is to take away all time and space.
Guentzel (6) from Rust (6), Letang (9) – 19:12 – EV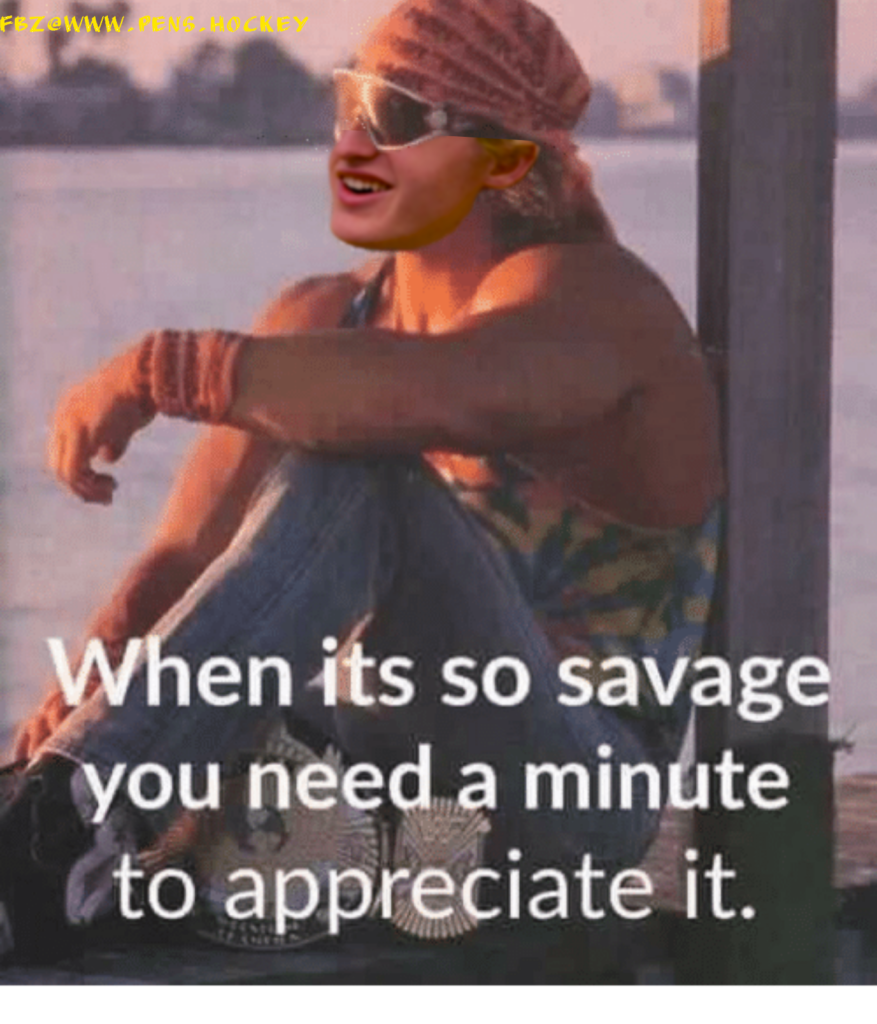 Letang with the center drive to screen whatever idiot was playing goalie for that sad sack team, I simply don't care, and a lovely little wrister from a guy who makes his millions with lovely little wristers. And the visitors would skate off the ice after 20 with a rare 3 goal lead.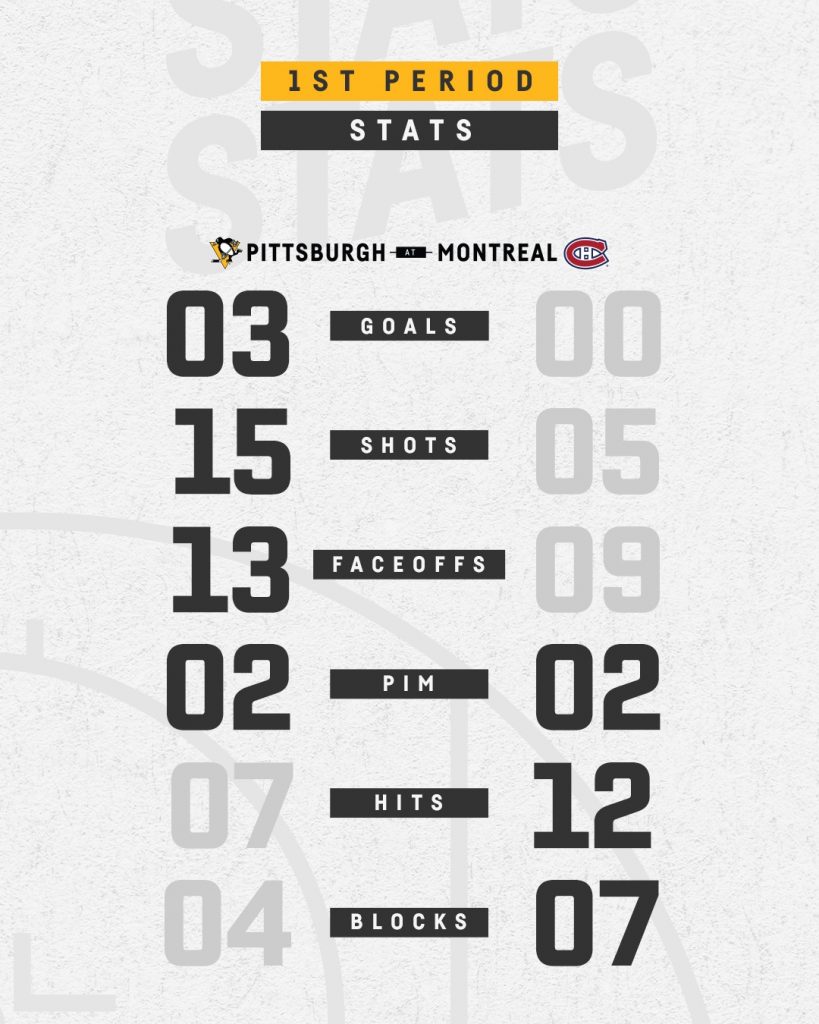 2nd verse… same as the first!
Less action, less excitement. Some back and forth, not a ton of action, but a solid effort from the Pens. They didn't stop pushing, but not much happening, at least not until just over 6 minutes in when Aston-Reese would pounce on a turnover with Teddy in tow. And Teddy KGB isn't going to miss much from there.
Blueger (4) from Aston-Reese (4) – 13:49 – EV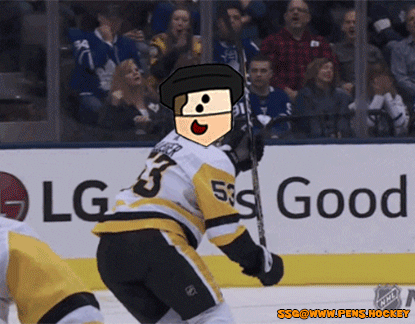 Just when Mearsy was talking about ZAR needing to 'get off the shnide' this happens. Look: ZAR doesn't need to score. ZAR stops others from scoring. At an elite level. You can cry and whine about it all you want, but it's true. The stats over the years demonstrate that very clearly. And that play up above is why it REALLY doesn't matter if he scores goals. He could have taken the shot. But he knew that quick flick to Teddy would be a better move. He was right. 4-0 Good Guys.
The 3rd line decided they enjoyed that one so much that the next time they hit the ice, they did it again. This time it was McGinn with the spoils.
McGinn (4) from Matheson (6), Blueger (2) – 16:12 – EV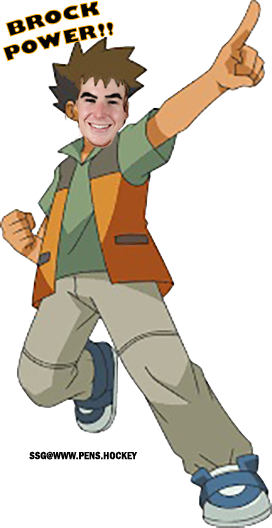 Errey is right – that was a sweet re-direct from BROCK. OK, I know he's on our team, but BROCK? Brock. Really. Of all the names in the world his parents went with Brock. Considering his parents are probably only slightly older than me, I guess we have my generation to blame. Fuck. Sorry.
The rest of the period would play out and this time it's a five goal lead. Tits.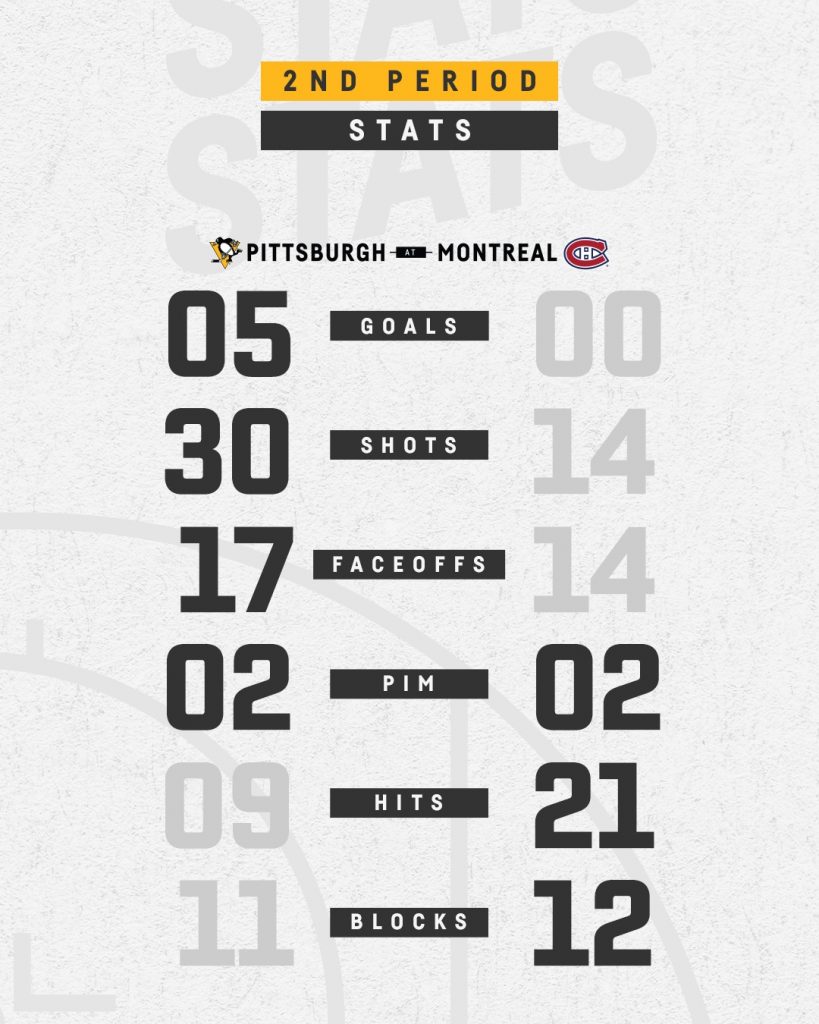 I told you I didn't see it. But they played it. Because they had to play the first 19:49 for Teddy KGB to punctuate it off a sick feed from, you guessed it, Aston-Reese.
Blueger (5) from Aston-Reese (5), Marino (7) – 19:49 – EV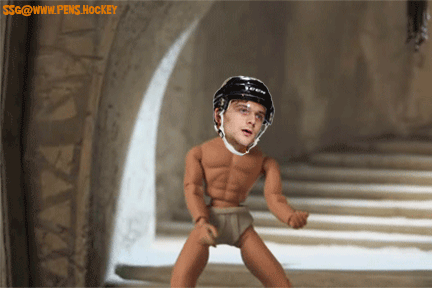 Again, ZAR doesn't need to score. He's got Teddy for that.
GAME.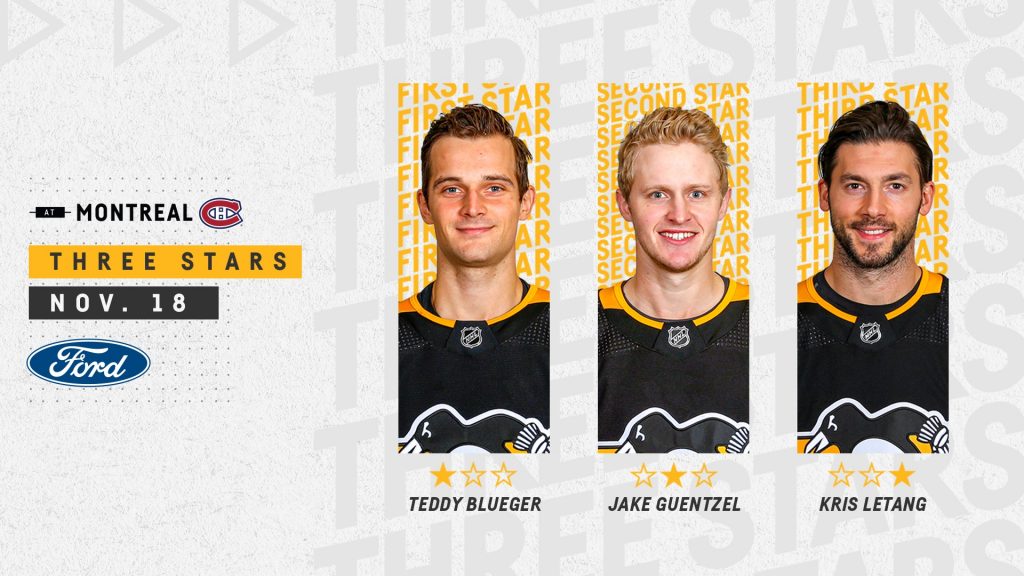 We know why Teddy was #1 and Jake was #2, but Thanks LeTang for #3? +3, 1 apple, 1 SOG, 1 hit, 1 blk, 3 giveaways… doesn't seem like a stellar stat line. And only 22:52 in TOI. But the votes come from the home team press so they liked what they saw.
Thoughts:
Sid breaking the ice was huge. The fact that the rest of the team didn't sit around and wait after that was huger.
Off the powerplay shnide.
Off the PK shnide.
Off the shutout shnide.
TOI for the blueliners was roughly 17 / 20 / 21 which is PERFECT.
TOI for the forwards was 11 / 13 / 15 / 17 which is PERFECT.
Jarry was PERFECT.
Don't get too excited – hockey is a fickle bitch. But a helluva effort from the boys tonight.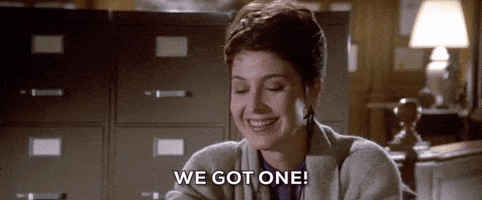 Until next time…