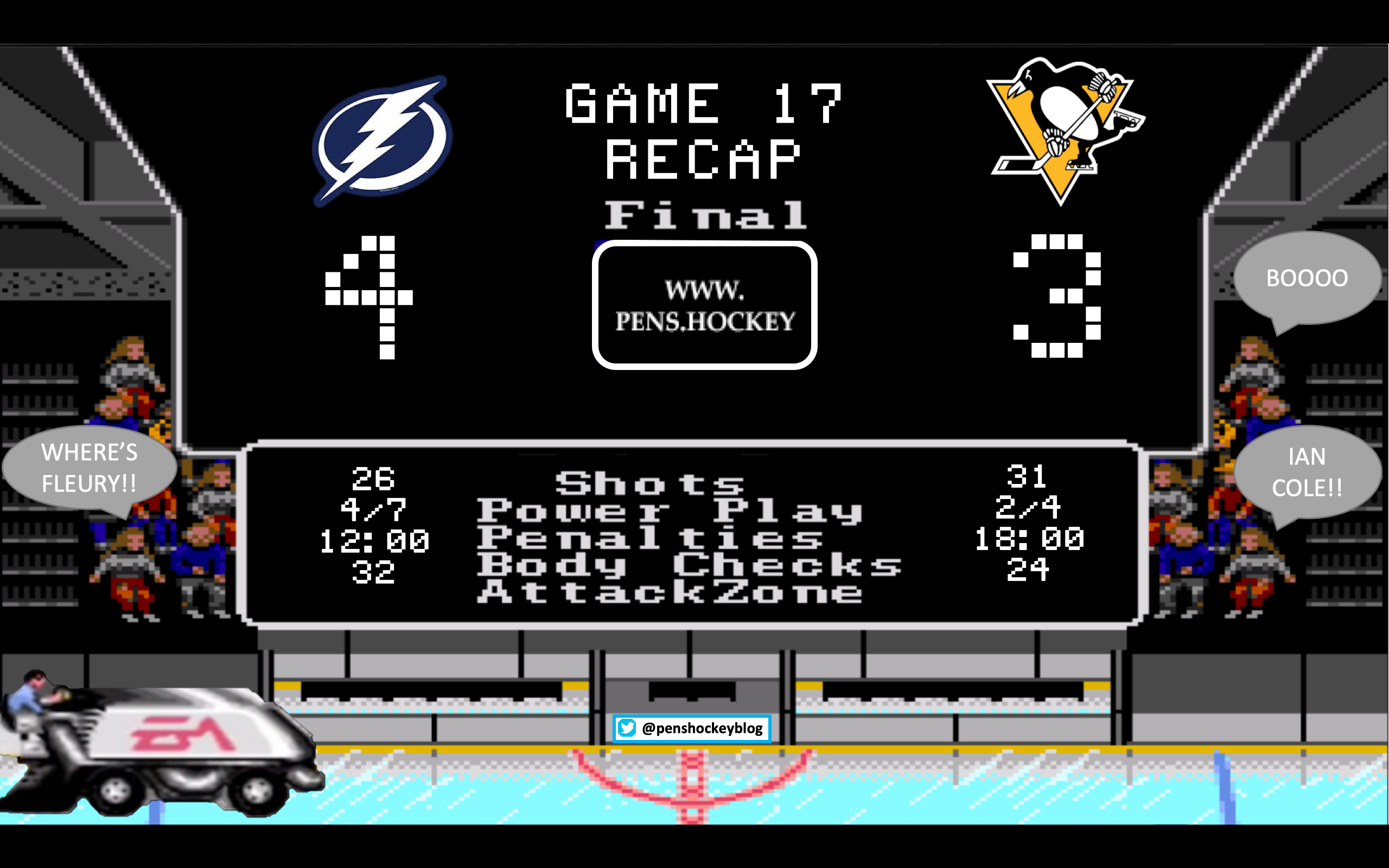 What's up, balltuggers, it's Ung. This will either suck or be awesome, which really means it's going to suck. But nobody's paying me, so kiss my ass. As you know from the Gameday post, which you read every game day because you're here and you're not a douche, Sid is getting the night week or so off maybe, we'll have to ask Sully's 'feels' maybe later. Anyway, Sid had played 127 games in a row and that's entirely too fortunate for him so it is time.
Also, Hot Carl 'The Majestic Flow' Hagelin is gone. Replacing him is a guy named Tanner. Jeezus, people name their kids Tanner. Unrelated: why are there still tanning beds? They should just relabel them 'cancer causers' and be done. Russians will take em all, they don't care, and they'll smoke in em for good measure.
So yeah, Sid's out, Hags is gone, Pearson is in and some other jobber who will only ride the pine had to drive up from WBS. So here are the lineups:
https://twitter.com/penguins/status/1063213697227739137
Grant! That's the jobber. Oh, and he's not riding the pine… he's centering the THIRD LINE. Woof.
The other big news headed into tonight is that the Lightning are pretty banged up, even more so after the AM skate when Vaseline slipped and broke his foot. Shame, but mostly because now the Pens have to face another crappy backup, and we all know what that means.
One final pregame item of note – it's the debut of the new 3rd jerseys. I have to say, the kits are pretty damn sharp. But those helmets… Look, I get it, there were yellow helmets in the 80's. You know what else was in the 80's? Precisely zero decent fashion. Literally none. And yellow helmets are no exception. Murray looked the best, because his bad ass helmet paint job complimented the kit perfectly.
Enough bullshit – let's do that hockey!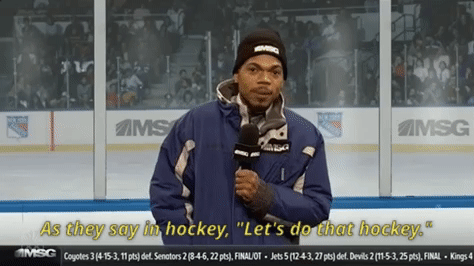 Pens spent the first 3 minutes of the game reminding all of us why we've been sick to our stomach watching this team for the majority of the season. The first line opened play and couldn't get out of their zone. Things evened out, the bumblebees got a few decent looks and then Phil nearly made magic with Malkin, but it was just out of his reach. Luckily, Jobber Grant made Kucherov trip Oleksiak and the first PP went to the Pens.
The new look 1st PP unit hit the ice, with Guentzel taking Sid's spot. There were a couple of great looks orchestrated mostly by Kessel, and then Horny fed Geno for a SURE THING back door tap in… against any goalie not named McDonagh, because even he knows Domingue sucks apparently. The rest of the PP was uneventful, but then Stamkos decided that he didn't want Kucherov to be the only big name player to take a stupid penalty.
First unit was rested and headed back out and Got To Work. Clean zone entries… I mean, can we say enough about em? WHAT a big deal. The difference between spending energy fighting for the puck versus saving it for the work that SHOULD be done on the PP. And work it they did. Horny went to his office and waited. Phil obliged with a perfectly placed shot:
https://twitter.com/penguins/status/1063227816500781057
HORNQVIST (6) from KESSEL, LETANG (PPG)
Another milestone:
With his assist on the Penguins' first goal, Kris Letang passes Syl Apps for sole possession of sixth place on the franchise's all-time assists list with 350.

— Pittsburgh Penguins (@penguins) November 16, 2018
Thanks Letang.
But that is how the power plays are written up. Control, puck movement, park in the goalie's kitchen and get the puck on net.
Ice was tilted at this point. Pens decided that they got GMJR's message and worked. That said, Tampa is a pretty talented team so they were going to get their chances. But today, when they did, the Pens 2nd best goalie was up to the task.
Pens pushed back some more, and after Saidrick Pawket decided to mess with the Big Rig, we had a 4 on 4. 7 seconds into THAT, some Tampa jobber decided his team hadn't suffered enough and threw the puck out of the rink letting the Pens 1st unit PP take the ice AGAIN. This, my friends is NOT a recipe for success.
Surprisingly, the PP continued to not suck. And after Callahan tried to remove Letang's head, and Letang objected, vehemently, they were both removed from the ice for 2 minutes of shame. ASTONISHINGLY, Letang was upset about this and for maybe the first time ever decided to yell at converse with the ref. Equally astonishingly, the ref was unmoved by Kristopher's calm discussion. No worries, Maatta took his place and Phil did the rest.
https://twitter.com/penguins/status/1063230592651878400
KESSEL (9) from MALKIN, HORNQVIST (PPG)
Phil Kessel, everyone. Look at that stick flex. The power he gets on that shot. DAYUM. All he does is produce. What a guy.
Some back and forth, including a great chance from in tight by Jake, but he's still snake bitten. If Domingue was a 'normal' goalie (catching glove on his left like 95% of goalies, that is), that puck likely goes in. Oh well.
Pens keep pushing, fore-checking, doing the little things well…. for the first 19 minutes. At that point, Phil decided to undo what he had done well up until then and slashed somebody. Geno, however, wouldn't be outdone and tripped Stamkos. Two penalties at the exact same time. That's happened before in the NHL, but I'm not looking up when, because it's that damn rare. I'm sure. Bob Grove, call your office.
Anyway, on the resulting PK, Cullen had his chance. He had been sitting most of the period, and he was ready to have an impact on the game. And he did… with a sneaky dirty play to trip JT Miller, for no real reason. That put 104 years of Penguins in the penalty box.
Phil: Guys I shouldn't have had that chilli dog…

Cullen: OMG what is that smell… pic.twitter.com/MPLAagLReV

— KesselMania (@Kessel_Mania) November 16, 2018
Tampa wasted little time highlighting just how stupid the Pens were to take those penalties.
He's no secret to us…#TBLvsPIT | #GoBolts pic.twitter.com/VrciwNpwbx

— Tampa Bay Lightning (@TBLightning) November 16, 2018
POINT (10) from JOHNSON, KUCHEROV (PPG)
All momentum the Pens worked so hard for was pretty much wiped out, but they at least took a 2-1 lead into the intermission.
So far, so good.

Now we just have to kill off these penalties to start the 2nd period. pic.twitter.com/KKaTkkqLiu

— Pittsburgh Penguins (@penguins) November 16, 2018

Never good to start a period killing a 5 on 3, but that's what the Pens had to deal with. I was initially pretty hopeful. Johnson smooshed a guy into the boards and then proceeded to snag a puck and make a tough clear. But a 5 on 3 is tough to kill, as Stamkos and Point re-reminded the Pens again.
But if you don't know…#TBLvsPIT | #GoBolts pic.twitter.com/rIsLp5bJhb

— Tampa Bay Lightning (@TBLightning) November 16, 2018
POINT (11) from STAMKOS, KUCHEROV (PPG)
Not much blame to go around on this one. Tampa is good, so this happens. But don't forget, time to kill a regular old PP… I'm sure that will go…
https://twitter.com/NHLGIFs/status/1063239025631338496
POINT (12) from MILLER, KUCHEROV (PPG)
UGH. Natural hat trick in 91 seconds of game time. Point is REALLY ugly, but unfortunately you don't have to be pretty to score in the NHL.
I'd like Rust to put more pressure on Kucherov on that one, but hard to blame him for not wanting to engage. Pens were in pretty good position, but they looked a little shell shocked. Sticks weren't moving much, but Tampa didn't care, they just executed.
Pens could have hung their heads. They could have given up. But not 30 seconds after Bibs said 'ya gotta get back to work', the Malkin line did just that.
Three Penguins goals.
Three points for Patric Hornqvist. pic.twitter.com/xQNZ0sdNtc

— Pittsburgh Penguins (@penguins) November 16, 2018
HORNQVIST (7) from MALKIN
Hard forecheck? CHECK
Driving the net? CHECK
Cleaning up the garbage? CHECK
Getting GMJR's message? CHECK
Horny with the hard work for the big goal and his third point of the night.
Back to work, with the special teams finally done, the Pens were able to roll lines. Then Garrett Wilson, whose nose is disturbingly large and lumpy, decided the special teams were WAY funner than 5 on 5 and took out Domingue to put the Pens on the PK yet again. Because when you're already 0-3 on the PK, surely you won't go… OH FOR FUCKS SAKE
https://twitter.com/TBLightning/status/1063254114803613697
GOURDE (8) from SERGACHEV, KILLORN (PPG)
The good news: Point didn't get a point.
The bad news: Murray had a clear line of sight to the puck. Couldn't get it down. 12 shots, 4 goals. That's not the numbers for a starting goalie in the NHL, regardless of situation.
More stuff happened, more stupidity from the Pens with Malkin taking yet another ill-advised penalty. Leading by example.
This is Malkin's fifth consecutive game with a penalty. His personal best streak is eight games.

— Seth Rorabaugh (@SethRorabaugh) November 16, 2018
5th chance to kill a penalty. Surely the odds are finally in their favor, right?
RIGHT???
Right. And a pretty decent kill too. Then, in the ever important first shift after the kill, the Pens remembered they were still trying to win. The Big Rig took the puck down low and looked like a 10 inches taller Sidney Crosby, albeit with a different number, worse skating, not as good hands, no discernible backhand and a better mustache. But other than that, JUST like Sid.
Shortly thereafter, Guentzel sacrificed his face so the Pens could go back on the PP.
Good puck movement for a moment until Letang got the puck and promptly drilled Horny in the leg as hard as he possibly could, thus continuing his streak of 528 shots into traffic without getting it to the net.
Rest of the PP was uneventful, but the fun was far from over. Jobber Joseph of the Lightning came out of the box and was expertly steered clear of the net by The Big Rig, who, in his excitement, helped push Joseph's ugly face into the boards at high speed. In fairness to Oleksiak, he barely pushed him, but when someone is 260 lbs and 'barely' pushes someone going 20 MPH on ice face first into a wooden barrier, it doesn't often end well. So back to the PK.
At this point, the Pens decided that they were tired of giving up power play markers. So they left Stamkos open and let the crossbar stop him this time.
The post was up to the task, and the Pens escaped to the locker room riding the high of not one but TWO consecutive penalty kills.
Stats after two:
More Penguins goals, please. pic.twitter.com/3DQOtbbYnX

— Pittsburgh Penguins (@penguins) November 16, 2018
A clean sheet for the 3rd. No special teams, at least to start. Would it continue?
Apparently Tampa was tired, because they decided to impose their version of the trap. The first 10 minutes were both teams jerking off in the neutral zone, essentially. I wonder if they brought any crackers. Surely Heinze has some saltines back there…
Anywho, it was suddenly boring. And frustrating. And Sully apparently pulled the line juggling lever too, because why not? Apparently Sheahan was so bad he got demoted and Derek Fucking Grant became the second line center. Let that sink in for a moment. The guy was in WBS yesterday, and today he was filling the role of Evgeni Malkin against the best team in the Eastern Conference. Yes, that was a thing that happened.
The Pens were threatening for a bit, though, and Malkin nearly connected with Pearson for a nice goal. Of course, I once rode in an elevator with Nicole Kidman. Stood right next to her. My penis was only a few inches from her. So I guess you could say I nearly banged her…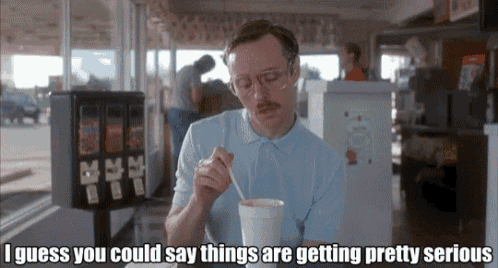 Teams skated around for a while… they went up and down the ice. Around and around. Did some circles and stuff. Not much happened for a while. ZAR had a breakaway but it was about as exciting as watching my mom get ready when you guys line up on the porch on Sundays.
Anyway, more jerking off, including a great Keystone Cops impression with about 4 minutes left. Sheahan lost his stick and literally just stood in the middle of the D zone.  Just. Stood. There. I don't understand this approach. I remember the Rangers one year, whenever a player lost/broke a stick in the D zone he would IMMEDIATELY b-line it to the bench for a stick. I approve of that. I don't know why everybody doesn't do this. Sheahan must have some opinion on the matter, but was too busy STANDING THERE WATCHING PEOPLE WITH STICKS DO THINGS WHILE HE STOOD STILL.
Anyway, Murray to the bench with 2 mins left.  Jerking off ensues yet again with Letang and Malkin suddenly incapable of passing or shooting. Not pretty. Not effective. And certainly not a winning formula.
And almost as if the Hockey Gods themselves decreed from on high, Letang took a penalty and iced the game for the Lightning. Though the Pens did kill their third penalty in a row, so that's pretty neat.
GAME.
---
Thoughts:
Hornqvist really is the engine of this team. What a player. His passion NEVER ends. And he had a lot of it tonight, trying to win it for Hags.
Cullen might want to retire.
Sheahan is balls (this is bad).
Rust is BAWLS (but, the good kind).
Murray MUST be better and save that last one. That was a killer and he could have had it. Murray is currently not the best goalie on this team and that's a Big Problem.
This MAY be the first game in the history of the league with two #73's. Jack-ass Johnson and some guy named Jobber Erne. Erne Johnson. I think he ran for 5 touchdowns for Polk High in the championship game in 1969 (nice)
Thanks for reading – this was a lot of fun and a lot of work! Rad is amazeballs – we are lucky to have him. See you again soon.


Loading ...