The Penguins got off to the start they wanted by getting their first powerplay opportunity 4 minutes into the game. Unfortunately the Penguins took a penalty of their own 4 seconds into their powerplay and that was the end of their first powerplay.
As expected both teams were throwing the body, and then Ryan Reaves reminded everyone that there is only one number 87 allowed in this league:
https://twitter.com/ianoland/status/929145684799971329
Reaves had a message for Tom Wilson, who apparently is only good at throwing cheap shots but doesn't actually want to fight:
https://twitter.com/ianoland/status/929146000144465920
Unfortunately the Penguins couldn't build off of the momentum and instead found themselves shorthanded 3 minutes later off of a Malkin tripping penalty. The Capitals capitalized with some help off of Tom Kühnhackl's leg:
https://twitter.com/NBCSCapitals/status/929147943239733248
The rest of the period would play out without any goals despite another powerplay chance for the Penguins off of a Tom Wilson drinking his own pee penalty.
https://twitter.com/penguins/status/929150576746749953

After killing another penalty dished out uncharacteristically by the hands of Patric Hornqvist the Penguins were fighting to get back into the game. Though Mr. Drumpf is doing an Asian tour the true President of the United States was in Washington last night:
PHIL KESSEL (6) Assisted by RUST (9) & MALKIN (12) @ 8:26
https://twitter.com/penguins/status/929160663779463169
Obviously just how Kessel drew this play up. Underrated feed by Rust to Kessel. Of slight concern here is Kessel playing with Malkin he automatically opted for the pass, makes you wonder if he was playing with Hagelin and Sheahan if he would've ripped a shot here.
The Penguins did all they could to take a lead into the second period, but it is the regular season which means Brayden Holtby is still decent. Then with 5 minutes left in the period Kris Letang continues to earn the "A" on his sweater, which someone forgot to tell him stands for "Alternate Captain" instead of Asshat. Letang with two minors is not a headline we need right now.
https://twitter.com/NBCSCapitals/status/929161109487194112
Just no excuse for the second penalty. Honestly I wouldn't be against Letang being a healthy scratch tonight in Nashville.
TJ Oshie turned in his American Hero card and became a Catholic priest when he scored on the second of the two minors:
https://twitter.com/NBCSCapitals/status/929163107410333698
The remaining 104 seconds clicked away without Letang doing something else stupid, which was a minor victory. The Pens Twitter stopped doing the end of period graphics, I assume the intern doing them got fired midway through.
The Penguins had two powerplay chances in the early part of the third period, powerplays that saw the team control the puck for 98% of both but nothing resulted. The Capitals then pushed the envelope and Matt Murray stayed as strong as he could, but he can't account for his team not picking up loose men:
https://twitter.com/NBCSCapitals/status/929175462869422081
Unacceptable defensive responsibility by both Reaves and Kühnhackl here. Pause the video at the 0:02 mark, that cannot happen at the NHL level, especially from Kühnhackl, Reaves was at least covering for the reverse.
This goal basically broke whatever was left of the Pens, which honestly wasn't much. With three minutes to go Sullivan decided that if the team doesn't want to play in front of Murray he would just take Murray out… it went well and the Capitals scored to make it 4-1 to lock it up for the Caps.
---
Thoughts:
Matt Murray went 22/23 even strength, 5/7 when short handed which was still good for a .900 save percentage. Rough night for the penalty killers.
Kris Letang finished the game with 19:55, which was 4th of the d-men, but only by one minute. If a younger player takes the penalty Letang took they have 3 shifts total in the third. The team was already down, I don't give a damn about the "he's a veteran" narrative. Benching Kris Letang for the two powerplays in the third period could've been a really good teaching opportunity.
Justin Schultz and Patric Hornqvist lead the team in shots with 4 each… that's not a good thing
https://twitter.com/bobgrove91/status/929177268232118272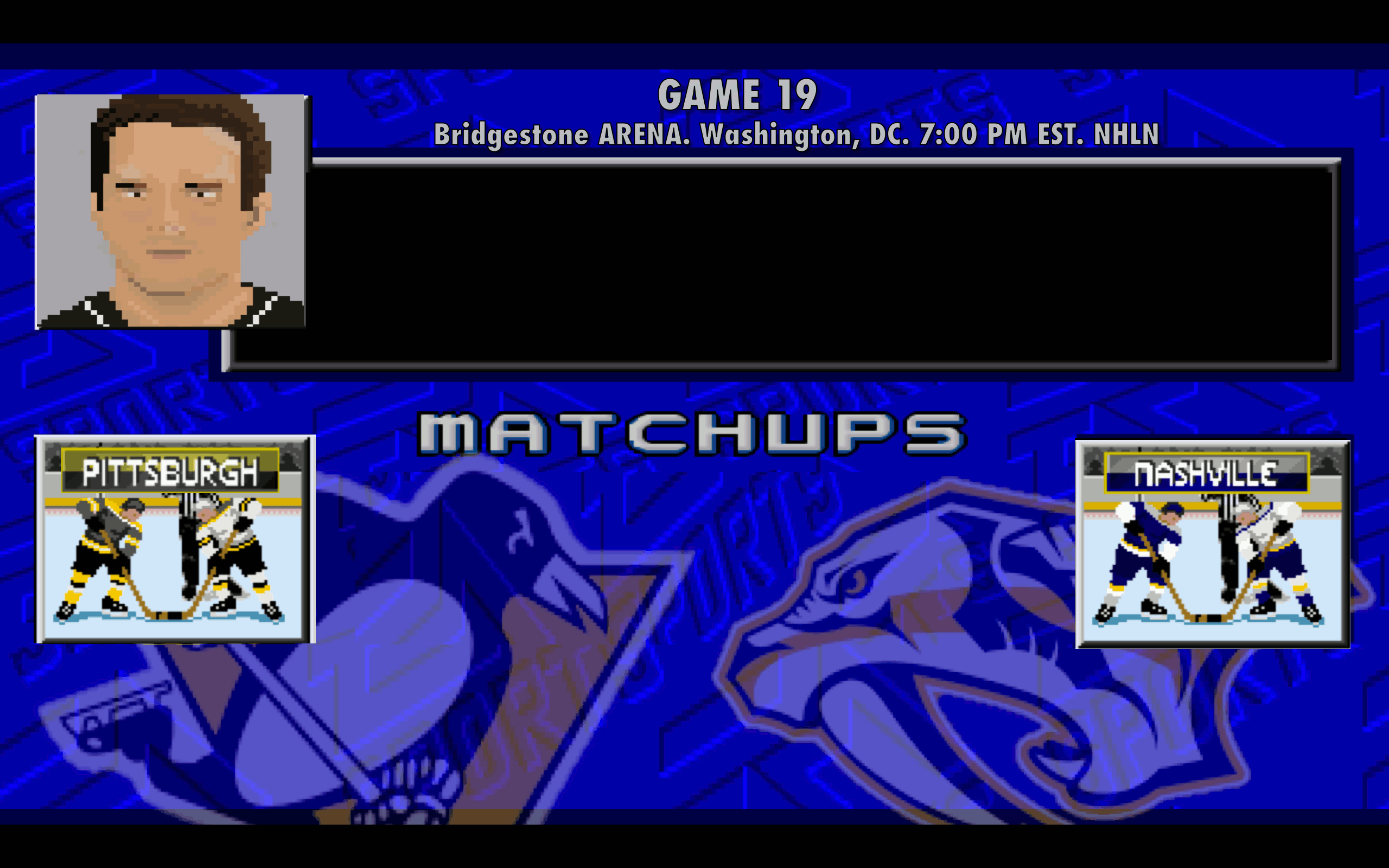 Well folks, we should be used to this same old song and dance by now.  It's a back-to-back. This time the Penguins lost the first of the two, something they've only done one other time this year. Cutting right to the chase, if the Penguins play the way they did last night then this game will be 6-1 after two periods.
If you remember last Saturdays recap following the Vancouver loss I mentioned that if they didn't figure out their struggles they could easily be 9-8-2 in a week. Well here we are, where anything other than a 60 minute effort will make that prediction come true. Nashville has been off since November 7th, practicing specifically for the team that ended their season last year.
Tonight will be the first game for Kyle Turris as a Predator, a team that suddenly finds themselves pretty stacked down the middle once Nick Bonino returns. The last time these two played the Predators put Saros in net, but that was mainly because Pekker's record his hell in Pittsburgh. I would expect Rinne to play tonight against Jarry.
No clue if Sullivan attempts to make any changes tonight, the only players that didn't play last night are Archibald and Hunwick. The 4th line players were the only players who skated for less than 10 minutes last night, but after the highlight I displayed earlier for Reaves and Kuhnhackl I wouldn't suggest changing that. Sullivan made some changes following the first period last night, moving Guentzel back with Crosby, Rust with Malkin and Sheary with Sheahan. With everyone other than Malkin and Kessel struggling I wouldn't be opposed to an almost Dan Bylsma line shakeup tonight just to try to find some sort of spark.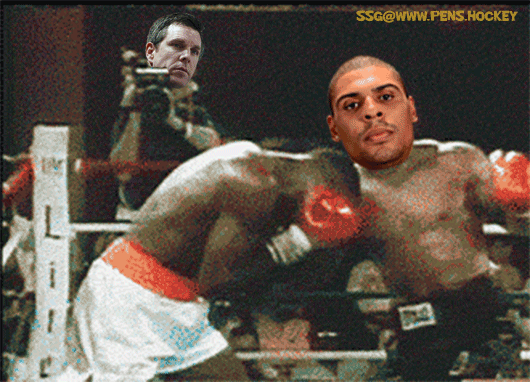 One thing to remember is the last time these two played was the infamous Ryan Reaves game, so maybe that spark will help the Penguins carve out a win or something. Stephen S did a quick drawing last night of Ryan Reaves, and it's awesome:
https://twitter.com/im_draw/status/929226547050971137
Then Bob Grove dropped this bombshell:
https://twitter.com/bobgrove91/status/929130551981699073
That is possibly the most disturbing stat I've seen this season. It's time to get back to business boys, so here are some throwbacks: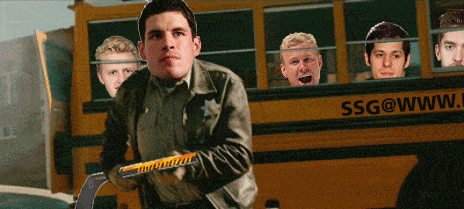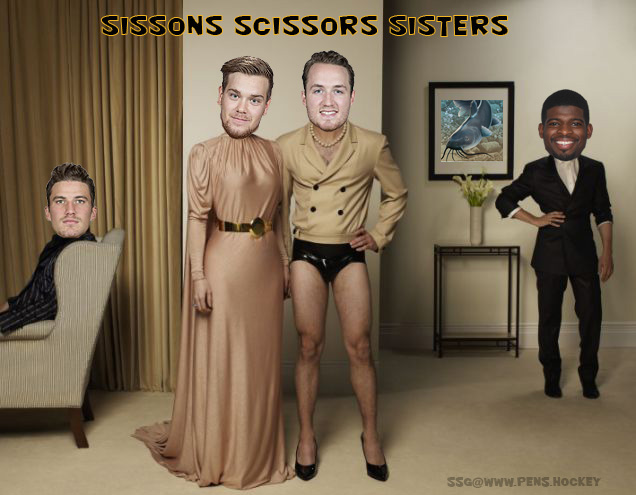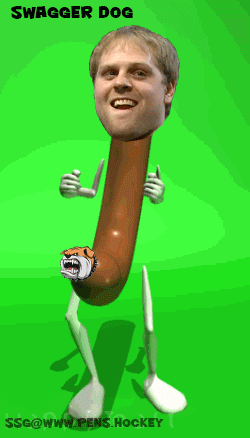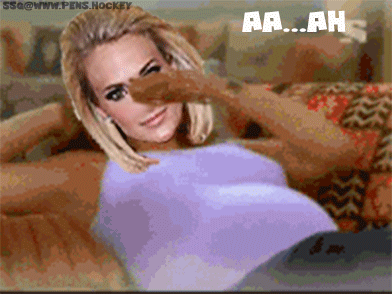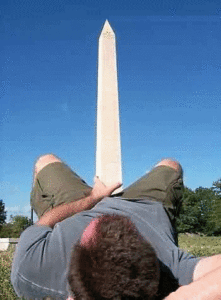 Monumentally Screwed
"Orpik then gets a face full of Hornqvist." – Joe Beninati (45%, 9 Votes)
"Oshie gives Hornqvist one from behind." – Craig Laughlin (20%, 4 Votes)
"Ovechkin missed the pie" - Mears (15%, 3 Votes)
"I'd like to see them call guys who are floppin" - Errey (15%, 3 Votes)
"Go down easy, all the soccer fans will be happy about that one." - Brotash (5%, 1 Votes)
"Wilson tracks down the D." – Craig Laughlin (0%, 0 Votes)
"Hornqvist applying pressure on Juice" - Mears (0%, 0 Votes)
Total Voters: 20

Loading ...
---
Today is Veteran's day, so to all of you that have served, continue to serve, or have loved ones that serve, thank you so much. Regardless of political affiliations and beliefs, at the end of the day we all stand behind what you do everyday just so we're able to make your momma jokes everyday. Thank You.