Familiar faces in familiar places, isn't this what the NHL wanted by setting up the playoff bracket the way that they did? The top 2 teams in the league meeting in round 2? Perfect. Unfortunately NBCSN had to cover this game because the Chicago Blackhawks supreme leader showcased his leadership by leading them to a first round exit. Rumor is the whole NBCSN crew had to reroute their travel plans since they already had hotels in Chicago booked. So what do you get when the top teams with the top offenses in the league face-off? A tight checking "we dare you to make a mistake" game of hockey that was 100% on the entertainment level.
Much like the first period of game 1 in the previous series these two teams spent the majority of the 20 minute frame feeling each other out like two kids at the 8th grade dance. The shots finished 6-4 in Washington's favor, but you could get a sense that the whole period was about the coaches assessing the opposing coaches defensive tactics. The neutral zone was a complete war zone by both teams, as it became apparent early that  both teams want to stop the speed of the other by preventing any progression through this zone. What happens when this breaks down will be on display later. The save of the first was brought to you by the Guentzel family jewels.
Guentzel's looking alright as a tendy. #StanleyCup pic.twitter.com/8nq7u0Z4RH

— NHL (@NHL) April 28, 2017
Ovechkin signaling that this puck went in isn't the first time a Russian has lied about not crossing a line. Nothing else going on, heard Washington might hang a banner for ending a period tied.

Off the opening faceoff Matt Niskanen continued regretting his mid-life crisis decision of going to Washington and auditioned for a Penguins return by giving the puck right to Guentzel. This provided the break in the neutral zone clog I mentioned above and the result was glorious.
SIDNEY CROSBY (3) Assisted by GUENTZEL (2) & HORNQVIST (2) @ 0:12
Pleasure doing business with you, Sid. pic.twitter.com/HoCnuiFQsJ

— Pittsburgh Penguins (@penguins) April 28, 2017
I'm going to put the full play in, this one has sound so don't get fired, but really if your boss gets mad because you're watching playoff hockey highlights then it isn't a good enough job for you anyways.
Crosby's career playoff stats in 14 games vs. Washington? 10G-7A. Wow. pic.twitter.com/U5FE6mdkUQ

— Pittsburgh Penguins (@penguins) April 28, 2017
Sid n' Jake have this new thing going where they pass the puck to each other high in the zone. It's an interesting change for us as viewers, for years we've seen Sid try to do give-and-go's deeper in the zone that never work. The Capitals had enough time to regain whatever amount of composure they had before the cry baby whined his way to another one:
SIDNEY CROSBY (4) Assisted by HORNQVIST (3) & MAATTA (2) @ 1:04
Round Two, Game One… Goal Two. pic.twitter.com/LoqQtaKzff

— Pittsburgh Penguins (@penguins) April 28, 2017
Sid comes swooping in like Tarzan or some shit. Heads up play (if he meant it, looked like he did) by Hornqvist to leave the puck for Sid but my lord what desire to get to that puck. The red was officially not rocking at this point.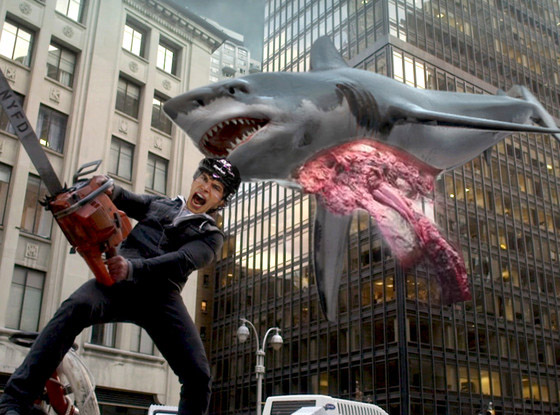 The pace of play never slowed down much but Marc-Andre stayed strong through Washington's various opportunities. Much like we saw in the first series the Penguins defense really collapsed in the middle forcing the Washington shooters to go from the outside. It's a great strategy except for this one Washington shooter that can only score from the outside.
Nice try, Geno. #RockTheRed pic.twitter.com/JvTyKeq8jF

— Washington Capitals (@Capitals) April 28, 2017
At 18:17 in the second Ovechkin put a ripper over Fleury's shoulder to make it a one goal game. The whole play started with Carlson preventing Geno from making a move in the offensive zone as shown in the gif above. Malkin would get back into the play and almost force a turnover but just couldn't get a stick on it. By the way the gif of the hit was all the Capitals showed of the goal on Twitter, ass backwards but what do you expect.
The Capitals have all the pressure on them and you knew they were going to bring it in the third period. What Washington fails to ever realize is the other team will bring it too. Well everyone except for Conor Sheary that is, who lost his man 8 minutes into the period and that resulted in a tie game.
How's his form @Caps_Slapshot? pic.twitter.com/84rk0MjawW

— Washington Capitals (@Capitals) April 28, 2017
Not sure what in the actual fuck that is but whatever. Huge missed coverage by Sheary and a team like Washington isn't going to let you get away with only giving 85% on defense. After seeing that celebration though you can tell cutznutsoff is perfect for Washington, nothing like celebrating tying a game up as if you just won something.
So here we go, tie game between these two teams in the third. These are the moments playoff legends are born. These are the moments we remember when a player is slumping in February and "should probably be traded because he just doesn't have it this year," these are the moments when you don't fuck with the Amish (that should be a shirt).
NICK BONINO (2) Assisted by WILSON & COLE (4) @ 12:36
We love you, @NickBonino. pic.twitter.com/755QPzlHAe

— Pittsburgh Penguins (@penguins) April 28, 2017
This series is going to be won by plays like this. All of the Penguins goals happened because of quick movement that dissected the neutral zone collapse of Washington, after which they had no backup plan. Mr. Wilson with the type of play that only Sullivan believed he was capable of making, a touch pass to open ice believing your teammate will get there. When your teammate is Nick Bonino and it's the playoffs, yeah he will get there.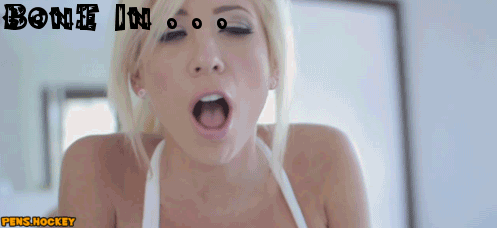 The Capitals would do what the Capitals do, no not choke geez give them some respect, they would bring on a complete onslaught of offense in hopes of tying it up. The most satisfying thing is someone in the Washington locker room most likely said "Fleury is starting we got this boys" but Marc-Andre has come to play this post-season.
Our panic level: 100
Fleury's panic level: 0

He's got this. pic.twitter.com/bD91felLOz

— Pittsburgh Penguins (@penguins) April 28, 2017
Bob Grove is in playoff form too, by the way:
Justin Williams has been pretty much an idiot for most of the night.

— Bob Grove (@bobgrove91) April 28, 2017
The Capitals couldn't figger the Flower and the only red rocked would be the light signaling the game was over.
GAME
---
THOUGHTS:
I mentioned it a few times, but this game will be won by dissecting the center of the ice. The Capitals have good defenders, but they don't have speedy defenders that can catch any of the Penguins forwards once they are behind them. It wouldn't surprise me to see Washington adjust by hanging their defense a little closer to Holtby, especially if the Pens take game two.
This is only the 2nd time the Penguins have taken game 1 from the Capitals out of the 10 times they've met in the post season. Not sure what that's worth but there it is.
The Capitals last 10 minutes reminds me a lot of the Bylsma era Penguins. Their effort through the game was good enough to get them down by one, and then they give 110% the final bit but can't break through leaving the fans to say "man they tried so hard."
Marc-Andre Fleury man, not much you can say about him right now. Glad JR didn't listen to Twitter and trade him for a pick at the deadline because "you can't go into the playoffs with two starting goalies"
---
Around the Stanley Cup Playoffs
NYR@OTT Game 1 – Ottawa wins 2-1, leads series 1-0
Erik Karlsson scored his first goal of the playoffs, at 15:49 of the third period, to give Ottawa a 2-1 victory over the Rangers in Game 1.  Henrik Lundqvist made 41 saves on 43 shots, but it was not enough to keep the Rangers in the game.  Ryan McDonough and Ryan Dzingel also scored their first goals of the playoffs.  Game 2 is tomorrow in Ottawa.
TODAY'S GAMES
NSH@STL Game 2 – Nashville leads series 1-0
EDM@ANA Game 2 – Edmonton leads series 1-0