You can't say the Washington Capitals didn't do their best to win Game 1, at least on offense.  They took a staggering 83 shot attempts, 48 of which were misses or blocked, leaving 35 which actually went through on goal.  They had ~15 "high-danger" scoring chances compared to Pittsburgh's ~5.  Washington threw everything but the kitchen sink at the Penguins and they mustered only two goals, neither of which were Marc-Andre Fleury's fault.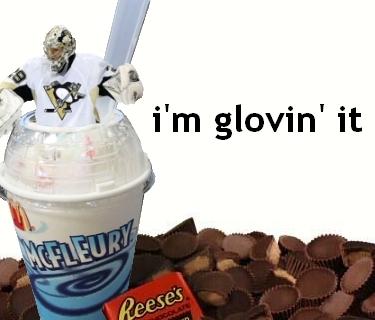 The Penguins responded by doing the same thing they did to the Blue Jackets: weather the storm, keep the puck moving, and make the most of the opportunities you get.  When Washington came out slow in the second period, Sidney Crosby made them pay, first by taking advantage of Matt Niskanen's sloppy effort to force the opening faceoff into Pittsburgh's end, then by finding a loose puck generated off of an Olli Maatta point shot and burying it before Braden Holtby even knew what was happening.
Nick Bonino's game-winning goal was the icing on the cake: the play started with Brian Dumoulin behind the goal, passing over to Ian Cole at the half-wall, immediately down to Scott Wilson entering the Capitals' zone, and just as quickly Wilson threw the puck to Bonino who had the step and the positioning on Brooks 'Road-Cone' Orpik.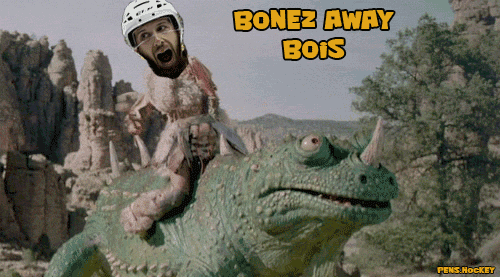 For the Capitals, Braden Holtby showed himself to be beatable, again.  He could have had both the first and third goals, as they caromed off the heel of his glove or slipped under his arm, respectively.  In five of the seven playoff games Holtby has played against the Penguins, he has allowed three goals or more…and lost four of those five.  Last year, even after running into the Penguins, statistically he was the best goaltender in the playoffs; this year, statistically he's the second-worst goalie left in the playoffs: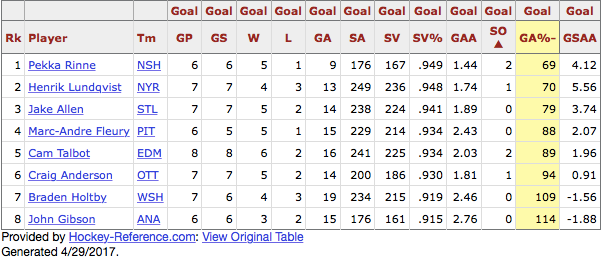 This isn't just an issue of shot volume; Henrik Lundqvist has seen 15 more shots than Holtby and has allowed six fewer goals.  And it's not like the Capitals haven't worked for more goals; they have 36 more unblocked shots than their opponents this postseason.  However, their shooting percentage is just a half-percent above average (while Pittsburgh leads the League at 5.4% above average) and "their" (Holtby's) save percentage has not improved things.  Holtby has to be better than he has been, and at least better than Marc-Andre Fleury.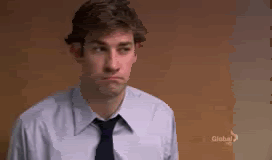 Things like shot volume or face-off wins, things that indicate a team driving possession, don't always earn you wins.  Sometimes things like Jake Guentzel helping prevent a Capitals goal early in the game happen and they're not quantifiable by statistics.  You're in the right place at the right time, or you're not, and sometimes that's how games are won or lost.  Some coaches like to think that finishing hits or winning puck battles will earn you some lucky bounces, but that doesn't work out all the time either. Sometimes it's by design like the Penguins third goal: a controlled breakout, some quick puck movement, and an inside track on an opposing defender.  The Capitals got a break on their first goal, but they couldn't find many others against a swarming Penguins defense.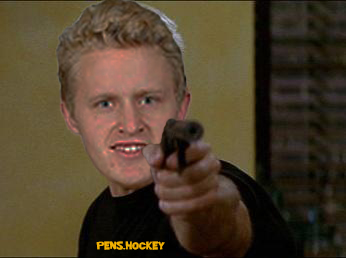 If the Capitals want to win this series, they're going to need to out-play Pittsburgh at every turn.  Force Pittsburgh to take the penalties you're crying to the referees to call for you.  Get better passes and shots off. Keep hitting.  Get sticks in lanes and block shots.  Make all the saves you need to or should make. Because the Penguins are in a place right now where nothing except their own lack of defensive teamwork is going to stop them.
FASTER, BETTER, SMARTER…PENGUIN HOCKEY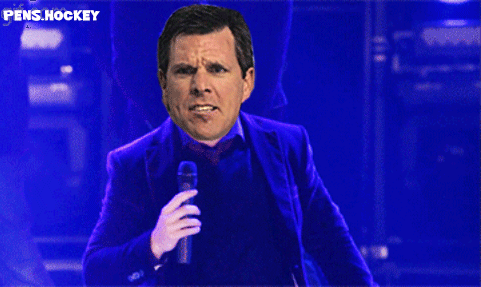 You all may have noticed this, but the playoffs are a time of general lineup consistency.  That being said, we're not breaking the bank to churn out the lineup graphic every game.  We are humbly sorry for any inconvenience this may cause you, our loyal readers.
Starting with Washington, there hasn't been much buzz about possible lineup changes from anyone who might make such decisions, but some Capitals fans on Twitter appear to be itching for a goaltending switch:
https://twitter.com/Karl_McDonnell/status/857961068773158913
https://twitter.com/d1llionaire/status/857778352882688001
https://twitter.com/sprochnicki/status/857777167056461824
https://twitter.com/jflyntzsportz/status/857777706515279873
I could keep going because Twitter is a cesspool of idiots, but the point is that, in light of the trade that sent Scott Darling from Chicago to Carolina for a third-rounder, Capitals fans are touching themselves hoping that (a.) Holtby will be sat in favor of Grubauer, (b.) he'll be the second coming of Matt Murray and carry them to the playoff promised land, and (c.) he'll get traded for something better than a third-rounder prior to the expansion draft.  It's really quite funny knowing that they lost one game to erstwhile Penguins backup Marc-Andre Fleury and their Vezina-nominated goalie is suddenly more toxic than a spent nuclear fuel rod covered in Ebola-infected feces.
(Edit: I lied:
https://twitter.com/tomgulittinhl/status/858328185267683328
In other words, nothing major is changing for Washington.)
For Pittsburgh:
https://twitter.com/katiebhockey/status/858062177818873860
Under no circumstances is Carl Hagelin returning to the Penguins lineup a bad thing.  As I've been chiming in on for the past week, Hagelin adds another veteran, speedy, tenacious, skilled winger to Pittsburgh's lineup, and adding him in over Conor Sheary (likeliest option) or Scott Wilson (probably very unlikely, he's due to score a goal in three days or so) will make another line that much more dangerous, both offensively and defensively.  Short of Matt Murray being back in the crease, Kris Letang magically recovering from his neck surgery, and knowing that every other player is at 100% health, you really couldn't ask for a better situation for the Penguins moving forward.
---
Around the Stanley Cup Playoffs
NSH@STL Game 2 – St. Louis wins 3-2, ties series 1-1
Jori Lehtera's first goal of the playoffs at 7:39 of the third period tied the game, and Vladimir Tarasenko's second of the game at 16:09 of the third was the game-winner, as St. Louis fought back against the Predators to tie the series at one game apiece.  The game was marred early by a knee-on-knee incident that sent both Colton Parayko and Vernon Fiddler to their respective dressing rooms; Parayko would return and assist on the game-tying goal while Fiddler was given a five-minute major and a game misconduct.  I'm guessing Fiddler won't be suspended for Game 3, but who knows anymore.  Regardless, Game 3 is happening in Nashville tomorrow.
EDM@ANA Game 2 – Edmonton wins 2-1, leads series 2-0
Any doubt that the Edmonton Oilers are not for real has likely evaporated by this point.  Cam Talbot made 39 saves and the Oilers got by on just 23 shots-on-goal with goals from Andrej Sekera and Patrick Maroon to take a commanding 2-0 series lead home with them to Edmonton for Game 3 tomorrow.  Jakob Silfverberg scored the only goal for Anaheim.
TODAY'S (OTHER) GAME
NYR@OTT Game 2 – Ottawa leads series 1-0
DO IT