I could put as much effort into this post as the Penguins put into game 6 but then this would be the only sentence.
There are a bunch of ways to look at this game, there are a ton of things you can attempt to take away from it, but in reality there is only one thing to do; hope that the team that gave a Bylsma-like effort tonight is nowhere to be found on Wednesday. Simple as that. The Capitals have cashed in on opportunities and have finally gotten the goaltending they need (though it isn't too heroic when you only face 3 shots) and now this series will be decided in 60 minutes. There is a lot of debate about momentum and if it carries from game to game, for the Penguins sake they better hope not. A season of title-defense is never easy when everyone is coming for the king, a king without his full protection is even more vulnerable, and now it is the final battle.
The first half of the period looked a lot like the end of game 5. One team wanted to shoot and one team wanted to play pocket hockey. 11 minutes in the Capitals get a powerplay and Yoshi scores. The Penguins were able to escape the rest of the period, but the team hasn't looked the same since Kessel scored in game 5. Truthfully, they haven't looked the same since winning game 4, almost like that "win it for Crosby" gutsy effort completely drained the tank.

Conor Sheary had the biggest hit and Olli Maatta was the teams best offensive player. That sums up this period. Conor Sheary also forgot how to clear a puck but it luckily bounced over to veteran Ron Hainsey, who then demonstrated for Sheary how to really not clear a puck. This period literally looked like any period played by a Bylsma coached Penguins team that needed one more win to finish a series.
Down 2-0, the Paint Can has a few murmurs, 15 seconds in the Capitals score. Matt Cullen gets called for a retaliation slash after being interfered with and the Capitals take advantage of poor officiating for once and cash in again. Some people wanted Sullivan to pull Fleury at this point but there are two problems with that: 1, Sullivan wasn't coaching this game and 2, the team wasn't going to magically start responding, they didn't have it and you could tell. It somehow got to 5-0 and then the Penguins scored twice. The 12 fans that stayed started mocking Holtby with the familiar "Holtby" chant, but as it echoed across the empty Paint Can seats it seemed more of a mocking of the team that now has to win one on the road to stay alive.
There is one thing left to do for both the fans and the players, especially the players: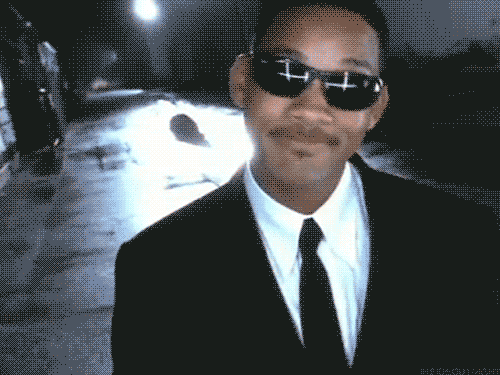 ---
THOUGHTS:
It has been a season full of adversity, and it is going to take one more complete team effort on Wednesday night. The series doesn't matter. The history between the teams doesn't matter. 60 minutes of hockey is the only thing separating these two teams from deciding who plays next week.
I'm going to get a lot of shit for this one, but I really don't care. Mike Sullivan is being out-coached for the first time in his tenure with Pittsburgh. Barry Trotz was able to separate Ovechkin from the Pens 4th line and Sullivan can't find a matchup. I truly think Scott Wilson or Carter Rowney could've done wonders in this game on the third line with the exclusive responsibility of never leaving Ovechkins side. Bench Sheary and move the other wingers up a line. HBK was last year, it was beautiful, it is no more.
Secondly, and I hate to say this because I know the backlash that comes with it, but if he is healthy I would not hesitate one bit in starting Matt Murray. Marc-Andre Fleury is the reason this team got this far, he has played out of his mind. So far this team has responded well in the "win this game for ___" games. So how about a "win this game for Fleury so it isn't his last." If he isn't healthy and the Penguins have to roll with Fleury then obviously that isn't the worst thing to happen, he has gotten the team to this point, but he has also helped the Penguins lose 3-1 series leads before.
Thirdly, I'm not putting the blame on anyone, or saying that starting Murray changes anything. The Penguins as a whole haven't looked the same since they "won one for Sid." The tank looks empty. It is up to Mike Sullivan to get to the gas station and fill up with premium, find the ignition and light the spark. It is up to the core of the team to find the will to give a full effort one more time. The road to the cup is never easy, and going 7 games in a series that features the top 2 teams in the league was hardly unpredictable. The way it happened gives an uneasy feeling, but at the end of the day a 7 game series is something none of us wanted but most of us expected. The series is not over. The season is not over. There are 60 minutes of hockey left to determine that, and if the Penguins can find themselves before that game starts then last night won't be the last game in The Paint Can this season.
Good luck getting any work done before Wednesday, I'd write you all a sick note if I could.