With their loss in Game 5, the Pittsburgh Penguins lost their first game in forever when leading heading into the third period.  Despite Carl Hagelin's first goal since January and a beautiful power-play goal by Phil Kessel and Co., the Capitals did not go gently into that good night.  Once again, the Capitals out-shot the Penguins…and this time, Braden Holtby shut the door and Marc-Andre Fleury did not.  It also didn't help that the Penguins strategy when leading and holding the puck in their own zone is to feebly loft the puck into the neutral zone and prepare to withstand another barrage.  On a long enough timeline, that tactic will fail, and it did on Saturday.
Pffffttth….
If the tide is indeed turning back in Washington's favor, we'll know for certain in Game 6, with the Penguins holding home-ice and being able to get the matchups they want.  Barry Trotz spent most of Game 5 juggling his lines, to some effect: Andre Burakovsky scored on a line with Lars Eller and Tom Wilson; Niklas Backstrom scored with Burakovsky and Oshie; Evgeny Kuznetsov scored with T.J. Oshie and Marcus Johansson; and Alex Ovechkin scored with Eller and Wilson.  It will be interesting to see if Pittsburgh tries shuffling their lines in Game 6, on top of some lineup changes (Conor Sheary is not doing anything, Scott Wilson is due a goal this month, and Trevor Daley might have been injured by Tom Wilson in Game 5 so we'll see if he's available).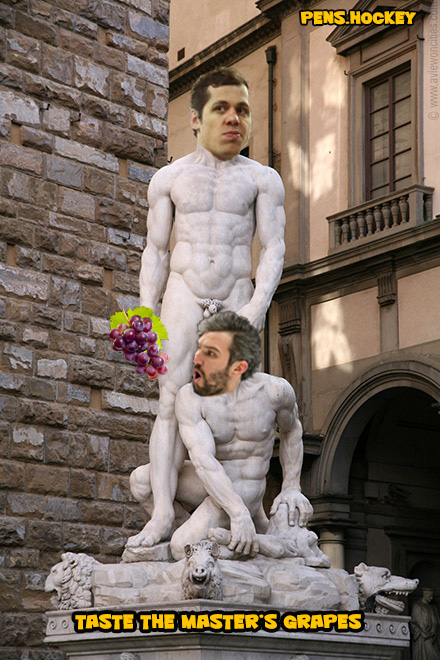 The biggest issue going into Game 6 is how the Penguins push back against the Capitals.  As I've mentioned here before, the Penguins' bread-and-butter all season long was the second period, and after Kessel scored his power-play goal the second period was largely uneventful:
This indicates a disappointing effort by Pittsburgh.  Whereas in most games in which they've been ahead by the end of the second period, they had spent most that period pushing their opponents around, this time Washington negated most of their effort and was rewarded in the first half of third with three goals.  To put not too fine a point on it, shots were 6-3 Washington in the second period.  That's very disappointing for a Pittsburgh team that tonight needs to win almost as much as Washington, and if they do just as poorly tonight, the Penguins will find themselves in a position to be eliminated for the first time since last year's Eastern Conference Final against the Tampa Bay Lightning.  No one wants it to come to that…except the Washington Capitals.
One guy I'd like to harp on is Bryan Rust.  After scoring four goals in the first round against the Columbus Blue Jackets, he has gone completely silent against the Capitals and is a -3 to boot.  Rust played 16:58/game against Columbus and, in one shift less, has played 16:50/game against Washington.  One thing I've noticed is that his shot volume has plummeted from 15 against Columbus to 5 against Washington (Rust had 8 shots alone in Game 5 against Columbus).  He spent most of Game 1 on Malkin's line, then went to Crosby's line for Game 2, but has been attached to Nick Bonino's line since.  Perhaps sticking him back on Malkin's line might get him going again?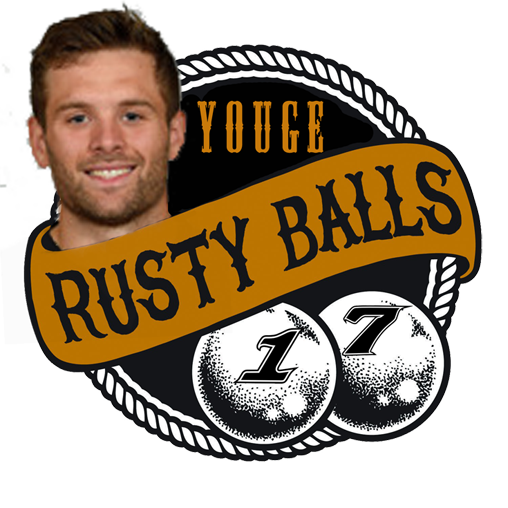 Last season this series looked similar, but since a lot of people seem to have short memories of how playoff hockey can give you everything and take it away just as quickly let's go back in time. Game 6 in Pittsburgh following a must-win game 5 victory for the Capitals in Washington. Phil Kessel opened the scoring in the first period. Kessel would add a 2nd and Hagelin would get his 4th of the playoffs in the second to give the Pens a commanding 3 goal lead. The Capitals slowly chipped the lead away along with a lot of help from some officials. So the game went to overtime. I tell you this because the team that won the Stanley Cup last year was one goal away from a 7th game in Washington. Just some perspective as this game approaches, and just so you get ready to run through a fucking wall…
This series was a match-up between the top two teams in the NHL. The top two teams in the NHL don't end a series in 5 games, that was an illusion that we believed in only because we are used to the Capitals failing. Saturday night was a reality check that Washington can play. Tonight the Penguins need to do what they've done all season and play their best game following a loss. Rad has said it all year, but there hasn't been a team that has stuck with the Penguins yet when they play their game. Tonight we need the Pens to play their game, and if they do, there will be handshakes on top of the skating Penguin.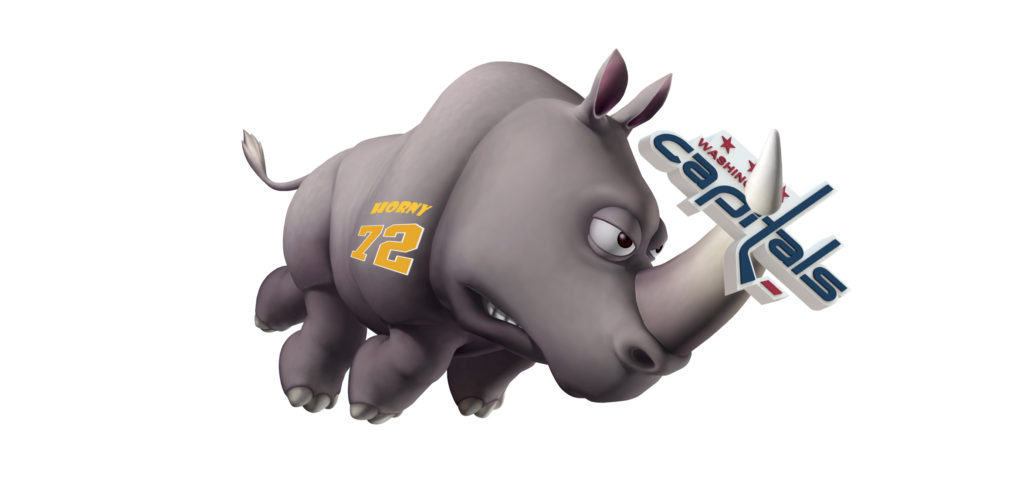 GET. IT. DONE.