Coming into this series we tried to tell you what was going to happen; one team was going to play hockey and the other team was going to try to play an outdated style of "hockey" that only ever worked in NHL HITZ 2003. The Columbus Blue Jackets entered the NHL along with the Minnesota Wild, and much like when a couple has twins the truth is one of them was a mistake. The good news for Columbus is the series is going to Columbus for most likely the only 2 games to be played there, and their newspaper has decided to get super creative:
#CBJ fans, make sure you pick up Sunday's Dispatch. You can get a #SidTheKid mask to wear to Sunday's #PITvsCBJ game @NationwideArena. pic.twitter.com/oxfoXz2ZXf

— Columbus Dispatch (@DispatchAlerts) April 14, 2017
Not sure which is more embarrassing, the fact that they think their fans can read or the pride an adult got for stealing an overused joke from Philadelphia. Unfortunately for Columbus fans that wouldn't be the only time Sidney Crysby will make an appearance in their newspaper today, because when not bawling his eyes out after every penalty that totally gets called for him he was also busy scoring more points than their entire team has put up in two games.
From one washed up Philadelphia joke to another,
Scott Hartnell is a terrible human. pic.twitter.com/oBxqTHYRU3

— Benstonium (@Benstonium) April 15, 2017
The Columbus Flyers, where losing is what we do.
The Penguins released this video of Mike Lange saying thank you to Dan Roone, fucking emotions and shit.
This one's for you, Mr. Rooney. pic.twitter.com/1I6YGfFDG2

— Pittsburgh Penguins (@penguins) April 15, 2017
Columbus didn't know what to do with such a classy much by an organization, but if this game showed us anything they most likely didn't take notes.
Another exciting night in The Paint Can against the Jackoffs started off as expected, Columbus had some step early as they didn't want to fall behind 2 games but as usual they forgot they had to play hockey. The slacker sometimes known as Sidney Crosby finalllllllyyyy decided to score in these playoffs 8 minutes into the game.
SIDNEY CROSBY Assisted by GUENTZEl & SHEARY @ 8:31
Sidney Crosby is now one of three players in #Pens playoff history to score 50 goals. pic.twitter.com/jkdEejD81A

— Pittsburgh Penguins (@penguins) April 14, 2017
50 Playoff goals for Sid?! Jagr (78) and Lemieux (76) are not out of reach for Crosby, unreal. This play brought to you by the pure hustle of Sheary the Hedgehog who's desperate quest for the golden rings scared Bobrovsky back to the Soviet Union.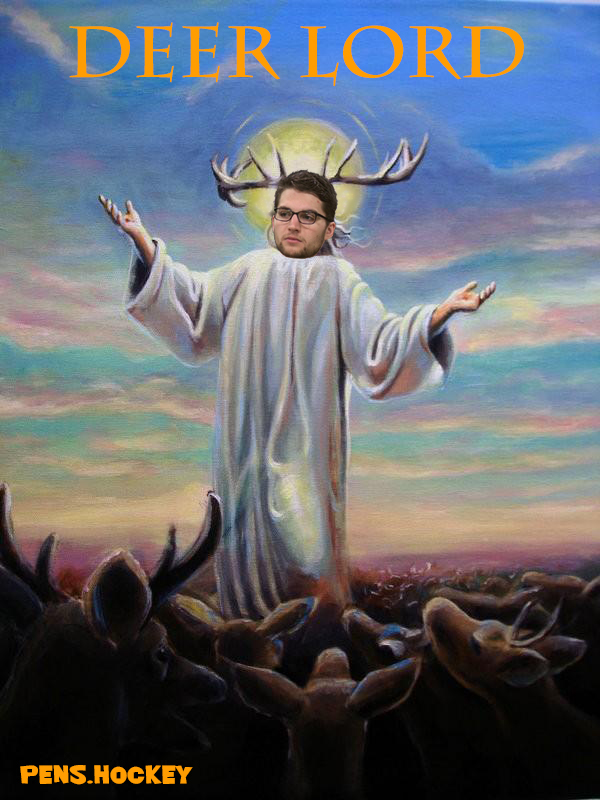 In case you aren't familiar, a Twitter follower once exclaimed "DEER LORD CONOR SHEARY" in the regular season, and that was all we needed to run with it. There would be no mo' goals in the first as Marc-Andre Fleury once again held the fort.

The fort has broken, ABORT! ABORT! The Blue Jackets are coming! Well a few of their fans probably came when Brandon Saad scored at the 7:00 mark to tie the game for Columbus, but much like their wives they eventually left disappointed after such early promise. Paul wanted you to know that Saad is from Pittsburgh by the way.
more of this plz pic.twitter.com/EfsGzpySL5

— ColumbusBlueJackets (@BlueJacketsNHL) April 15, 2017
Murray and his fucking glove. The Blue Jackets weren't even able to release their special tied-game streamers before THE TOP LINE was back to work.
JAKE GUENTZEL Assisted by CROSBY & COLE @ 7:51
Sid and the kids =

Let's see that Guentz-GOAL again. pic.twitter.com/Ss6aP76YJ5

— Pittsburgh Penguins (@penguins) April 15, 2017
That view isn't great, but this one is [sound attached so be careful in the workplace]
Need more hockey in your life? There's no reason to slow down between periods. Let's see that @jakenbake20 goal one more time. pic.twitter.com/M2Juw4ZEHt

— Pittsburgh Penguins (@penguins) April 15, 2017
How many 22 year olds go in on a 2 on 1 with Sidney Crosby and think shot first from that distance? This line can turn things on you so quickly, 7 seconds between the initial turnover in the defensive zone to the puck in the back of the net. SEVEN. It has taken you that long to read this line, well at least now it has because I am trying to prove a point dammit.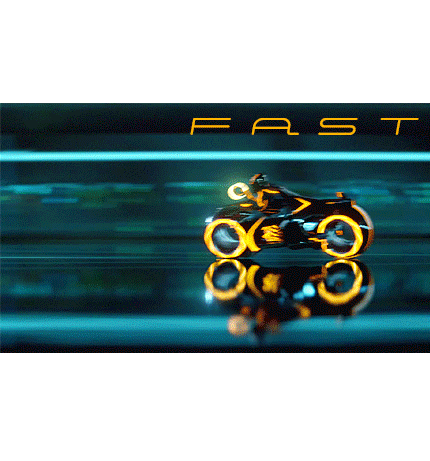 The Blue Jackets would head into the 3rd period with 29 shots already on goal, but luckily for everyone Marc-Andre Fleury sucks or something.
Starting the third period with the lead is something I wouldn't mind seeing the Penguins do often in these playoffs. Knowing Columbus was going to absolutely bring it this period there were two options, fall into a defensive shell and pray or give the biscuit to Agent 101.
EVGENI MALKIN Assisted by CROSBY (2) & COLE (2) @ 2:01
Evgeni Malk-IN THE GOAL! pic.twitter.com/pZN8X0NZsD

— Pittsburgh Penguins (@penguins) April 15, 2017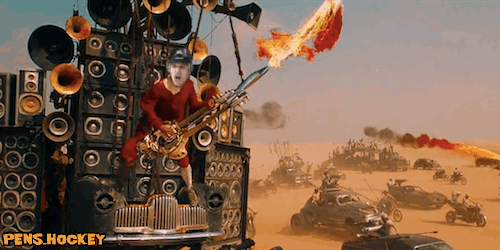 It's honestly like the Penguins Twitter team has to get one pun in per game or else David Morehouse will make them reenact scenes from 50 Shades of Grey. Errey claimed this goal to be a series changer for Bobrovsky or some shit like that, Root Sports only has a few games of coverage left this season so I would expect even more bizarre comments. The Jackets were broken at this point and decided to really turn on the Torts music, amplifying their cheap shots and other things that would never get you back into a game. With the goalie pulled in the final minutes it was the horny many making all of Pittsburgh horny.
PATRIC HORNQVIST Assisted by CULLEN & KUHNHACKL @ 19:14
Yep, that was easier without Bob. pic.twitter.com/UdCUl9OrCs

— Pittsburgh Penguins (@penguins) April 15, 2017
Hornqvist practically skating that into the goal is how you troll dear Columbus, not with crappy hits, but with insulting goals. Matt Calvert decided to congratulate Kuhnhackl on his assist:
.@BlueJacketsNHL in conjunction with .@united have released a statement:

Matt #Calvert was trying to reaccomodate Kuhnhackl's head#Pens pic.twitter.com/oucuj8Wmhr

— Don'tCry4MeJanHrdina (@SuburbanxRhythm) April 15, 2017
The initial hit is completely ridiculous and should be a suspension, but the fact that the piece of shit turned around to two hand punch Kuhnhackl as if he was the one at fault for breaking the stick should be the end of his season. It's the playoffs and you know what I'm getting ready to say next in terms of suspensions…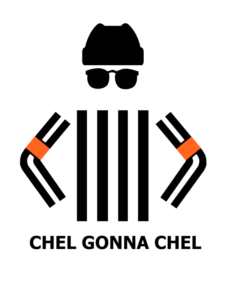 The game would end with the Blue Jackets almost getting 30 PIMS, allowing them to be owned by none other than Bob Grove:
CBJ has outhit Pens, 100-65. But Pens have a 2-0 lead. Torts' game plan working to perfection.

— Bob Grove (@bobgrove91) April 15, 2017
GAME
---
THOUGHTS:
One of the best things to come out of this game was the Penguins response. We all knew what Columbus would bring, and behind the steady hand of Mike Sullivan the Penguins treated them like a fat kid handles a piece of food that fell on the ground, blow it off and finish it.
Marc-Andre Fleury with a .972 save percentage so far this series as he has stopped 70 of 72, spectacular play by the veteran netminder. Sullivan also said they have a date in mind for Murray's return but refused to say anything else. F
7 goals by the Penguins so far and 7 different goal scorers, gotta love it
Pens in Columbus tomorrow, and with the final minutes of this game fresh in their heads it really wouldn't surprise me to see them come out and bury them
In case you missed it, one of our "artists" made this incredible Penguins playoff video including his/her/its own remix of the song which could make a pretty cool goal song, and would be a nice replacement over the already tired of it Party Hard. I introduce Penguinporn by J-Bot:
---
Around the Stanley Cup Playoffs
NYR@MTL Game 2 – Montreal wins 4-3 (1OT), ties series 1-1
Henrik Lundqvist continues his miserable record in playoff overtime, as Alexander Radulov scored the game-winner at 18:34 of the first overtime to win the game for Montreal 4-3 and tie the series as it heads to Manhattan.  Tomas Plekanec tied the game for Montreal with 18 seconds left.  The Rangers host Game 3 on Sunday.
SJS@EDM Game 2 – Edmonton wins 2-0, ties series 1-1
Zach Kassian and Connor McDavid each scored short-handed goals for Edmonton, and Cam Talbot stopped all 16 shots(!) he faced as the Oilers shutout the San Jose Sharks 2-0.  It was the first time since March 16, 2010 that the Sharks gave up two shorthanded goals in a game, and the first time it's happened against them in the playoffs.  Game 3 is Sunday in San Jose.
STL@MIN Game 2 – St. Louis wins 2-1, leads series 2-0
Jaden Schwartz scored the game-winning goal with 2:27 left in the third, and the St. Louis Blues became the first team in the 2017 playoffs to take a 2-0 lead going home. Jake Allen stopped 23 shots as he continued to hold the Wild offense largely at bay.  St. Louis hosts Game 3 on Sunday.

1st ANAL-UAL PENS.HOCKEY PORN POLL
PLAYOFF ROUND 1: BRACKET 4
We 'bounced' the Blow Jagoffs for 2 BIG ONE's …butt from the look of things, it's gonna be a rough ride on the road…PIK-A-PLAYOFFPORN
GAMES 41-50 vs GAMES 71-82
Game 49: "He beats his man off the wall, tries to open up his legs; but he just couldn't go down on him." - Bob Errey (9 votes - 32%) (52%, 17 Votes)
G78: "See if I can hit myself in my face with my own stick. (Errey) ... If that was just a question, I don't know the answer. (Steigy) ... The answer is, YES." -- Errey (15 votes - 43%) (48%, 16 Votes)
Total Voters: 33

Loading ...
Results so far…
R1 – B1: Game 38: "Crosby just whacked off with his left hand." – Bob Errey (16 votes – 52%)
R1 – B2:  Game 28: "Feels good when it's goin in…you want to ride it as long as you can." – Sid Crosby (30 votes- 94%)
R1 – B3: Game 4: "Taste it, you just taste it. You don't sit there and guzzle it, you just taste it. Okay?" "I think at the end of the night there will be some guzzling" – Bob Errey (26 votes – 84%)
LET'S GO PENS
DO IT