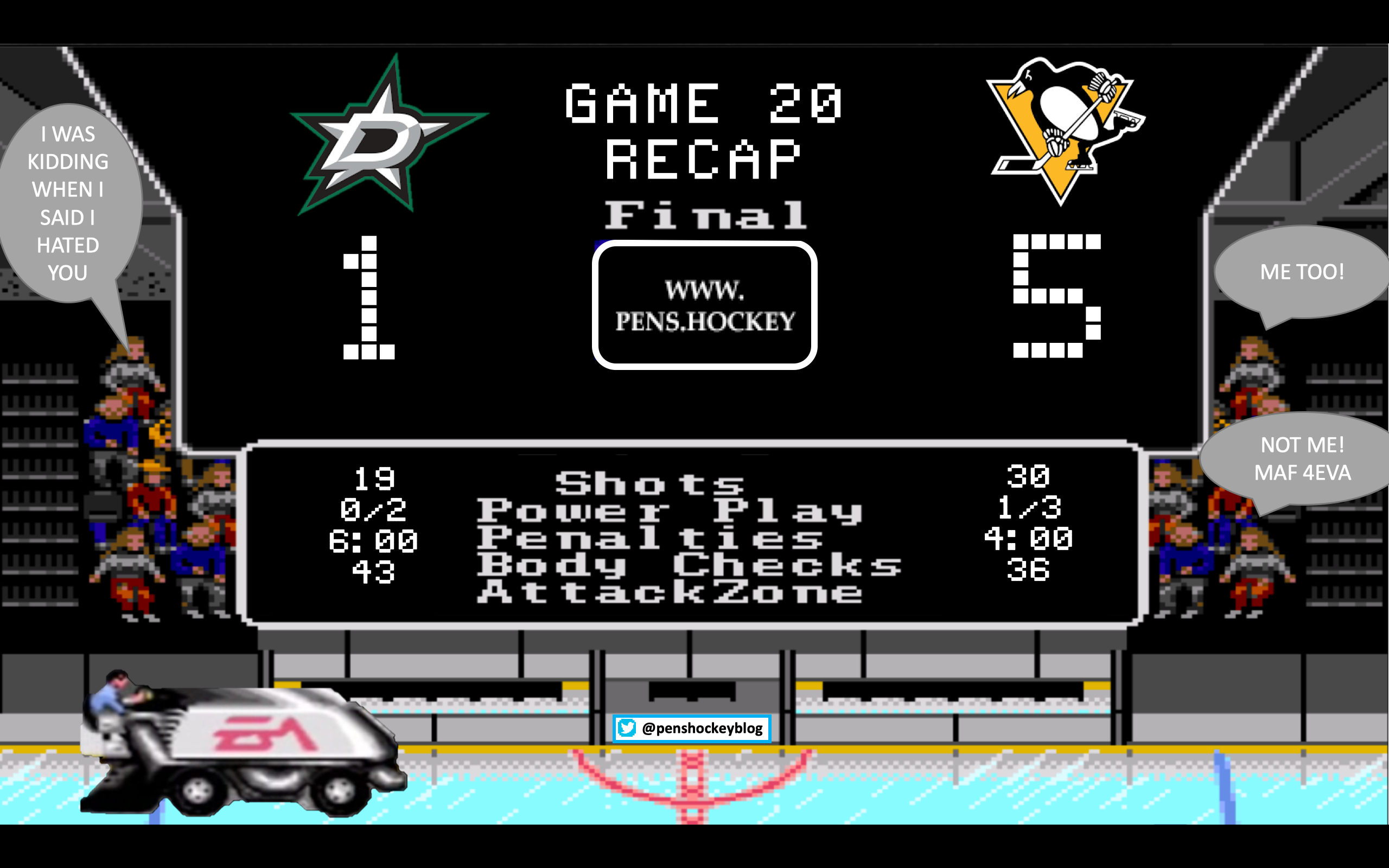 The Penguins played the Stars last night. Today is Thanksgiving. Thank you for deciding to take a break from Aunt Barbara's blabbering and read about some hockey with us.
Good News before the game: Sidney Crosby was back from his undisclosed injury, Evgeni Malkin was just taking a maintenance day at practice the day before so he too would play, Matt Cullen is still out, some girl got a kidney thanks to Penguins social media which is a really cool story.
Bad News before the game: Nickelback is still a band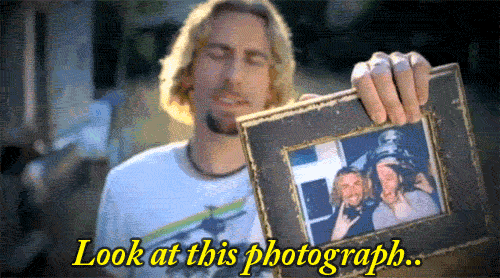 With Crosby back Mike Sullivan iced a team that actually looked like a good hockey team:
Let's do this.#LetsGoPens pic.twitter.com/X2lk7CfNQB

— Pittsburgh Penguins (@penguins) November 21, 2018
Riikola in for Ruhwedel, Sprong the odd forward out.
The Penguins were back in their beautiful alternate uniforms, I am surprised Crosby was comfortable making his return from injury in an alternate uniform. Right from the drop the Penguins looked like a team that not only just got their best player back but also had their top three centers playing in the same game for the first time since October. Not even four minutes in the Captain sent a nasty backhand pass to Guentzel reminded Khudobin that unwanted things happen when you don't close your legs
JAKE GUENTZEL (8) Assisted by CROSBY (12) & OLEKSIAK (5) @ 3:58
FIVE-HOLE, GUENTZ-GOAL 🚨 pic.twitter.com/Uge8DV529U

— Pittsburgh Penguins (@penguins) November 22, 2018
The gif doesn't showcase this insane pass by Crosby, so we will try our best:

Seriously… when a pass doesn't look like it will work in a screenshot yet it still does, that is when you know you're dealing with something special. Unreal. Nods to Hornqvist, too, for being a pain and disturbing the peace in front of the net.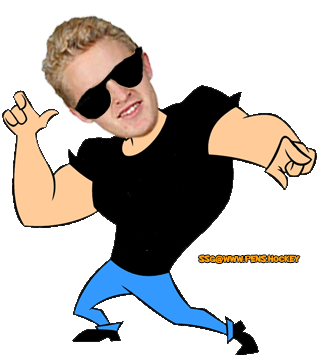 The Penguins would dominate the next three minutes and ended up on the powerplay, which would be dominated by Agent 101
EVGENI MALKIN (8) Assisted by LETANG (10) & KESSEL (15) @ 6:06 PPG
Malkin' it look easy.

That's a five-game point streak for @emalkin71geno (1G-7A). pic.twitter.com/5c0MUdlA8t

— Pittsburgh Penguins (@penguins) November 22, 2018
Taking bets on whether Hornqvist and Malkin planned this. Geno buys some time and somehow fires this puck through the legs of a jumping jack Pat and into a gaping hole in the net. Also apparently your dad was writing the Pens Tweets for this game.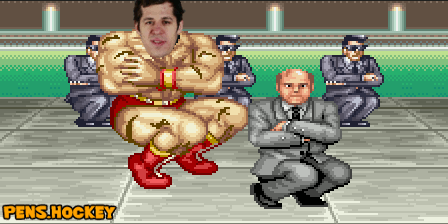 Following the goal the Penguins continued playing the role of Bambi Woods as they tore through the men from Dallas. Not even four minutes later a puck comes to Sidney Crosby and he put on a display so good it gave Bob Errey a stroke
SIDNEY CROSBY (9) Assisted by GUENTZEL (7) & HORNQVIST (6) @ 10:04
The captain is officially back and doing his thing. pic.twitter.com/w4EHJXsXYt

— Pittsburgh Penguins (@penguins) November 22, 2018
Crosby has scored some incredible goals in his career, but this may be the one that I will show future generations as it is the complete package of everything that makes him great. Edge work. Protecting the puck with one hand and shielding a player with the other. Edge work. Back hander that required a difficult save. Hand-eye coordination kick to the stick. Finish.
What am I thankful for this Thanksgiving?
The captain is officially back and doing his thing. pic.twitter.com/w4EHJXsXYt

— Pittsburgh Penguins (@penguins) November 22, 2018
The Stars got like one more look on goal and the Pens would end the period with a three goal cushion.
More shots and more goals through 20 minutes. pic.twitter.com/z9JFy0rZ1P

— Pittsburgh Penguins (@penguins) November 22, 2018
It's incredible how good a goaltender looks when the team isn't giving up chances.

The last time the Penguins had a three goal lead Mark Madden went on some weird asterisk rant, this time Sidney Crosby reminded everyone that things will be okay.
PATRIC HORNQVIST (9) Assisted by MÄÄTTÄ (6) & CROSBY (13) @ 3:20
If there's a loose puck in front, you know Hornqvist is going to find it.

Opposing goaltenders: you've been warned. pic.twitter.com/VnmsDHLr87

— Pittsburgh Penguins (@penguins) November 22, 2018
That hug between Crosby and Hornqvist… I'm crying and so are you. This play was going the other way until Crosby tracked down a loose puck and went dancing with the Stars
The hand-eye. The edgework (again). Worth stressing again that Sidney Crosby should be considered a war criminal. pic.twitter.com/U9SGty9JV6

— plymouth rock doesnt even slap (@G_Off817) November 22, 2018
Crosby gets control of this puck after knocking it out of the air on his backhand, get out of here. Great to see Hornqvist get on the board after being so instrumental to the goals scored in the first period.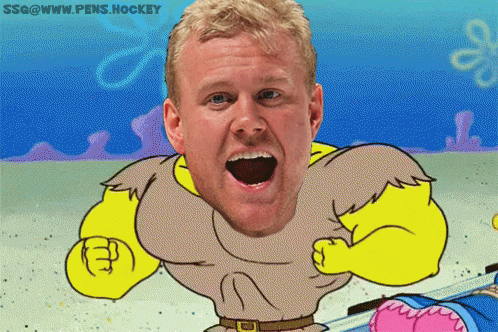 The Stars pretty much sucked in this period, Tyler Seguin had a breakaway that DeSmith saved and that was about it. During their suck the Stars had to go get a puck that was drifting into their own zone but Grant decided he would turn on the jets and give them a little bit of a scare, the Stars recovered but handed the puck over to Pearson and he made Jim Rutherford look smart
TANNER PEARSON (2) Assisted by GRANT & HAGELIN @ 8:52
NSFW. pic.twitter.com/umTpIXuWdF

— Pittsburgh Penguins (@penguins) November 22, 2018
Good. God. This is exactly what GMJR was looking for when he made this trade, a shoot first mentality. The fact that he opted for a slapshot instead of a wrister makes him that much cooler and a new personal fave. Someone somewhere is probably saying Hagelin scores that goal.
I don't think anything else happened in the period other than some dude trying to kill Riikola with a ridiculously late hit
That Ritchie hit on Riikola looks worse and worse each time I watch it pic.twitter.com/8icgO1tt9T

— Jim (@SportsingJim) November 22, 2018
Just a horrible play by Ritchie, somehow it only counted as a two minute minor which is becoming a bit of a trend with penalties against the Penguins. Riikola would return later in the game, the Stars would not.
DeSmith makes… DeSave.

[sorry] pic.twitter.com/QkSq2cPzCB

— Pittsburgh Penguins (@penguins) November 22, 2018
Seriously, fathers day is in June.
Up where it counts 👍 pic.twitter.com/mpqlRj6kSc

— Pittsburgh Penguins (@penguins) November 22, 2018
Domination in every sense. The Penguins were crisp and clean with their breakouts and Jacques Martin was very happy to share the new details, which if you missed that you should go check it out because for the first time ever something useful came out of a behind the bench during play interview.
The Penguins went into the third period knowing that if they found a way to blow this game Thanksgiving would be cancelled. The Stars didn't go away easily but the Pens didn't cave. Eventually someone scored for Dallas spoiling DeSmiths shutout bid. The Stars would get a powerplay chance with four minutes left but the Pens penalty killers were perfect. It should be noted that Oleksiak was called for tripping after this happened
The NHL: Where cross-checks from behind into the boards while the ref watches are totally legal because the game is basically over! pic.twitter.com/rzNSkpbndo

— plymouth rock doesnt even slap (@G_Off817) November 22, 2018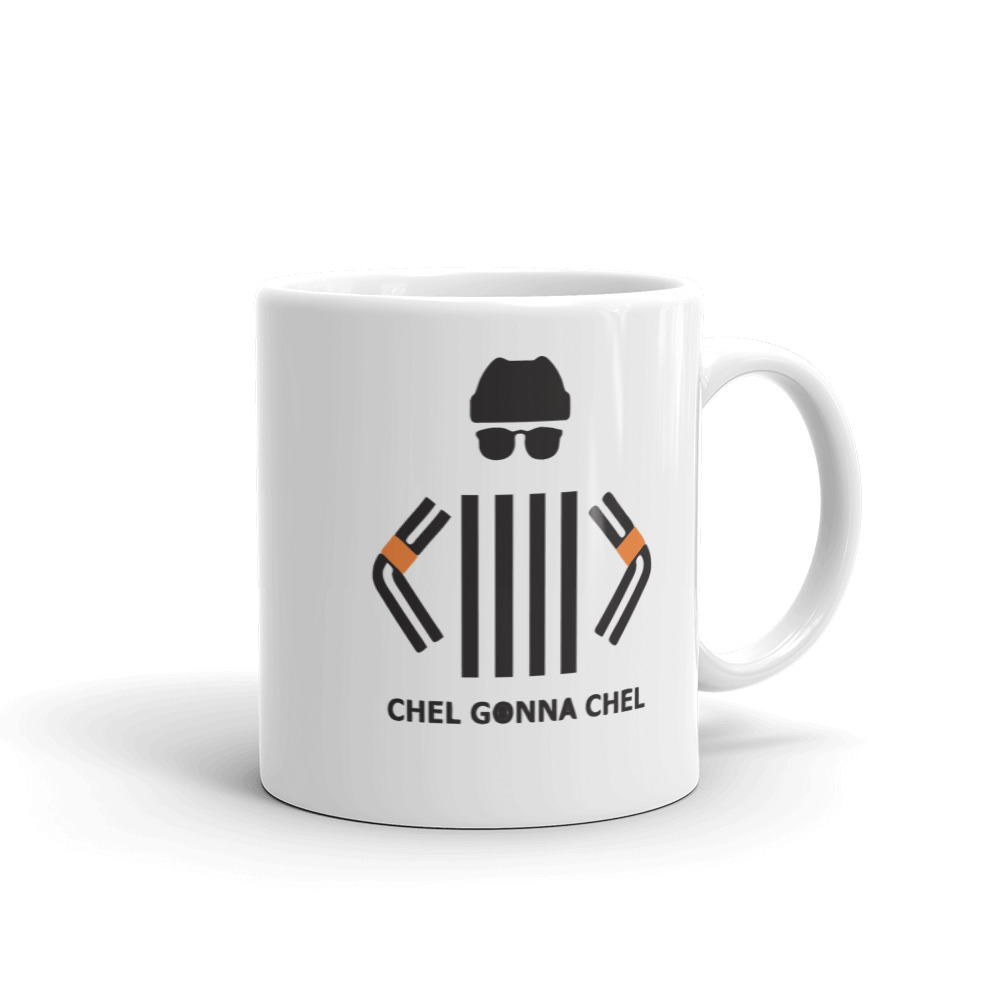 Time would tick down, and you bet your turkey loving ass that it feels good to drop this mahda trucking gif on you right now…
---
THOUGHTS:
The Penguins looked in control because they limited mistakes. Sure only giving up 19 shots helps, but limiting the odd-man breaks was a huge step against this really talented Stars team.
DeSmith making the save on Seguin is exactly what the Penguins needed. If that goes in they could easily fall back into their mental rut. Instead a goaltender comes up big and the team responds.
This is exactly what the team needed, not just a win but a dominating win. They are a completely different animal with all three centers healthy and Sullivan was finally able to use the team as it was designed. Every forward received over 10 minutes of ice time, most received 12+. ZAR and Brassard actually lead the team in TOI with 17:09 each as Sullivan let the top lines take a bit of a rest in the third
The line combinations in this game worked really well together. The third line was excellent but unable to finish, which isn't a surprise looking at the players. ZAR was outstanding in his new extended role. The fourth line didn't get destroyed though they were the only line to give up more shots against than for.
The new/old defensive pairings turned out to work, tough to judge with Corsi percentages considering the low volume of shots against in the first two periods but at 5v5:
Letang (65.71) – Dumoulin (58.54)
Maatta (70.59)!!!!!!! – Riikola (56.25)
Johnson (55.00) – Oleksiak (50.00)
Oleksiak recorded 6 hits! Oleksiak is currently 14th in the league with 57 hits. Jack Johnson is actually 9th in the league with 63. William Carrier is leading the league with a ridiculous 105 hits in 22 games, the next closest Ryan Reaves with 86. Both play for Vegas, so bring ice packs for that game.
Seth Rorabaugh Tweeted it first, but the Penguins are now 6-1-2 when Crosby, Malkin and Brassard all play. The team is now three points out of a playoff spot and six points out of the division lead despite this stretch of games
I've always viewed the NHL season in ten game segments, the Penguins finished the first 10 games 6-2-2 and this set 2-6-2. The first ten games and the stats about the three centers being healthy may be less of a coincidence than those who hate Brassard want to admit. 62 games remaining, if the Penguins continue building off of last nights performance I like their chances in this division.
---
Happy Thanksgiving to all of you that help make this place what it is. We try our best to bring you laughs and hopefully we deliver more times than not. Thank you for taking time out of a holiday centered around family to read this article. We would be nothing without our readers and commenters, and that is what we are most thankful for. Thank you for all of your support, the entire Pens.Hockey staff wishes you and your family the happiest of Thanksgivings, please take time to slow down today and enjoy those that are surrounding you because you never know when they won't be there. And remember, if you can't identify the crazy family member that everyone makes fun of… it's you.


Loading ...