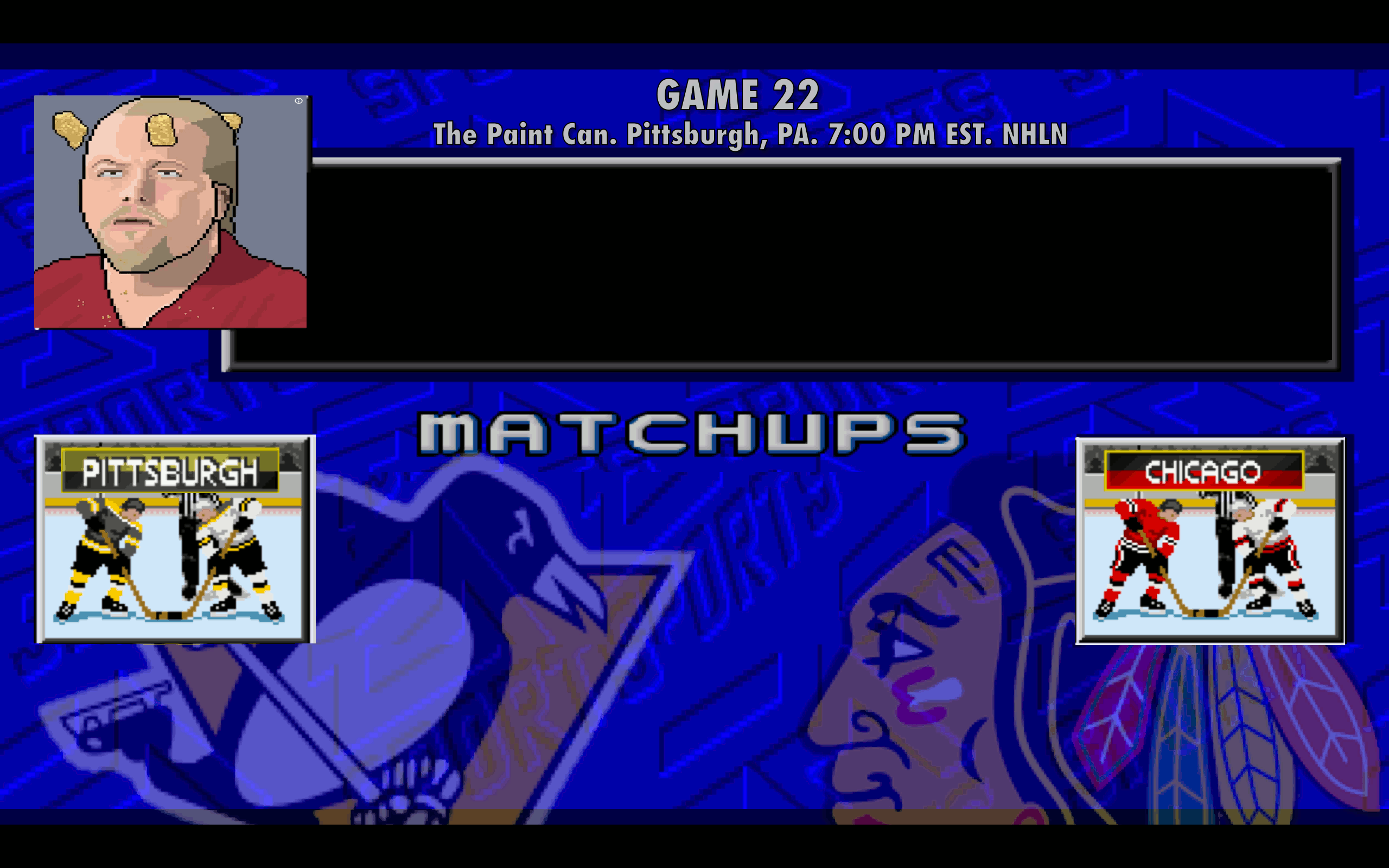 So you might have heard that a bunch of the Pens.Hockey community are going to tonight's game.  As someone who's not going, that's still pretty awesome!  Getting together with a bunch of people you met online is not as terrifying as it might have sounded fifteen-plus years ago.  I met my wife and the mother of my first-born son in similar circumstances, so crazy things can certainly happen.
You guys chose a hell of a game to go to.  Of course the Penguins are in the thick of things in the Metropolitan Division (tied with the Blue Jackets and Devils for first with 25 points), but then you've got the Chicago Blackhawks who are pretty talented in their own right, even if they are in fourth place in the Central Division and just outside the playoff picture.  There have been times in the last few years when many would have expected these two teams to meet in the Stanley Cup Final, but the Blackhawks have either been underperforming or just aren't as good as advertised.  Case in point: the Blackhawks were the team with the best record in the Western Conference last year, but they were swept out of the playoffs by the eventual Stanley Cup runners-up, the Nashville Predators.
So perhaps at this point the Blackhawks are the West's equivalent to the Capitals: perennially expected to contend for the Cup, but running up against those expectations and better teams.  To their benefit, Corey Crawford is having another very good season thus far, sitting amongst the top five or six goaltenders in the League statistically, and they're getting balanced offense along with it.  One aspect that they are not good at is their power-play, currently at 29th.  Their power-play wasn't great last year (19th), but you would expect it to be better with guys like Patrick Kane, Artem Anisimov, Brandon Saad, and SUPER CAPTAIN AND WAY BETTER THAN EVGENI MALKIN Jonathan Toews.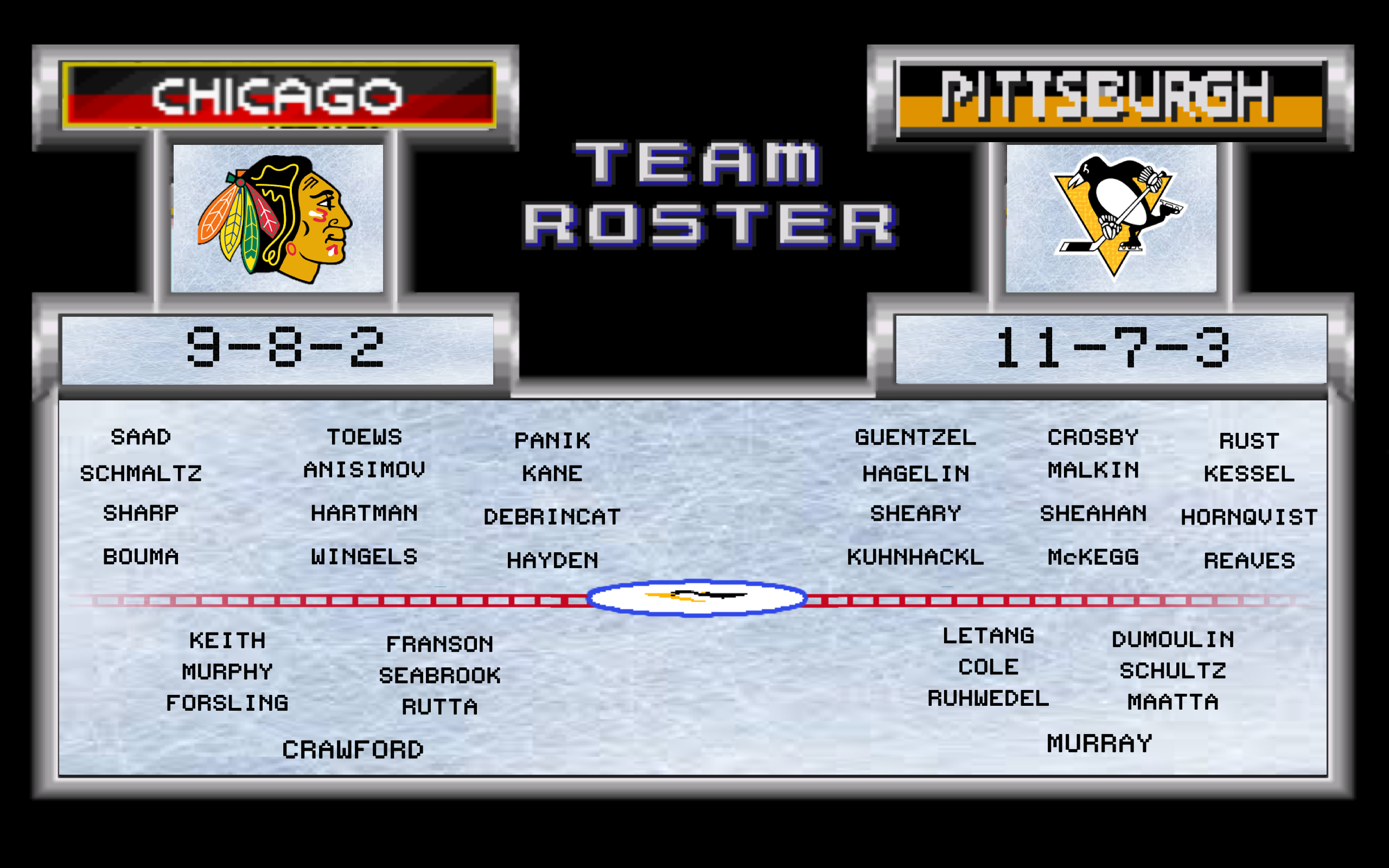 To those in our community who are going to tonight's game, have fun, don't punch too many Blackhawks fans, and
LET'S GO PENS!