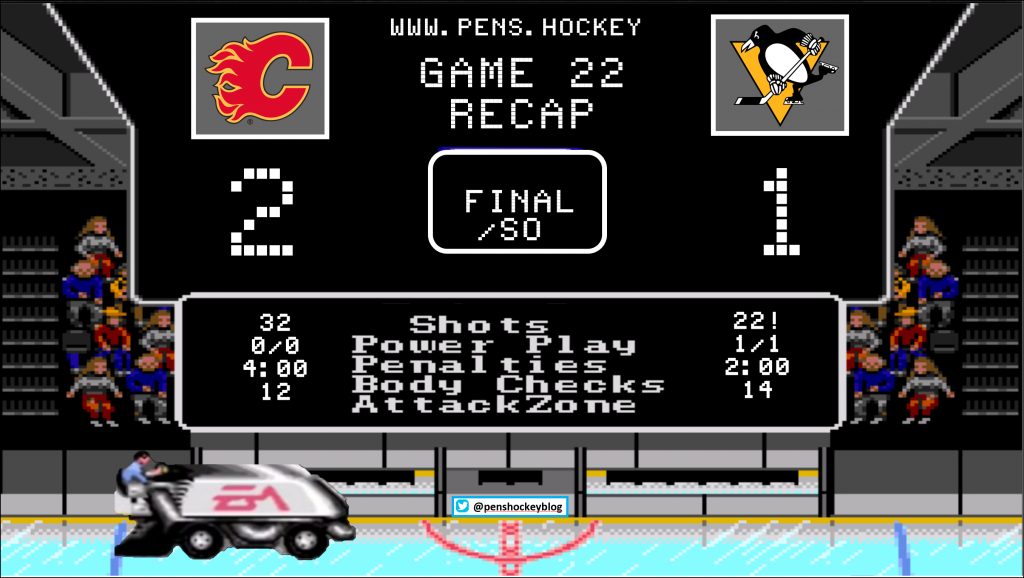 Why do they even have hockey that far west? Don't then know how late that is for me?!?!?! Bastards.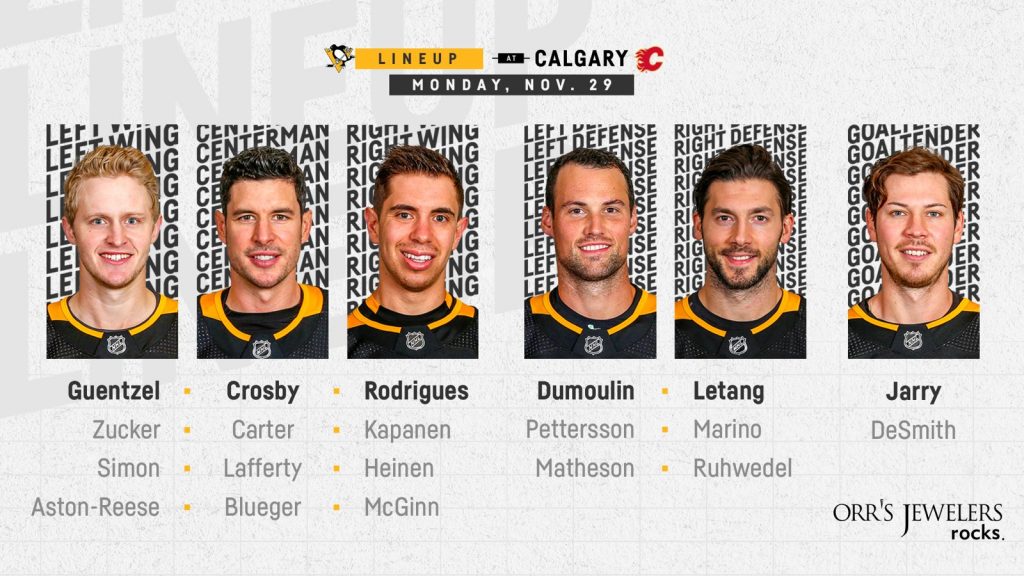 Rust is 'week to week' and didn't head out west. But the good news is that Geno is with the team, if only to participate in practices in a 'don't touch me' jersey. I knew asking who to sit when Geno came back was stupid of me…
Curiously, Lafferty is in over O'Connor. And to me that's curious in a 'wtf is the coaching staff thinking' kind of way, but I'll just presume they know things I don't know. That's usually a safe bet, for anybody… about anything, really. Except maybe bourbon.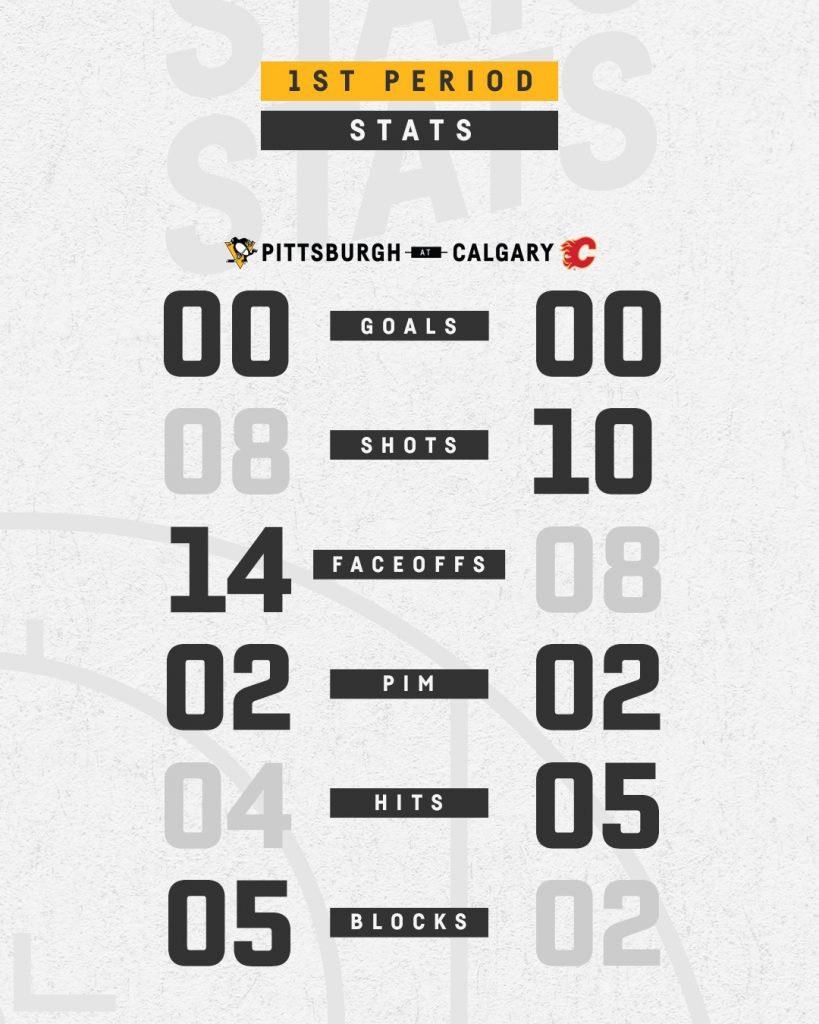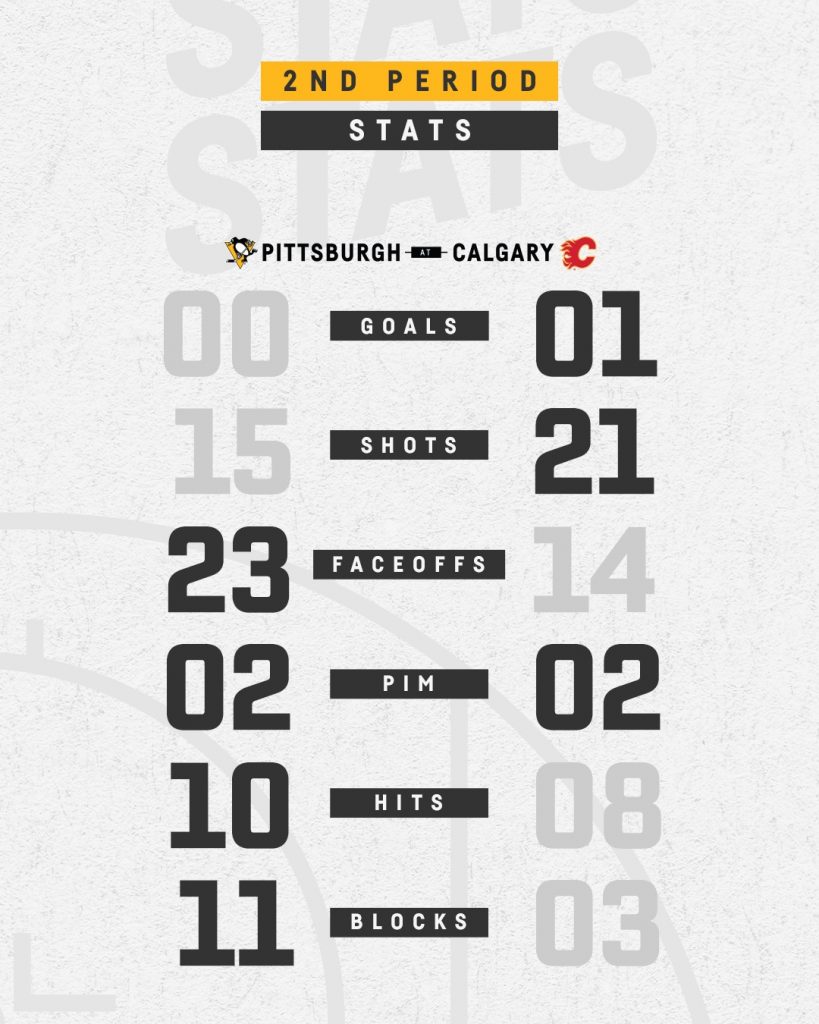 Finally, in the 3rd period, there were highlights worth talking about. Jarry made a sick save on CatChuck.
and then the Pens PP would Get Serious, with Sid and Jake doing the thing.
Guentzel (9) from Crosby (5), Letang (11) – 12:35 – PPG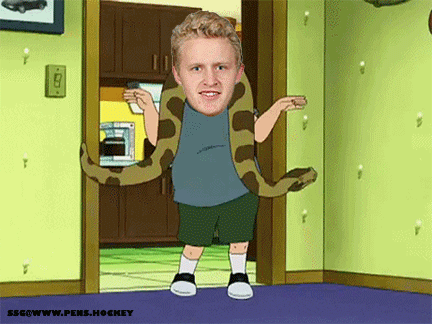 A marvelous deflection from Jake on a pass from Sid that looked like it was going to ERod dahn low, but Jake snaked it out of the air anyway. Kewl.
The rest of the period was the Jarry show, except you'll just have to imagine it because, again, no highlights.

Here's what happened in OT:
Yup, that's pretty much it. Which means a shootout is coming. Which means…

OK, make fun of Disco Dan Bylsma all you want, but the Pens were KILLING IT in the shootout when he was at the helm. Tonight they were 1/7. That blows.
GAME
I will stay up for some of those West Coast games, probably, and bourbon will be involved, definitely, so the post quality will not improve, most assuredly.