21 years from now you are going to be at a Penguins game, and the camera is going to pan to a 50 year old Sidney Crosby in attendance, and your kids, grandkids, whatever,  aren't going to understand why you are fighting back tears. Legends never die kid, legends never die. In my gameday report over at thepensblog I listed Crosby as the player to watch, with my reasoning being:
"The level of desire, work ethic, and leadership that Crosby is showing right now is something we will all take for granted at some point. Tonight I encourage you to just sit back and enjoy what this man is doing, because it won't last forever, and it is damn fucking special."
It's not just the goals he is scoring, the man is truly putting this team on his back and setting an example every shift, the true definition of MVP. My Crosboner isn't going away anytime soon, but I must digress a bit and give you fine people a recap of the game that went down.
Ian Cole (2) assisted by Kessel (16) & Schultz (6) @ 8:47
Nice change of events getting the first goal of the game. Great awareness by Schultz to pinch in as soon as he saw Kessel in trouble, kept the play alive long enough for Kessel to get the puck again. Cole with a perfectly placed shot. This Cole Schultz pairing is something none of us expected, but all of us will take it.
Devin Shore assisted by Eaves & Johns @ 11:25
Every announcer called this a goal for the PA native Johns except for the only man calling this game that is in the hall of fame. Mike Lange said he would give Johns a special goal call if he scored in this game, and he didn't use it because he knew. Seriously one of the best in history. The 58-8 pairing allowed the puck to go boards to boards twice within the blue line, that's usually not a good strategy.

Patric Hornqvist (6) assisted by Malkin (14) & Crosby (8) @ 7:43 PPG
The Penguins powerplay was 1/21 or something ridiculously stupid like that while Hornqvist was out. Granted it still only went 1/5 in this one, but his net front presence makes the 4 O, 1 D lineup work. Not sure why Niemi stood up once Horny got the puck but it sucks to suck. Look at the pace on that pass by Geno to Letang at the 32 second mark, great view of that play and really shows how the powerplay can carve up a team when it is on.
Tyler Sequin assisted by Spezza & Klingberg @ 11:21 PPG
This is just a filthy shot by Sequin. Starting to look like another track meet of a game, and everyone was getting ready for it. Should be noted neither of the 2 goals so far were on Fleury, ain't nobody saving that Sequin shot on purpose. Throughout the game the ROOTs team changed their pronunciation of Sequin 257 times, and Steigy tried to use it as a pun 6 times. The best thing about Tyler Sequin is Boston gave him away: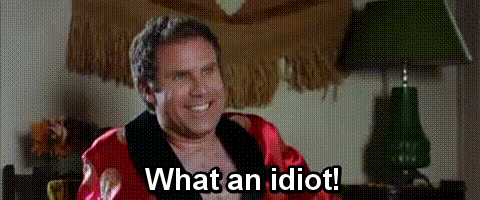 Sidney Crosby (16) assisted by Sheary (6) & Hornqvist (10) @ 19:38
The period is almost over, heading to the third tied, and the leader of this team decides he is going to bust his balls with hard work in the very last minute of the period. The rest of this highlight speaks for itself. This mother fucker is literally scoring from anywhere right now.
Conor Sheary (6) assisted by Crosby (9) & Schultz (7) @ 16:22
2 huge saves by Fleury resulted in the perfect Sullivan era goal. Justin Schultz with a laser of a pass to Crosby, who does all the work and puts a perfect backhand pass on Sheary's tape. Conor Sheary, Patric Hornqvist and Sidney Crosby need to forever be the first line. They click, and they know how to finish plays.
Eric Fehr (3) assisted by Kuhnhackl (3) & Letang (11) @ 17:14 ENG
I was openly bitching about the decision to play Fehr and Wilson over Guentzel on Twitter, so Fehr decided to score an empty net goal. He had to add in a touch of flair with it to make it look like he did something meaningful, but for 2 million dollars I will remain unimpressed regardless of being hooked while shooting. For the record, I don't apologize because Guentzel would've buried that with a goalie in net.
Nick Bonino (2) assisted by Wilson (4) & Cole (5) @ 17:55
So nhl.com decided that they didn't want to supply a highlight for this goal, but I am pretty sure this is it.
GAME
---
Thoughts:
The first line needs to stay together. Sheary is on pace for over 20 goals, when is the last time all 3 forwards on the top line scored more than 25?
Really good to see Fleury with a solid game in this one
The team continues to split up HBK and then puts them back together. Though this is a good time for line up rearranging, I think HBK needs to be retired, and they need to find a true lineup. Rust and Geno work well together, and finding them a permanent line mate is essential. I'm all for reuniting HBK in game for a boost, but I think a Kessel-Geno-Rust line is a tough line for an opposing teams second pairing
Justin Schultz with 2 assists in this one, finishing with 3 points in the back-to-back. Really hard to be anything but pleased with his play in the first quarter of the season
Carey Price is said to have the edge in the Hart Trophy race at the quarter point of the season. Apparently the voters haven't watched Crosby
Last time the Pens scored 5 (or more) on December 1st the won the cup, buckle up bitches

Yinz had to know this one was …cuming, right?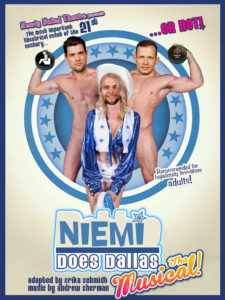 Pick yer TEXAS STYLE slow load...
1) "Tonight, he's rubbing guys out, rubbing them out strong" – Caulfield (61%, 17 Votes)
5) "He's got the young legs, he's got the good legs." — Errey (14%, 4 Votes)
2) "He hit him right in the big D." — Errey (11%, 3 Votes)
4) "Oh, he couldn't finish. He was right there, and he couldn't bury it." — Steigy (11%, 3 Votes)
3) "They don't mind activating their D." — Errey (4%, 1 Votes)
Total Voters: 28

Loading ...