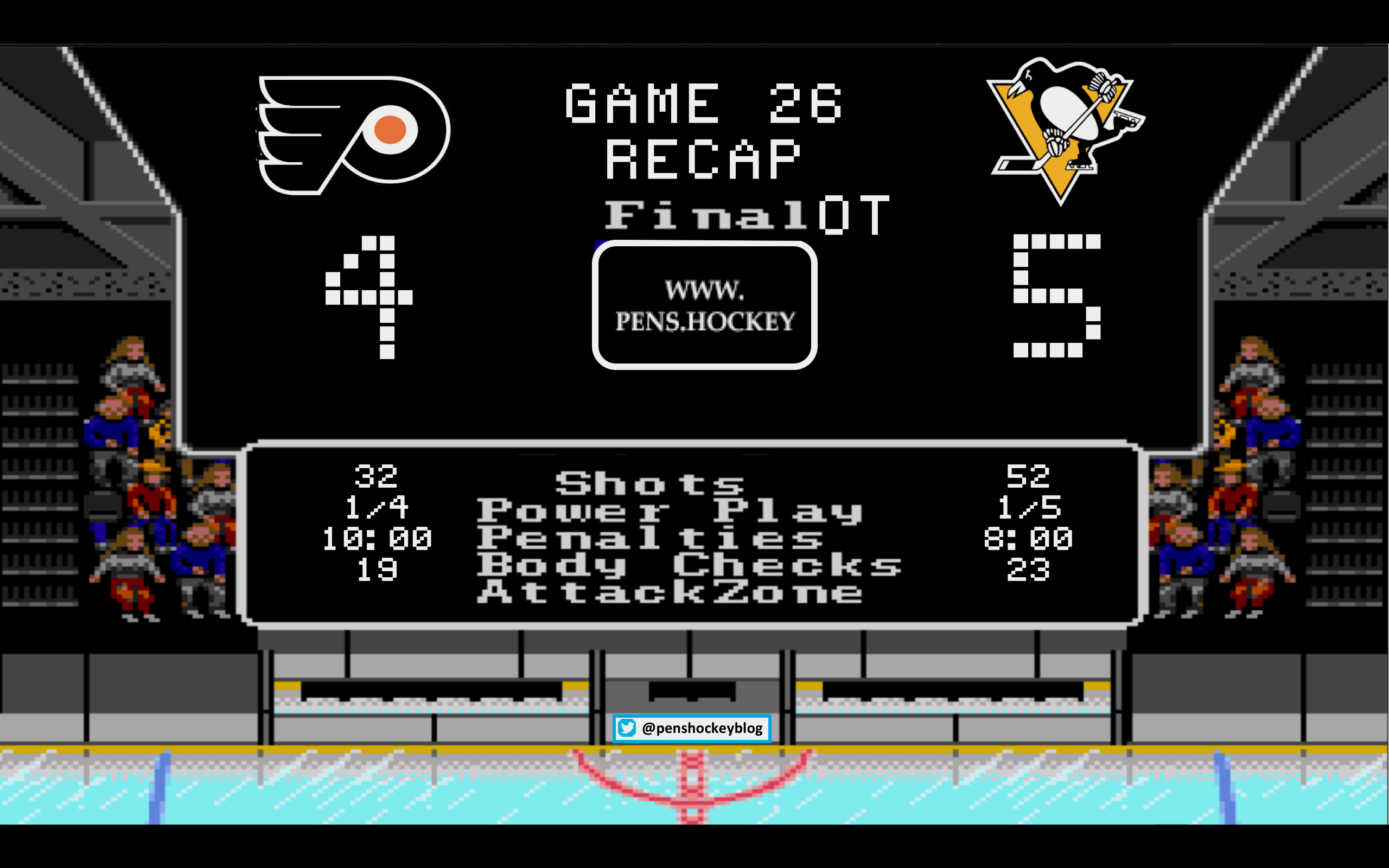 click the banner for stats
There is nothing like seeing the Flyers to get your blood pressure up a bit. Just the sight of that awful shade of orange makes you reach for a knife. After thoroughly handling Tampa a few days ago it was easy to assume the Penguins were "back" and they were going to stomp on their rivals in this one, but this game had all of the familiar feels of the grind it out rivalry that it is.
Ian Cole was a healthy scratch again, and Jason Mackay said everything that we've been saying in the comments, but he has a blue check so now it's super serial:
The real reason why Ian Cole has been a healthy scratch? The Penguins are trying to trade him: https://t.co/tBQGrBWKHx

— Jason Mackey (@JMackeyPG) November 28, 2017
Evgeni Malkin has also been a "Healthy" scratch, maybe they are making a Malkin-Cole package deal for Datsyuk. Odd stats before we get started with the recap:
Ruhwedel (+1) is the only Pens' player who's been here since start of the season and is plus.

— Bob Grove (@bobgrove91) November 27, 2017
Sheahan has had only 5 losing nights in the faceoff circle since coming to the Pens (140-118, 54.2%).

— Bob Grove (@bobgrove91) November 27, 2017
Sid has not had a point in either of his last 2 games vs. Flyers. He has never been held off the scoresheet in 3 straight GP vs. Flyers.

— Bob Grove (@bobgrove91) November 27, 2017
The first period was a little uncharacteristic compared to what we've seen from the Penguins so far this season in terms of shots; the Penguins finished the period with 17 shots on goal while the Flyers managed 10. Of course the Penguins shooting percentage is still as low as DKs IQ so only one of those 17 shots went in at the hands of The Jackal himself:
JAKE GUENTZEL (10) Assisted by SCHULTZ (7) & MURRAY @ 16:03
https://twitter.com/penguins/status/935308440410427393
How similar does this shot look? It looks identical to the goal Kessel scored against Tampa, down the boards and rip it far-side post. Just an absolute snipe by the man that now has 8 goals in his last 11 games.
This is the first time the Penguins have had three goaltenders record an assist in a single season since 1990-91.
Tom Barrasso 5
Frank Pietrangelo 1
Wendell Young 1 https://t.co/yLcMbOtGKB

— Seth Rorabaugh (@SethRorabaugh) November 28, 2017
Niemi is forever on the all-time points list as a Penguin, only 4 behind Eric Tangradi.
Here's a look at your #PHIvsPIT stats after the 1st period of play. pic.twitter.com/hHz2d2vHwR

— Pittsburgh Penguins (@penguins) November 28, 2017

The Penguins got themselves into a sticky situation early in the 2nd when they lost two defenders to the penalty box, giving the Flyers a 5 on 3 with 2 penalty killers in the box. The Flyers wasted no time and Ghostisbehere scored to tie the game at the 3:40 mark.
The game looked similar to the first period with both teams getting their looks and in retrospect the Penguins wish the horn would've ended the period with 5 minutes left…
First Konecny scores at 15:05 after a puck just trickles in by Murray, then with 4:21 left Jakub Voradik skates full steam into Murray, losing an edge in the process
If you didn't see it, here's the sequence on which Matt Murray was injured: https://t.co/ttknNMzEgj

— The Athletic (@TheAthleticPGH) November 28, 2017
Murray would leave the game favoring his leg on the way off the ice and suddenly the Penguins goalie situation got real. To literally add insult to injury the Flyers would cap off the period with their third goal of the frame when Couturier scored at 19:28.
Sometime in the period this happened… not much of a hit but whatever.
Reaves hit, featuring a rare Bob Errey dab. pic.twitter.com/8pl5Y14pBq

— Pittsburgh Penguins (@penguins) November 28, 2017
Numbers after the 2nd. #PHIvsPIT pic.twitter.com/FmUeMDbwX1

— Pittsburgh Penguins (@penguins) November 28, 2017
31 shots in 40 minutes of play is kind of  crazy if you think about it, that is 0.77 shots per minute.
The Flyers just put up 3 on you in one period at home while you watched your starting goalie get hurt. The only way Philly could be more Philly is if they take an early penalty in the third…
PATRIC HORNQVIST (8) Assisted by GUENTZEL (6) & CROSBY (14) @ 1:07 PPG
Patric Hornqvist's goal extends his point streak to three games (1G-2A). He has seven points in his last seven games (3G-4A). pic.twitter.com/3A5Rep3t3b

— Pittsburgh Penguins (@penguins) November 28, 2017
Hornqvist scoring goals the same way every time, hard work that pays off and  some underrated hands.
The goal made it a game again and brought the arena to life, but the Flyers would make the next push until Bryan Rust blocked a shot and took it to the house:
BRYAN RUST (4) @ 1:46
RUSTY, DOING IT ALL. WOW. pic.twitter.com/3GNTJd18Lx

— Pittsburgh Penguins (@penguins) November 28, 2017
Just a crazy good block and then blowing by the player the Flyers organization thought was their savior in terms of defense.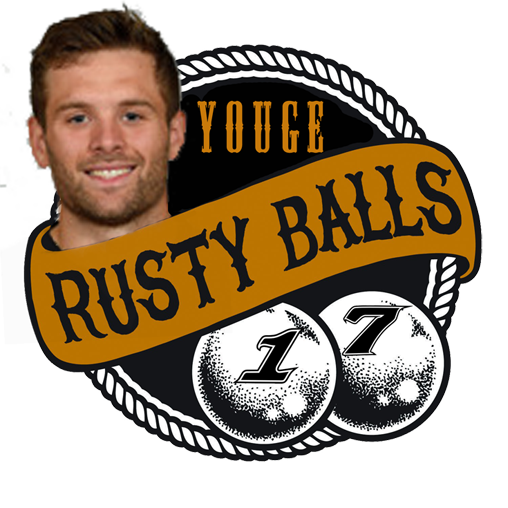 The power of the Rustache is elite, his celebrations are becoming classics, and his points per game while having facial hair (November and playoffs) is becoming legendary.
https://twitter.com/penguins/status/935333282958503936
After the tying goal the game fell back into its pattern of 2 Penguins shots to every one Flyers opportunity that Tristan Jarry was able to shield off. Then an unfortunate blown tire gave Michael Raffl a golden opportunity at 16:19:
WHAT A GOAL! MICHAEL RAFFL! OH MY GOSH! pic.twitter.com/HHKoGB3fhY

— Broad Street Hockey (@BroadStHockey) November 28, 2017
Really strong power move by Raffl in the crease, Jarry played everything perfectly but has most likely never seen a player make that cut through the crease so efficiently before.
The Flyers had the lead back with less than 3 minutes to go, the Penguins hopes of a comeback win seemed crushed, but I got to tell ya, these Penguins might not be as dead as the media thought… goalie pulled, offensive zone face off, you have to win it Sid, you have to win it:
JAKE GUENTZEL (11) Assisted by SCHULTZ (8) & CROSBY (15) @ 18:56
The kid is CLUTCH. pic.twitter.com/oZsHKPqXSL

— Pittsburgh Penguins (@penguins) November 28, 2017
With one clean play the Penguins wiped the filthy lead off the scoreboard and planted another property owned sign.
During the third period Crosby took on his role as captain and lead the team in every aspect of the game. He was determined to win this game for Matt Murray, almost like seeing Murray in street clothes during the intermission possessed Crosby to go to another level (dude has more levels than Candy Crush). When we reflect on how great of a leader Sid was, second to Toews obviously, it's periods like these that we will remember.
Here are your #PHIvsPIT stats heading into OT. pic.twitter.com/vJXcsWN8Vq

— Pittsburgh Penguins (@penguins) November 28, 2017
50 freaking shots, or 0.83 shots per minute.
Three on three overtime was essentially going to be whether the Flyers could hold on or not. As DopeFish pointed out in his gameday the Flyers have 3 offensive players, which doesn't bode well for them in a 3 on 3 setting. The Penguins on the other hand are embarrassingly stacked, and trust me hockey fans, we love every minute of it.
SIDNEY CROSBY (10) Assisted by LETANG (17) & KESSEL (21) @ 1:48
https://twitter.com/penguins/status/935344130535972866
The saddest part of this goal is how many of us overlooked the skill involved because we are so accustomed to this from Sid. Letang to Crosby's stick, 11 years later and still leaves you in awe.
Feeling right now:
VICTORY IN OVERTIME! The #Pens defeat their bitter rivals from cross-state, 5-4. Now that's what we're talking about! pic.twitter.com/cxCbRMpx6A

— Pittsburgh Penguins (@penguins) November 28, 2017

GAME BITCH

Gudas Gone Wild!
"Its 2 and 3/8 inches in diameter!" -Errey (41%, 13 Votes)
"Letang looks for the stick, Crosby's asking for it, and he gets it right where he wants it" - Bibs (19%, 6 Votes)
"The stick of Crosby, like a snake's tongue." – Keith Jones (13%, 4 Votes)
"He gets in position, it goes back, and right there he opens up and splits his body. He gets the most out of it." -Jay (9%, 3 Votes)
"Watch how he reaches around... RIGHT THERE! Yep, right on the hands." - Errey (6%, 2 Votes)
"Crosby's asking for it, and he gets it right where he wants it." -Errey (6%, 2 Votes)
"You know Crosby's feelin it when he's in and around the crease area a lot." – Keith Jones (3%, 1 Votes)
"Claude Giroux slithers his way down" - Mears (3%, 1 Votes)
"I can't tell what it hits exactly from there guys." - Sultry Bob (0%, 0 Votes)
"This Flyers team is not good enough to generate that feeling alone." -Rupp (0%, 0 Votes)
"There may be a stick in a bad area here." – Jim Jackson (0%, 0 Votes)
"Oh that's gotta feel good for Konecny." – Jim Jackson (0%, 0 Votes)
"Couturier jams it deep." – Jim Jackson (0%, 0 Votes)
"Hornqvist jamming it deep into the Philly zone." - Jim Jackson (0%, 0 Votes)
"Guentzel has a great set of soft hands." - Keith Jones (0%, 0 Votes)
Total Voters: 32

Loading ...