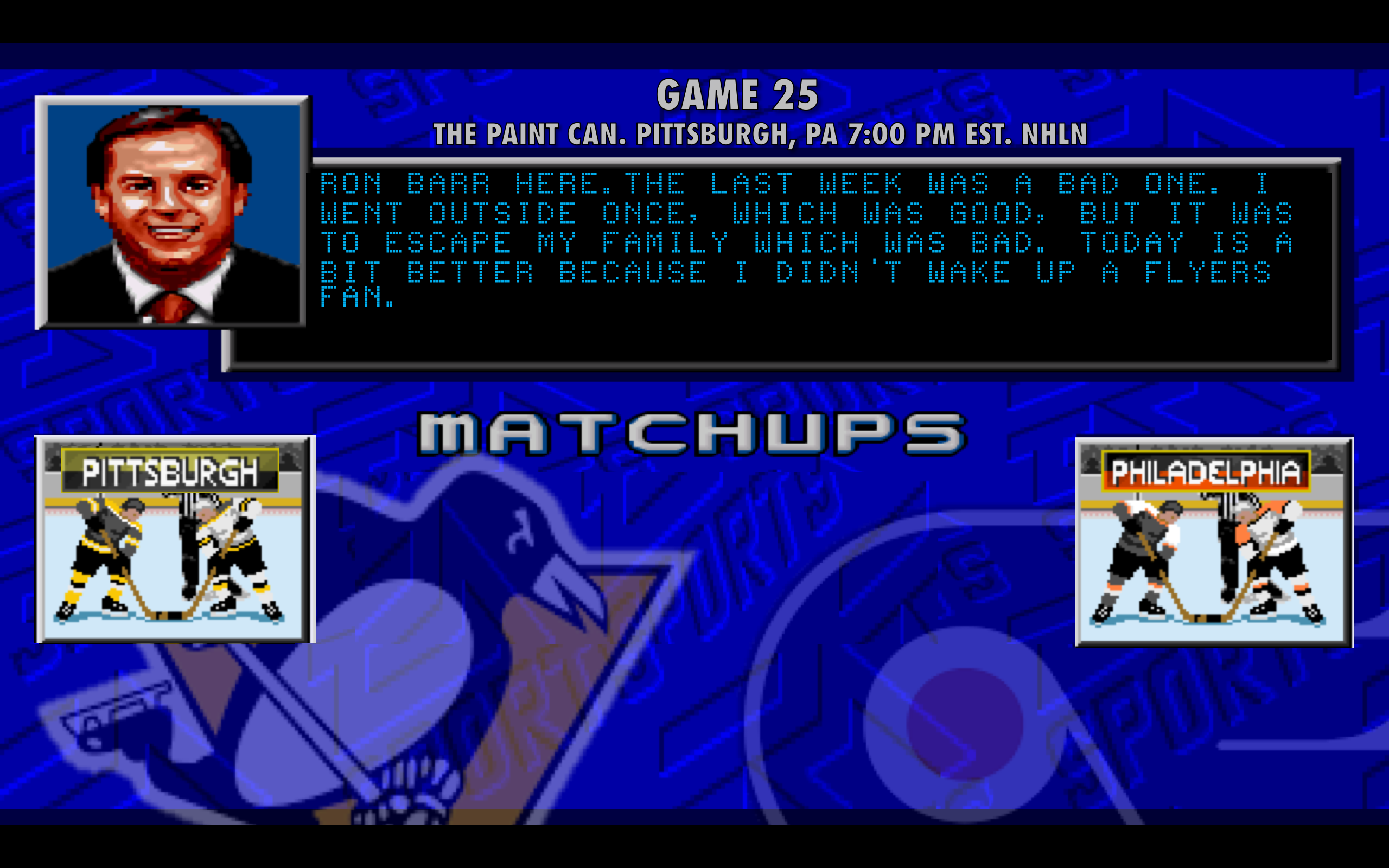 The Pittsburgh Penguins will look to close November on a positive note tonight against their longtime foes, the Philadelphia Flyers.  November has been mediocre for the Penguins, currently looking at a 5-5-2 record, and Pittsburgh currently sits sixth out of eight teams in the Metropolitan Division, but still only five points out of first place.  The two teams that sit beneath them are the Carolina Hurricanes and the Flyers.  November has been even worse for Philadelphia, as they've managed just a 2-4-5 record with two games two play (tomorrow vs. San Jose).  The best news I can think of for the Flyers is that they are without Radio Gudas, who will be halfway through his ten-game suspension after tonight's game, his punishment for thinking that the Winnipeg Jets' Mathieu Perreault's head was attached to a Wack-A-Mole machine, or something.
As befitting a team that has gone 15,524 days since last winning the Stanley Cup, things are looking predictably dour for the Flyers.  Being in last place in the Metro Division in late November isn't necessarily a death knell, nor is being one of those teams that continues insisting on hiring boneheads like Gudas.  No, the biggest issue for the Flyers is that they have one forward line and one-and-a-half defensive pairs that are good at best, and the rest of the roster is largely trash.  Well, and they also have two mediocre goaltenders (Michal Neuvirth and Brian Elliott) sapping $5.25M from their payroll and no obvious successors in the pipeline. Oh, and they have the number two overall pick from this year's draft, Nolan Patrick, looking pale in comparison to the number one pick (New Jersey Devils' Nico Hischier).  Right, and they also have some of the worst fans in hockey, giving Canadiens fans a run for their loonies.  I guess they have a few issues.
The face of their franchise, Claude Giroux, turns thirty in January and still have four years left on his $8.275M/year contract with a no-movement clause.  Jakub Voracek will also be 34 when his $8.25M/year contract expires in seven years.  So long as those two guys and Sean Couturier are happy playing for a basement-dwelling team for the next couple of years (at least until Elliott, Neuvirth, and Valtteri Filppula clear their books), maybe time will give the Flyers and their younger guys the chance to improve and help turn the Flyers back into a contender.  No Penguins fan wants to see that happen, but don't worry, it probably won't.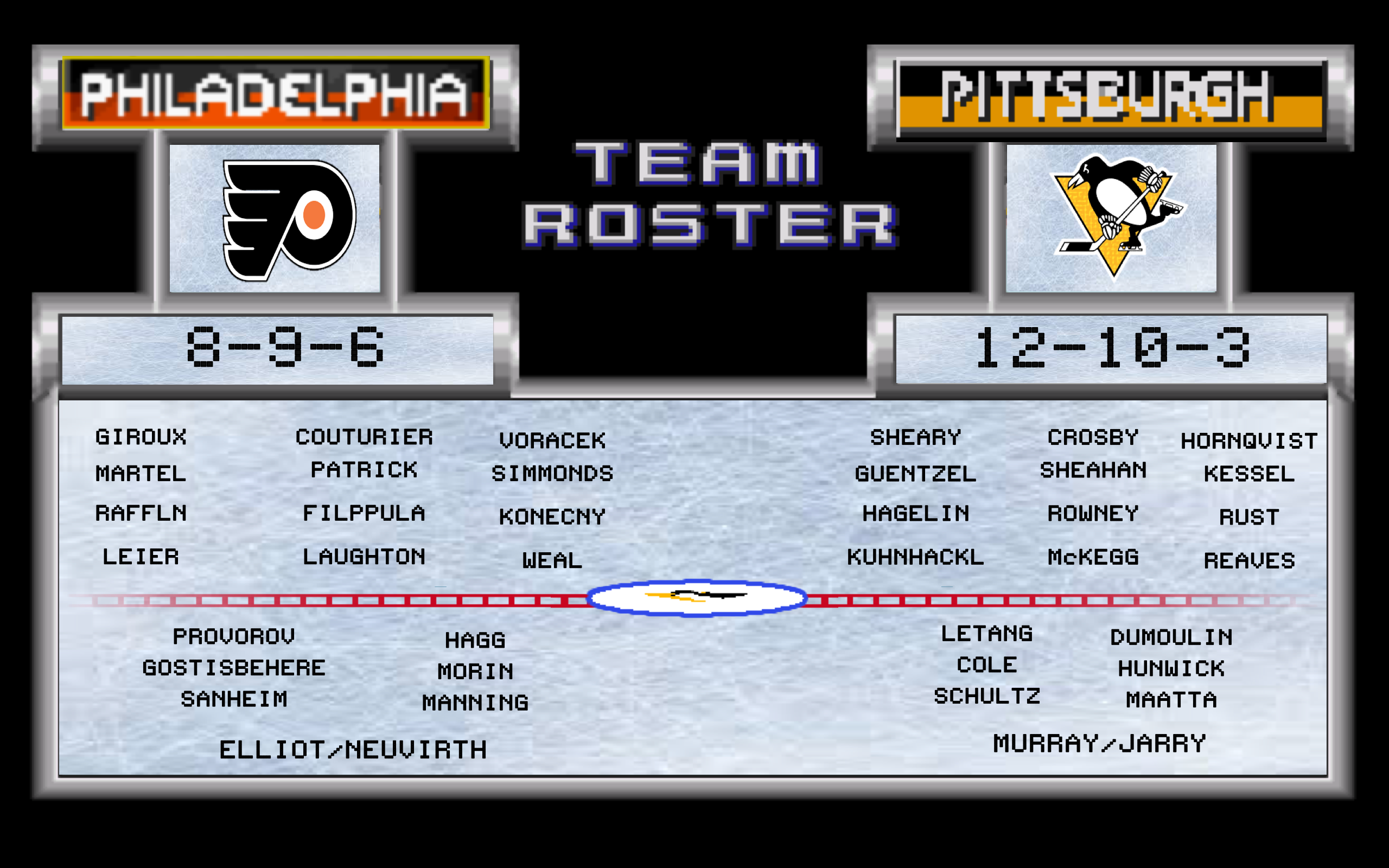 The Penguins looked pretty good against the Eastern Conference-leading Tampa Bay Lightning, but they're still playing with basically three lines.  I'm getting the impression that they're biding their time until Grampa Jim starts making some moves and they can start promoting some of their guys from Wilkes-Barre/Scranton.  It doesn't help that Evgeni Malkin is out, but if they keep playing like they did against the Lightning, he can take his time getting fresh and ready for December.
LET'S GO PENS!