The Penguins continued their strong play of December in this one, and the defense decided it wanted to play along tonight as well. The Florida statskeeper most likely fell asleep, I'm not sure how the Pens only had 7 hits to Florida's 21, but who cares. The Panthers are a few games away from making a really stupid trade, you can just feel it. Tonight was current GM/new head coach Tim Rowe's first home game since the Gallant firing, when they showed his picture on the scoreboard the crowd booed. You truly realize how unappreciated you are when 3,000 people can sound like 20,000 while booing you. What a mess of a franchise, Quebec should have high hopes at this point. With Florida continuing to fall it wouldn't surprise me if a certain 68 is put back on the market near the deadline, trying to go to a contender for one last crack at the silver chalice. Since you most likely fell asleep at some point during this game, here is what happened:
The 3,000 fans at the game were barely in their seats when a break out pass to the center of the ice was horribly misplaced (Sidney Crosby, helping defenders look good since 1987).
3 defenders clogging the center of the ice and your team is going full steam ahead, 5 out of 5 times with one outlier this is a horrible pass to make, but Crosby is that Outlier.
Sidney Crosby (18) assisted by Hornqvist (12) & Sheary (8) @ 3:06
When Sid is taking wristers from this distance you know he is on top of his game, we've seen these types of shots from him 2 other times, the year he hit 50 and the year Steckel became a curse word in Pittsburgh. Someone (not on here, because we have logical fans that comment here) literally said last night "imagine how many points Crosby would have if he wasn't with Sheary." Less than two minutes after the first goal Sullivan deployed Crosby and Sheary together in a 4 on 4 situation, and it went alright.
Conor Sheary (7) assisted by Crosby (11) & Schultz (9) @ 4:51
By the way, Crosby splitting the defense right there is fucking silly. Great pass by Schultz, last season he dumps that in before taking a breath to survey the scene. As for the negative  homeboy on twitter about Sheary, the cat has 7 goals and 8 assists in just 20 games, he'll be alright.
So now the Penguins are up by two in the first period, there haven't been any bad goals let up by Fleury or Murray, there is literally nothing to bitch about, so we had to actually watch FLorida Panther hockey, oh the misery. Eric Fehr was FINALLY scratched in this game after Sullivan decided enough suck was enough, and he was replaced by the underwhelming Scott Wilson. Jake Guentzel sat in the pressbox for 4 games waiting for one more opportunity, and they scratch Fehr after sending him back but what can you do? The rejuvenated fourth line didn't waste anytime showing management that Fehr's 2 million dollars would look a lot better as a cap cushion.
Tom Kuhnhackl (2) assisted by Mr. Wilson (5) @ 7:34
Not sure how Cullen didn't get a point here but whatever. Luongo playing from his knees, Errey is in the porniest of moods for this one. Speaking of which, the freeze frame of this highlight looks like Luongo's "Oh" face. Luong-ohhh. Sorry and you're welcome. Dude probably jerks it to reruns of The Super Mario Bros Super Show.

He hasn't scored in the 5 previous meetings against the Pens, and the Penguins special teams are barely above joke level right now. Ole' 68 nets his 6th of the season at the 6 minute mark. After this the game was as exciting as a place called Sunshine, Florida can be. The crowd was silent, Steigy fell asleep at some point, just boring.
As we settled in for the third the Penguins were unsure what to do, usually they are trailing by 2 at this point in a game and have to bring the heat. A few years ago this team would've assumed their lead was enough and would've lost 4-3 or something. But this team is something else, they don't sit on leads, they continue to attack. With Jagr and Luongo getting all the "old man" credit, Matt Cullen showed who has the grayest balls of them all, nutting on Luongo while netting is 3rd goal in 3 straight games.
Matt Cullen (7) assisted by Mr. Wilson (6) & Schultz (10) @ 5:48
Everyone went crazy about the play by Wilson, okay so he sucks less than he did at the beginning of the game. Smart play to get it to the front of the net, but it's not like he threw a behind the back blind pass right to Cullen like ROOT was making it seem. Justin Schultz with 2 more points in this game puts him just 2 points behind Letang for defensive point supremacy.
The game dragged on a bit from this point, and let's be honest here, nobody is coming back on the Pens with a 3 goal lead this late in a game, and the ghost of the Florida Panthers certainly have no chance at doing so. They pulled their goalie anyways, yes you read that right, Tim Rowe pulled a goaltender while down by 3 to the third highest goal-scoring team in the NHL. Matt Murray had a chance to score, had this puck gone in Marc-Andre Fleury would be in jail for the murder of Matt Murray, and our goalie controversy would be settled. Alas, it didn't go in and Carl Hagelin picked up the puck and put it in the empty cage for his 3rd of the season.
GAME
Thoughts:
The powerplay is as ineffective as Mick Jagger's pull-out method. Something needs to change, and I think it is just a matter of too many star players on the ice at once, first world problems, I know.
Carl Hagelin now has as many goals as Justin Schultz, so keep up the great work Hags.
Really didn't notice the absence of Fehr, maybe a bit during the SH time, but his replacement Mr. Wilson earned the same amount of assists tonight that Fehr has in 26 games.
Quiet night from the second line, still not convinced that Hagelin is a better choice than Rust beside Malkin. I feel like Sullivan stays up until 2 AM looking at a whiteboard saying "dammit Hags, where do you fit in??"
If the top 6 (putting Rust in for Hagelin) continue their current PPG pace, the end of the season would look like this:

Sheary (56) – Crosby (105) – Hornqvist (65)
Rust (36) – Malkin (85) – Kessel (82)
All 6 players would have 20+ goals as well.

It was a healthy night for porn since our viewers were split between both broadcasts, and Errey did an 8 ball before the game.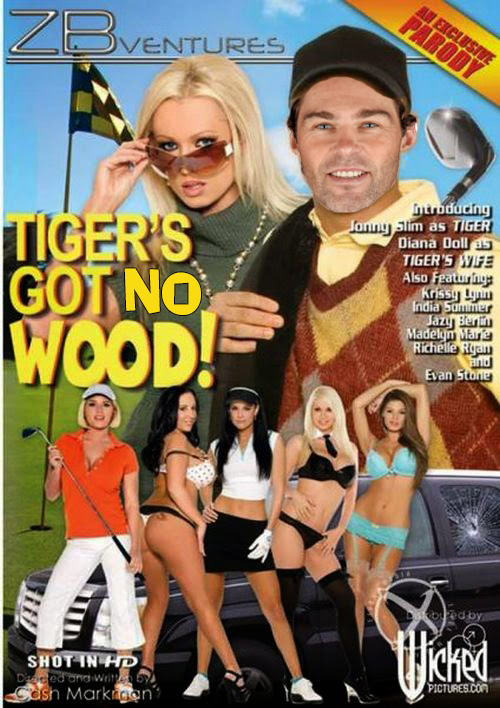 Sunrise and shine...HOCKEYPORN isn't gonna pick itself!
12) "The Thrust of Rust" -Errey (32%, 8 Votes)
8) "Luongo tired as he gets up off his knees" – Errey (24%, 6 Votes)
11) "It was a Crosby sandwich at the blue line. But guess what fell out?" – Errey (20%, 5 Votes)
4) "I thought that was an automatic wraparound." — Denis Potvin (8%, 2 Votes)
6) "I'll never deny a guy who shoots on a 2 on 1" – Denis Potvin (8%, 2 Votes)
2) "Hornqvist, you see him there, hard behind the net." — Steve Goldstein (4%, 1 Votes)
10) "Been doin' damage in tight this year" – Errey (4%, 1 Votes)
9) "Malkin couldn't pop it in" – Steve Goldstein (0%, 0 Votes)
7) "Got split in half there" – Errey (0%, 0 Votes)
5) "Yandle took the opportunity, got off a little earlier." — Denis Potvin (0%, 0 Votes)
3) "The work down low continues." — Steve Goldstein (0%, 0 Votes)
1) "He is just smokin' hot." — Steve Goldstein (0%, 0 Votes)
Total Voters: 25

Loading ...