The Penguins completed their home-at-home last night with Buffalo, and currently I am in the process of trying to petition the league to just let the Penguins play Buffalo for the next 20 games.  The game was nearly a mirror image of the night before, which shouldn't be surprising when a top tier team faces the dumpster.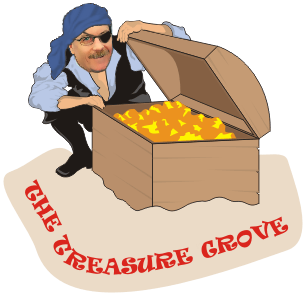 Sullivan announced that Tristan Jarry would be starting again in this game instead of Casey DeSmith.
https://twitter.com/bobgrove91/status/937109793428385792
Riley Sheahan has been a big help in the faceoff dot:
https://twitter.com/bobgrove91/status/937098808512487424
And the Bob Grove why the hell do you know that comment of the night:
https://twitter.com/bobgrove91/status/937105100681576449
The game started identically to the previous one which should be encouraging to Buffalo fans since their team didn't come out as flat as Steve Mears affect. Both teams were getting to their game and Buffalo had some powerplay opportunities but their powerplay sucks and the Pens penalty kill was getting a much needed boost. Ryan Reaves dropped the gloves:
https://twitter.com/EvgeniMaIkinEgo/status/937116161443074048
The thrill of having Ryan Reaves… 6:21 of ice time, 7 penalty minutes, woo.
Finally in the final minutes of the period the Norris candidate Määttä sent Malkin a pass and a two on one with Geno and Phil developed which spells O-H-S-H-I-T for the defender:
EVGENI MALKIN (8) Assisted by GUENTZEL (7) & MÄÄTTÄ (10) @ 18:44
https://twitter.com/penguins/status/937120468942950400
Geno was selling pass the whole way until he calmly placed it in. Following the game he admitted in his postgame scrum that he wanted to "pass it to my buddy" but ran out of room and "got lucky" when it went in… what a guy. Also, kudos to Pens PR for this throwback gif following the goal:
https://twitter.com/penguins/status/937119392135081984
https://twitter.com/penguins/status/937121067826638848
Ten periods in a row without a goal for Buffalo.

The Penguins came out with a welcome hop in their step in the second, always a welcome sign when playing a team that is easy to overlook (hai Bylsma). An even more welcome sign was Carl Hagelin getting on the board after some fancy footwork in tight:
CARL HAGELIN (2) Assisted by RUST (11) & SHEAHAN (6) @ 5:36
https://twitter.com/penguins/status/937127682520821760
Hags putting his heels together to calmly glide around the circle is such incredible edge work, and then having the patience to wait for Johnson to fall out of his way. Big goal for a guy that has been snakebitten for the majority of the year as all three members of the third line pick up a point on the play.
https://twitter.com/penguins/status/937126859434876935
The Penguins continued to control the game despite getting called for more penalties along the way. It looked like the team would take the 2-0 lead into the locker room but Buffalo decided to take a penalty in the final minutes instead. Kris Letang made an impressive drive through the offense and attempted a one-handed backhander that was saved but the puck stayed in. It eventually came to Crosby filling in at Letang's point location, and Crosby took care of the rest while faking Jack Eichel back to the draft:
PATRIC HORNQVIST (10) Assisted by CROSBY (17) & LETANG (18) @ 19:00 PPG
https://twitter.com/penguins/status/937134115014496257
What a fake by Sid who looked shot first and got Eichel to bite. Then to put the puck that hard on Hornqvist's stick so it just deflected in, Sidney Crosby is on a whole new level in playmaking this year and it is so nice to see some of them start to go in.
https://twitter.com/EvgeniMaIkinEgo/status/937133698419511296
Also, Hornqvist with 10 goals in 25 games is his best pace to start a season and could prime him to challenge his career high of  30.
https://twitter.com/penguins/status/937134853908324353
11 straight periods without a goal for Buffalo.
The third period was once again all about holding the fort. Eleven minutes in the Sabres prove the old story that even a blind squirrel will find a nut once in awhile when Pominville scores.
The goal ended Buffalo's scoreless streak at 202 minutes and 9 seconds…woof.
https://twitter.com/bobgrove91/status/937144946443907072
What a run for the rookie, who has looked better and better every single game.
The Penguins weren't too thrilled about ruining Jarry's shutout bid, and when the puck comes to Phil Kessel streaking down the right boards, there's a 5/5 chance he is taking his shot…
PHIL KESSEL (12) Assisted by MALKIN (16) @ 13:14
https://twitter.com/EvgeniMaIkinEgo/status/937146233675710467
Just a wicked shot. If Kessel doesn't win the All-Star voting for the Metro then the election might be rigged.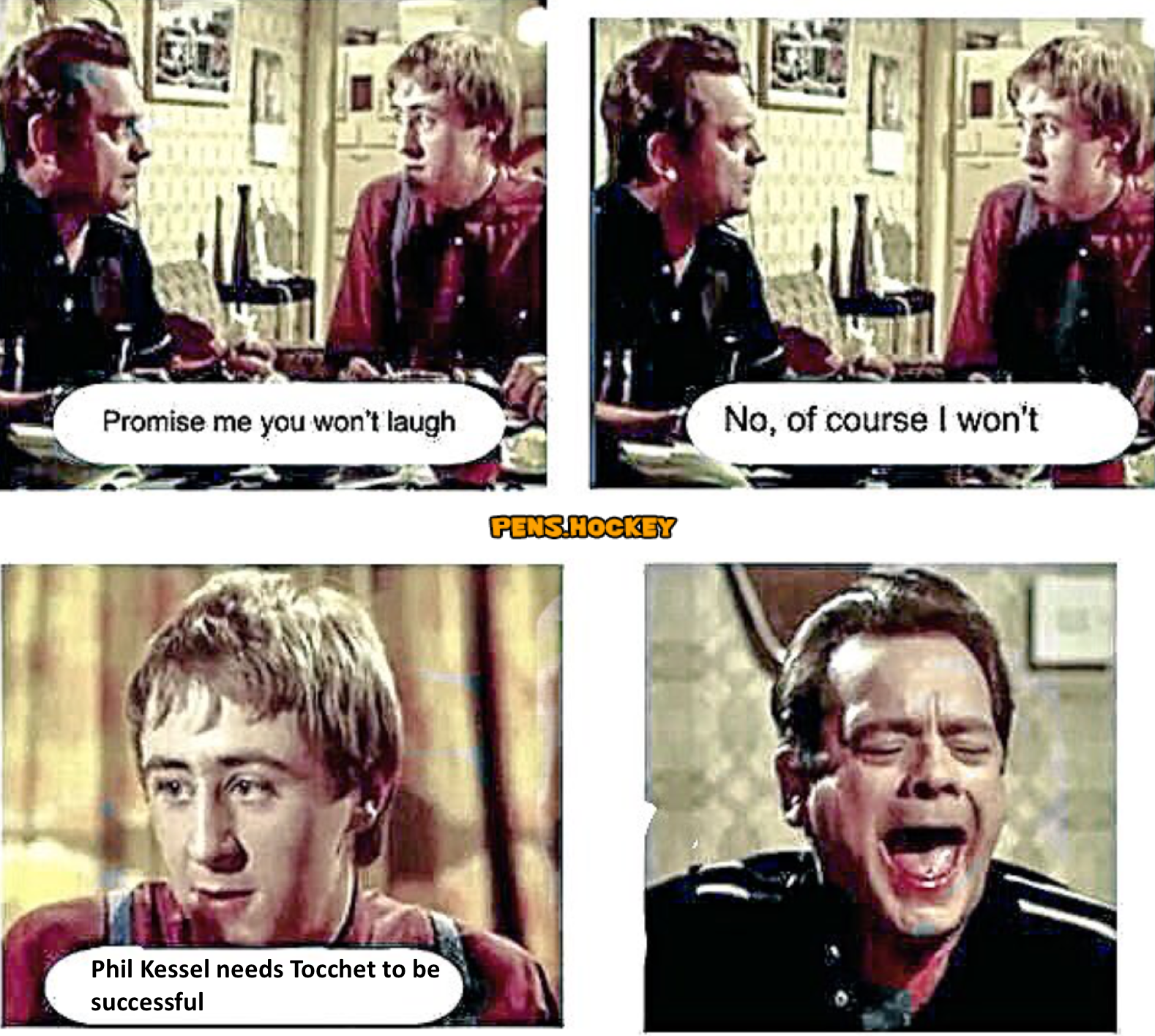 As time ticked down both teams just wanted it to end. With three minutes left Phil Housley decided to pull his goalie despite trailing 4-1 and only scoring 1 goal in 3 and 2/3rds games. It's a smart coaching move, showing your team that you haven't given up on them while challenging them a bit. Unfortunately the team responded the way they always do under Housley.
SIDNEY CROSBY (12) Assisted by HORNQVIST (8) & LETANG (19) @ 18:58
https://twitter.com/EvgeniMaIkinEgo/status/937149279562534912
There isn't a gif of the goal but it involved a selfless play from Hornqvist to send a saucer pass in the offensive zone over to Crosby who finished the play. In searching for the gif I found this:
https://twitter.com/BarSouthNCelly/status/937129286892371969
Kind of freaking cool that goals can be called a"Sidney Crosby type goal." What a player.
The Sabres would surprise no one by not scoring in the final 62 seconds and that would do it for the Pens 4th win in a row.
GAME
---
Thoughts: Winning is fun
In other CHEL NEWS: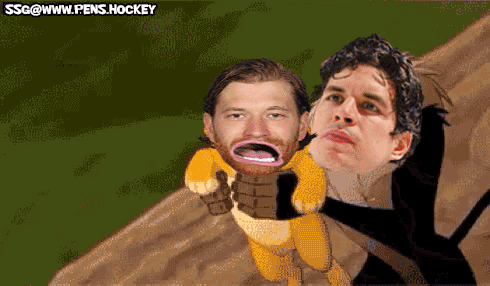 Lehner? I hardly know her!
"Look at Kessel...Put the head down...come, come, come" - Errey (28%, 9 Votes)
"He's about to find it deep in his crease" - Mears (28%, 9 Votes)
"They wanna feel that rubber a little bit" Bob (19%, 6 Votes)
"Is that too many men, guys?" – Errey (9%, 3 Votes)
"Pominville goes down on knee to get a lil mustard on it" - Errey (6%, 2 Votes)
"You got guys staring at other guys, things going on away from the puck" - Errey (6%, 2 Votes)
"You know [Buffalo is] going to come here tonight, in Pittsburgh." - Colby (3%, 1 Votes)
"Sheahan lays it in the Sabres zone" - Mears (0%, 0 Votes)
"Pick any spot that's available." – Mears (0%, 0 Votes)
Total Voters: 32

Loading ...