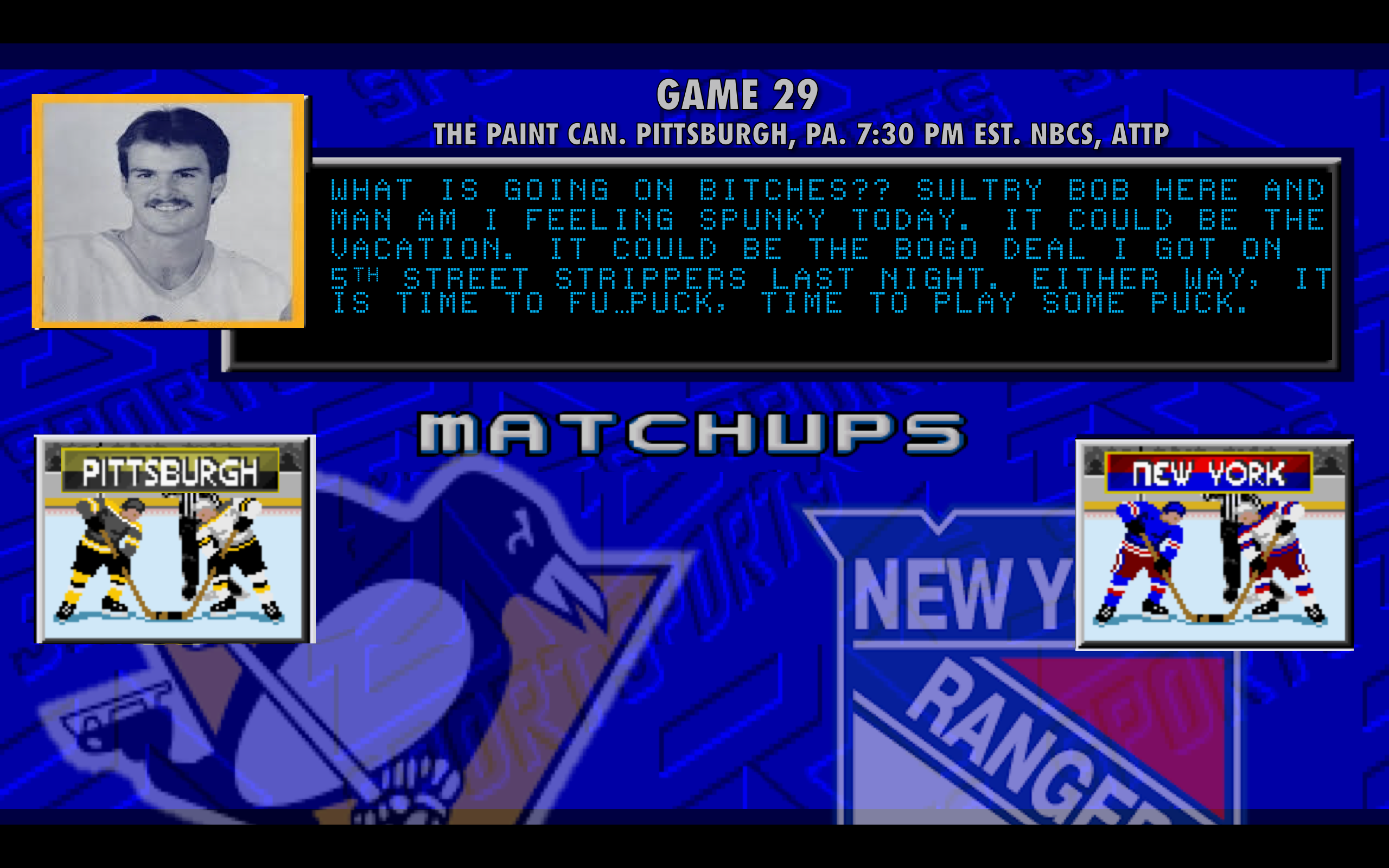 It's always a fun time when the New York Rangers come to Pittsburgh, but ever since last March and Henrik Lundqvist's infamous "baby stuff" moment, it's been apparent that the Penguins are in Lundqvist's and the Rangers' heads.  The Penguins have an 11-3 record against the Rangers and a 9-1 record against Lundqvist since March 3, 2016, including the 4-1 series win in the First Round in 2016 that launched started the first of two Cups in as many years.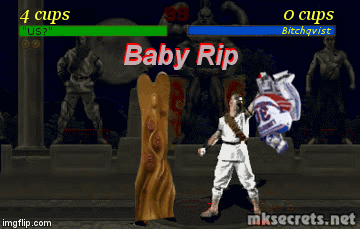 There was a brief, four year window for the Rangers when they looked like Stanley Cup contenders.  They made the Finals in 2014, made two Conference Finals appearances in 2012 and 2015, and a Semifinals appearance in 2013.  Since then, they have returned to not getting past the second round, capped by last year's loss to the Ottawa Senators.  They thought they were taking the easy route to the Conference Finals by dragging their feet and ending up in the Atlantic Division bracket, and they would have gotten away with it if it weren't for those meddling Senators.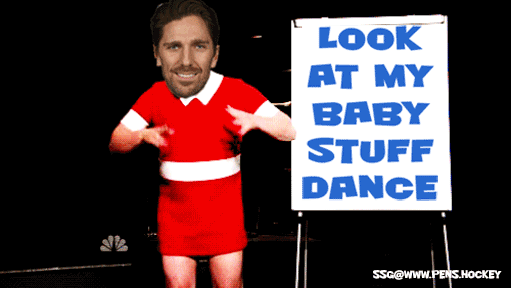 Alain Vigneault has helmed the Rangers since taking over in 2013 for current Columbus Blue Jackets head coach John Tortorella (himself no stranger to getting eliminated by the Penguins), and with the Rangers presently sixth in the Metropolitan Division – three points behind the Penguins, five points behind the division-leading Blue Jackets – it's reasonable to suspect that he may be feeling increasing warmth under his ass.  In fairness, it's not his fault the Rangers' front office has done a terrible job of managing their roster.  Lundqvist is 35 and is raking in $8.5 million/year for this and the next three seasons, and his numbers are in clear decline from that four-year span from 2012 to 2015:
2012-2015 regular season: .925 save%, 2.16 GAA, 20 SO, .629 quality start%
2012-2015 postseason: .930 save%, 2.05 GAA, 6 SO, .661 quality start%
2016-present regular season: .916 save%, 2.61 GAA, 8 SO, .585 quality start%
2016-2017 postseason: .897 save%, 3.32 GAA, 1 SO, .633 quality start%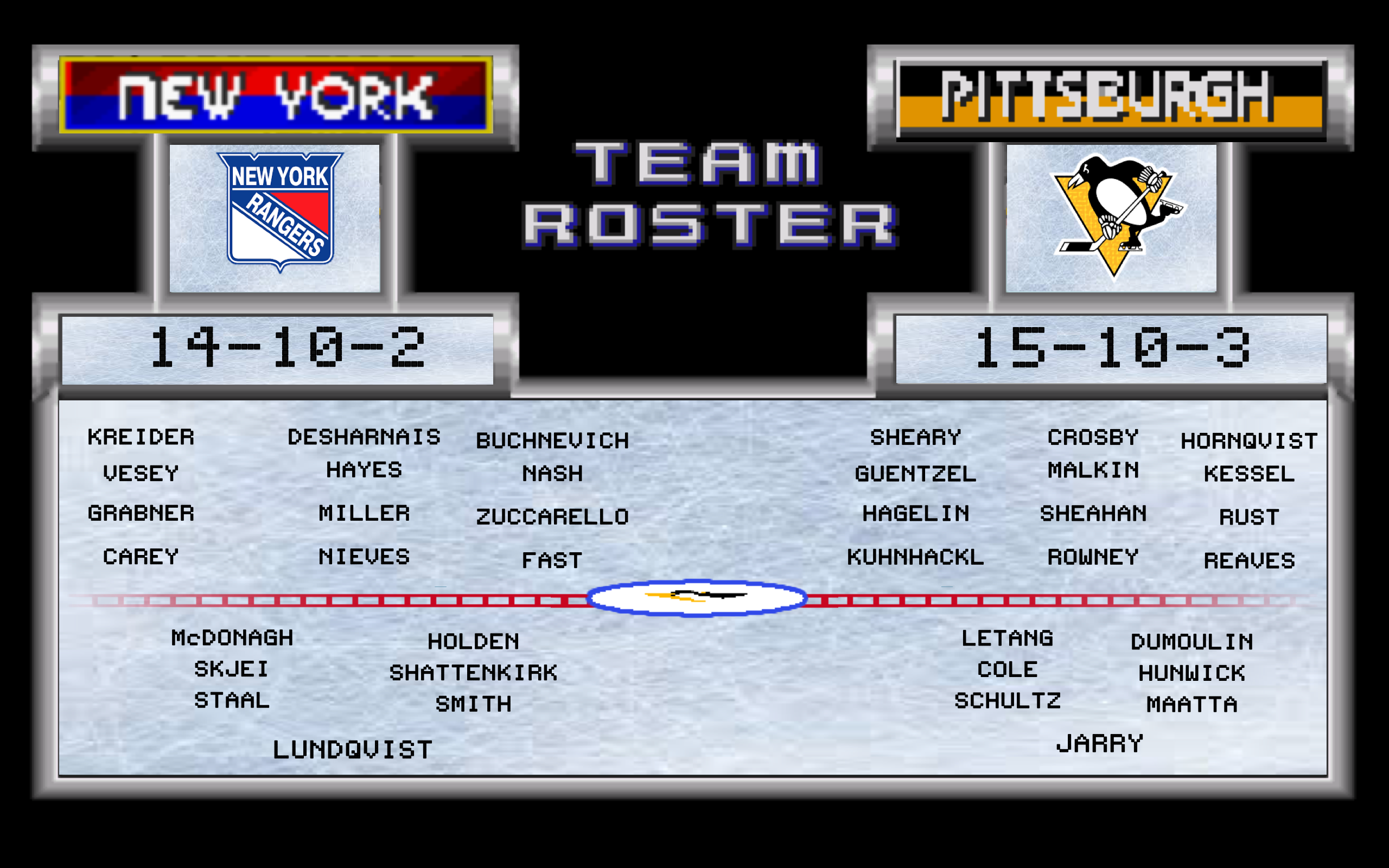 Along with Lundqvist, seven of the Rangers' nine most expensive contracts have no-trade/no-movement clauses attached to them.  Rick Nash is in the last year of his $7.8 million/year contract and is looking just about done as he's on pace to barely crack forty points; it's his lowest points-per-game rate since his rookie season in Columbus.  But ultimately it's Lundqvist who is the lynchpin for the Rangers' current and near-term mediocrity.  They rolled the dice on extending him prior to their Cup run in 2014, and they haven't gotten that close since.  Meanwhile, they've had to part ways with Cam Talbot and Antti Raanta because they were going to lose one or the other to the expansion draft, goaltenders who could be good if they didn't play for defensively-inept Edmonton or Arizona.  At least Lundqvist has some help with his defensemen, but now he's not living up to the big bucks he's being paid.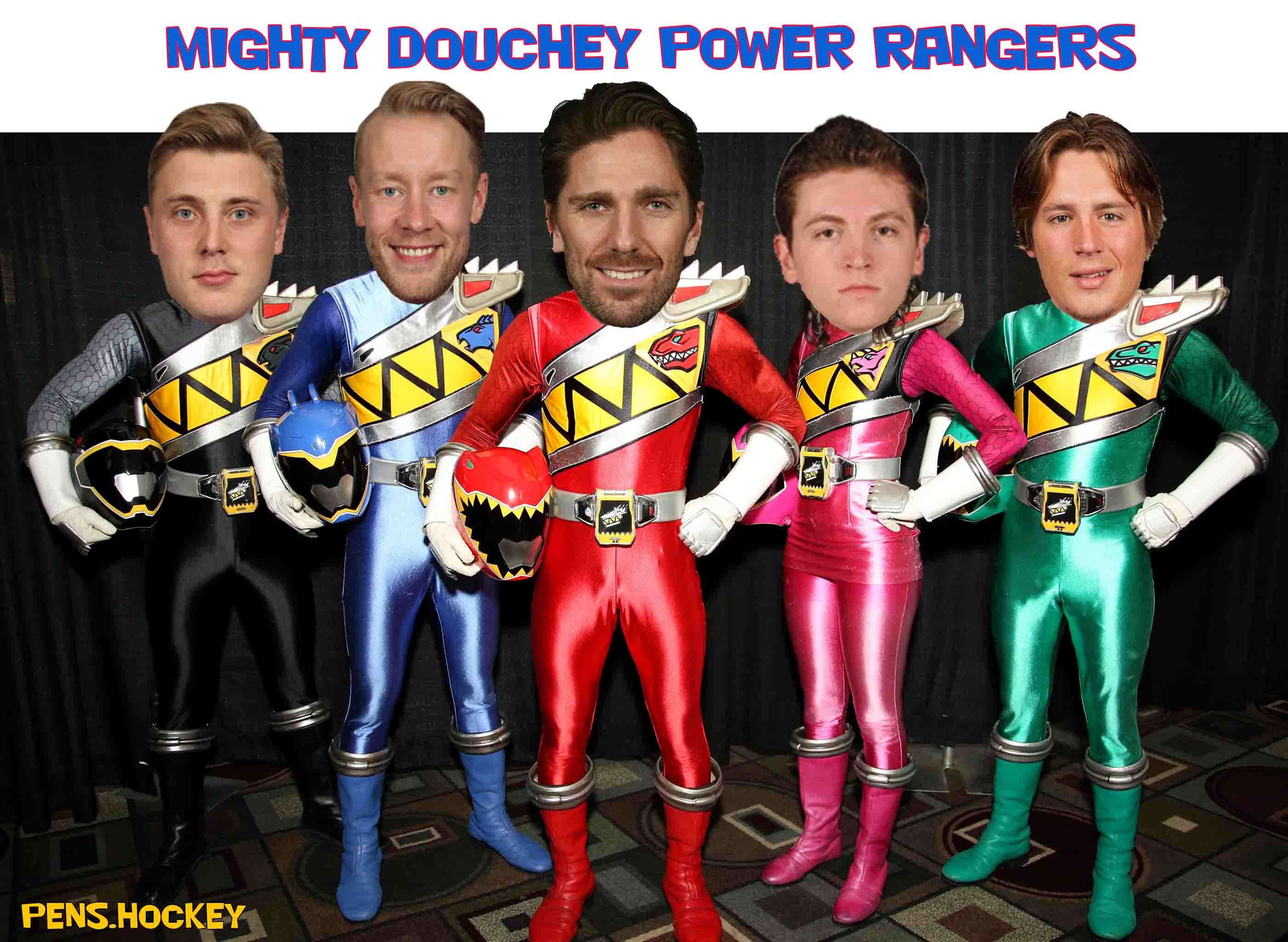 So, as is typical of this and most head coaching gigs, when you have the job, it's only yours so long as the team under your charge is and will remain competitive.  Maybe Vigneault won't be fired in the next twelve months as I suspect he might be.  Maybe the Rangers will find their way through the melee that is the Metropolitan Division.  But right now they are at the bottom of the pack of six teams within five points of first, and the Hurricanes are breathing down their necks at just three points behind.  It cannot feel great to have been eclipsed by both the Devils and the Islanders, teams very recently given up for dead, and if the 'Canes get in front of them too, heads will probably start rolling come mid-January.  (The only really decent trade bait they have is leading goal scorer Michael Grabner, a 30-year-old right winger making $1.65 million, who always shoots first and never asks questions.)
The Rangers' window is likely already closed.  They may find out a couple years too late.