It didn't take long to realize that this series is not going to feel like the intense Metropolitan (still the worst division name in history) division battles the Penguins have had the first two rounds. After the initial feeling out period that comes with any game one the tempo didn't change for the rest of the night. Ottawa loves playing their 1-3-1 trap to slow down the Penguins rush and they support that offensively with dump and chase hockey that results in 28028402942989 icings.
As fans we weren't overly excited for this game to start considering it had only been 2 days since the emotional game 7 victory, and it looked like the players felt the same way. Take that in and mix it with the Ottawa style of play and you get some bland hockey. The Penguins hit the crossbar early in the game which could've changed the tone entirely. They also had 3 powerplays in the first frame and couldn't get anything going. After a poor turnover by Brian Dumoulin Bobby Ryan was able to find Jean-Something Pageau with a nice pass to start the games scoring. The puck seemed to be on edge a bit when Dumoulin tried to swing it back and Ryan snuffed it out.
Ryan to Pageau to the back of the net. #ALLIN pic.twitter.com/D4gIz3wzOb

— Ottawa Senators (@Senators) May 14, 2017
Nothing else would happen to conclude the first, woo.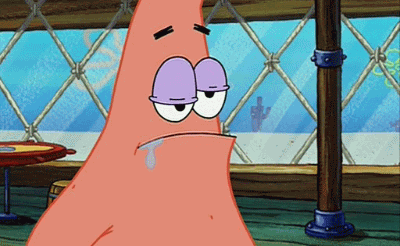 The Penguins continued to try to find a way to get their game to work but they were also unwilling to shoot from anywhere. Countless times they made that one extra pass too many that resulted in an Ottawa stick knocking the puck off course. I would imagine this will be a huge focus point in practice/conversations with the staff as it happened time and time again. Marc-Andre Fleury was able to keep his team alive with timely saves, but Craig Anderson was doing exactly what the Senators need him to do for the entire series. Finally 14:25 into the third period Ron Hainsey of all people says fuck you Jobu, I do it myself and plows through the Ottawa trap.
EVGENI MALKIN (6) Assisted by KUNITZ (2) & HAINSEY (4) @ 14:25
Evgeni Malkin has now surpassed Jaromir Jagr for sole possession of third place on the #Pens all-time playoff points list with 148. 👍 pic.twitter.com/nYKHivW4kH

— Pittsburgh Penguins (@penguins) May 14, 2017
Great redirection by Malkin on the play that Kunitz was trying to make all game long, 17th time's a charm, eh?
Whatcha gonna do when Malkamania runs wild on you, brother? pic.twitter.com/EzZcw42TKL

— Pittsburgh Penguins (@penguins) May 14, 2017
Find someone that hugs you the way Geno hugs Phil. #lifegoals
The remaining five minutes would go scoreless and it would take overtime to solve this.
The Penguins started the first 3 minutes of overtime as if they were holding out for the shootout. The Senators started the first 3 minutes of overtime with Karlsson on the ice because he's a beast. Ottawa has been to 7 overtimes this postseason in 13 games. Those are unreal statistics, but when you play boring as fuck, get a 1 goal lead and then manage to increase the level of boring, it isn't surprising a lot of your games end up tied. They are 6-1 in overtime this postseason now too, which is absurd in it's own way. After Schultz can't handle a pinch along the boards the puck comes out to the blue line, Bryan Rust tries to block the outlet pass but misses and then it is Bobby Ryan with a step on Olli Maatta. The words "Olli Maatta isn't exactly a slow player" were said on NBC, that's all you ever need to know about the validity of these guys covering a hockey game. Maatta has had a great postseason, but it isn't because he magically became faster, he's just playing smarter. Olli Maatta is exactly a slow player. Bobby Ryan took the breakaway down and roofed a perfect backhander on Fleury, nothing Fleury could do with that.
GAME
---
THOUGHTS:
I felt like the Penguins were fairly successful at navigating through the Ottawa trap being the first time they've played against it. The biggest killer for the Penguins was not getting enough dirty shots to the net with traffic as they tried to make perfect plays too many times.
You don't deserve to win a playoff game when you go 0/5 on the powerplay
The defensive matchups Sullivan and Martin used worked really well, the Maatta-Schultz pairing is something nobody expected to be as good as they are. Cole-Ruhwedel weren't terrible either.
Sullivan should probably try to get the top line away from Phaneuf, as his size overwhelms Guentzel and Rust along the boards. He's still a piece of shit. Phil and Phaneuf were mouthing off a lot, probably remembering the old Toronto days.
I wouldn't take too much from this game. If Ottawa is going to win 3 more times they will all look like this, 1 goal games in which they capitalize on mistakes. Anderson stood on his head, and when the levee breaks he'll have no place to stay.