I've been harping on this all postseason so there is no reason to stop now, the NHL playoffs are 7 game series for a reason and that reason has been on display a few times in this series. Any team can have a completely off night (Pens in game 3, Senators in game 5), and any single player can have a particularly strong night (Anderson in game 6). Any person saying that Craig Anderson isn't the only reason this thing is going 7 is a fool, and probably an Ottawa fan. Anyone worried must not remember what it looked like last round when a team tried to rely on their goaltender to steal them back-to-back games in a series. It was very nice to actually get to hear the Canadian Tire Centre get loud once their team finally did something, which makes every "the Penguins crowd is so quiet" argument pointless. The only thing more embarrassing than going from booing your teams powerplay to enthusiastically cheering when they finally scored as if you weren't cutting your wrists while listening to My Chemical Romance a second ago is trolling about how good your team is after you've been hiding in a shed for 4 days. Regardless of what some may say they saw in that game, it was simply a matter of the wrong calls at the right times that were just enough to keep the fading heart beat of the Ottawa Senators alive. It wasn't even a scenario where an AED was used to shock the team back into rhythm. It was simply hanging on like an annoying hangnail that you know you can get rid of but it's going to be a pain in the ass and bleed for a minute afterwards.
Not much happening, the arena was kind of quiet, I heard there were still seats available.

This is when we started to get a glimpse of what type of night Craig Anderson was going to have. The Penguins poured it on in this period but just couldn't beat Anderson, until Trevor Daley did. The goal was called off for goalie interference. It wasn't. To recap the last 30 minutes of hockey: an elbow to the face of an unsuspecting player without the puck with full intent to make contact with the head first is not interference, a goaltender falling down and not able to cover the puck is. And before you get your Jimmies Rustled Ottawa fans reading this, reverse the uniforms in that play and make the same arguments you're lying to yourself about. "Murray never got control," "____ didn't push him," "lol I think Ottawa is good."
Ruled goalie interference, goal for Penguins reversed pic.twitter.com/rczpgUtNfs

— Pete Blackburn (@PeteBlackburn) May 24, 2017
Another look at goalie interference play. Daley pushes Anderson into the back of the net pic.twitter.com/wqaNaGeqb3

— Pete Blackburn (@PeteBlackburn) May 24, 2017
I think the more embarrassing part of this play is Karlsson getting out muscled by Trevor Daley but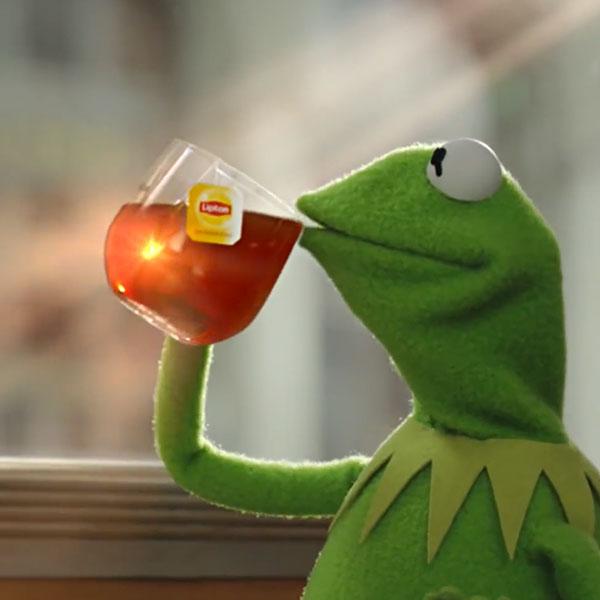 A few minutes later Agent 101 was pretty pissed and took things into his own hands:
EVGENI MALKIN (7) Assisted by COLE (7) & Mr. WILSON (3) @ 4:51
There's no stopping @malkin71_. pic.twitter.com/mtYeXvd1gY

— Pittsburgh Penguins (@penguins) May 24, 2017
Great effort by Malkin, after video review it was confirmed that the Ottawa defense interfered with Anderson's ability to save this goal. Also:
#NHL101 https://t.co/DVDFyPFOL9

— Pittsburgh Penguins (@penguins) May 24, 2017
Calling Cullen dad may not have originated here but we were certainly one of the first… but NHL101…. we had an entire post about that with the same hashtag, good work gang.
The Penguins continued to dominate play in the second at one point outshooting  the Senators 19-6 or something (no clue if that's true) and then it happened. Ron Hainsey being the sack of lazy shit he is gets called for interference:
I mean come on pic.twitter.com/hz0bV3VMfg

— Wise (@MikeWiz39) May 24, 2017
My bad, I meant to post the interference clip that was called, lol oops:
obvious leg whip by pageau, hockey play pic.twitter.com/xtUjMp3Acu

— evgeni malkin's ego (@EvgeniMaIkinEgo) May 24, 2017
Pens get all the calls, fucking whiners:
nbc cut it off but here's a slew foot on dumo pic.twitter.com/lx3dfTLgVi

— evgeni malkin's ego (@EvgeniMaIkinEgo) May 24, 2017
SO the Senators get their powerplay that has scored about as much as most of their fans onto the ice and it looks like shit again until Cole takes a high sticking penalty. On the 5-3 they still look like shit for the first half then finally get some movement and Ricky Bobby is able to get one by Murray. Eddie Olczyk said he thought Murray was slow getting over on live television… after Murray got a piece of the puck. The CTC finally had life, and it's most likely because the period was a microcosm of their playoff existence, withstand better teams playing better hockey, get some lucky breaks and capitalize.
Early in the third Scott Wilson goes for a big hit on Clarke MacFuckther and Clarke does a good job of seeing his play through. This springs an odd man rush for the Senators and Matt Hoffman puts a perfect shot on Murray. Someone (pretty sure it was a NBC analcyst) made a comment about Murray's glove, hate to break it to you Jack but that shot was perfect: upper 90, bar and in, there aren't many gloves making that save. The rest of the third looked a lot like the rest of the game, the Penguins getting chance after chance and the Senators getting bailed out by their goaltender. Tonight wasn't going to be the night, and that's why there are 7 games.
---
THOUGHTS:
Maybe it's me getting older, but how fucking annoying is it when Doc says things like "they are really cheering loudly" during a game… it's their fucking team you douche, what do you want them to do?? Sit on their hands until something good happens, oh wait.
I think as fans we saw Nashville clinch Sunday night and took that along with the 7-0 game 5 win and assumed it was over. The playoffs are a fun devil.
The salsa I bought for my eggs apparently has whole chunks of Habanero in it, mixed with hot coffee this is fun
It's a best of one series with the game being played in the building where the Penguins are 37-9-4 on the year including 6-3 in the postseason.
It may seem like I am complaining about the officiating in this post. I'm not, I am simply questioning it. As an Ottawa fan you see these missed calls and make excuses and that's fine. As a Penguins fan and a realist, I see a team trying to get every edge they can over a superior team and it worked out in this one. Gotta think game 7 there will either be ticky-tacky calls or none at all.