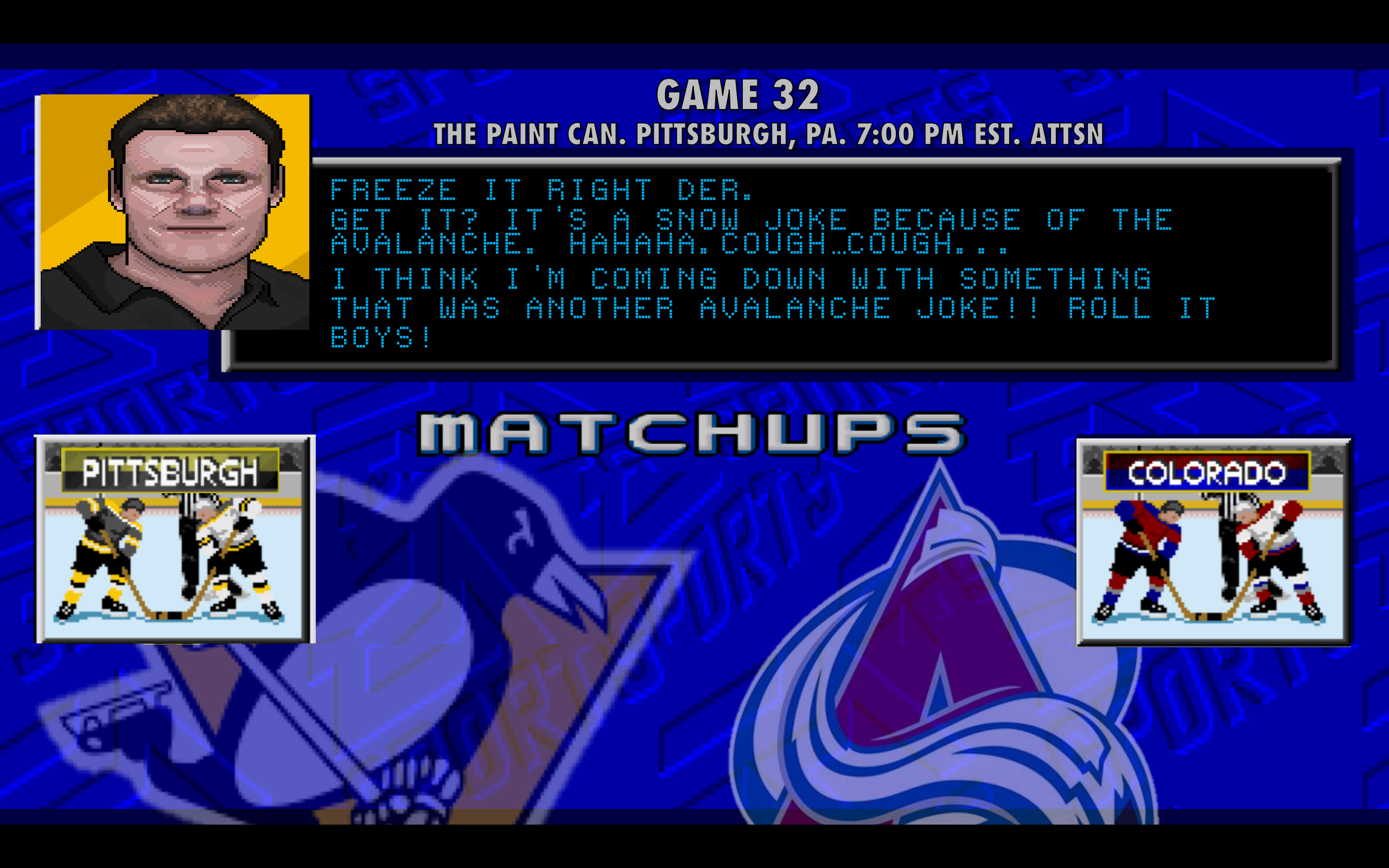 This new Penguins schedule of a game every other day or two off days between games has been a huge relief for me, and I am just basement blogger so I can only imagine how much the players have enjoyed this stretch of normality. The Penguins are set to face off against the surprisingly not in the basement Colorado Avalanche, who after a decent start seem to be heading back down the stairs from which they came. The Avalanche currently sit with a 13-13-2 record, "good" enough for 13th in their conference, one game ahead of Edmonton… which is precisely why Jim Rutherford has most likely called Peter Chiarelli four times already today.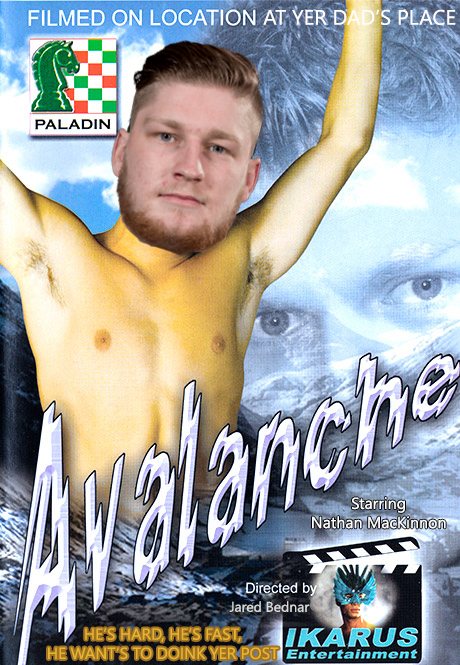 Like the Penguins the Avalanche last played on Saturday night, a 7-3 feel good win against the horrendous Florida Panthers. Surprisingly high scoring offensive games are not as rare as you would think from a team that traded away a 30 goal scorer in Matt Duchene last month, though the riches from that trade for Colorado won't be determined for a few years to come. In order for the Avalanche to say they made the best decision (which getting that many picks in a situation where you had very little leverage is pretty impressive) the team will have to change their recent course of 7th place division finishes.
The Avalanche are 9 wins away from tying their season total last year, please Penguin hockey Gods don't let that change tonight. The Avalanche are currently supporting a 100.3 PDO, which means they haven't been lucky or unlucky, they simply are what they are, and in this moment of true enlightenment the Avalanche are still garbage.
As for the Penguins, they will be looking to continue playing the way they did in the final 40 minutes of their game against the defending Stanley Cup Champion Toronto Maple Leafs on Saturday while not repeating the whole not showing up for the first 20 minutes thing. Prior to that game on Saturday Matt Murray participated in the gameday skate in full pads, taking full shots, and feeling good afterwards. Mike Sullivan mentioned that Murray's status is still "day-to-day," which is an upgrade over week-to-week. Following his shaky outing Saturday I would expect Tristan Jarry will be playing with a chip on his shoulder tonight, and that can only be a good thing for the Penguins in a game they should have no trouble winning.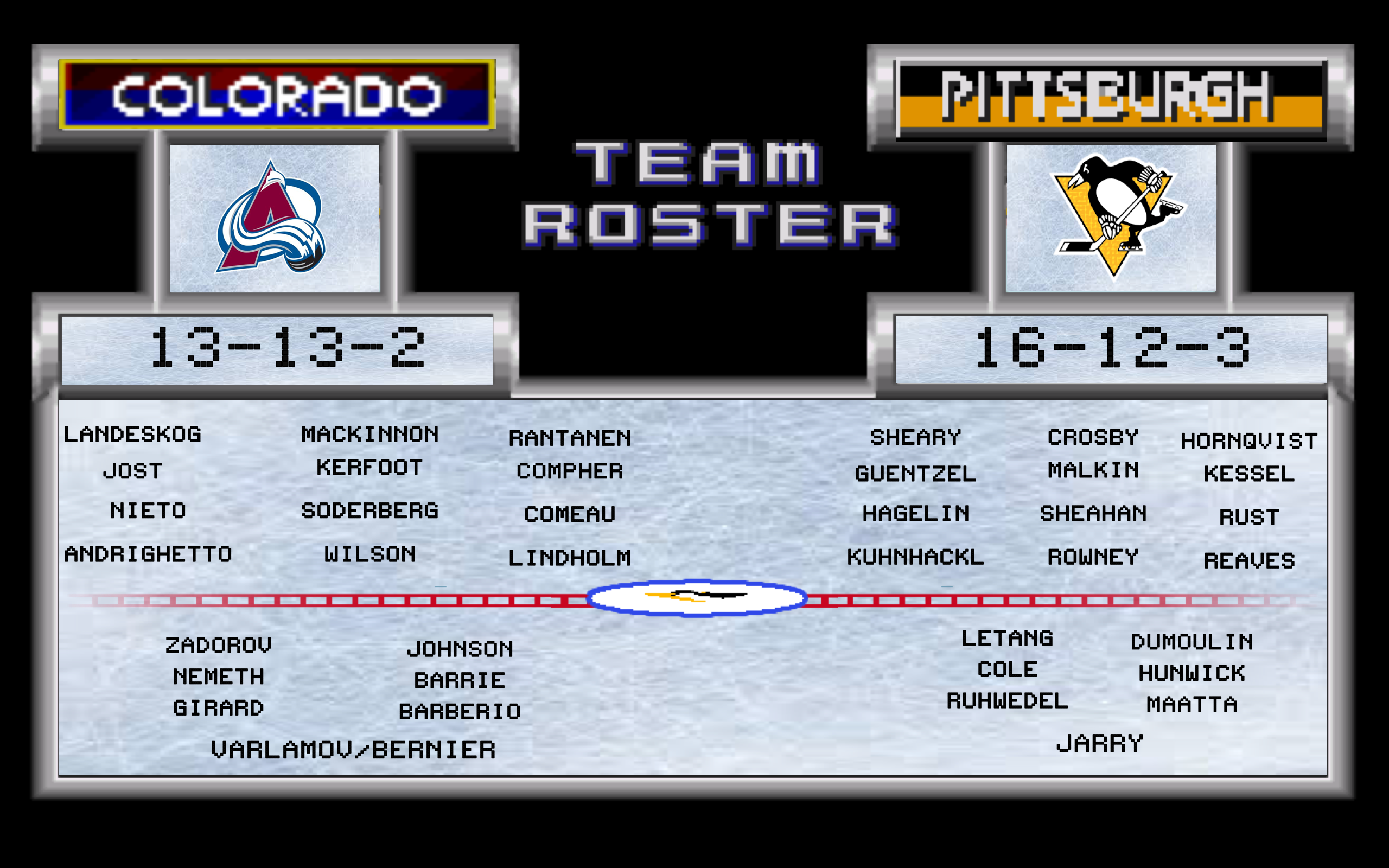 The Avalanche are lead by Nathan MacKinnon and his 33 points (11 goals, 22 assists), and it is a steep drop of 9 points between MacKinnon and the second highest point getter Mikko Rantanen (9 goals, 15 assists). Attempted Edmonton rescue Nail Yakupov has notched 7 goals and 3 assists for the Avs so far, and not to be forgotten Gabriel Landeskog has 10 goals and 9 assists of his own. As you can see in the image it is the Colorado defense and the lack of a bottom six that prevents them from any form of success in the league. Until those issues are addressed I don't see Colorado sniffing the playoffs.
The Penguins used Domink Simon Saturday night in place of Tom Kuhnhackl who was out after blocking 57 shots in the previous game. Simon didn't look out of place at all in his 6th professional game and even chimed in for 2 assists. The Penguins also sent down Frankie Corrado while calling up Kevin Czuczman (pronounced "church-man"), but he did not get into the lineup over Ruhwedel. If the team has any intention of getting Churchman into a game I can't think of many better opportunities than a game against the Avalanche.
WHO TO WATCH
FOR PITTSBURGH: Tristan Jarry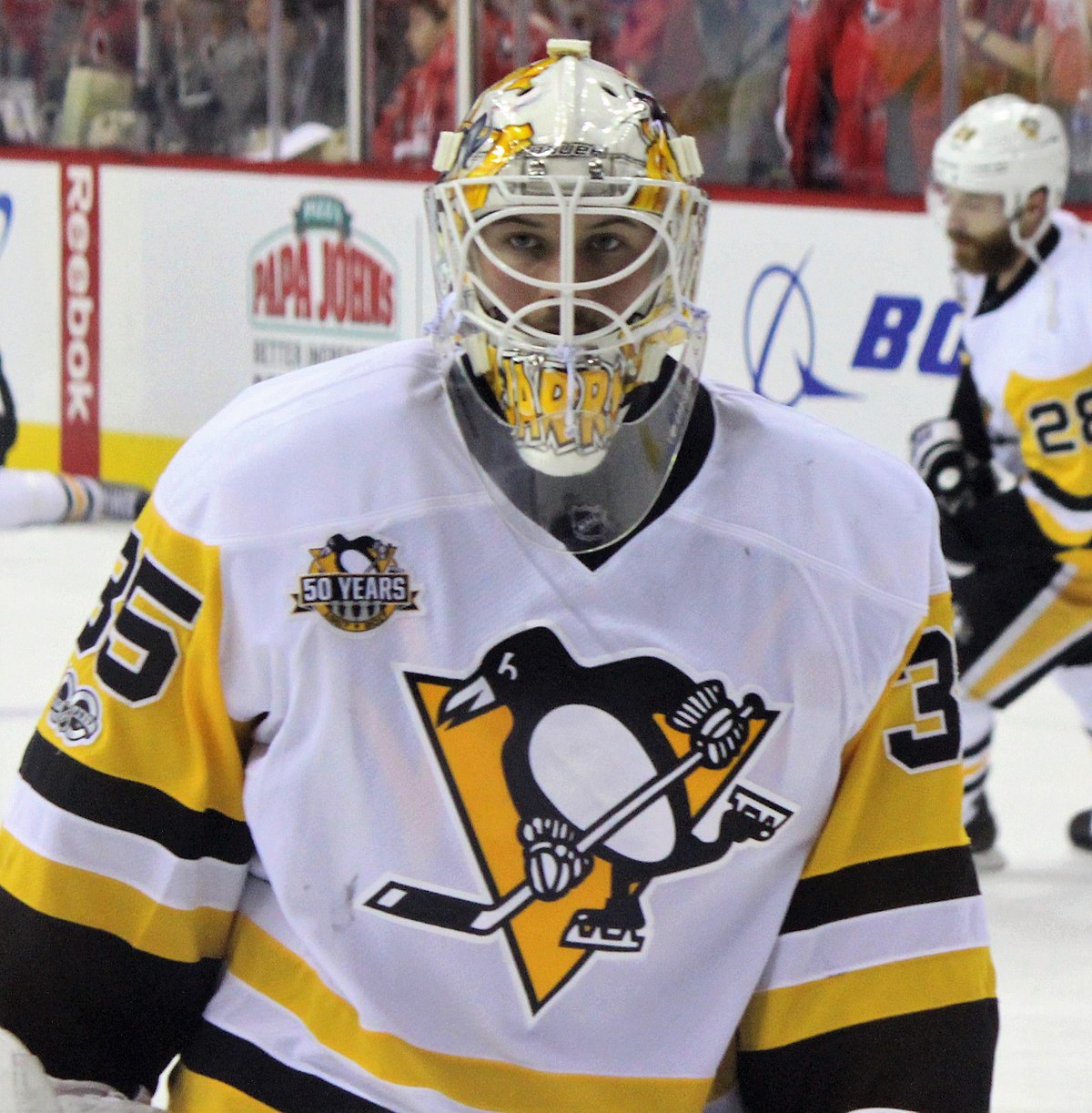 On Saturday night Jarry played the worst game we have seen from him at the professional level. This will be the first time we get to see how Jarry responds (assuming Matt Murray doesn't come back for this game, which there is no indication he will). One of the biggest things to watch early with Jarry is his rebound control and how he handles the first few shots from the point. You can tell a lot about a goalies mindset based on how he squares up to the first few 50 foot shots. Of course getting a little help from the team in front of him would be a welcome sight.
FOR COLORADO: Who Cares
Sure, watch players like MacKinnon and Landeskog because they are great players, but outside of that I can't tell you someone on this team you should make an effort to follow during the game. It just wouldn't be right of me. Instead I will make a most likely to score prediction based on name alone, and J.T. Compher IS the winner of that category.
Final Word:
The Penguins looked a lot better than a 4-3 loss on the scoreboard would tell you on Saturday night. If the team comes out of the gate the way they played the final 40 minutes of that game then this one shouldn't be a problem. It's a long season and one individual game doesn't matter too much, but you hate losing free points to teams that have no business licking the ice you skate on.