The Penguins were back in yellow last night wearing their gorgeous thirds against the other team that wears black and gold in the League. It was a Friday night tilt with the Bruins, and a lot of dumb sluts were comparing the Pens losing to the Bruins with the Steelers and the Patriots. Of course, what these idiots (see people thinking they are funny) forget is the Penguins have won most of their championships this decade, not 30 years ago. Mike Sullivan decided tinkering with the lines would be fun so he moved almost everyone around:
Brassard back at 3C is a good decision. Good boy, Mike. Pearson to the top line is an interesting choice. It is kind of crazy that this team can put together 3 good top lines (on paper) without Patric Hornqvist.
The first period was a whole lot of sizing each other up mixed with a pissing contest. Neither team was really doing much but they were also getting chances at the same time, bizarre. At some point the Bruins had an easy opportunity but DeSmith was on the case
Hot damn. The rest of the period was a lot of shots by the Bruins and some by the Penguins. Late in the period the fourth line grinders got to grinding and it was Derek Grant banging a hole in Halak after Matt Cullen did something useful.
DEREK GRANT (2) Assisted by CULLEN (3) & WILSON (2) @ 17:48
This is a perfect fourth line goal, and the fact that it was the first goal of the game makes it even sweeter. The remaining 2:12 would result in no other goals.

What is a perfect start to a period that the Penguins start with a 1-0 lead? A little Evgeni Malkin and Phil Kessel magic, of course.
PHIL KESSEL (13) Assisted by MALKIN (24) & ZAR (3) @ 1:56
Just before this ridiculous pass to Kessel, Malkin receives a pass from Kessel that he must catch on his backhand out of midair. Get out of here. Also, there have been people mentioning Malkin must be injured because he hasn't scored in a few games. Geno goes three games in a row without a point and yet he is still putting up 1.09 points per game this season despite apparently getting older, slower, dumber, and whatever else. Sometimes we complain because we are spoiled. A career 1.18 point per game player is still clicking at 1.09 and he's slumping. Also, Phil Kessel shoots with a wet noodle.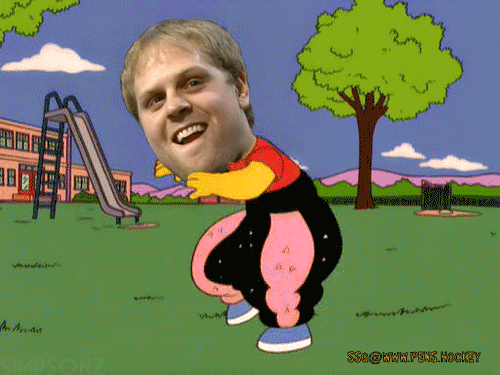 Ten minutes later the corpse of Monte Carlo scored to cut the lead to one. With the Bruins putting up 3 shots to every Pittsburgh 1 it was a good time for Jake Guentzel to take his second penalty of the period, and that is exactly what he did. The Penguins currently have the 8th best penalty kill unit in the League which is crazy when you consider the way the season has unfolded. On this night, they finally got a shorthanded goal thanks to the teamwork between Riley Sheahan and Zarro
ZACH ASTON-REESE (3) Assisted by SHEAHAN (2) & DUMOULIN (9) @ 19:01 SHG
Man does it feel good to see one of these go in the Penguins favor. ZAR had already made his presence felt in the game by this point with multiple big hits, and finishes like this is why he got his shot on Malkin's line.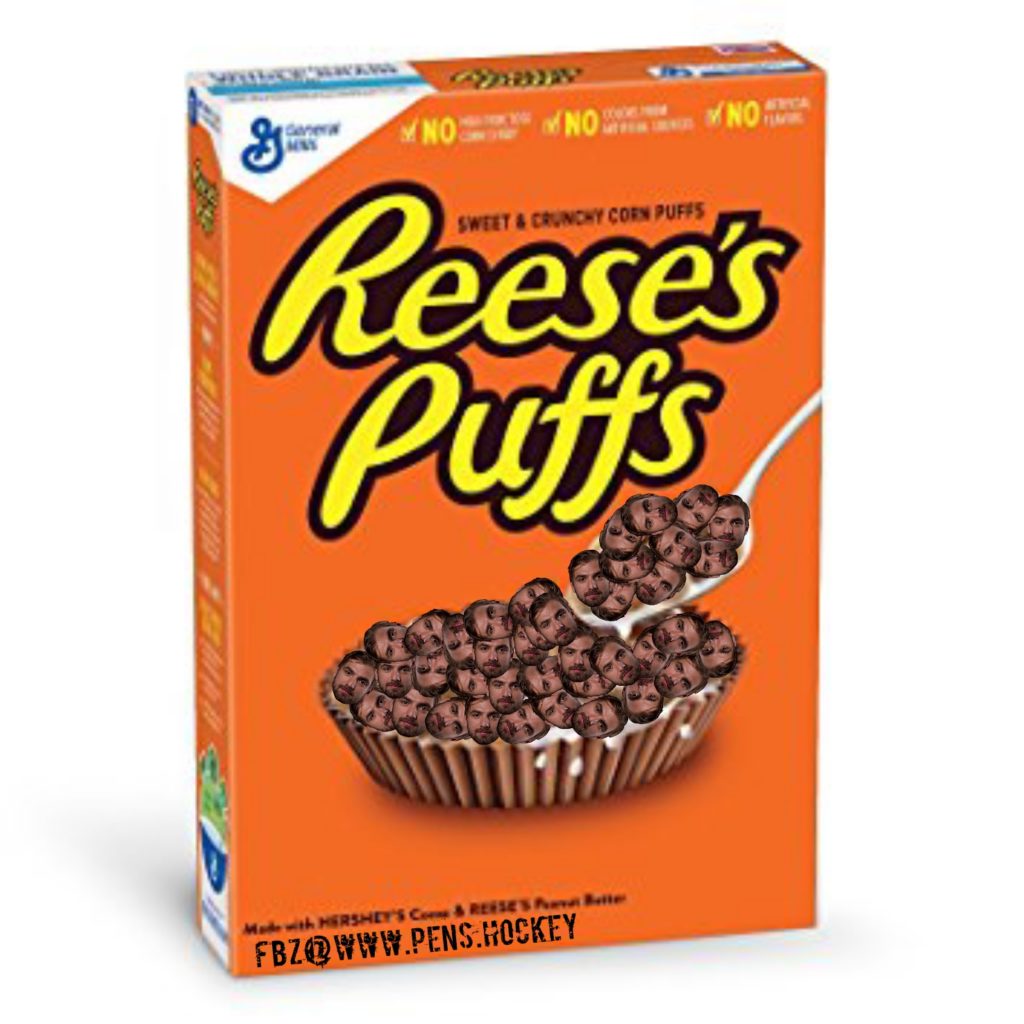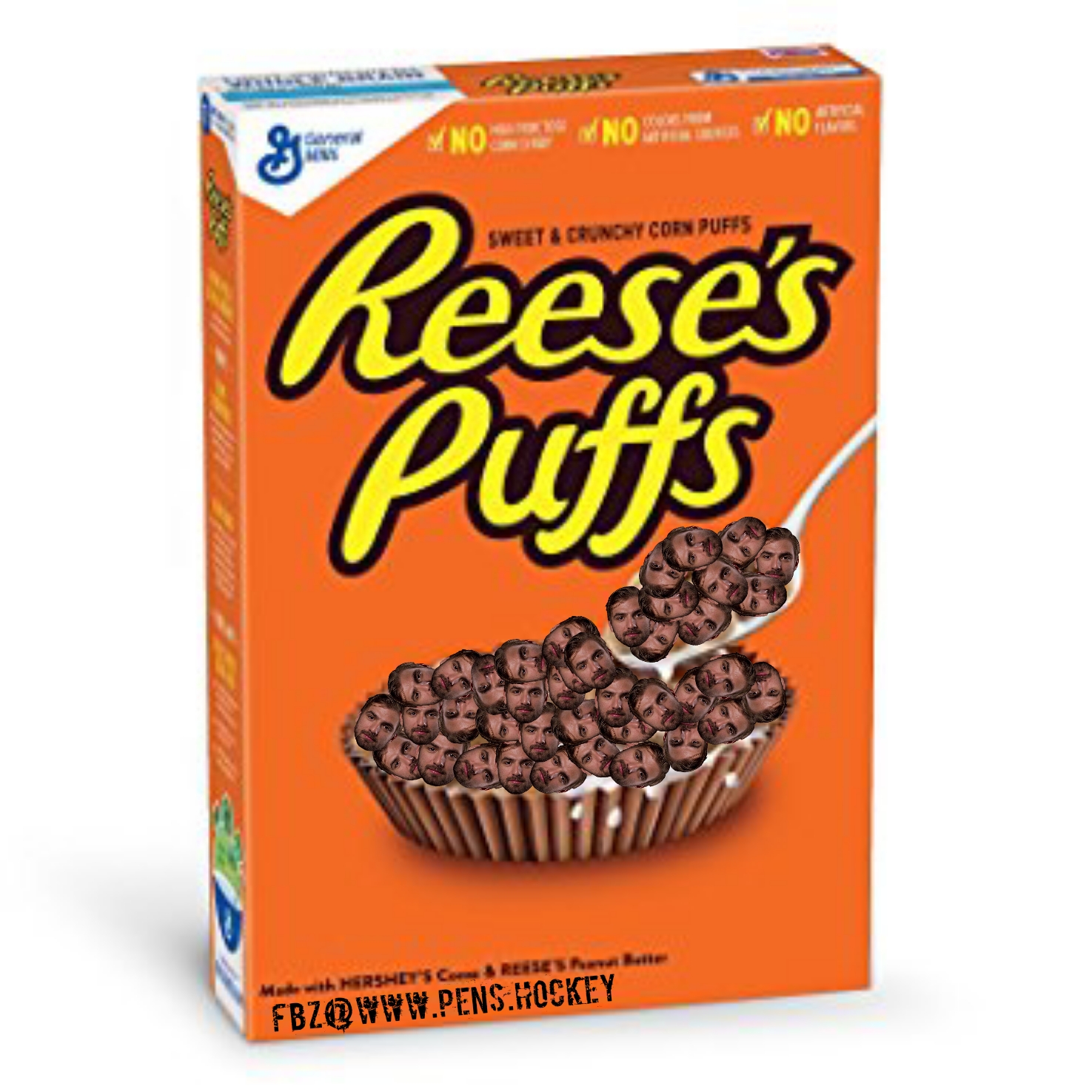 That would do it for the second, huge goal to give the Pens a 2 goal lead.
A 3-1 Penguins lead there were three options for this game, the Pens would either collapse and lose 6-3, the Pens would collapse and lose in overtime, the Pens would pack it in and win 3-2. Seven minutes in some chump named Wagner scored to bring the Bruins within one. Not even a minute later David Krejci put home an impressive David Pastanut effort to tie the game at three. To the surprise of everyone the Penguins did not completely jump off a cliff and the game was tied for less than three minutes before Crosby won an offensive faceoff and Jake the Snake atoned for his sins.
JAKE GUENTZEL (13) Assisted by LETANG (18) & CROSBY (18) @ 10:47
Just a great deflection by Guentzel who remains on pace for 34 goals this season and a paycheck fatter than your momma afterwards.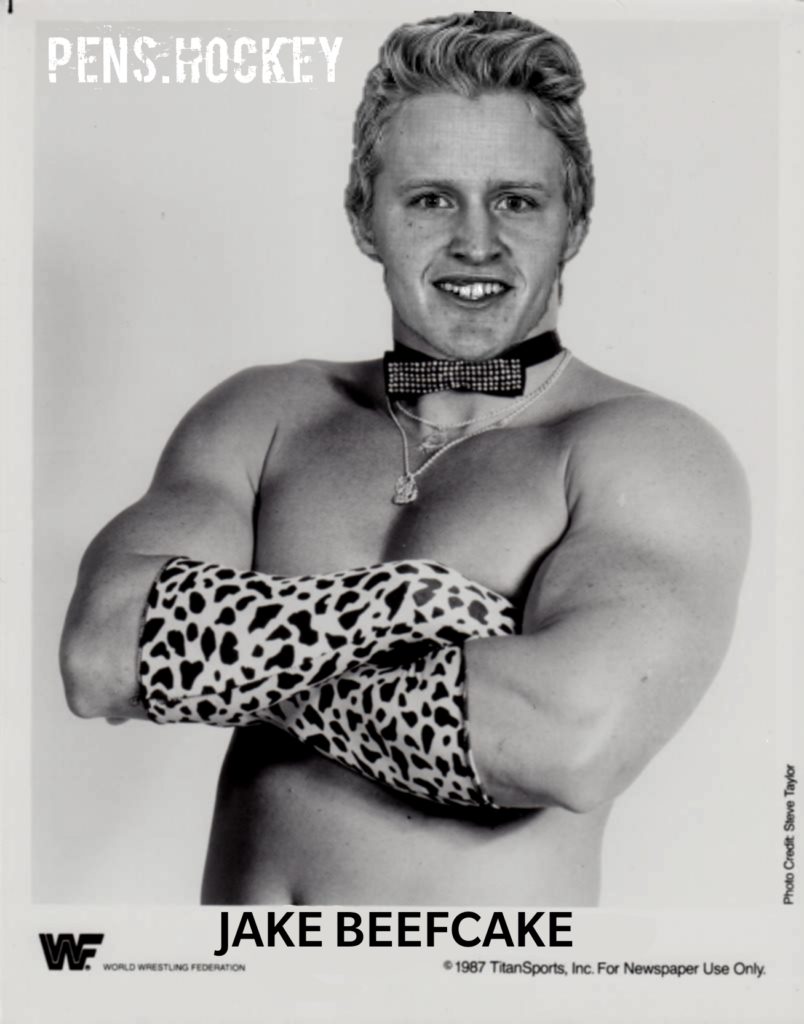 The Bruins would make a push and ended up throwing over 50 shots on DeSmith when it was all said and done but he was just straight up getting jiggy wit it
With the goaltender pulled Sidney Crosby bitch slapped Tory Krug along the boards to feed ZAR for the empty net
ZACH ASTON-REESE (4) Assisted by CROSBY (19) & JOHNSON (6) @ 19:54
The Penguins would not blow the two goal lead in the remaining six seconds, some douche named Brad in Boston probably punched a wall, and the Penguins walked out
WITH THE DEUCE, BITCHES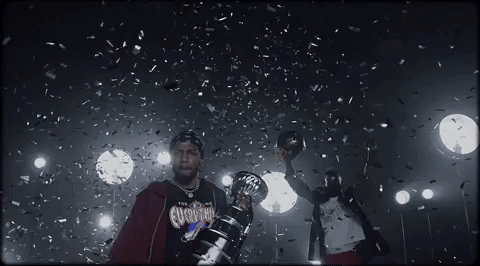 THOUGHTS:
Kris Letang left the game in the middle of the third after an awkward collision, there is yet to be an update on him, most of us will not sleep tonight because ohh buddy if he is out for more than a week
Casey DeSmith played out of his mind in this game, and more importantly it seems that DeSMith and Murray are building up a good bond which is something Murray was missing last season.
The Penguins once again win a game that they get completely outshot in, because this season is great.
The Oleksiak-Maatta pairing is not good, but the team doesn't really have many options at the moment.
GAMEDAY 32: KINGS of KAKA
As I write this it's really late and I'm really tired…so, short and sweet. The last place in the league Kings are in town today. Let's beat the living crap out of this bullshit team. Let's really dominate and score an F-TON of goals. Early lead…never look back. Curb stomp these clowns. OWN THE GAME.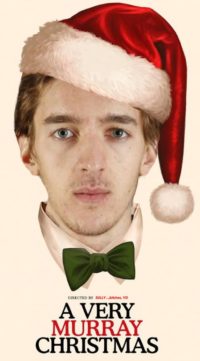 Give Murray a feel good W in his first game back. And get Geno's goal swagger and team confidence back again. AND PLEASE KEEP EVERYONE HEALTHY!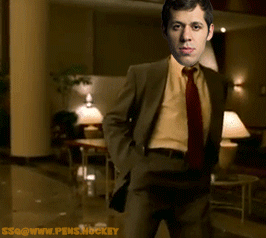 Some 31 year old, butt-ugly, Slovenian guy is the Kings Captain. SERIOUSLY? And before you get mad at me for being all SVN rassis, my grandmother was Slovenian so bite my halupki : P
Willy friggen DeJarofusedcondoms fer chrysake!
Can we PLEASE just win this one going away…like 8 -1.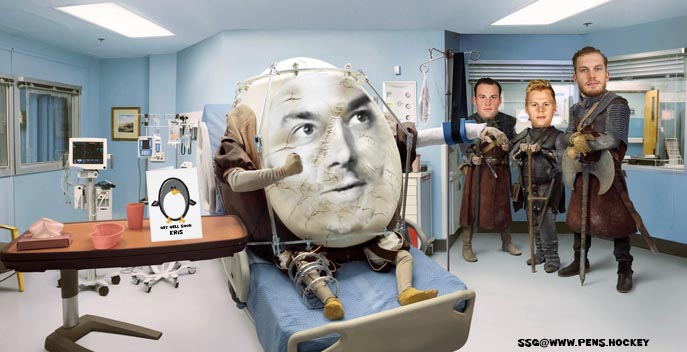 The Penguins canceled their morning skate so there will be no update on Kris Letang until 2 hours before gametime. The Pens already healthy scratch two defenders every game, so I wouldn't expect a midday call-up to give us any clues, if Letang is out we may be looking at a Johnson-Dumoulin top pairing and either Riikola or Ruhwedel will fill in. I'm taking a shot in the dark with the lineup graphic above, Rust had a very good game last night and the Pearson on the top line experiment lasted about as long as you do in the sack. Sheahan-Brassard-Pearson is a sneaky good 3rd line as long as Cullen can continue humming on the fourth. Carl Hagelin is out of the lineup currently due to not being able to handle the rampant sexually transmitted disease epidemic of California, so we won't be seeing the flow scoring tonight in the game, but maybe on Tinder. 


Loading ...