I got into it with someone on Twitter last night, which would normally be a bad way to start a post after a loss like the one we saw on Monday. As you likely know by now, the Pittsburgh Penguins missed their third chance in a month to win a third straight game by dropping a much-deserved 2-0 lead in the second period against the Anaheim Ducks, ultimately losing 4-2 to the second place team in the Pacific Division. Pittsburgh managed to keep former Derrick Pouliot clone Daniel Sprong from scoring any goals, but he and fellow former Penguin Carter Rowney contributed to the two goals that helped the Ducks tie the game, and Sprong somehow managed not to be scored against in his fifteen minutes of hockey so I guess he's not that bad at defense.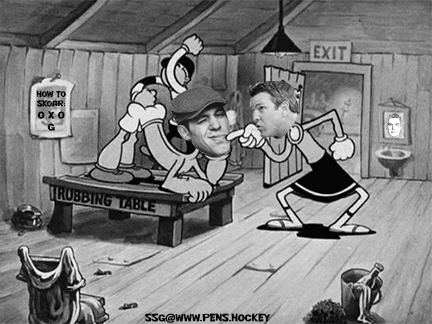 Anyway, the Twitter argument: in his postgame press conference, Penguins head coach Mike Sullivan put this out there, likely in the context of benching Jake Guentzel for large chunks of the second period after Guentzel had a bad turnover which led to a goal:
For the record, Guentzel played 18:02, which was his lowest ice time since playing 17:30 against the Winnipeg Jets last month, but was not his lowest ice time this season by any stretch. Sullivan added this:
Sullivan's coaching decisions this season have been grating, like playing Jack Johnson despite the fact that he's not an NHL-caliber defenseman, but particularly in his insistence in playing certain players over others seemingly without any sense of this aforementioned "accountability" and "ownership". Prior to the Penguins trading Sprong, the right wings ahead of Sprong on the depth chart were Phil Kessel (who produces consistently)…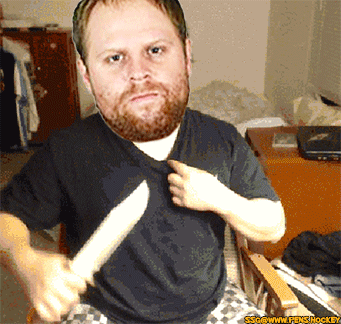 …Patric Hornqvist (who has been hurt for chunks of time and streaky when he hasn't been), Dominik Simon (who has been out of the lineup since the game after Sprong's trading and has benefitted from being attached to Sidney Crosby's line), and Bryan Rust. The argument came when someone countered my argument – that Sprong should have been given more ice time as these other right wings were failing to produce – with "Rust turned out okay".
"Okay"? Let's put this in perspective. Since Sprong was traded prior to the Penguins game against the New York Islanders on December 6, here is how the remaining right wings on the roster have produced (excluding Hornqvist and Simon since they've been injured since that game):
Phil Kessel: 7GP, 4-3—7, -3, 16.7% sh%, 19:38 TOI
Bryan Rust: 7GP, 5-2—7, +2, 21.7% sh%, 17:13 TOI*
Garrett Wilson: 6GP, 0-1—1, +2, 0% sh%, 6:59 TOI
Riley Sheahan: 7GP, 1-1—2, +3, 25% sh%, 14:22 TOI
Jean-Sebastien Dea: 3GP, 1-0—1, +1, 50% sh%, 7:03 TOI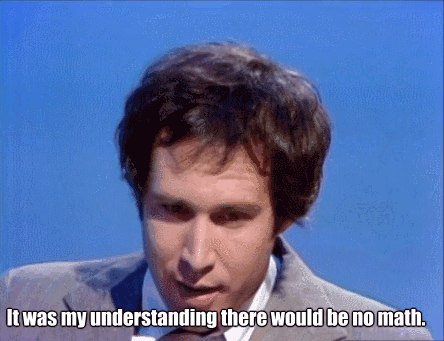 I put an asterisk next to Rust's line because, if you exclude his hat-trick in the loss against the Chicago Blackhawks, his statline becomes 2-2—4, zero +/-, and 13.3% sh%. Meanwhile, here's Sprong's statline since being traded to the Ducks:
Daniel Sprong: 6GP, 3-1—4, +1, 15.8% sh%, 14:53 TOI
Obviously the trade is done, but Sullivan's argument to hold the players accountable for their lack of production with a decrease in ice time clearly holds no water when you consider that the right wings besides Kessel were largely unproductive for long stretches (stats prior to December 6th game):
Hornqvist: 23GP, 12-7—19, zero +/-, 15.6% sh%, 16:04 TOI
Rust: 26GP, 1-5—6, -4, 2.6% sh%, 14:14 TOI
Sheahan: 25GP, 3-1—4, -9, 9.1% sh%, 12:54 TOI
Wilson: 7GP, 0-1—1, +1, 0% sh%, 7:35 TOI
As you can see, besides Hornqvist, the remaining right wings have had plenty of ice time despite their lack of production, both offensively and defensively. Even Hornqvist has seen his ten even-strength goals negated by allowing goals. And yet, they have regularly been given the benefit of the doubt by Sullivan because of…reasons? And Sprong was given basically no ice time for similar anomalous reasons. But Guentzel has one bad giveaway in one game and he's "benched" (but still with the most ice time of any of the left wings on the bench).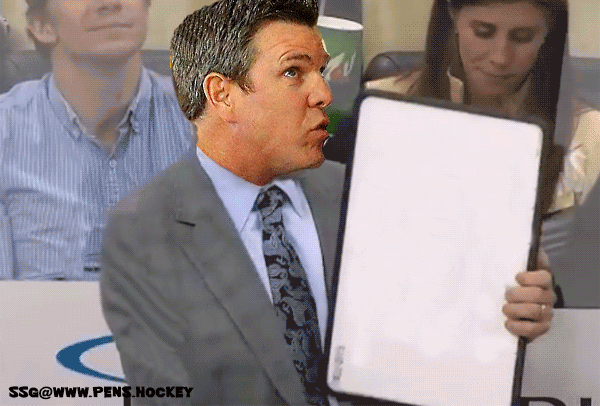 This is not meant to be an indictment of the players, mind you, but of the inconsistent and senseless discipline, standards, and expectations applied to all of the skaters by Sullivan. He has refused to scratch Johnson and has even paired him with Kris Letang and Marcus Pettersson to help buoy Johnson's defensive production. He's played Derick Brassard on Crosby's and Malkin's wings since he has scarcely been able to produce on his own. Tanner Pearson's ice time has eroded over the last few games despite scoring a goal in the game against his former mates from Los Angeles, and the last two games saw him get his fewest minutes in a Penguins uniform. Sullivan's management of the roster is all very incoherent and it could be a playing a major role in the similarly incoherent performance of the Penguins.
All of this, of course, despite the Penguins still being in the thick of the playoff race in the Metropolitan Division. Pittsburgh (as of this writing) sits tied with the New York Islanders for third place in the division, and as things stand that third-place team will be the lowest ranked team from the Metro Division to make the playoffs in the Eastern Conference. The second place team in the Metro Division, the Columbus Blue Jackets, have as many points as the team currently sitting in the second Wild Card spot, the Montreal Canadiens. The standings will continue to evolve as the season progresses, but there has been no indication that any team in the Metro Division looks like it's running away with things.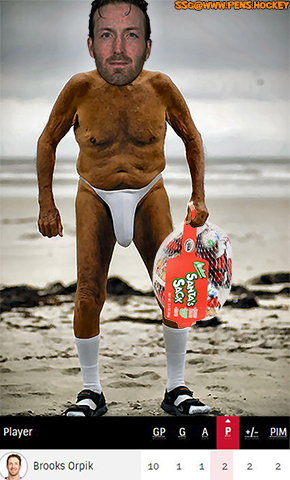 Well, perhaps except for the Penguins' foes for tonight, their old pals the Washington Capitals. They are led, as always, by Alex Ovechkin, who apparently got strength from winning the Cup last summer and doing endless binge drinking because he leads the League with 29 goals and is on pace for 73. It's been fourteen games since Ovechkin has failed to register a point, and the Capitals have lost just two of those fourteen games. Overall the Capitals have a 15.5% shooting percentage in that span and a +23 goal differential. Their goaltending has been quite good in that time frame as well, with a 0.920% save percentage, so they're really firing on all cylinders at the moment.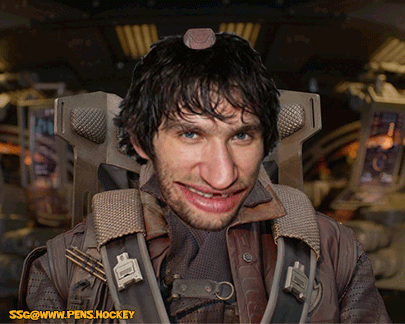 Although the Penguins seem to play better against prospective playoff opponents, I would advise against holding any pretense that even a sixty-minute, entire-team, no-doubt-about-it win against the Capitals would make tonight's game the turning point of the season. Ignoring the fact that a number of players have already prognosticated the team's arrival out of mediocrity at several points already this season, the Penguins need to start winning three-plus games regularly for me to have any comfort in this team's chances at championship success this season. It would be delusional to figure that they could make the playoffs while playing as poorly as they have (relative to what we should expect) and then, that's it! The team magically evolves like a Pokémon, like Magikarp to Gyarados, into this world-beating beast of a hockey team and wins its fourth Cup in ten years.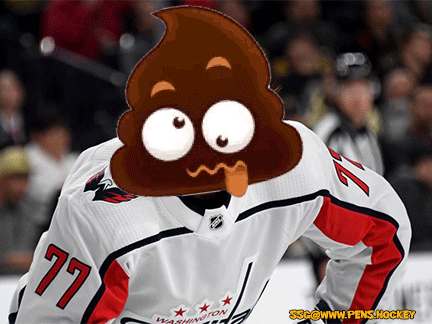 Even if the Penguins do make the playoffs, the route will basically be the same as it has been for the last few years: Columbus, then Washington (or maybe reversed?!), then the Atlantic Division winner, which will likely be one of Tampa Bay, Toronto, or Boston. Would you trust these Penguins to beat any of those teams in four out of seven games at any point, even if they were are at full health? They've only won four out of seven games during a few stretches this season, and in fairness they are in the midst of such a run now, but they have been playing a variety of opponents in that time, winning and losing seemingly at random. The real confidence would come from stringing together more wins than losses, even if it was just six or seven out of ten games.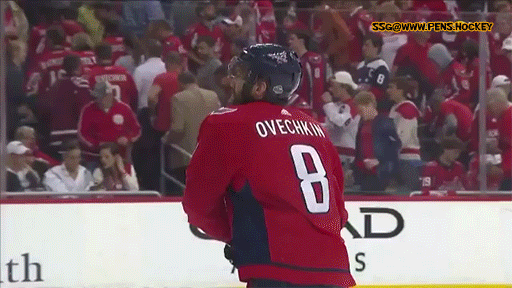 This was written a day early so we have no update rgarding Hornqvist. If he can't play then the lineup will look similar to the one above, the Pens reassigned Dea yesterday which caused a stir surrounding Hornqvist and his status. Besides the issues mentioned above, an even bigger problem exists within the defensive pairings. We've hammered it home in gamedays and recaps in the past but it remains true, the pairings as currently constructed do not work. We know we are right because standard media personnel have started blatantly defending Jack Johnson. This was a quote from a media outlet printed yesterday:
"The pessimist will look at Jack Johnson and see the goal he was on the ice for Monday, when he overplayed Carter Rowney and left Kiefer Sherwood all alone. But that shouldn't discount the success that he and Pettersson have had together. After Johnson was on the ice for 27 goals against in his first 25 games as a Penguins, he's been on the ice for just three over the past eight games – and Monday's actually came with Pettersson on the bench."
$20 says the author of this paragraph has attempted to work in at least 3 pyramid schemes before realizing they were all a rip-off. Let's break this ridiculous statement down sentence by sentence to deduce what this is saying, keep in mind that it was written to DEFEND Jack Johnson.
The pessimist will look at Jack Johnson and see the goal he was on the ice for Monday, when he overplayed Carter Rowney and left Kiefer Sherwood all alone.
A realist, not a pessimist, would look at a goal given up to see where it went wrong. A realist would say that devoting any sort of coverage to Carter fucking Rowney is probably not smart. A 2-year-old would agree that overplaying Carter Rowney while leaving a man alone isn't smart. But let me show you exactly what he is talking about. Here is the still of the play being referenced:
As you can see, Olli Maatta has Carter Rowney covered. Rowney isn't even inside the Penguins zone yet and Jack Johnson is already preparing to vacate his side of the ice to defend a player that isn't in a scoring position. Like I said above, this is not a pessimistic view pal, these are facts, this was the dumbest thing Johnson could've done at this moment. After crossing the imaginary defensive "center line" to make a hit the play looked like this:
How quickly would you be complaining if Kris Letang made that play? If Brian Dumoulin made that play? The fact that you would be complaining regardless of who it was means it was a stupid play. This author thinks people are just out to get Jack Johnson and for some that may be true but for fucks nuts look at this piece of shit play that just happened! This is the fucking NHL and he is a $3 million dollar defender! Let's just ignore the fact that Olli Maatta had Rowney well covered for perfect defensive positioning, and then adjusts on the fly to Johnson's Tourette style defense to get in good defensive positioning for the second time in 3 seconds. Dan Kingerski openly blamed this goal on Maatta on Twitter too for "backing off after Johnson made the hit," after he watched the replay, in case you want another reason why you shouldn't give him or his blog $21. Maatta backed off because he had to go recalculate everything he had ever learned about defense.
But that shouldn't discount the success that he and Pettersson have had together
A goal given up against Johnson while he wasn't on the ice with Pettersson shouldn't discount success he's had with Pettersson. Is this even a sentence?Screw it, talk to me about this "success."
After Johnson was on the ice for 27 goals against in his first 25 games as a Penguin, he's been on the ice for just three over the past eight games
So after Johnson was on the ice for more than a goal per game, he has suddenly gotten better? After a career of mediocre numbers, we should be kissing GMJRs feet? What changed? He started playing on a pairing with Pettersson. In an "I'm going to defend Jack Johnson" statement you are mentioning that he has gotten better because of another defender one sentence after calling us a pessimist for thinking the goal that was clearly his fault was clearly his fault?
and Monday's actually came with Pettersson on the bench
You say it best when you say nothing at all. This was a statement trying to persuade us that Jack Johnson and Marcus Pettersson have been good together because the pairing has allowed 2 goals in 8 games. Jack Johnson before the pairing had been on the ice for 27 goals in 25 games. He has now been on for 30 goals in 33 games. This entire statement tells anyone with a brain that Marcus Pettersson is making Jack Johnson better. The basic statistics are telling anyone with a brain that Marcus Pettersson is making Jack Johnson better. The advanced statistics are telling anyone with a brain that Marcus Pettersson is making Jack Johnson better. The signing is done. Jack Johnson is here until either a trade or a buy out (no, he will not be lost in the expansion draft, why in the hell would Seattle pick him over literally anyone else, that city understands suicide). I've come to terms with Johnson on the Penguins. As a blog we try to be honest with the players, we call out who makes mistakes on plays and give credit when someone does something well, and I think you can attest to that. We aren't going to try to sell you on a player if he doesn't sell himself. We have all come to terms with Jack Johnson as a Pittsburgh Penguin, it's time for the media to come to terms with the fact that Jim Rutherford got ripped off.