Sometimes I write things in gamedays and they are so wrong or off that I type up my recaps while hiding under shelter. Yesterday I said that winning this game against the Rangers without a top defender would be a huge win. This morning we wake up refreshed, revitalized, and back on top of the Metropolitan division. The two off days proved to be a key time for the coaching staff to work out some kinks on all aspects of the game. They then made a switch calling up Chad Ruhwedel to replace Steve Olesky, Ruhwedel if you recall was given a long look in training camp, and much like your mom he filled his role nicely last night. The defensive played a close checking game that really limited the odd-man breaks allowed to the speedy Rangers team, and this played a big factor int he outcome of the game. As for the offensive slump they were experiencing, much like your coworkers latest diet, it only lasted for the weekend. The video highlights are at the bottom if you don't feel like reading the rest.
The new and improved Penguins powerplay is going to drive a lot of teams into playing a more cautious game, which is fine because the Penguins 5v5 play is pretty good, too. Six minutes into the first period the powerplay got an opportunity and wouldn't you know it, Cole and Schultz are on the point for the powerplay right now. After Schultz (14) sent a cross ice pass to Cole (10), Cole ripped a shot pass to Crosby (22) who "surgically" deflects the puck from 10 feet away to beat Raanta blocker side. After the game surgeon Crosby was asked to reattach Lundqvists balls, to which Crosby replied oh that's why you don't have a cup." Note: The Rags made a smart move and didn't start Baby Stuff against the Pens, proving that the Pens are fully in his head. Footnote: It didn't matter.
Some dude named Puempel scored on a shot that made me think his family payed Murray to miss, and the period ended 1-1, just as expected.

It became apparent about 8 or so games ago that the Penguins early season success in the third period was quickly creeping in to the second period as well. Less than 5 minutes into the period Phillip Kessel the First (22) stick handles his way through two Rags to gain access to the offensive zone before giving the puck to Malkin. Geno then decides he wants to stickhandle through two guys also and does just that, eventually losing/passing the puck to Kunitz. Kunitz (11) sends the puck back to Malkin (14) who buries a one timer against the grain, such an unbelievably hard goal to make it look so easy.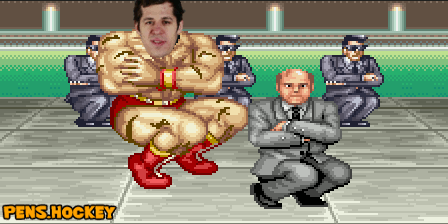 4 minutes later Rangers fans were still saying "just wait" when the Pens got another powerplay opportunity. After more sustained pressure and great passing from Dumoulin (7) to Malkin (22), the puck went to Kessel (11) in the slot. Phil in the slot should be a porno title. Phil decides not to shoot and patiently circles in front of the cage before finally ripping one that juuuuussssstttt trickled in. 3-1 Pens after 2.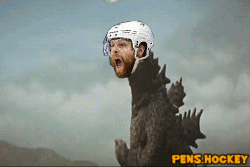 Less than two minutes into the third Michael Grabner scored his obligatory goal against the Pens and the game had some new life to it. Then Mr. Sucky Schultz (6) from Edmonton drove to the net after receiving a pass from Malkin (23) and made a smart play by just throwing the puck to the traffic area in front, which eventually bounced off a Ranger and into the net to regain the 2 goal lead. Two minutes after this Sidney Crosby (14) gave the entire Rangers defense PTSD by placing a pass so sexy I am not allowed to show it on this domain. Bryan Rust (9) with the smart play every hockey player learns in pee-wee, keep your stick on the ice.
5-2 game with 10 minutes left, pretty solid night for the Pens.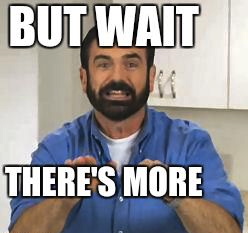 The Pens get another powerplay opportunity 12 minutes into the period, and with the grindiest (not a word, is a word now) unit possible (grindiest unit = hockeyporn), Kunitz (12) and Bonino (9) assisted Patric Hornqvists 7th of the season. The game was all but done at this point, but not because of the score. The Penguins didn't really step off the pedal. The Rangers couldn't make a comeback, not because the Pens fell into a trap, but because the Penguins set the pace and made the Rangers answer. It was like a pissing contest, except the Penguins chopped off the Rangers dicks rendering them completely useless. Nick Bonino (6) scored his 3rd pointless goal of the season, assisted by Rust (6) and Cole (11) in the last 11 seconds.
GAME OVER BITCHES
Thoughts:
Pens with points in 10 straight, and 47 goals in those 10 games.
Love the look of the powerplay, 3 for 5 tonight is what we're talking about
Pouliot looked the same, I think the frustrating part about him is he never shows improvement, he just stays the same
Ruhwedel played his role well I thought, can't ever have enough fringe D-men to fill in. I would start Olesky and Ruhwedel in the next game, and if they handle the workload then Pouliot should be gone while/if his stock is high
Reunited HBK line worked for 2 of the 3 members as usual, but the line didn't get on the scoreboard together. Sullivan is trying his best to get Hagelin to work but right now nothing is clicking.
Enjoy the rebranding of Justin Schultz while it lasts, because some GM is going to throw a stupid amount of money at him in the offseason.
Olli Maatta has been unnoticeable since Letang and Daley went down, that is a very good thing.

Tom Hanks was in this one wasn't he?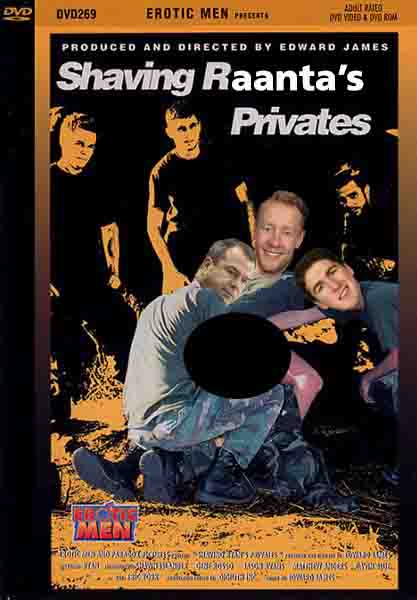 Anntti Raata's parents heard IKEA was having a sale on Vowels??? Those krazy Finns. Piick yeer Poorn, ya?
8) "They all touched it, all 5 men touched it." – Errey (74%, 17 Votes)
3) "Pens slam dunking a couple in the backdoor." -- Errey (9%, 2 Votes)
7) "Kessel comin' in the backdoor." – Steigy (9%, 2 Votes)
1) "You don't want Grabner to go hard" -- Jay (4%, 1 Votes)
2) "Crosby, off of Rantaa's shaft" -- Errey (4%, 1 Votes)
9) "Fehr comes over and pounds him." – Steigy (0%, 0 Votes)
6) "He's doin' it each and every night." – Errey (0%, 0 Votes)
5) "Crosby pops out in the slot." – Steigy (0%, 0 Votes)
4) "He took something up high in the face." – Steigy (0%, 0 Votes)
10) "He was aware that Bonino was coming." – Steigy (0%, 0 Votes)
Total Voters: 23

Loading ...