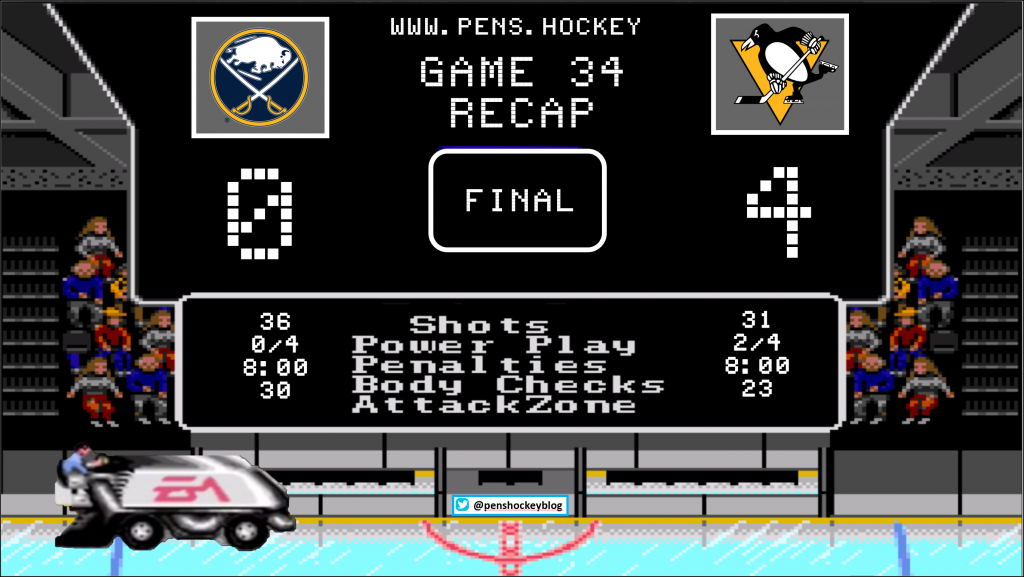 Week to week. That's the prognosis for Kapanen because of course it is. Call it payback from all of the good years, I suppose, but these man games lost to injury are just plain ridiculous. I read somewhere that the Pens lead the league in this category by a comfortable margin over something like the last 10 or 15 years. I'm sure someone has a chart or a pretty graph. I'm also sure I'm not going to go find it – you have the interwebs, do it your damn self.
But because of that, it was time for another edition of musical lineup: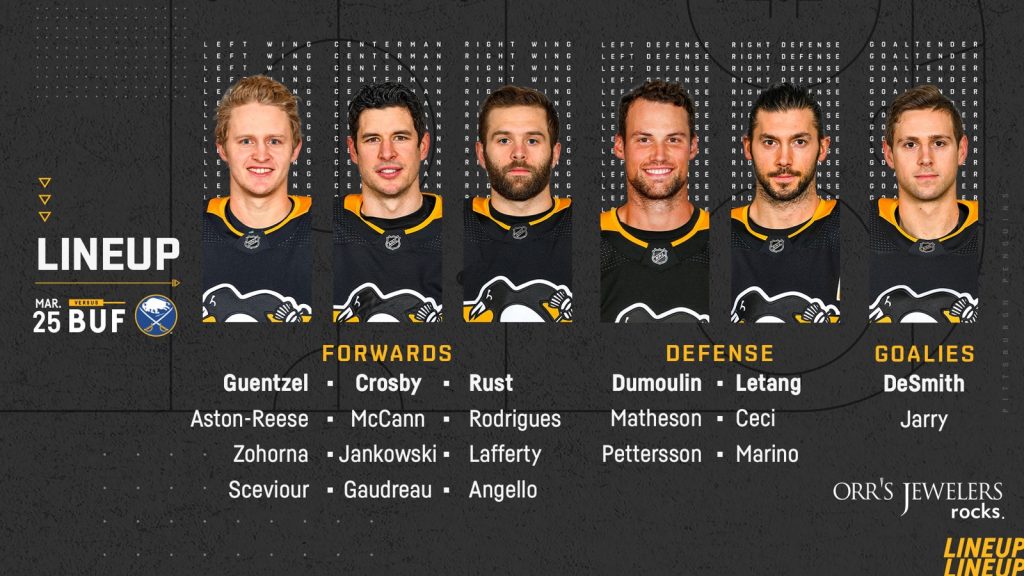 Zohorna is a beast – 6'6″, 229 lbs and, most importantly, he's from the Czech Republic which means that the Pens have iced a player from that country every single year since it became a country or something. I'm not sure – that's Seth Rorabaugh's thing, you can ask him.

For this game I figured I'd change things up and attempt to sleep through it on the couch. My dogs appreciated this until the gyro I ate for lunch made it part way through the processing plant. It's hard to blame them.
I do know that ZAR took a penalty. I also know that the Pens PK has been stellar lately and have proven it's a system thing and not a personnel thing since Freddy Gaudraeau lead the team in SH time and he is the, like, 3rd newest member of the team or whatever. With all these callups he'll be a veteran Penguin in no time, but I digress. Mike Vellucci is in charge of that unit and whatever he's selling, they're buying. No goal, Buffs.
No goal anyone for most of the period. Shocker. But the good news is one of my dogs jumped down and startled me awake in time to see the newest Penguin do the newest craze – score on the Buffs #4 tendie.
Zohorna (1) from Angello (1), Gaudreau (2) – 17:21 – EV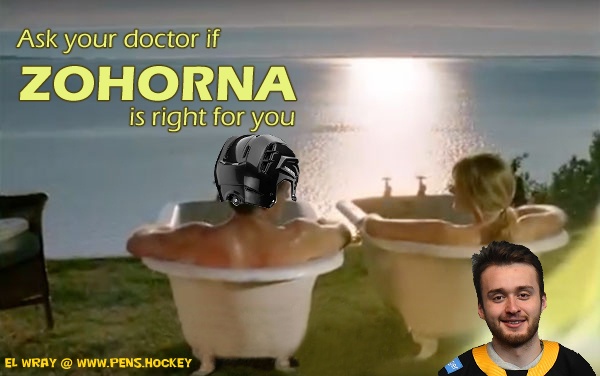 A nice low cycle below the dots by the 6th 4th line with Big Ant'ny dishing up the sauce a couple of times until they got it right. Love the quick release from the big man. Anyone else think it's fitting he's wearing a left guard's number? Anyway, first game, first shot, first goal. Good for him. Also brings to mind this gem:
Zero other things would happen and the Pens would keep the lead through intermission.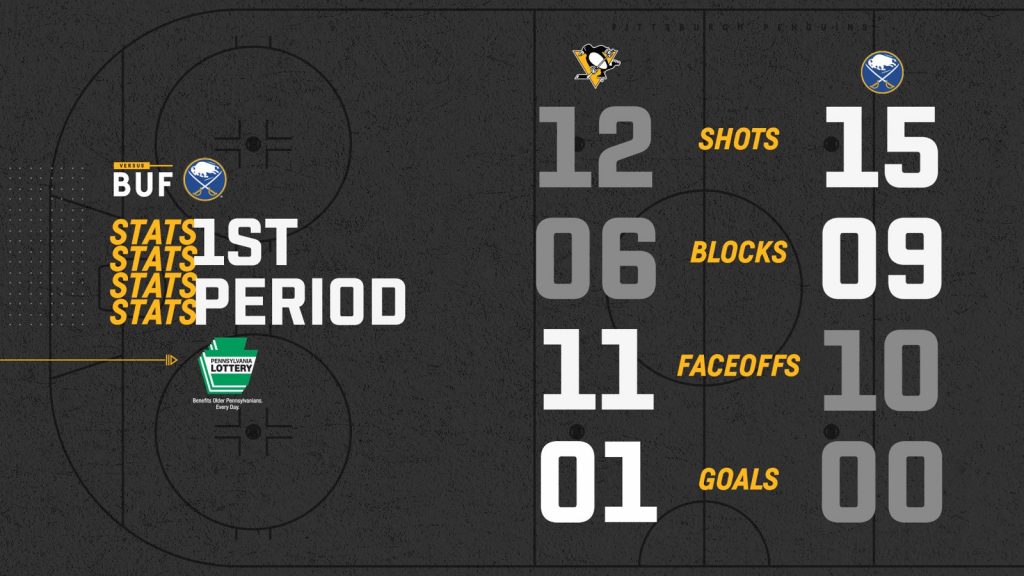 This period, new kid on the block Dylan Cozens (tell me that's not a boy band member) would take a penalty 14 seconds in and it was time to see if the power play had learned anything.
Yup!
McCann (6) from Letang (18), Crosby (22) – 1:27 – PPG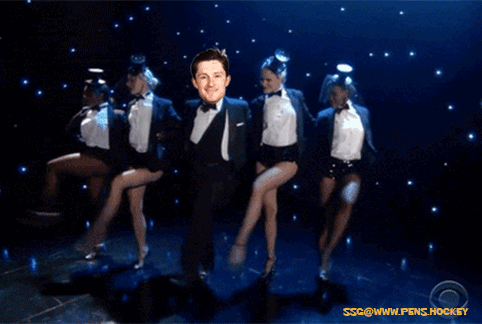 Great puck movement and a sweet, sweet snipe by a man doing the job he was born to do. Great stuff all around.
Similar to a mere 23-ish hours ago, the second period would contain most of the action, with that goal and then penalties by Angello, Son of Bry and *checks notes* Sid? Meh, he must have been bored. PK was stiff, PP went limp, no rubber got by any goalies. And, most importantly, nobody else got hurt.
But if you had to pay for your entertainment by the minute, this was the period you'd want a refund for.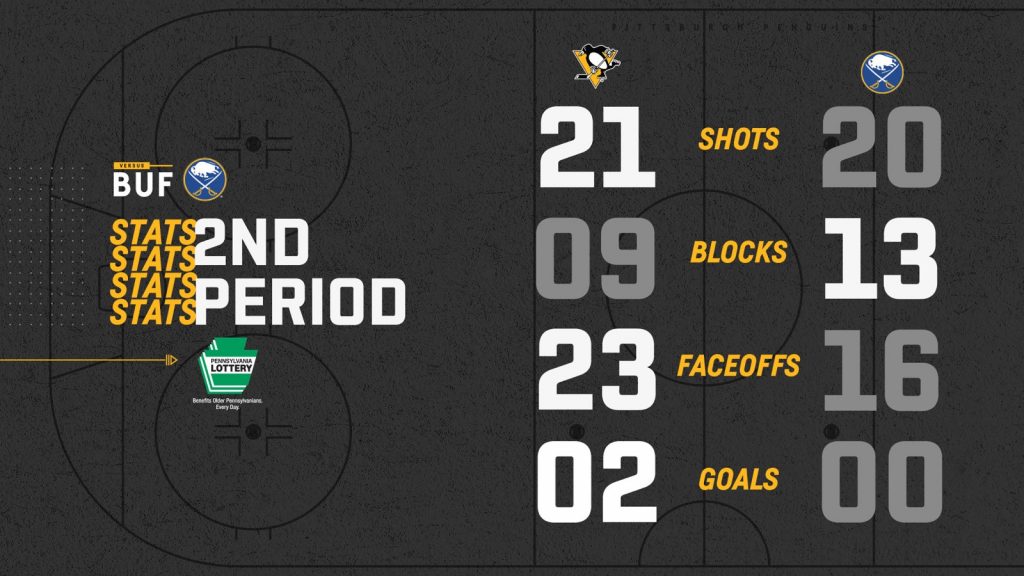 The 3rd and final (hopefully) frame would start off as boring as the 2nd ended. Sure there were some shots and some hits. Even some skating. Big Z still didn't get a lot of ice time for some reason (*coughs* Sullivan never trusts the new guys even when they play well *coughs*), but when he was out there he was fine. And the boys were still winning faceoffs at a great clip and not giving up many quality scoring chances. A fine plan.
This plan eventually proved too boring for Riley Sheahan (remember him? lol) and he would invite the Pens PP back out to play. This time, they were ready.
McCann (7) from Letang (19), Crosby (23) – 8:56 – PPG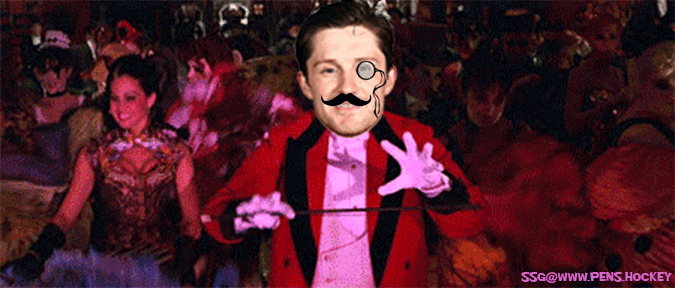 I feel like I should just copy/paste from above, but I'll spare you. Suffice it to say, if the plan works, stick with it. Another stellar shot from a stellar shooter.
At some point after this Buffalol had a goal but lol, it was called back for offsides, which it clearly was. Because Buffalol.
And then it was all over but the crying. Oh, and the milestone.
Guentzel (14) from Rust (14), Crosby (24) – 18:54 – ENG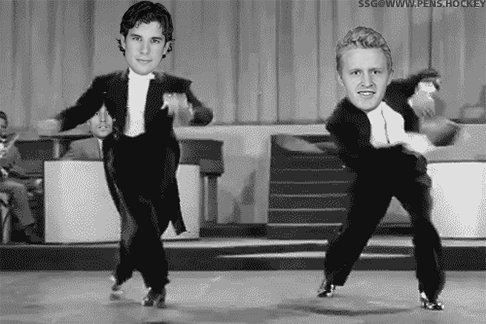 No clip of this one because that would be rubbing it in. But it is a big deal because…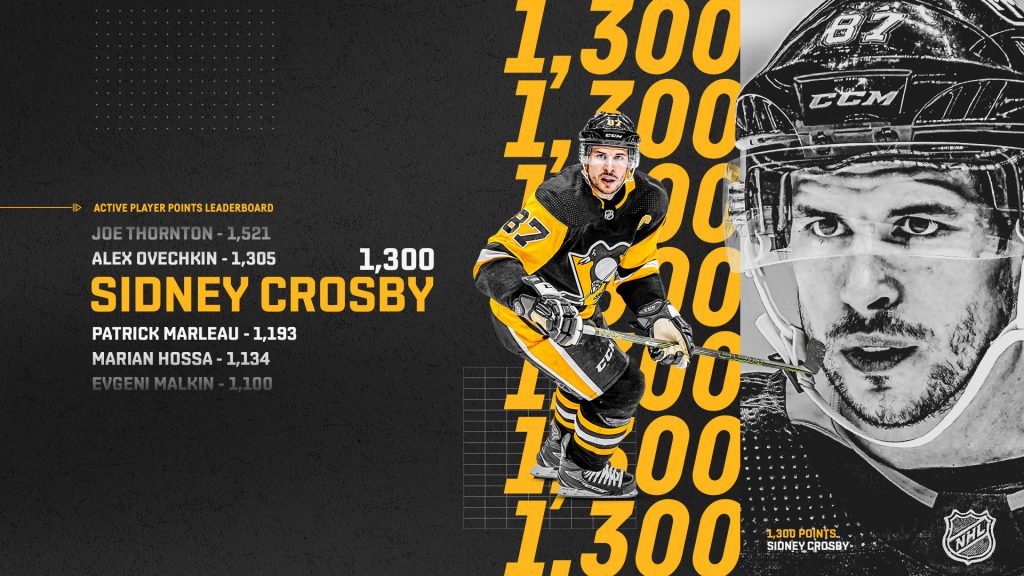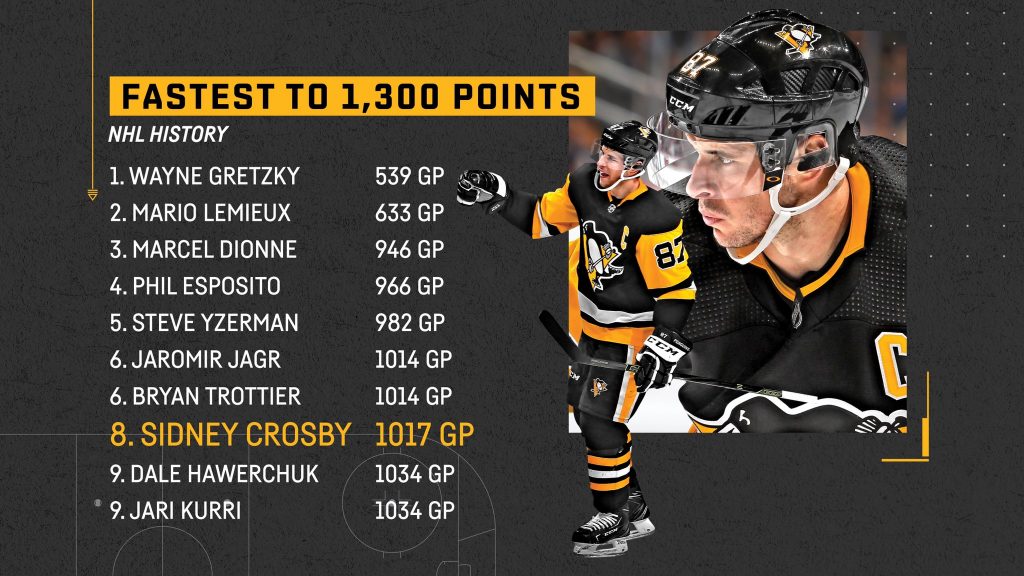 A couple things to talk about here. 1300 points is fantastic, obviously. The fact that he's only 5 behind Ovechkin which means he'll catch and pass him for a second time is *chefs kiss*.
But look at that second chart. And think back to Malkin hitting 1100 the other day, too. Every person on the list above, with the exception of Crosby, played in the 70's and 80's. Sid took the ice in 2005. It's not a different sport of course, but it has changed a LOT over those 20-odd years. Goaltending equipment got bitter. GOALIES got bigger. EVERYONE got bigger, and faster, and stronger. But there's Sid, playing in today's NHL and scoring at the pace of a generation ago. I don't give one single shit that it was a second apple on an empty netter against the worst Buffalo team in the last 20 years, that's a helluva feat and deserves our acknowledgement and respect.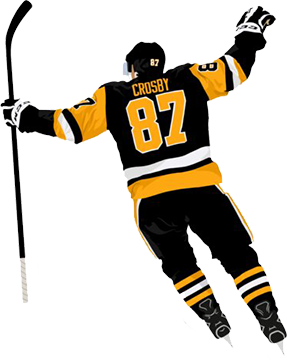 Speaking of feats, here's a note from yesterday: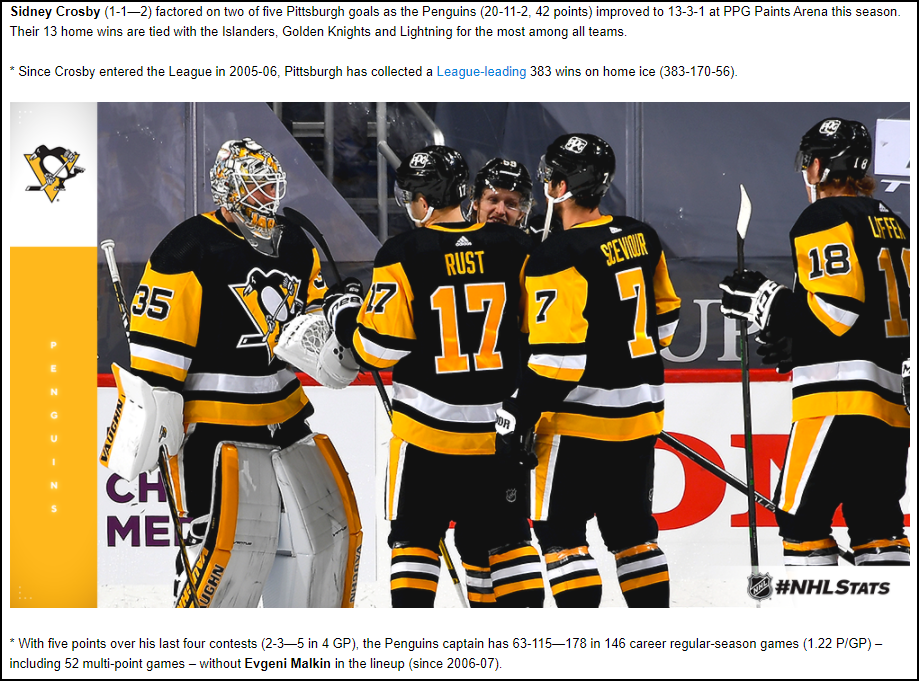 Tell me about leaderships and I'll tell you about Sidney Crosby. Anyone who doesn't consider Sid to be in the top 5 ALL TIME in the NHL just simply doesn't know what they're talking about and you'll never, EVER, convince me otherwise. Hats off to our Captain.
Anyway, GAME!!!