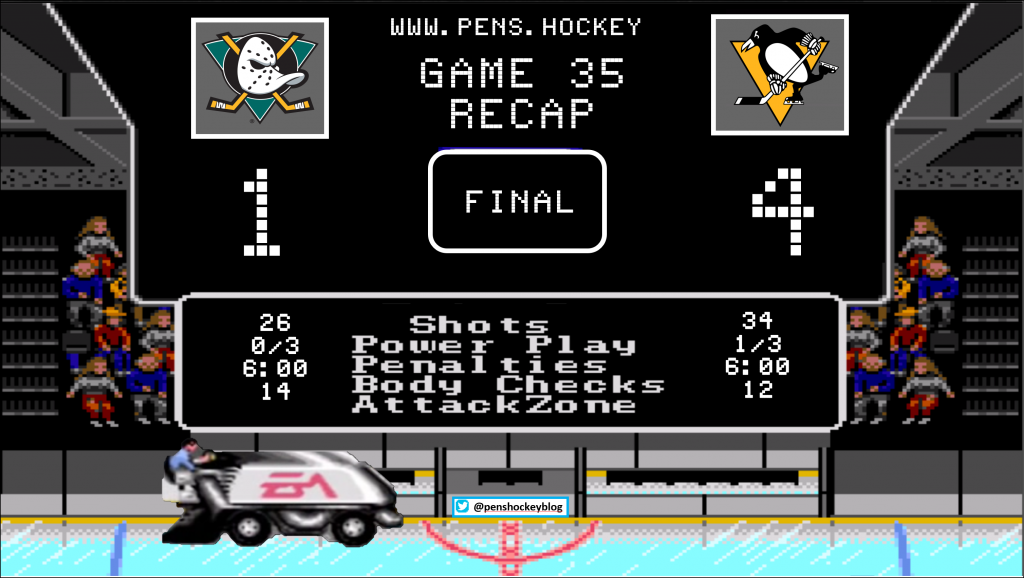 OK, it's late. Too late for watching all of this business. But here we are anyway. Normally it's tough to get excited about playing the Diucks, and frankly it still is, but tonight there's a different reason to be excited for this particular game…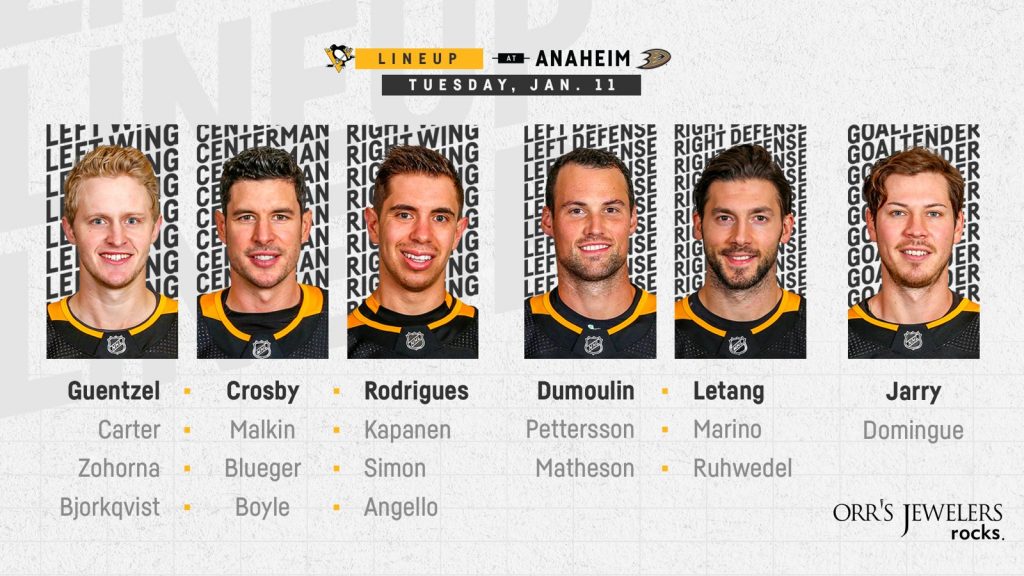 Finally, 35 games into the season, Agent 101 is back. Time to see if he was ready or rusty…

A good start saw the Pens pushing the Ducks and when you push hard enough sometimes good things happen. Like this:
Carter (10) from Pettersson (10) – 1:05 – EV
Pettersson showing great patience and squeezing the puck through a tight spot right into a place where BJC could grip it and rip it, which he did. Goal scorers just know where the corners of the net are – they don't have to actually see them all the time. This was one of those times. Just a beauty.
The rest of the period happened. Getzlaf took a penalty but tonight's PP was apparently flaccid. Some more stuff happened, though I'm not sure what. I can tell you that late in the period, Marino took a penalty, and the good guys killed the 20 seconds remaining in the period.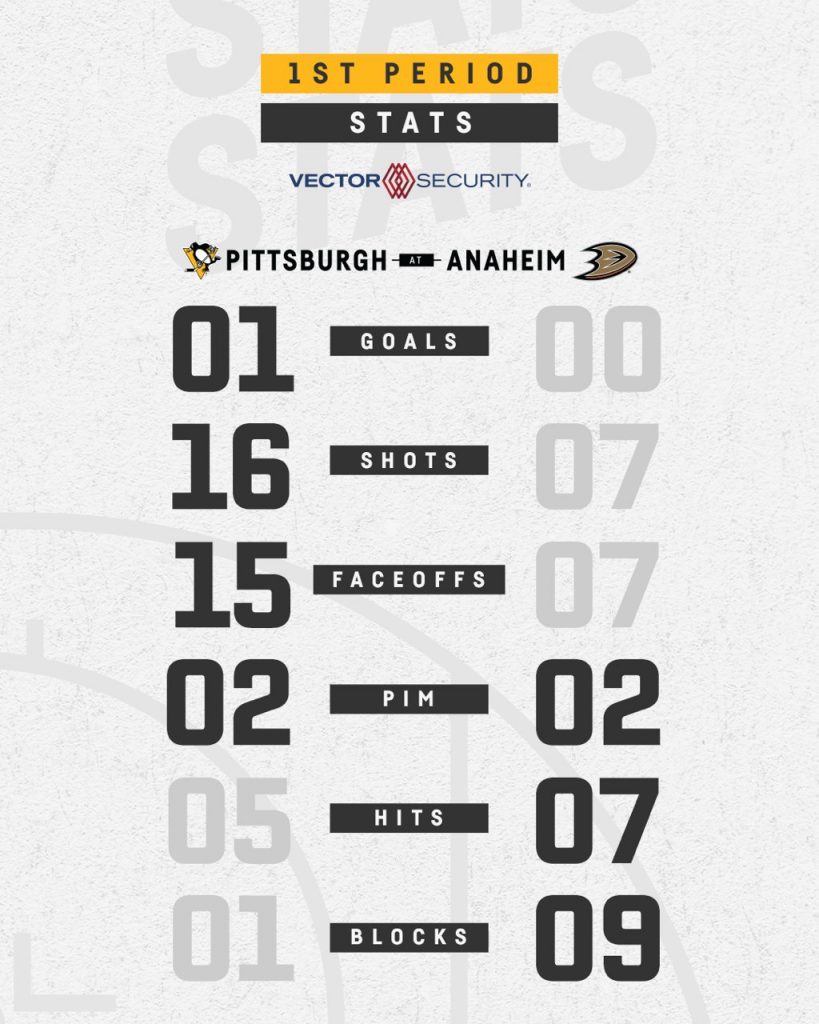 Early in the 2nd period, Old Hampus the Unwise decided that the Pens powerplay looked so crappy that interference on Kappy made sense. Spoiler alert: it did not.
Malkin (1) from Letang (28), Guentzel (17) – 3:23 – PPG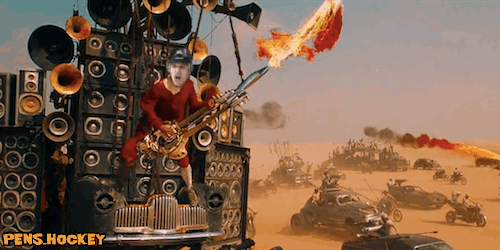 With all due respect to Evan Rodrigues, and he deserves plenty of respect this year, I'll take Geno's howitzer all day long over ERod. Man I didn't realize how much I missed seeing that shot until that happened. Faptown, population US.
OK, still wasn't watching for a while, but then I got home from my meeting and decided to turn on the game, after pouring a post-travel bourbon, obviously. And no sooner had a sat down, when YackBob Sulfurpants played Johnny-on-the-spot after Jarry made a good first save but couldn't pounce on the rebound. 2-1 good guys.
Full disclosure: I went tf to bed. It was a super long weekend of golf and drinking and drinking and golf and also drinking. We even did the drinking around the world at Epcot, which I highly recommend to EVERYONE. Damn what a good time.
Oh, the game, you say? Don't worry, Geno wasn't done.
Malkin (2) from Marino (15), Kapanen (11) – 14:38 – EV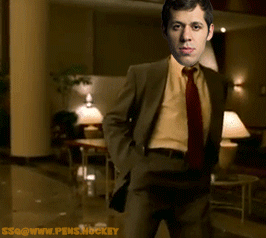 Love to see the dude just swooping around the net area, unafraid of the mess there. He showed he can rocket one and he has now showed he can work for one. fap fap fap fap fap fap fap fap fap fap fap fap…
Oh yeah, there was another Anaheim penalty, but nothing doing. And the rest of the period would play out with nothing crazy happening. Stats: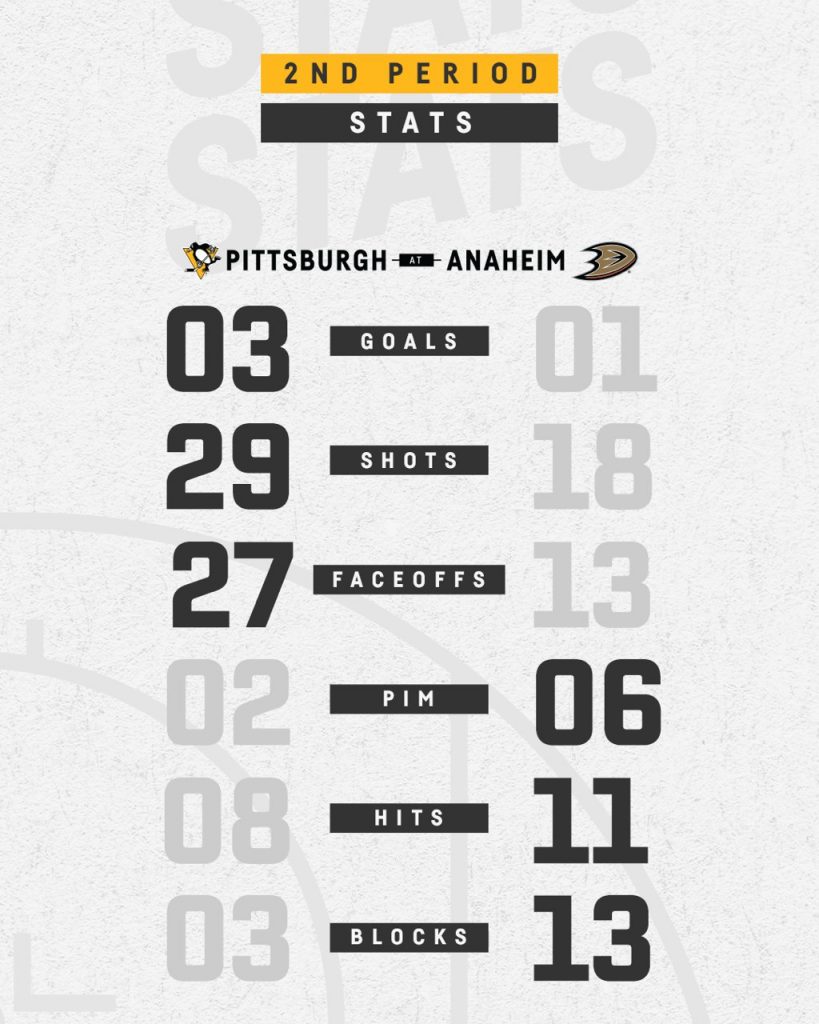 Up 3-1 to open the period, the Pens decided defense was the way to go. Well, most of em. BJC got busted hooking up Drysdale, bringing out the PK unit, who proved up to the task.
A few minutes after that kill ended, Matheson would trip up Milano, and not the one with the chocolatey filling. PK time again. And the PK proved they were still good and kilt another one.
The game ground on. To summarize a bit more: the entire 3rd period had a combined 13 SOG that made it through. The good news is, one of them made it all the way through…
Carter (11) from Malkin (1), Kapanen (12) – 17:03 – ENG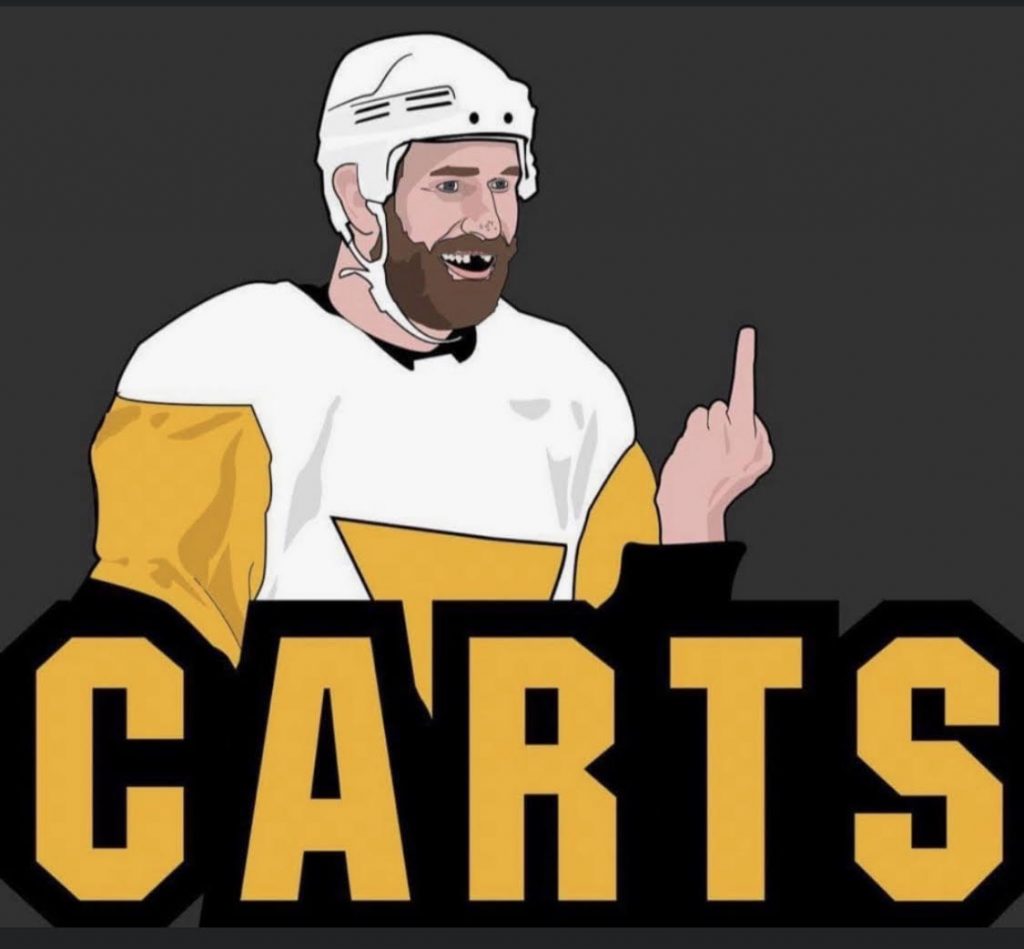 On a nice feed from Geno, even. You love to see it.
GAME.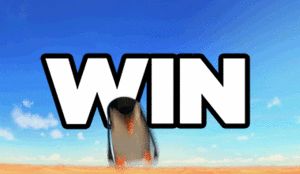 Thoughts:
A three point game to open his season proves that Malkin is ready. I wonder if he held himself out until he KNEW he was this ready, and if he would have come back sooner if the Pens had been struggling more. Thankfully it doesn't matter.
Jarry is a very good goalie, full stop. Now let's just hope he doesn't wilt under the bright lights of the playoffs again. But that's 40+ games down the road…
The Pens blueline has been nothing short of spectacular for months on end. The fact we aren't talking about it is proof.
Pens are only a few points out of 2nd place, with games in hand. Who'd'a thunk it?